This post is sponsored by PNC, however, all projects and opinions are my own.
Today I have an easy gingerbread recipe for you that only uses three ingredients. I am also going to share a cute decoration idea that you are going to love! Add some pipers piping to your holiday table this year with these fun cookies.
This easy gingerbread recipe is inspired by the eleventh day of Christmas and the 11 pipers piping. You see the PNC Christmas Price Index® shares the cost of each of the 12 days of Christmas each year (this is the 35th year!) It is a fun way to learn about inflation and how much prices increase year after year. A few days ago I conquered day eight with this milk bath recipe. I am back today with day eleven. You will want to read to the bottom of this post to learn a little more about this recipe and the pricing of giving eleven pipers piping.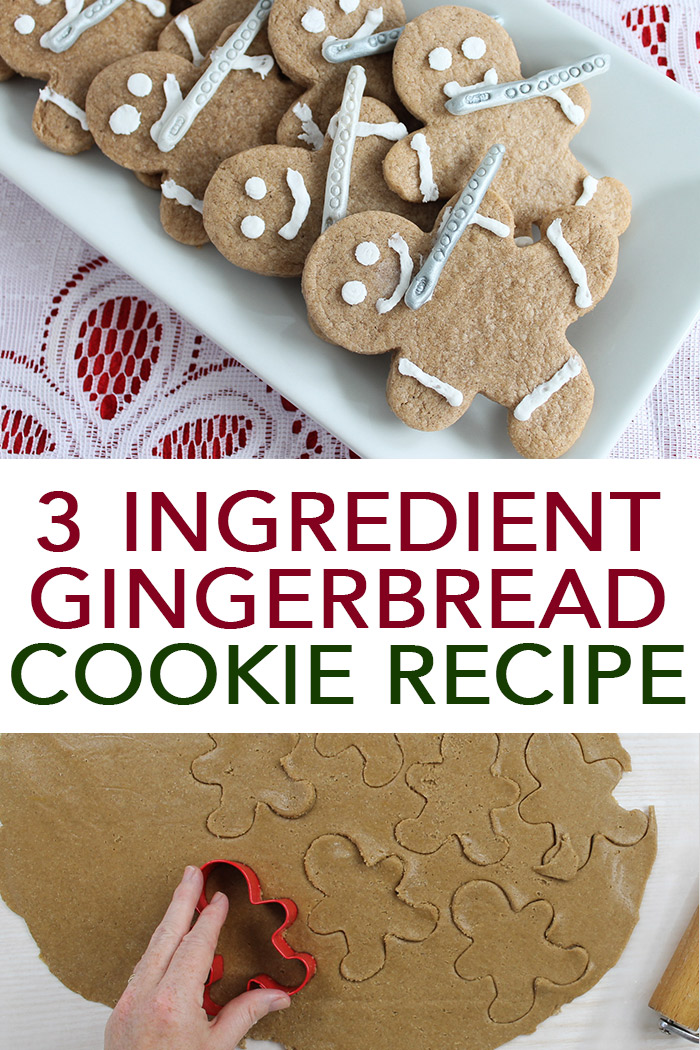 Ingredients for this easy gingerbread recipe:
Spice cake mix (15.25 oz size)
1/2 cup butter (room temperature)
1 egg (cold from the refrigerator)
Icing
White fondant
Edible silver spray
Small straw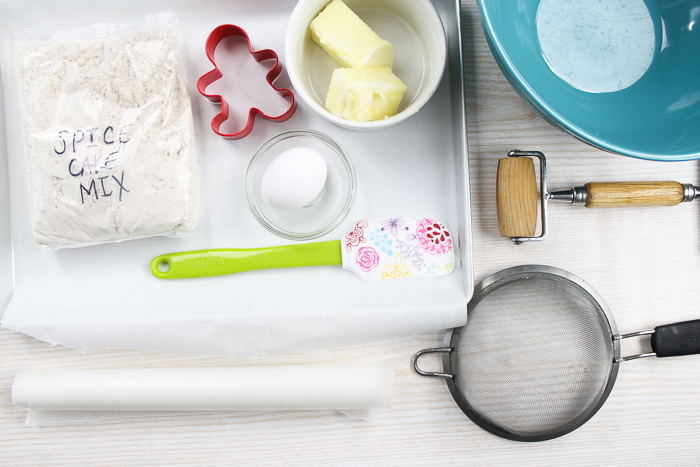 Video Tutorial
Want to see me make this easy gingerbread recipe from start to finish? Just watch the video below!
Can't watch the video or missed some of the steps? You can also use the step by step instructions below to make this recipe.
Easy Gingerbread Recipe
Start by mixing the butter and egg in a large mixing bowl.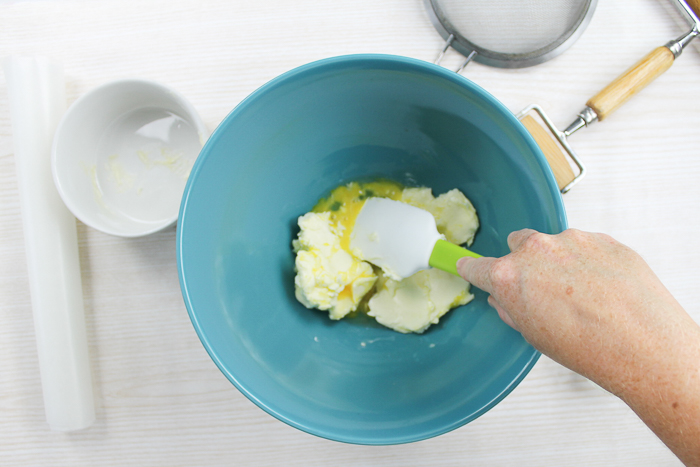 Sift in the cake mix.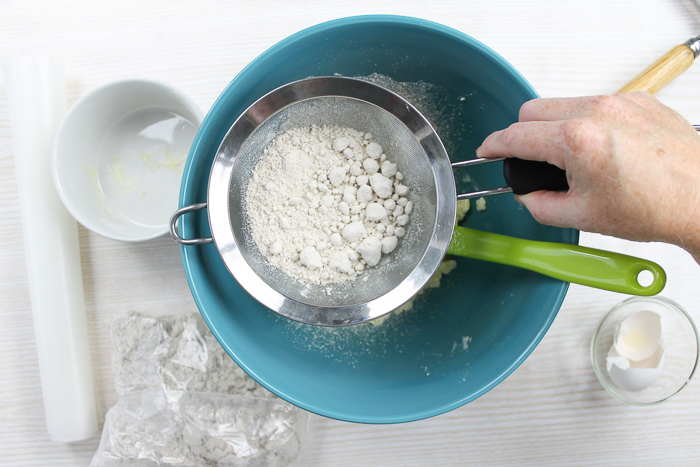 I used a spatula to push it through a fine mesh strainer but you can use a sifter as well.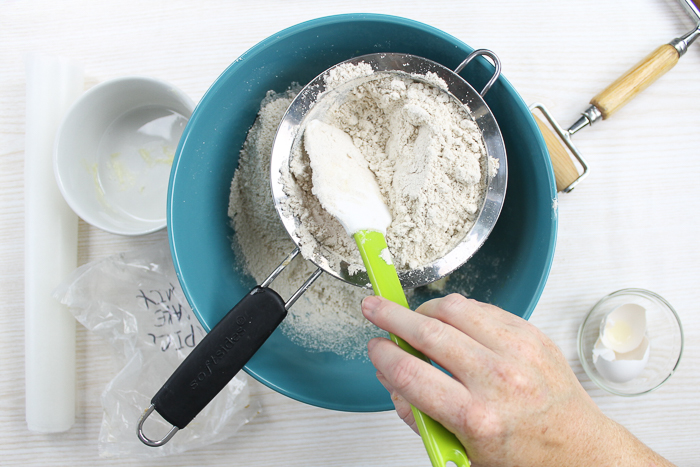 Then mix up your ingredients.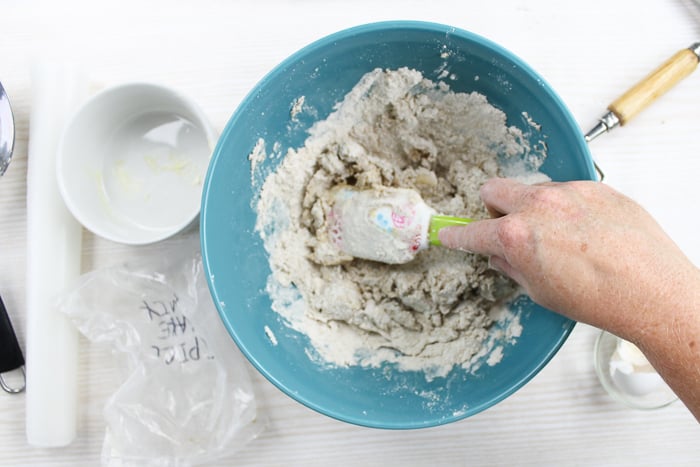 The batter will come together nicely! If it is crumbly, just knead a few times to pull it together.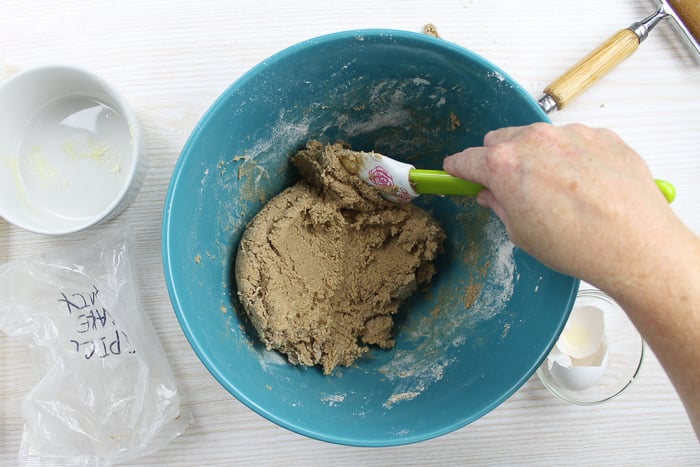 Chill the batter for about an hour.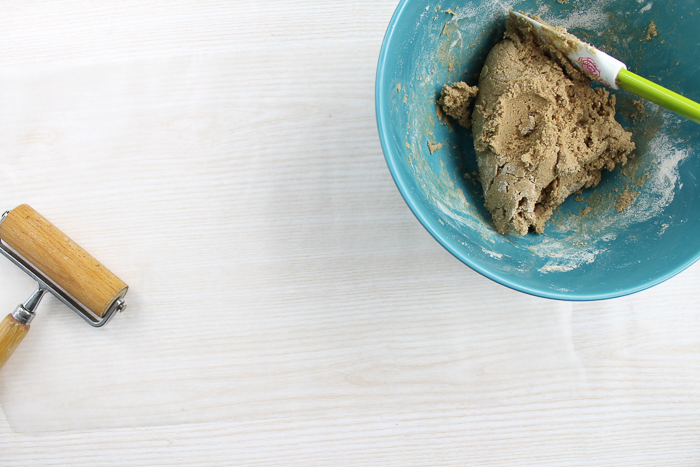 Then roll it out between two sheets of waxed paper. Roll fairly thin so that your cookies hold their shape better.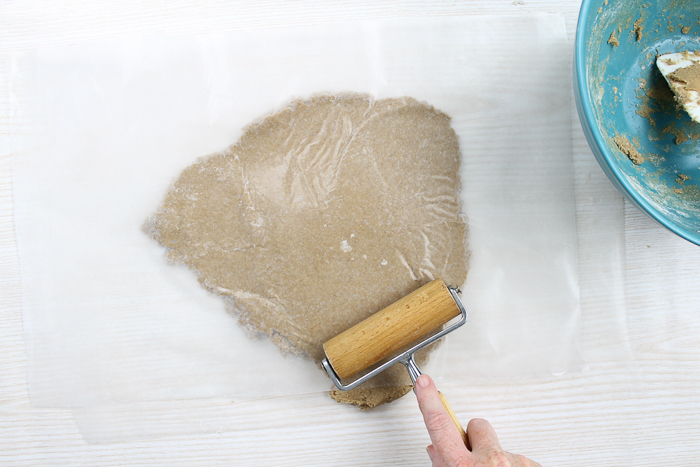 Cut your gingerbread men with a cookie cutter.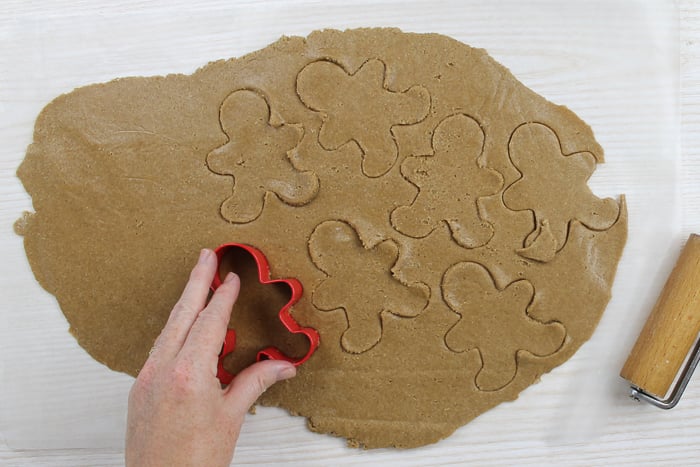 Remove all of the excess dough and set aside. You can re-roll this later to make more cookies.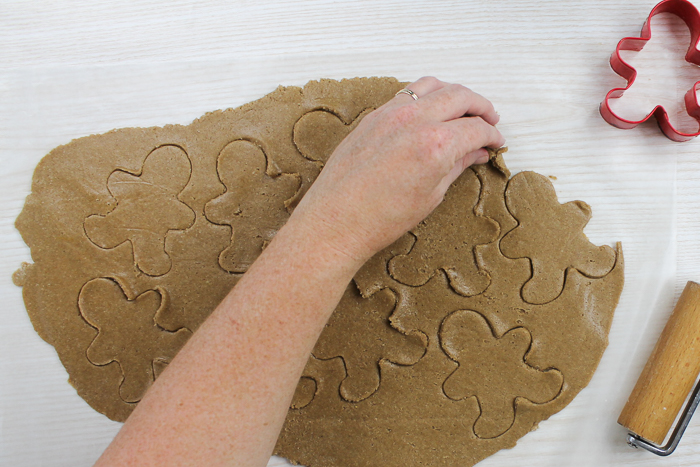 Carefully remove each cookie from the waxed paper.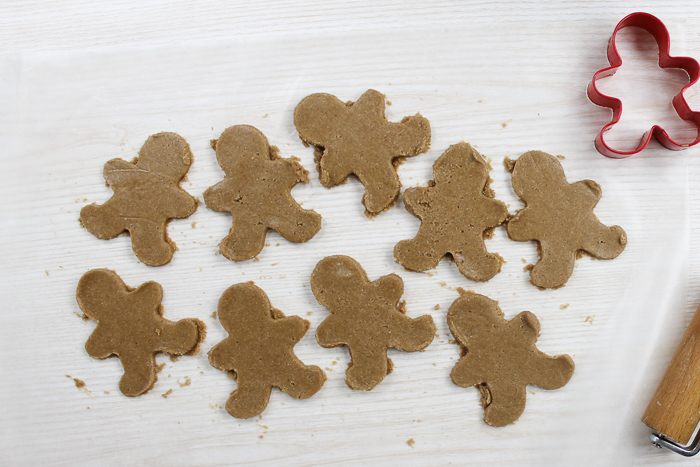 Add to a parchment lined cookie sheet.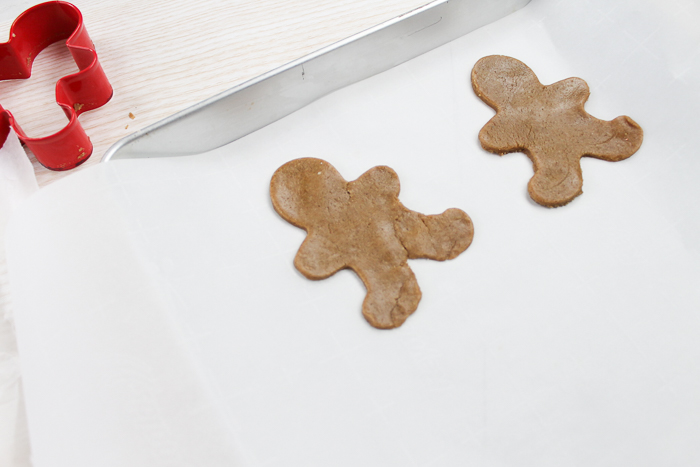 Repeat until your entire cookie sheet is full.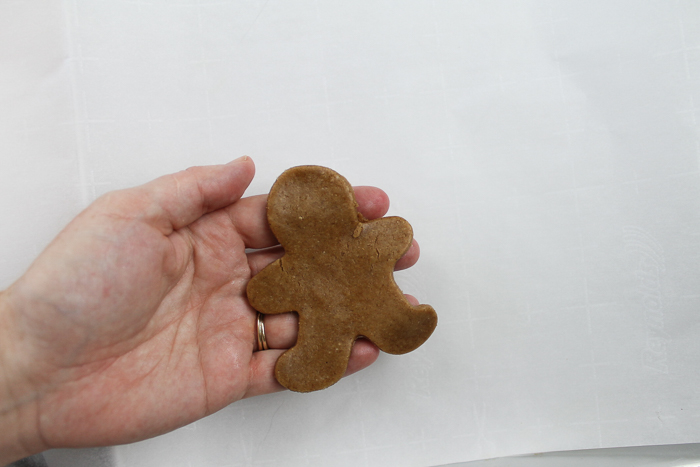 Once it is full, bake at 350 degrees Fahrenheit for 6 to 8 minutes.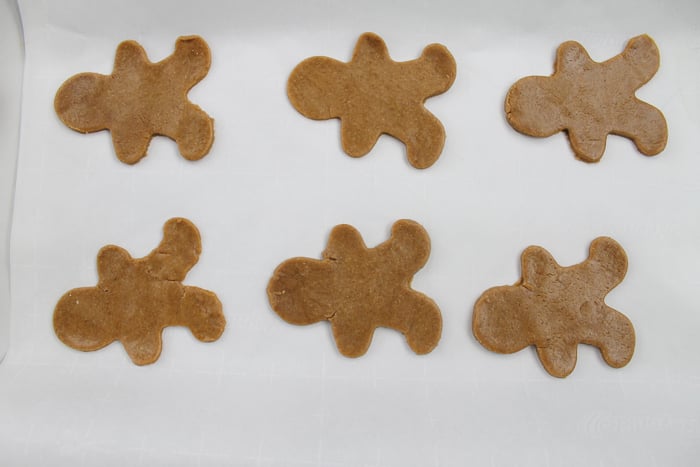 Remove from oven once baked and add to a wire rack to cool completely. Then it is time to decorate!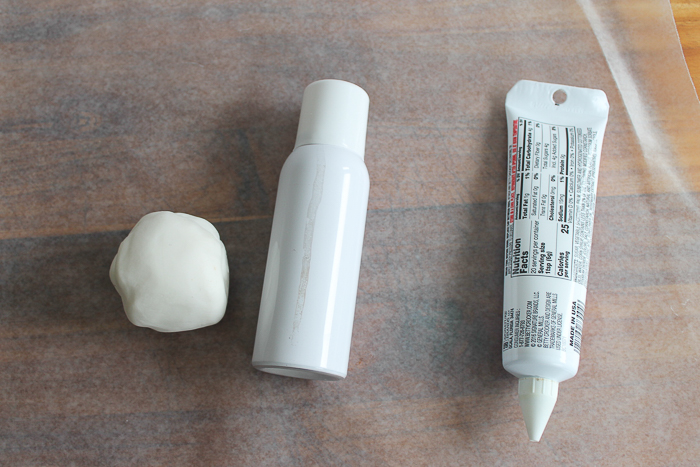 Break off a small piece of the white fondant and roll out like a snake. Trim to the size desired for a flute.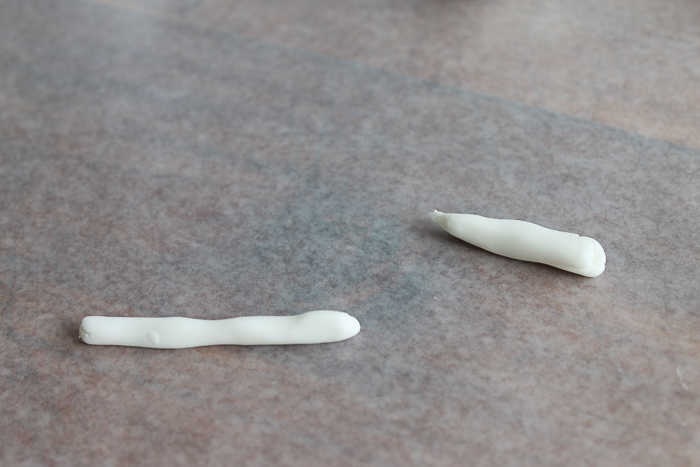 Use a straw to add buttons and a mouthpiece to your flute.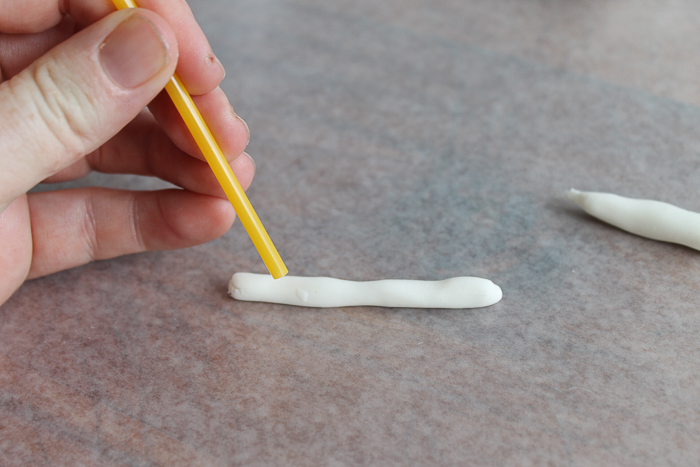 It should look like the image below once completed.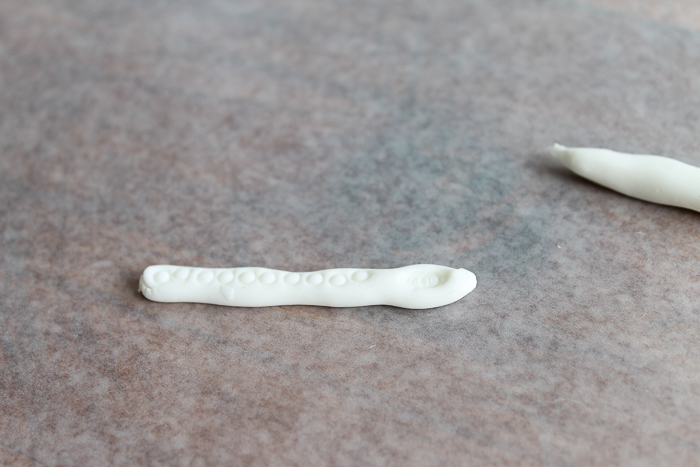 Then add a coating of the edible silver spray to the flute. Allow to dry completely.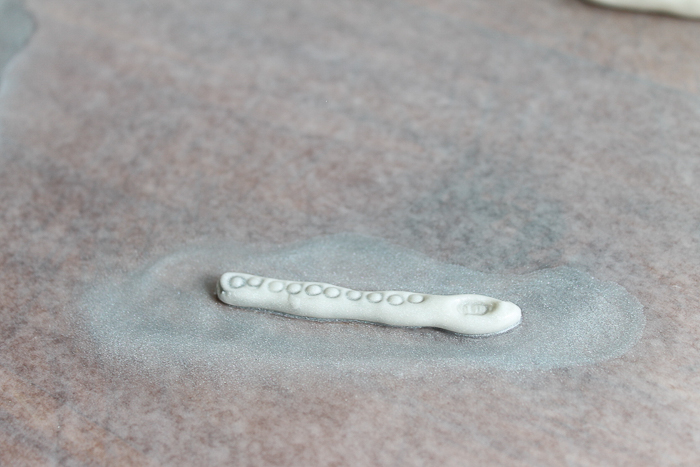 Use the icing to pipe on eyes, a nose, and some accents on the arms and legs.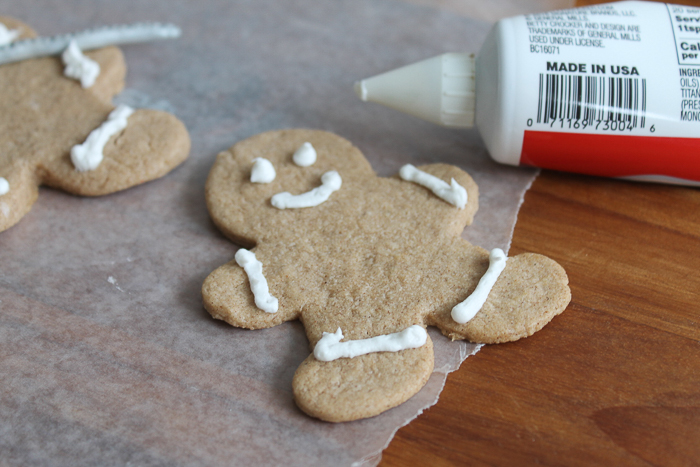 Lay your flute into plate across the cookie.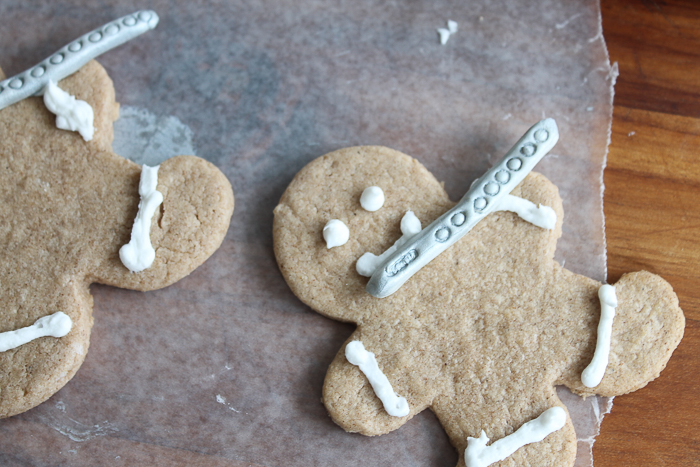 Then just serve up this easy gingerbread recipe to your family and friends for the holidays!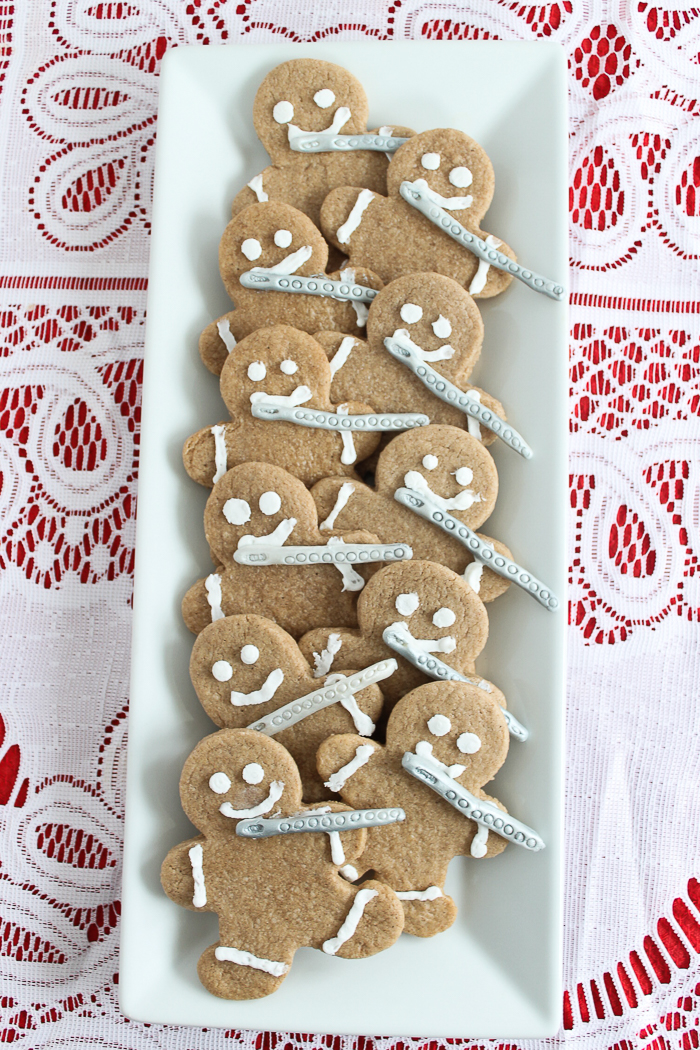 Your entire family will love the eleven pipers piping and these gingerbread men inspired by the song.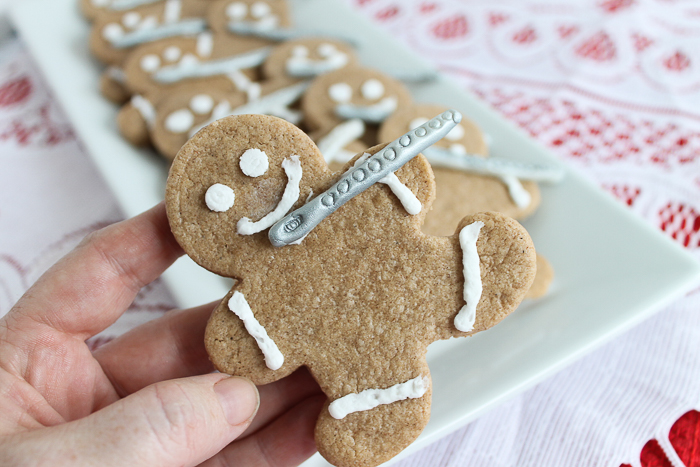 I love an easy gingerbread recipe that is delicious to boot.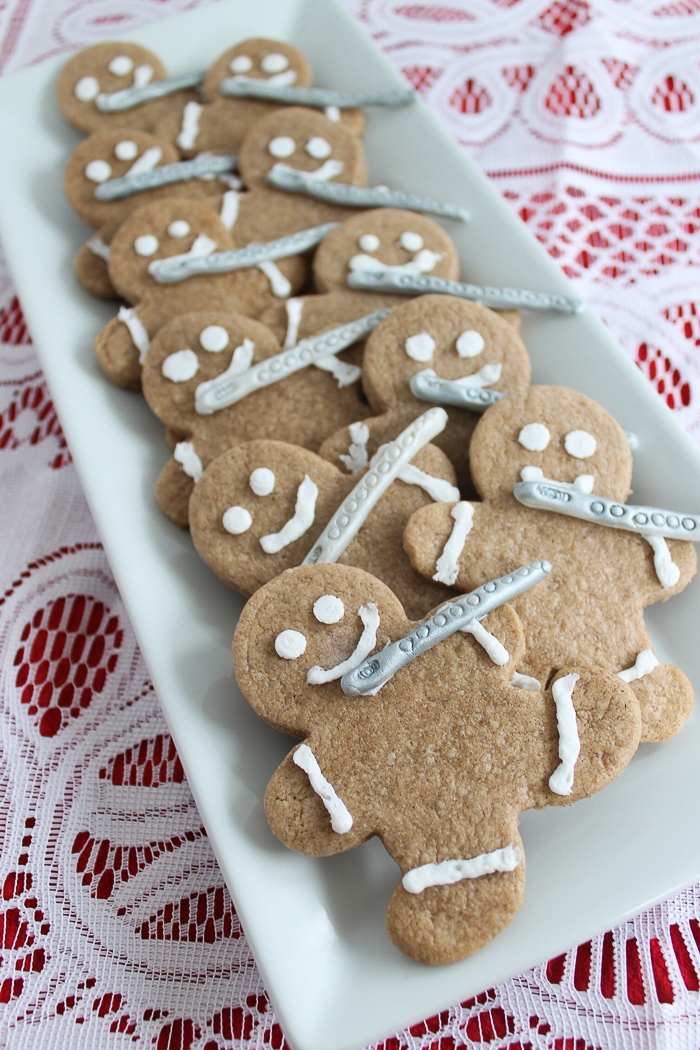 Make up a large batch of these cookies and give as gifts to those on your holiday gift giving list. After all, everyone loves the gift of cookies.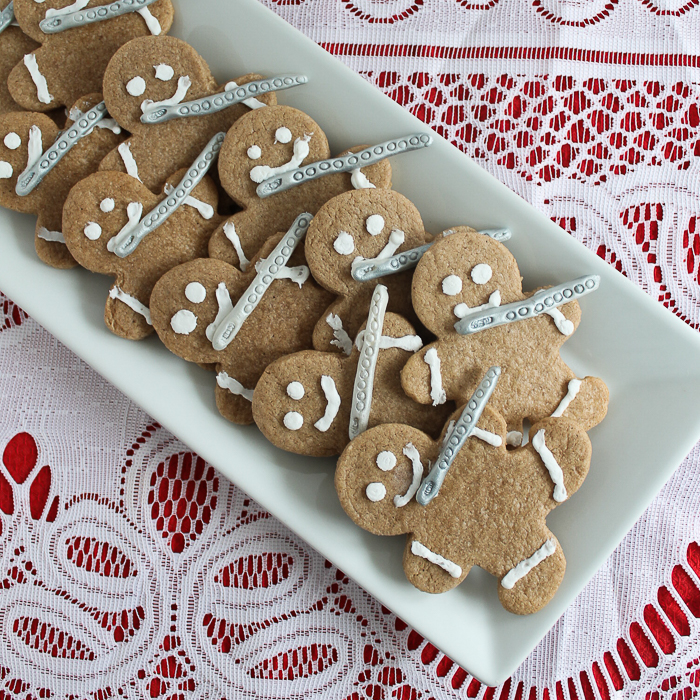 Want to see the costs of all of the gifts? Don't miss the PNC Christmas Price Index® and you will also want to check out the DIY gifts that the other bloggers are sharing this year. You should then grab your supplies and make this easy gingerbread recipe for those on your gift giving list this year.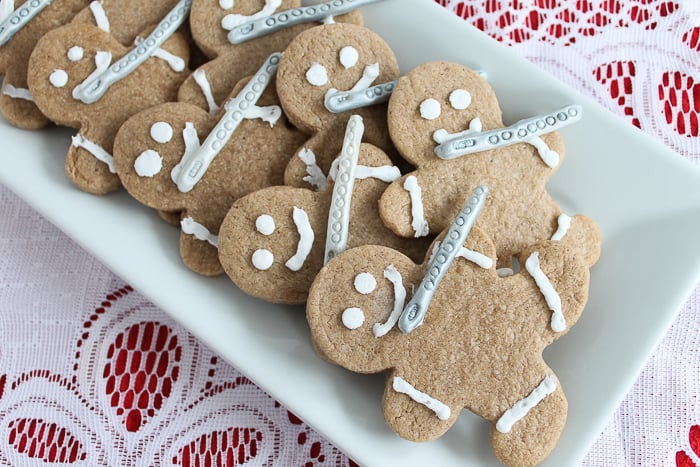 I hope y'all enjoy my spin on the eleventh day of Christmas as much as I enjoyed making this project!