Today we have an Elmo busy book page that you don't want to miss. I am finishing up my busy book series this week with this page and one more. Then I will show you how to put all of the pages together at the end of the week into one great busy book. If you are looking to make a quiet book for any baby or toddler, this is one project you will want to tackle. If you have missed any of the pages so far check out these posts:
Now lets make this Elmo busy book page for all of those kids that love Sesame Street. They can now pin the nose on Elmo anytime they want!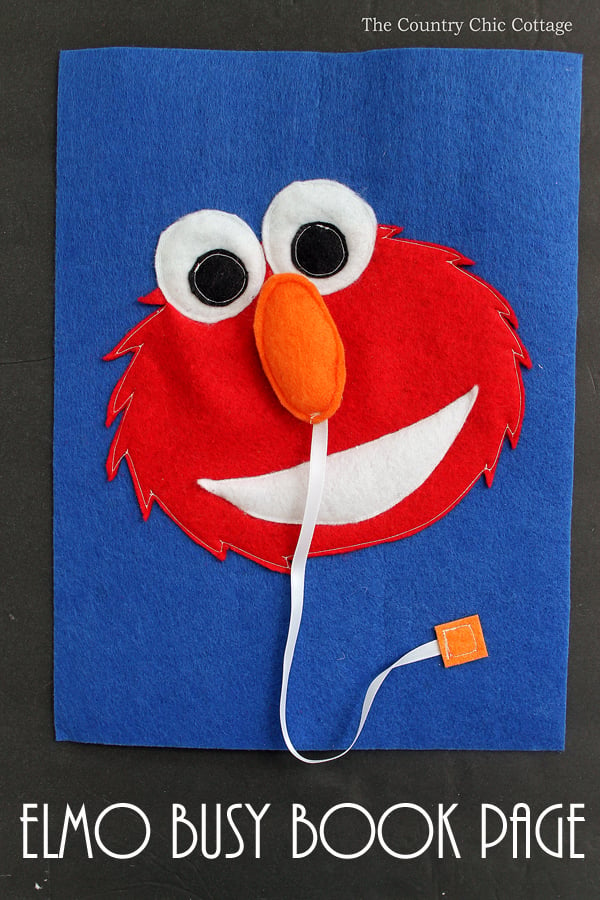 Supplies needed to make your own Elmo busy book page:
Some links may be affiliate links.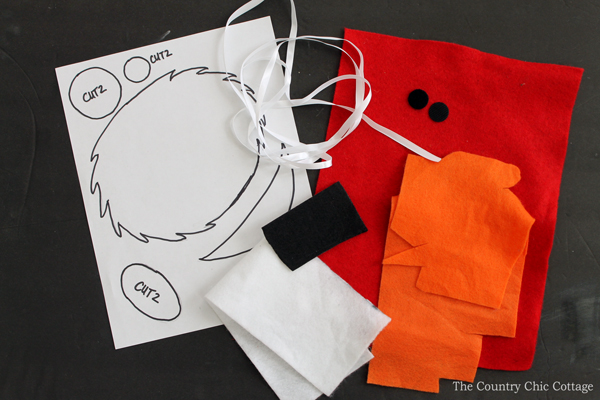 Before I begin, one little note, I started with a yellow background and my sewing machine messed up. I had to scrap this page and make it over again. Some of the pictures are with a yellow background but the steps are the same. Start by cutting all of your pieces from felt.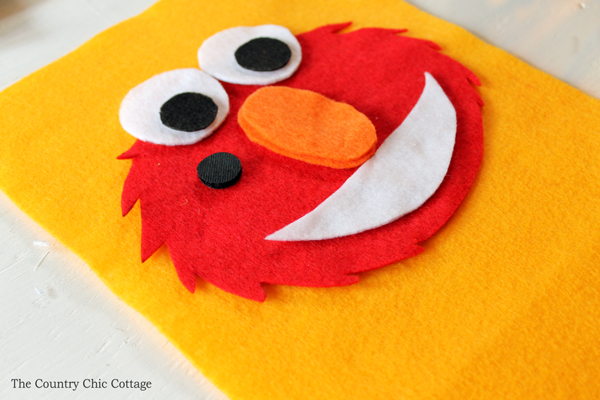 Sew the velcro onto one of the nose pieces.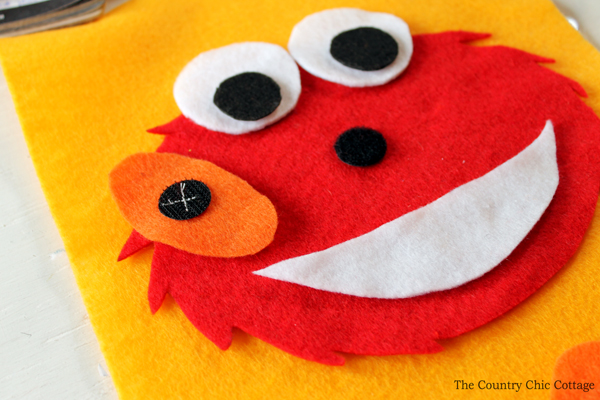 Sew the two nose pieces together with a little tiny bit of stuffing on the inside. Be sure to trap the end of the ribbon inside of the nose while sewing.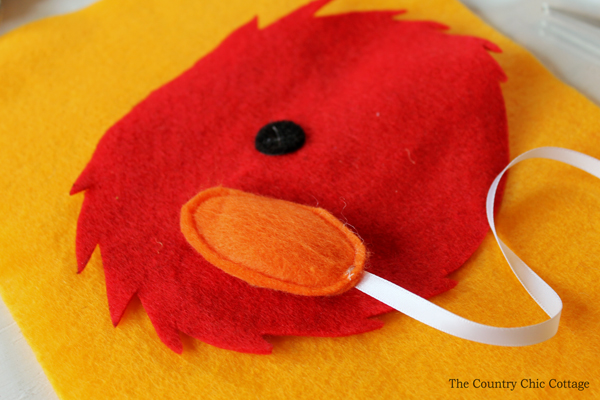 Sew the velcro onto the face then start sewing all of the face pieces onto the head. Finally, add the head to the blue felt sheet by sewing around the outside.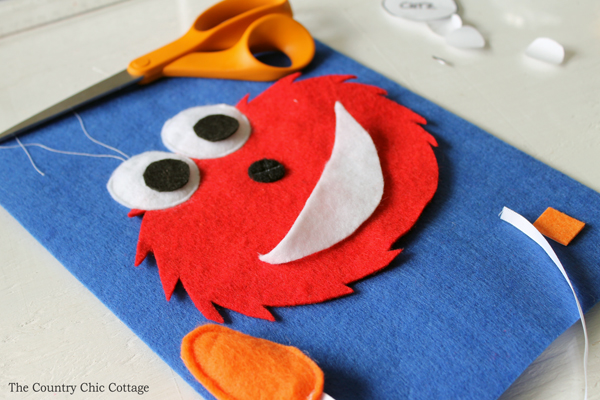 Sew a small square of felt into one corner with the other end of the ribbon trapped underneath. This Elmo busy book page is complete! It is now ready for your busy book! Get the details on pulling the entire book together soon! If you are looking for even more page ideas, be sure to check out this quiet book feature on Sugar Bee Crafts.