I was looking to add a touch of fall to my door. This floral monogram fall wreath was the perfect solution. You can make this easily with supplies from Dollar General. Trust me this is a simple fall wreath that anyone can make. However it makes a BIG statement on your front door which I personally love.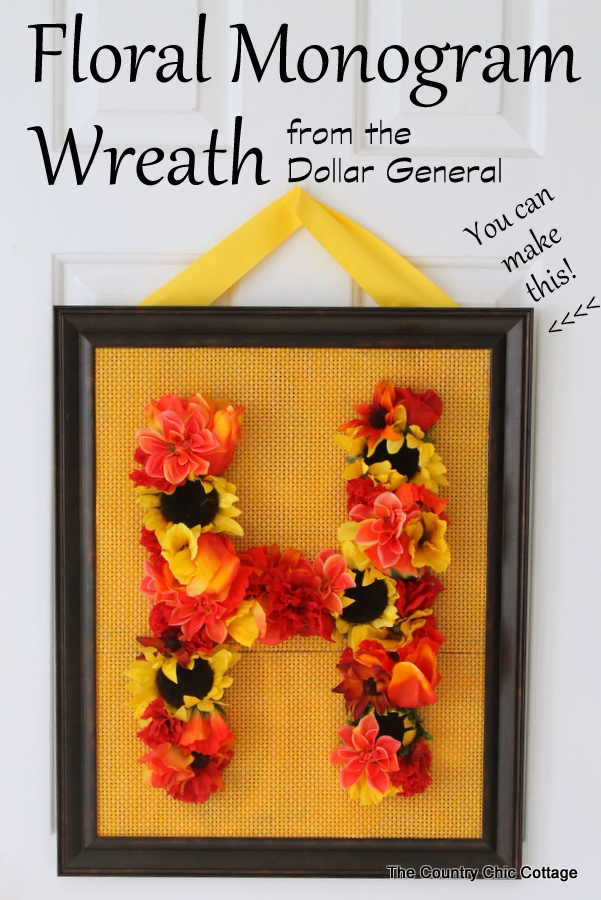 Start with a trip to Dollar General for all of your supplies.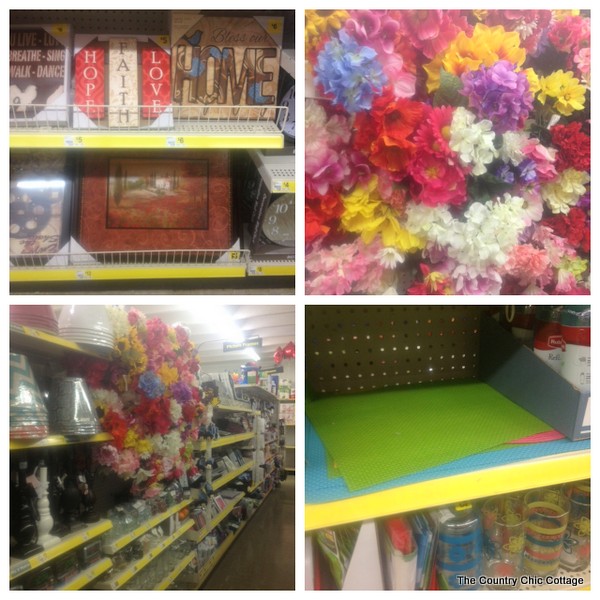 To make this floral monogram fall wreath you will need a large picture, faux flowers, 2 placemats, ribbon, and hot glue.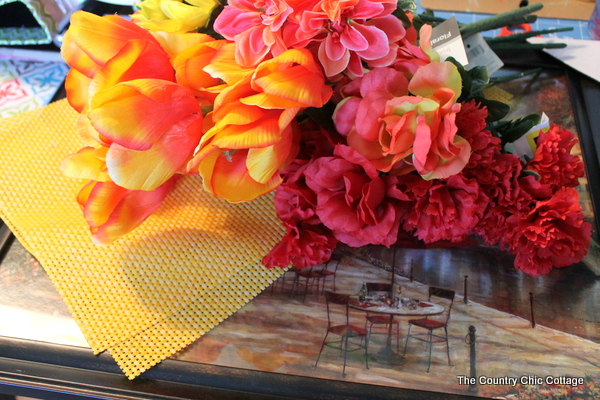 We are going to use a couple of bright fall colored placemats to cover up that picture. The picture actually has plastic covering it and not glass so I felt safe hanging it on my front door as is. If your picture has glass, please remove before covering up the picture. Just cut your placemats to size and hot glue into place. Can't find placemats you love? Try contact paper, poster board, or wrapping paper here instead.
My picture was so large it took two placemats to cover the entire image. You can see the joint between the two placemats, however, I think the floral monogram is more noticeable. Use a marker to draw out your letter. If you don't feel comfortable free handing the letter, feel free to print on paper from your computer and trace.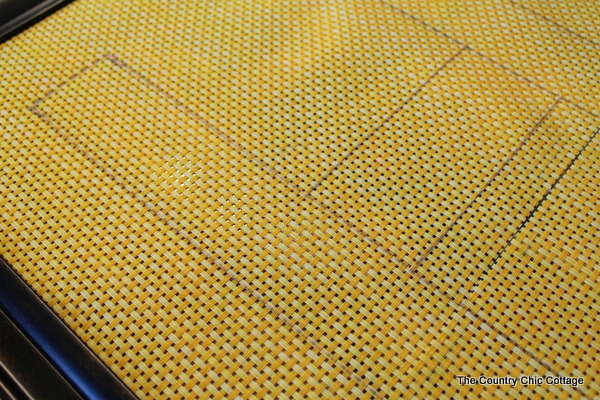 Start pulling the flower heads off of the stems and hot gluing them inside the lines you have just drawn.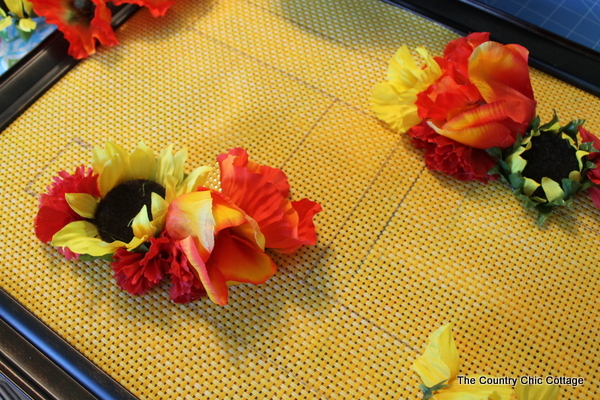 The flowers should be packed very tightly within the lines. You can use extra hot glue to glue the petal together if the flower is too far over your drawn lines.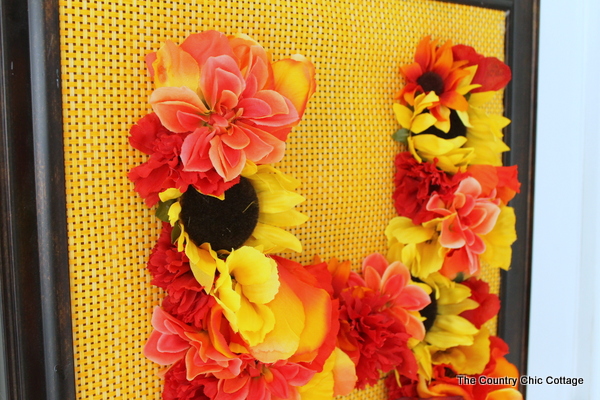 I mixed fall colors with my flower choices. You can choose any combination of colors you love. Be sure to pick a mixture of small and large flowers.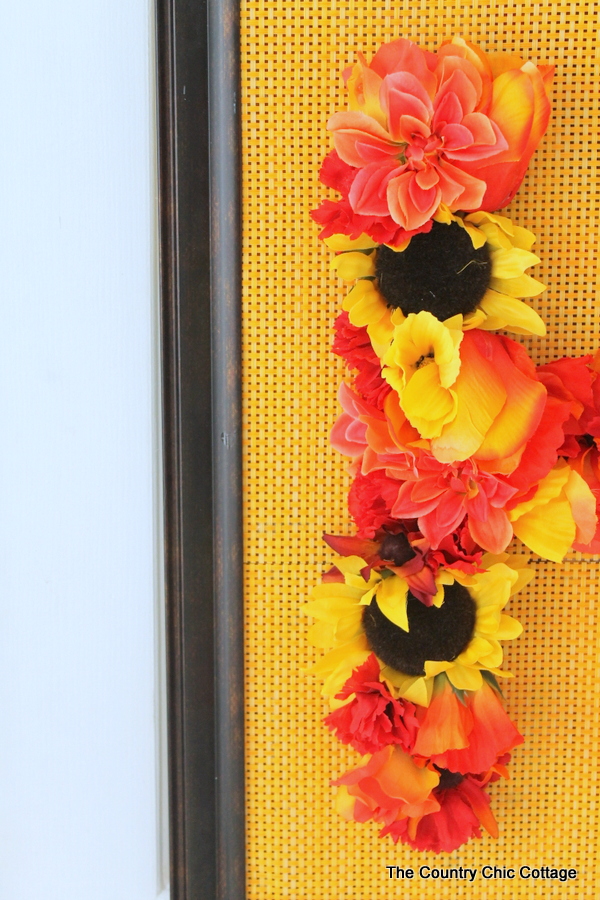 Once your monogram is completely filled, you can get rid of any hot glue strings by using a blow dryer over your project. Then add a piece of ribbon to the back of your frame to hang it on your door. I actually used a staple gun to secure this ribbon into place. You could also use nails. Just be sure it is completely secure.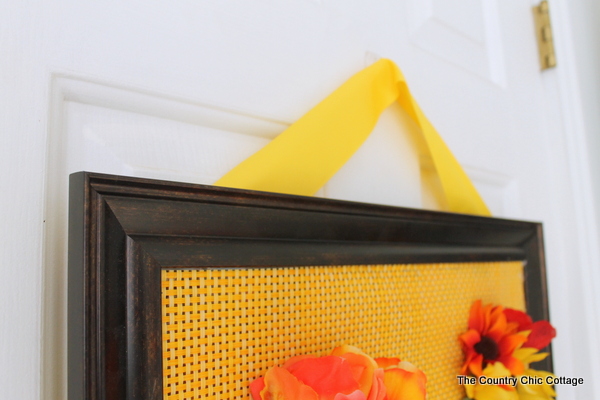 Hang your new floral monogram fall wreath on your door and enjoy. This 3-dimensional take on a monogram would also look amazing hanging in your home.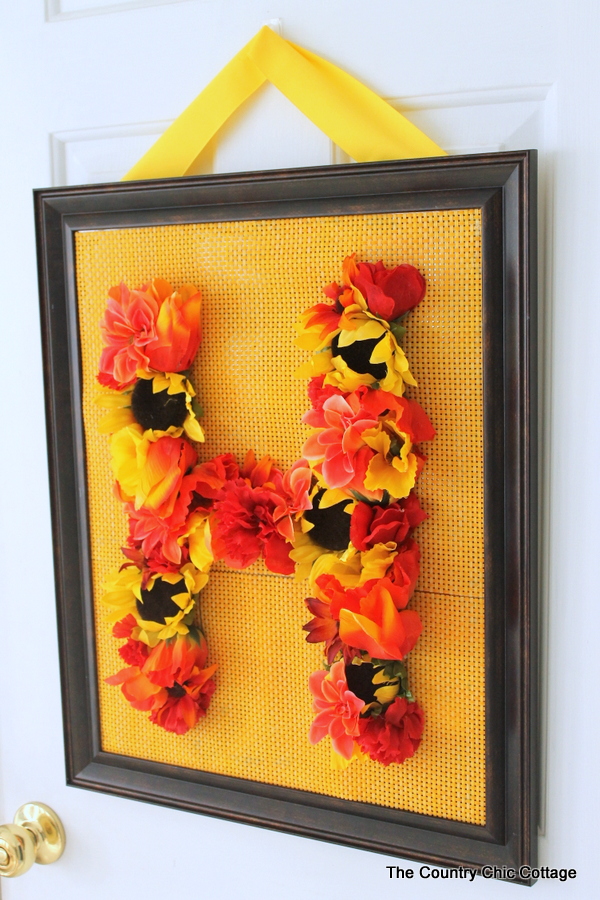 If you are ready to bring fall to your front door, pick up supplies from Dollar General for your own floral monogram fall wreath. What color flowers will you choose? This fall wreath is so simple anyone can make their own version.