I have some amazing and cute Frankenstein wood crafts for you today. You can make a Frankenstein pin or cupcake topper for Halloween in just a few minutes with products from Minwax. They are sponsoring this series of posts on Crafty Hangouts so if you want to see tons of fun wood crafts be sure to click over. I decided to do a Halloween theme with my project.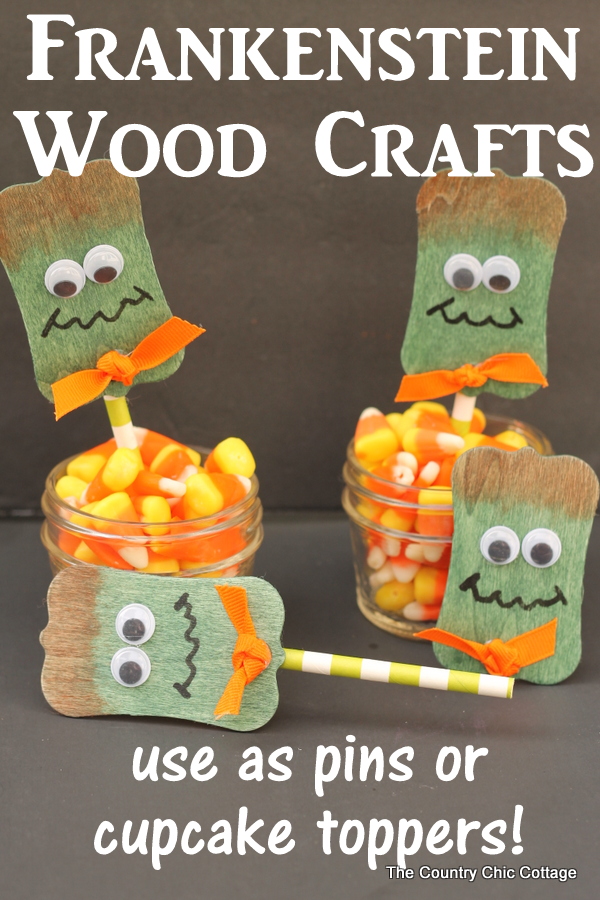 Items needed to make your own Frankenstein pin or cupcake topper:
Wood tags
Google eyes
Sharpie marker
Orange ribbon
Paper straws
Hot glue and glue gun
Rags
Protective gloves
Watch the video below as I make one of these tags in 6 minutes or less! You can see the super easy technique of staining the wood with the Express Color stains from Minwax.
If you missed any of the steps here is a brief description on how to make your own Frankenstein pin or cupcake topper:
Protect your work surface and hands when dealing with wood stains. Sand tags if surface is rough. Make sure surface is clean. Squeeze Express Color stain in Emerald right onto the surface. Stain the front, back, and sides. Allow to sit a few minutes and then wipe away excess.
Squeeze a bit of the Express Color stain in Mahogany onto a rag. Wipe a bit onto the top for hair. You can do this while the Emerald is still wet. Allow to sit a few minutes and wipe away excess. Allow to dry completely.
Add a coat or two of high gloss finish right onto the stained surface. Allow to dry between coats.
One surface is completely dry, add google eyes and draw on a mouth with a Sharpie. A knotted ribbon covers the hole in the tag. Add a paper straw or pin to the back to complete your project.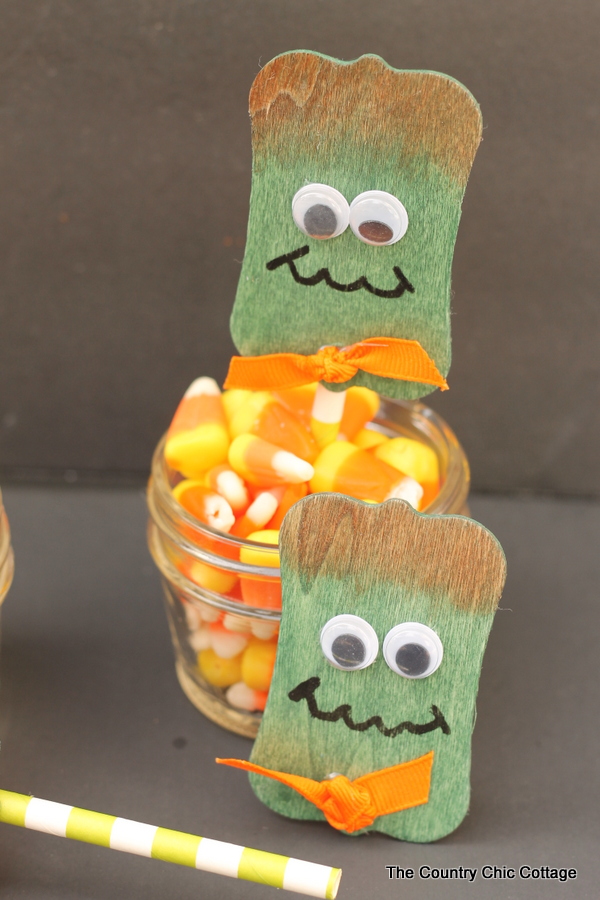 So darn simple to make and yet so adorable! This project only uses a tiny bit of the stain in the bottles. So be sure to plan another project when ordering this gorgeous Emerald green stain from Minwax. Y'all be sure to catch all of the fun wood projects over on Crafty Hangouts this week. Our bloggers rocked it and are showing you tons of new ideas and techniques for wood stain.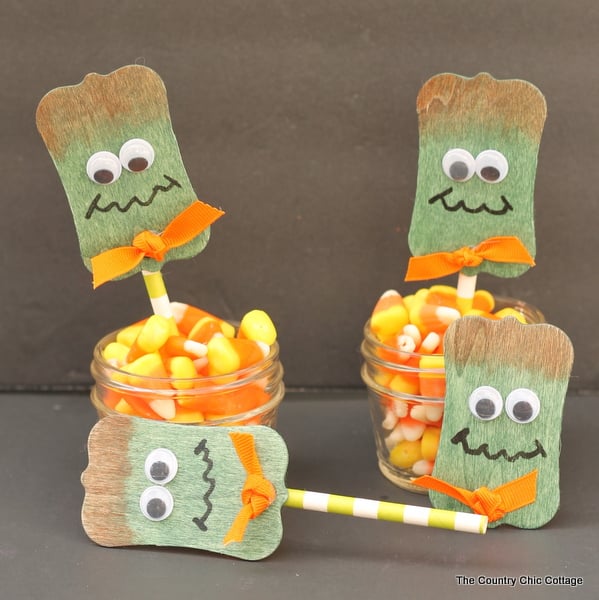 I am compensated for my participation in this program however all projects and opinions are my own.
Get Our Weekly Newsletter