Give this fruit basket in a jar to anyone on your holiday gift list. This project is super easy to pull together and it makes a great gift idea. Don't ever gift a plain fruit basket again! Jazz it up with a large Ball jar and watch your gift recipient smile. This post is sponsored by Ball canning however all projects and opinions are my own. I also have information for a contest sponsored by Ball this holiday season so be sure to scroll to the bottom of this post to see the information. You can also head here to see the gifts in a jar Pinterest board for 2015 from Ball.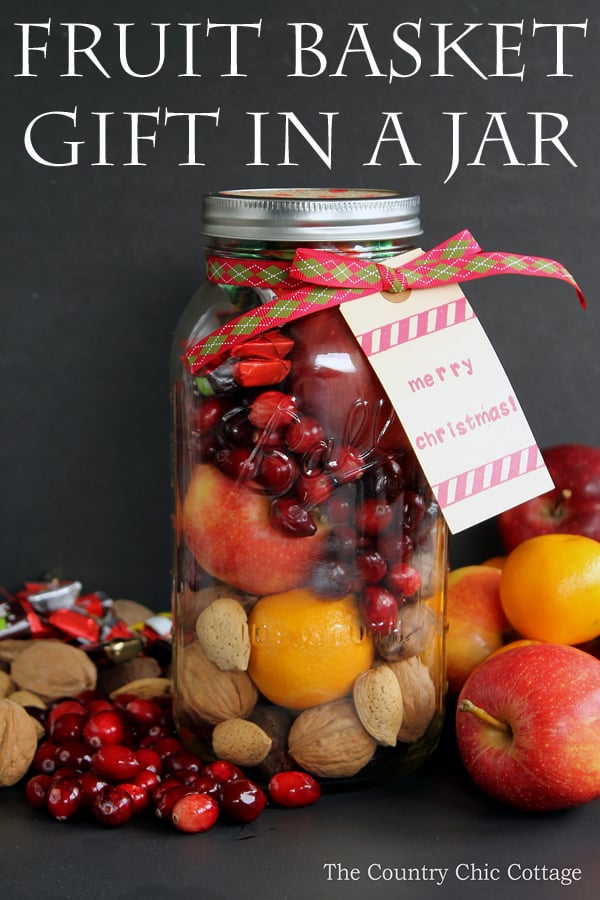 To make your own fruit basket in a jar you will need:
Links below may be affiliate links.
Fruit (oranges, apples, cranberries, grapes, etc)
Nuts in the shell
Chocolate or other candy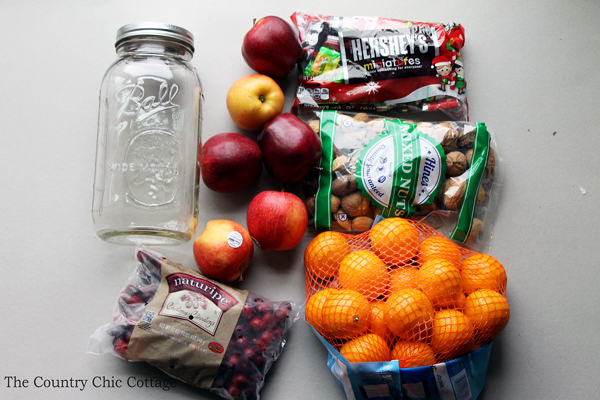 Start with a layer of nuts in the bottom of your jar.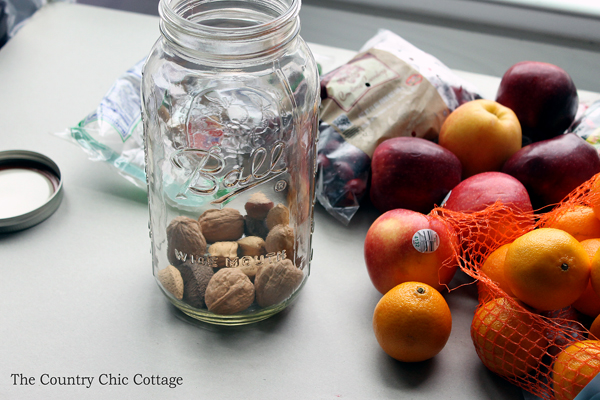 Add in apples or oranges next and fill in gaps with more nuts.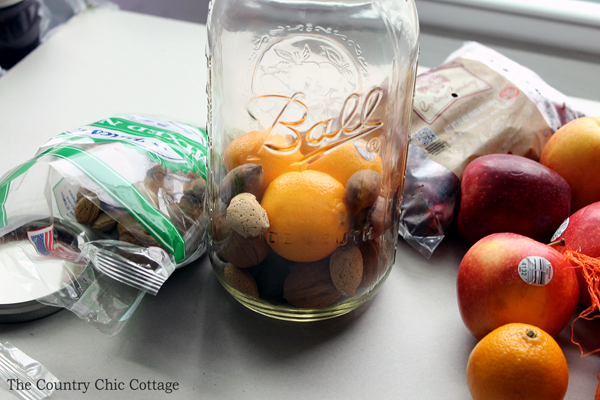 Create another layer of fruit.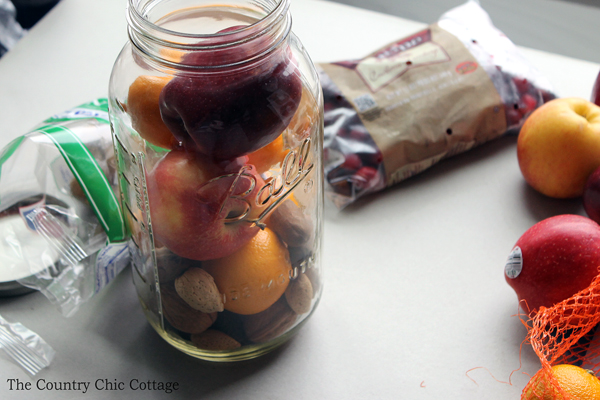 Again fill in the gaps but this time use a small fruit. I chose to use cranberries but you can use grapes instead.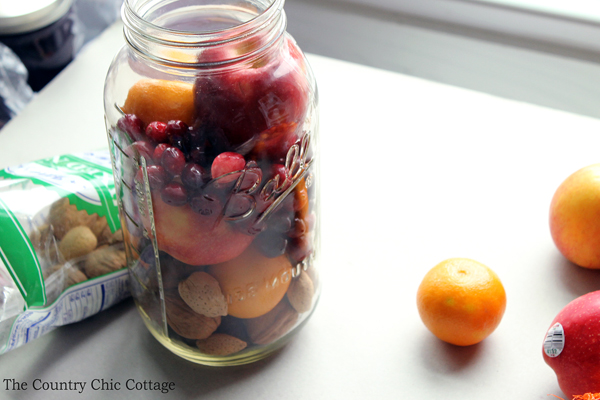 Top it off with some candy or chocolate.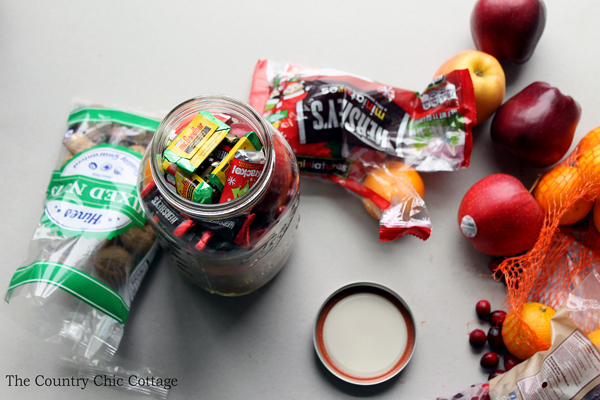 Your fruit basket in a jar is almost complete. We just need to finish off the decorative portion. I had some of these polka dot burlap flags on hand so I traced the lid onto the burlap and cut out with scissors.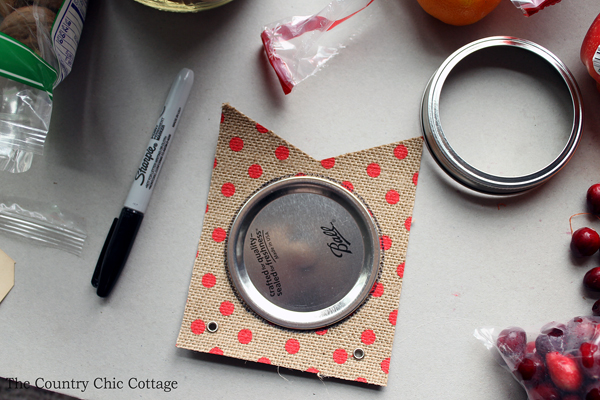 I then took a vintage looking tag and added some stamps. First a candy stripe on the top and bottom.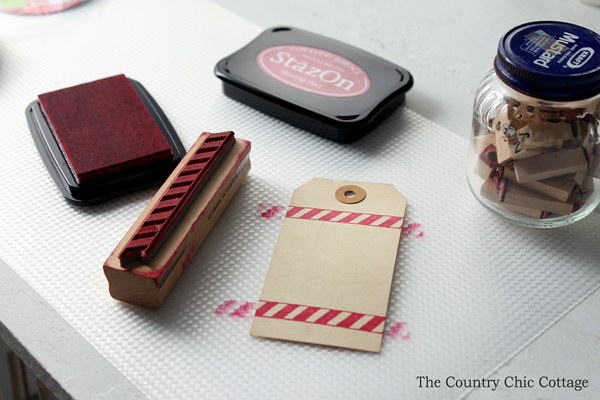 Then the words "Merry Christmas" in the center.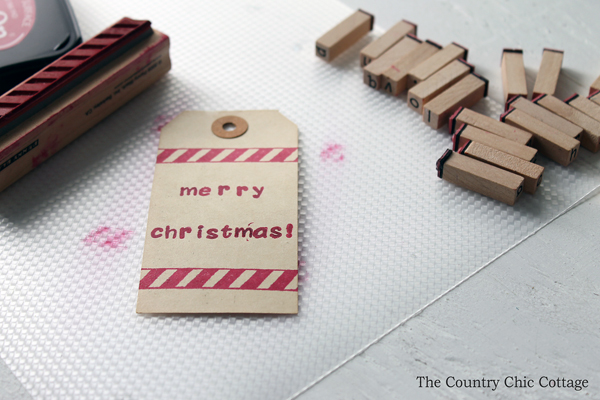 Add the burlap to the lid and tie on the tag you just made with some ribbon.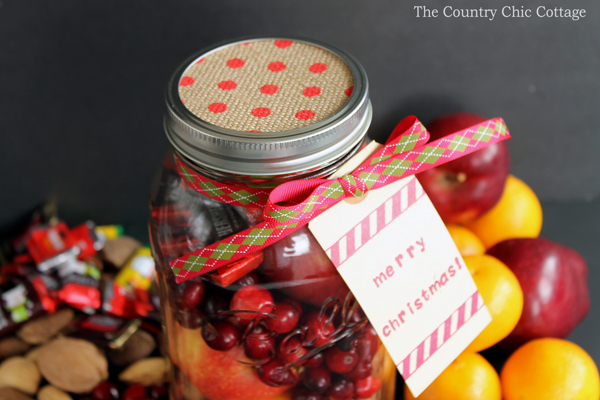 This fruit basket in a jar is ready to head out the door to anyone on your gift giving list. This would be a great gift for neighbors, teachers, mail carriers, and so much more.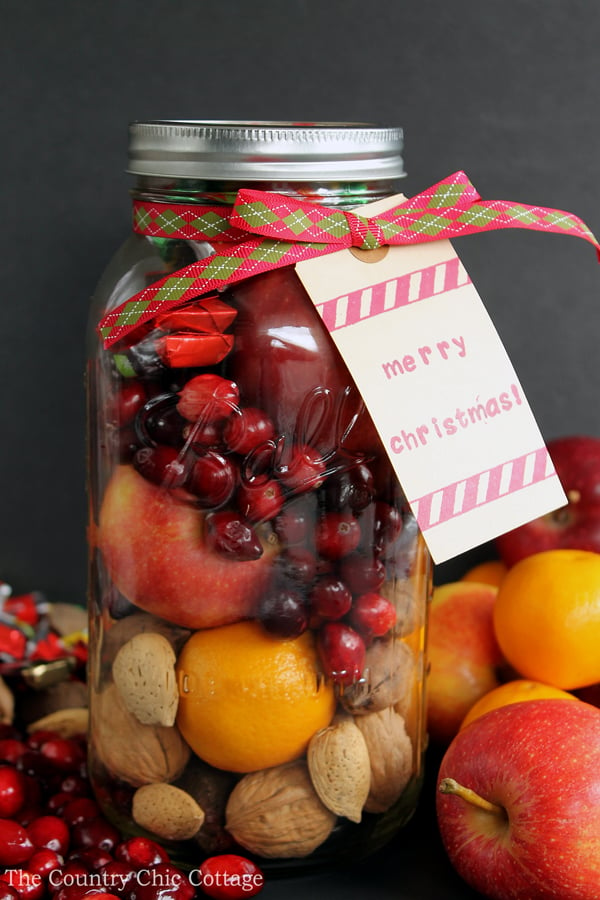 I love the vibrant colors of the fruit in the jar. This is definitely not a plain jane fruit basket!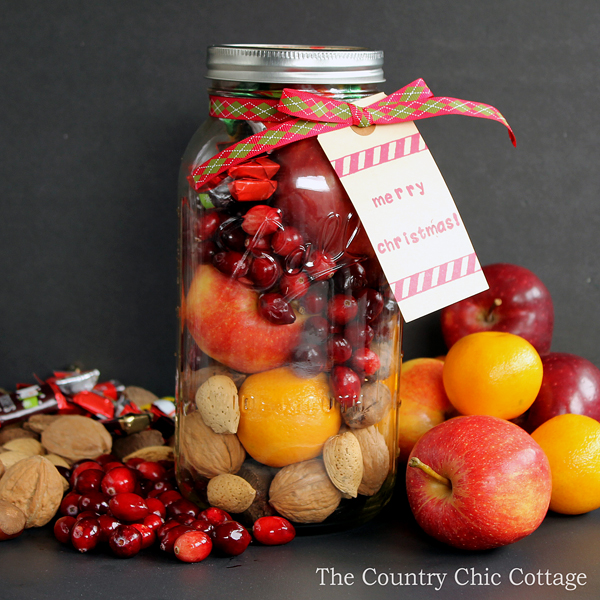 The jar itself is a gift after the fruit and nuts are long gone. These half gallon Ball jars are so handy around the home that anyone you give this to will be using it long after the holiday ends. Pick up the supplies you need to make this fruit basket in a jar today.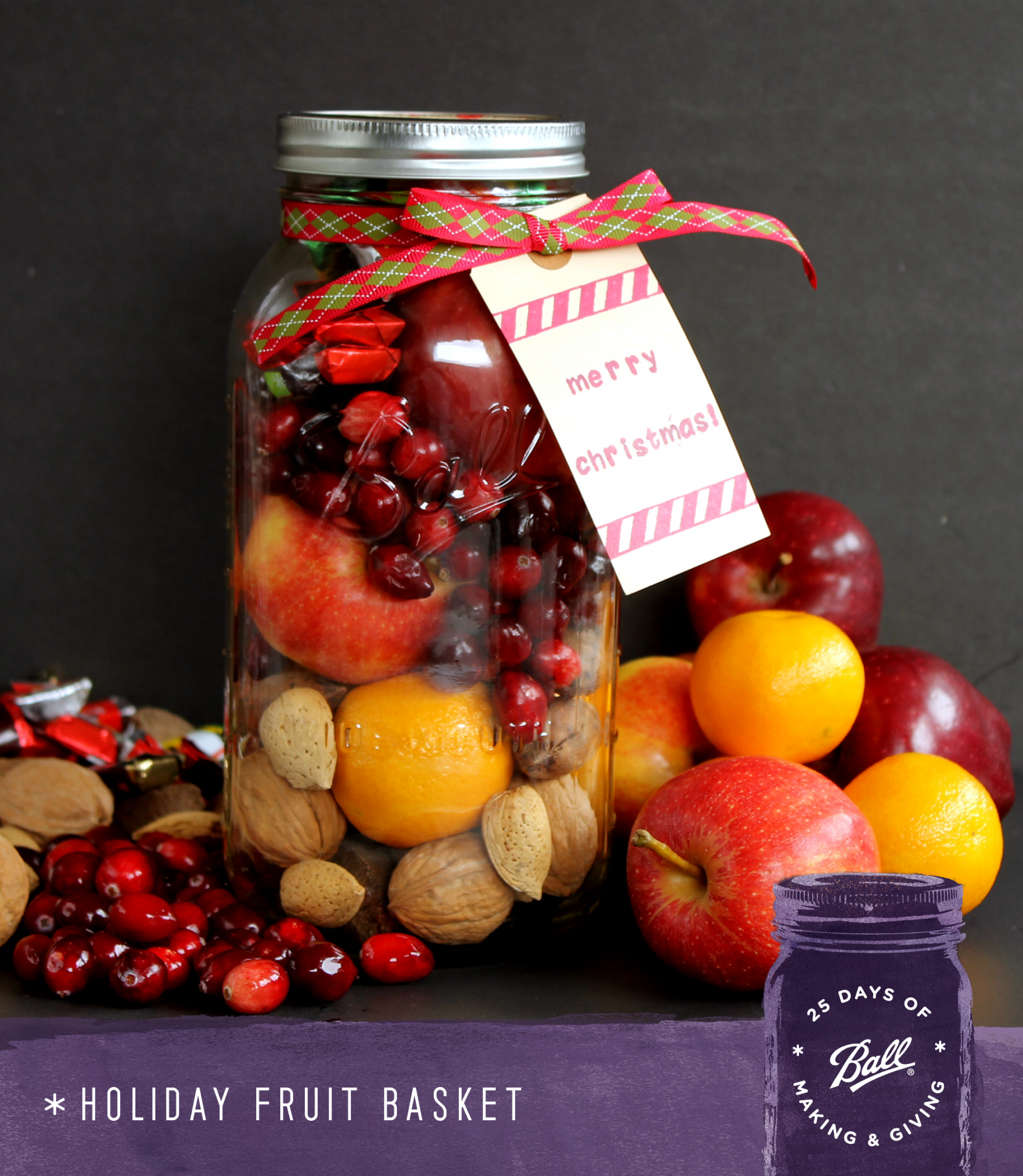 Love Ball products and want to win some for Christmas? Visit the Ball Canning Facebook page and enter to win cases of the three Heritage Collection Series jars. Ten winners will be chosen at the end of the contest period (November 27, 2015 – December 21, 2015). Sounds great right? Be sure to enter!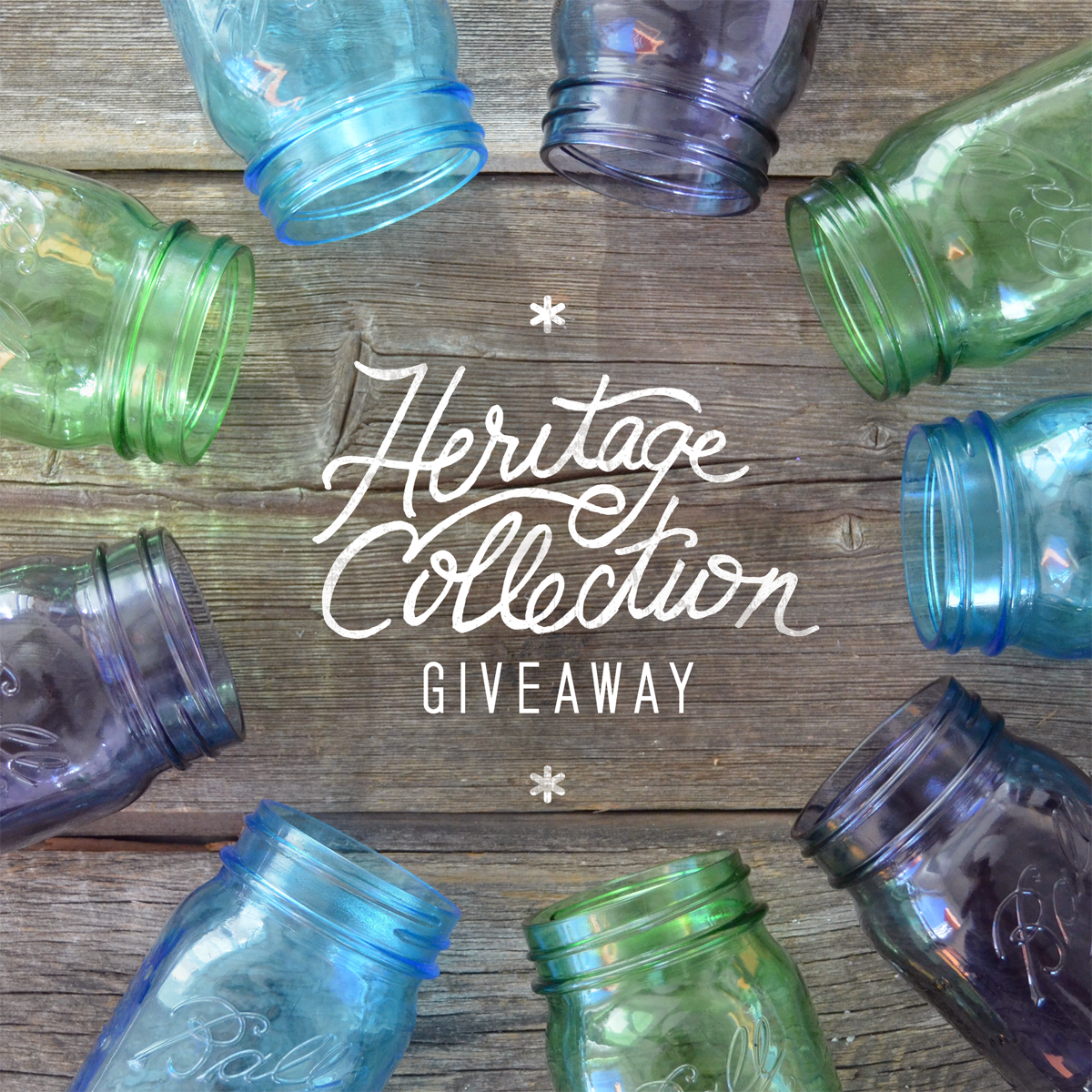 A Year of Jar Crafts
Sign up for our email list to get a FREE book with an entire year of jar crafts! 12 months, 12 crafts, tons of fun!