Part of my New Year's Resolutions was to get organized! I am going to try to post each Wednesday about my organizing battles and ideas…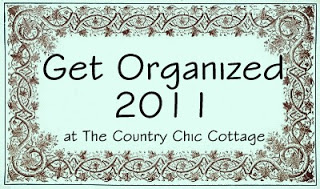 What better place to start then in the kitchen? In order to make this managable, I divided my kitchen cabinets into 4 "zones". I tackled zone 1 first.
BEFORE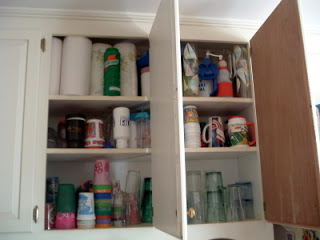 So first things first, throwing away. No family NEEDS that many plastic cups. So three garbage bags later….
AFTER
So much better…and do you see it?? I gained some space!! Score!
Also in zone 1…the dreaded plastic bowls….
BEFORE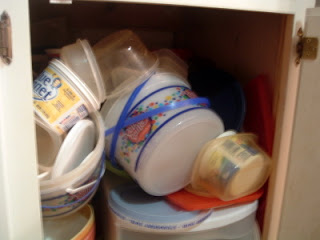 I have tried everything….nothing seems to last…so I came up with the idea just to have two large containers. One for bowls and one for lids. But who wants to spend money on containers?? Yep…came up with a way to get 'em for free!! Paper boxes work great in that area of my cabinets. I rounded up two and some fabric and came up with…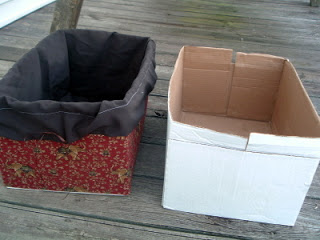 Free storage never looked so good! Wanna make your own? I cut a piece of heavy duty fabric from my stash the width of my paper box and used spray adhesive to glue it on….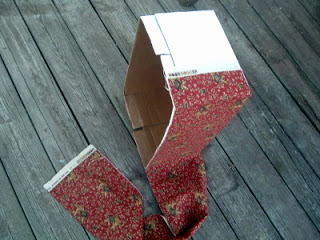 If you are using a fabric that frays, put fray check around the exposed edges. My fabric did not quite meet in the back…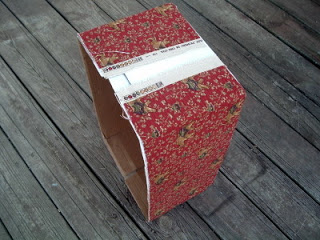 I just cut another small piece and glued it into place.
Now for the liner….I used my box to cut my fabric to size. One piece for the bottom. And one looooong piece to go all the way around the inside and hang over the edge.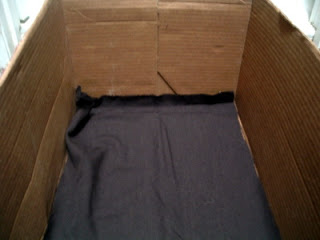 Sew the two together all the way around the bottom.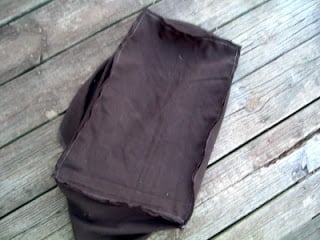 Then sew up the side where you fabric meets. Yep just one seam around the inside.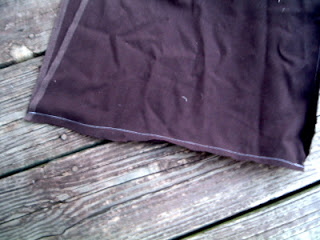 Then turn your fabric under all the way around the rim and sew.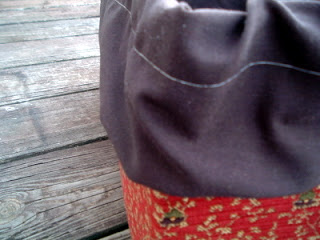 Slip it into your box. I wanted a tie so I cut a small slit into the fabric and threaded in some ribbon.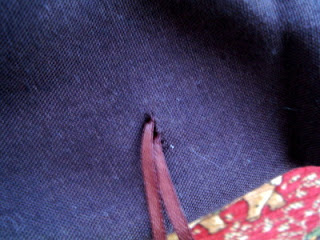 FREE storage! All the fabric was from my stash!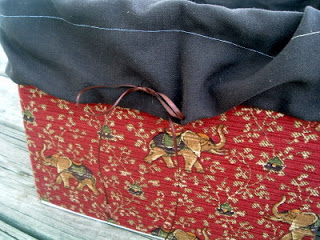 Now doesn't this cabinet look better?
AFTER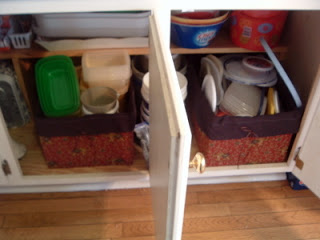 Bring those paper boxes home from work today!