I posted about our gingerbread houses last year. But we repeated the annual tradition and I thought I would share it again. Absolutely the easiest way to make a "gingerbread" house. Full instructions can be found here. The basics are — use melted sugar to glue together graham crackers in whatever shape your kids can imagine. Then let them go wild with icing and candy til your kitchen is a mess! But it is tons of fun and will soon become an annual tradition for you as well. Don't worry there is still time! We made ours in a few hours…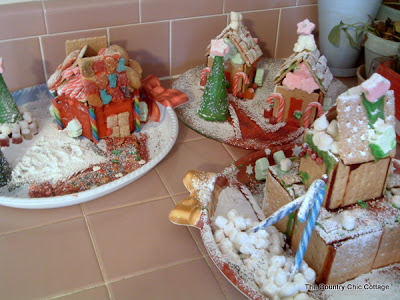 Ice cream cones covered in green icing become trees…my "icing" is just powdered sugar mixed with water. I don't get fancy.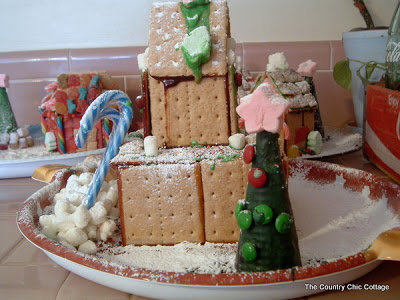 Every house gets a powdered sugar snow before being put out on display.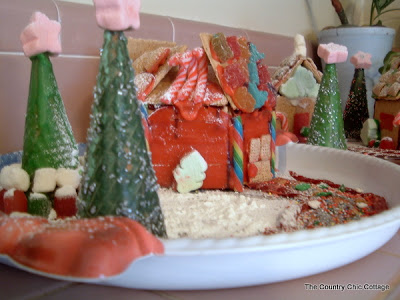 This year there were some fairly elaborate designs…plus lots of laughs…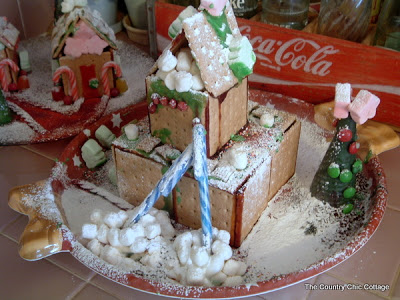 Yep I even made a few myself…
So break out the graham crackers and whatever you can find in the cabinets! Spend an hour or two making a mess with the kids! It is what the holidays are for!
Posted at Take a Look Tuesday on Sugar Bee Craft Edition.