I love glass buoys. I have wanted some for forever. So when I saw a glass buoy vase filler in the Pottery Barn catalog I knew it was destiny. That is until I saw the price. Surely there is a way to knock this off for less? Oh yes. There is. This tutorial was originally posted over at Crafts Unleashed as part of my design team status. I am compensated for my participation however all projects and opinions are my own.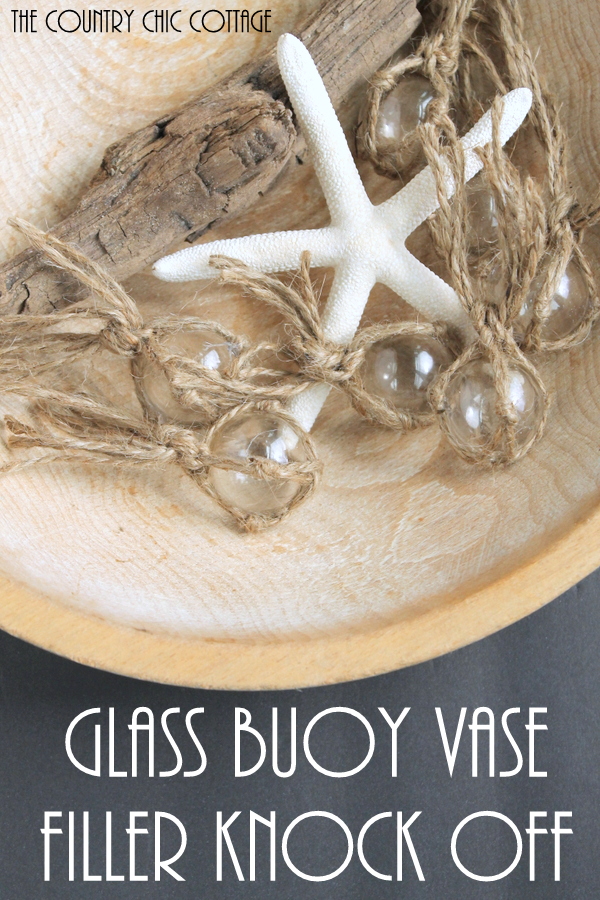 The picture of the original Pottery Barn version is below for comparison. Sadly it is not even available through them anymore. Good thing I am going to teach you how to make your own right?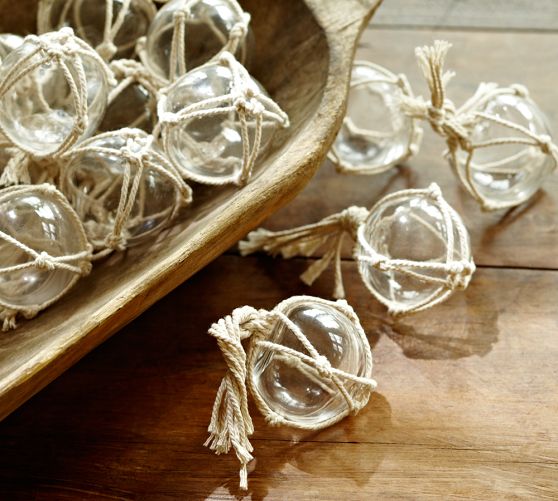 Supplies needed to make your own glass buoy vase filler:
Please note that some links may be affiliate links which means you do not pay anymore.
Start with two pieces of jute 24 inches long. You are going to double it by folding in the center as shown.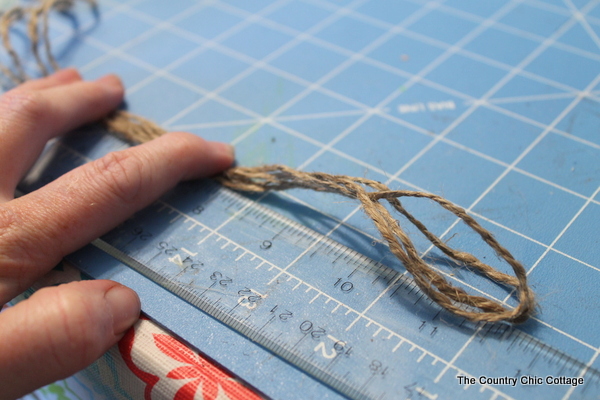 Take piece #1 and put a knot at 4 1/4 inches from the end and one at 6 1/4 inches from the end.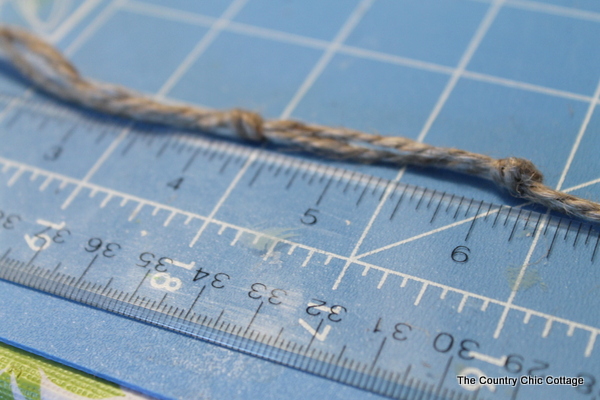 Now for the only complicated part in this vase filler tutorial. You have to knot piece #2 and intertwine it with piece #1. I have created an illustration below on how to do this part.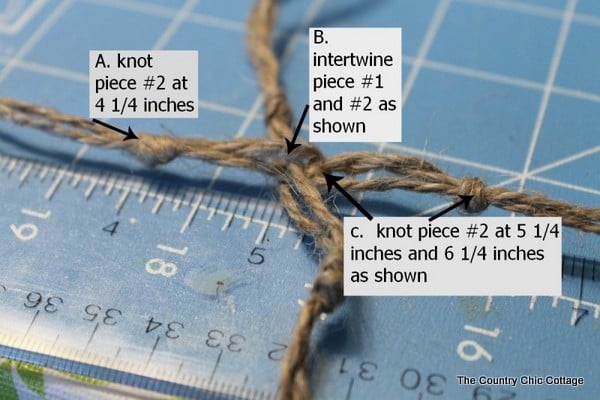 Now just add hot glue to that center knot and place your glass float into place. I put all of my glass floats with the hole down.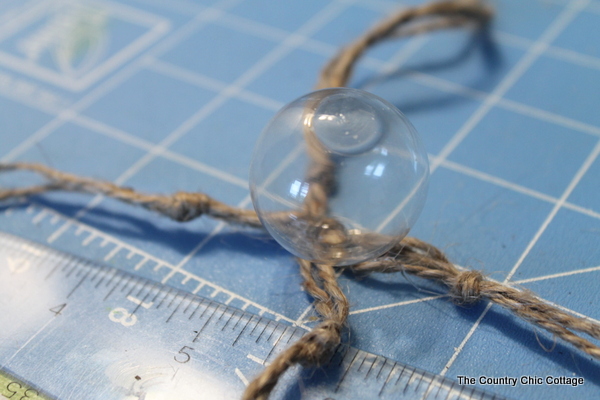 Bring up each knot to the sides of the glass float and hold into place with a drop of hot glue.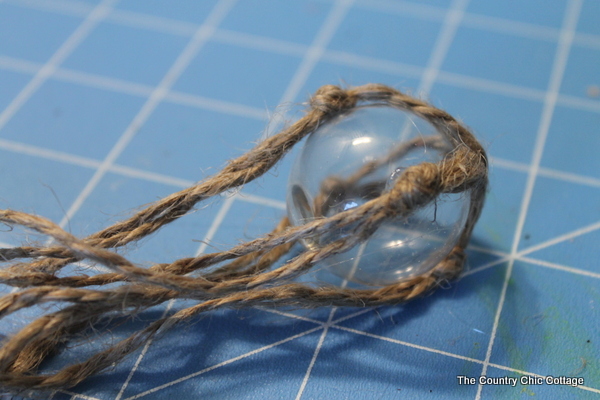 Tie at the top. Tie piece number 1 first then piece number 2. Then tie piece number 1 and 2 together to secure everything.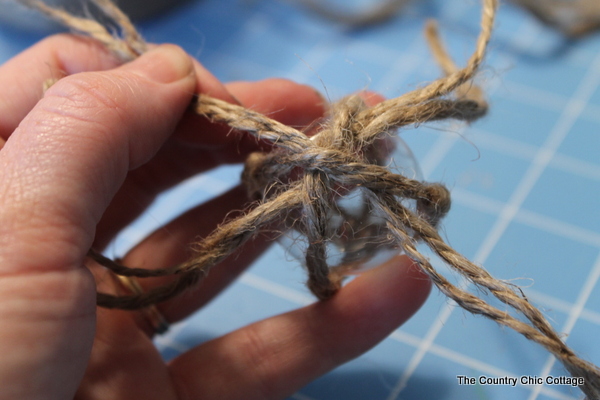 You are done with one. Keep making these glass boy vase fillers until you have filled up a bowl or a vase. Display them in any nautical themed room in your home. I have a few of these in my nautical themed bathroom to give you an example as to how they can be used. Enjoy these this summer and all year long.