Time for another mason jar wedding idea. These glass etched mason jar lanterns will look gorgeous hanging around your wedding. Plus anyone can make these y'all! Don't forget that it is mason jar wedding week. I am joining with 4 other bloggers to bring you an idea every day. Scroll to the bottom of this post to see today's fabulous ideas from the other bloggers.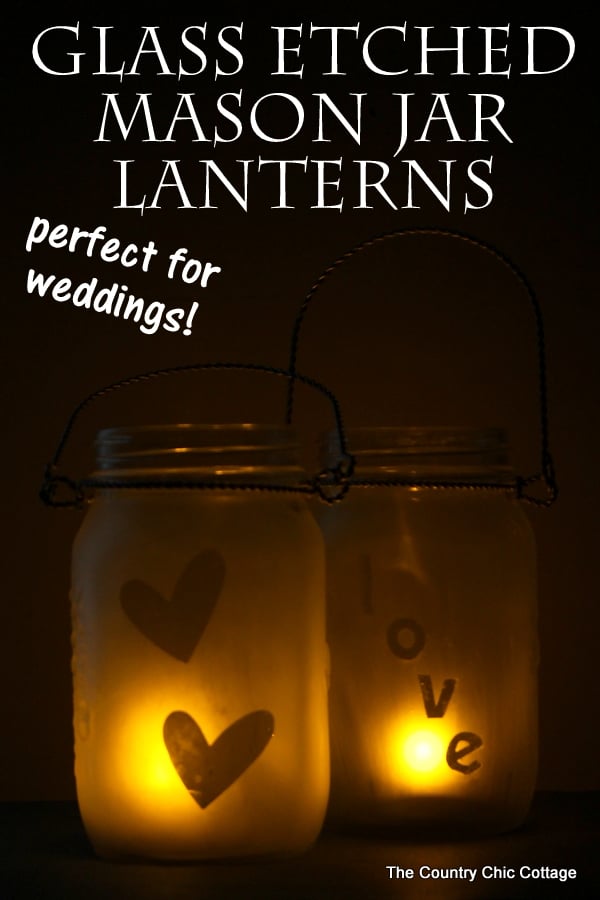 Supplies needed to make your own glass etched mason jar lanterns:
A portion of the products below were given to me free of charge by the companies however all project and opinions are my own.
I actually made a really short video to show you how to make these mason jar lanterns. The etchall cream is actually reusable y'all. So be sure to put it back in the bottle after it is done with the magic!
Now if you can't watch the video for some reason, here are your step by step instructions. Start with the jars and apply the stickers of your choice. Be sure to adhere them down really well. Use the squeegee even to press them and make sure they are in place.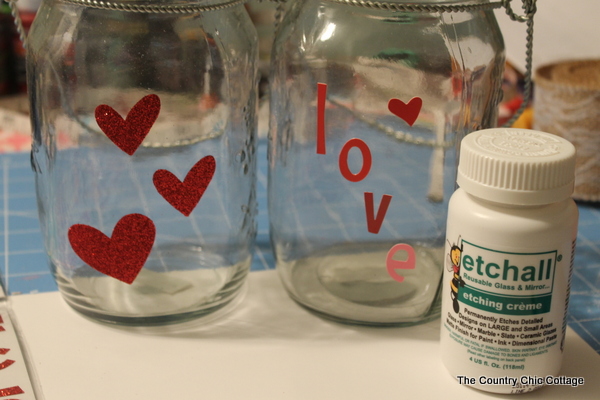 Put on some protective gloves then really GLOB on the etchall cream. You need to make sure the surface is REALLY covered y'all. Plus it is reusable so you are not wasting anything. Once you put on a large glob use your squeegee to smooth it out. This will make sure it gets all over the exposed glass.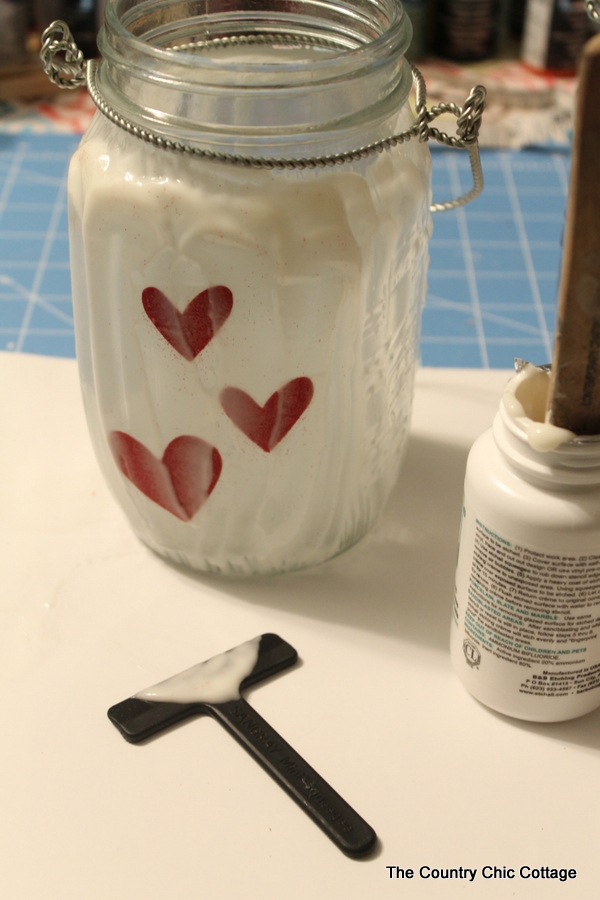 Allow the cream to sit for 15 minutes then scrape the etchall off with the squeegee and put back in the bottle for next time. Wash the jar well to remove any excess. Use the pick to help remove the stickers from the surface. Allow to dry and you have a gorgeous etched mason jar lantern for your wedding.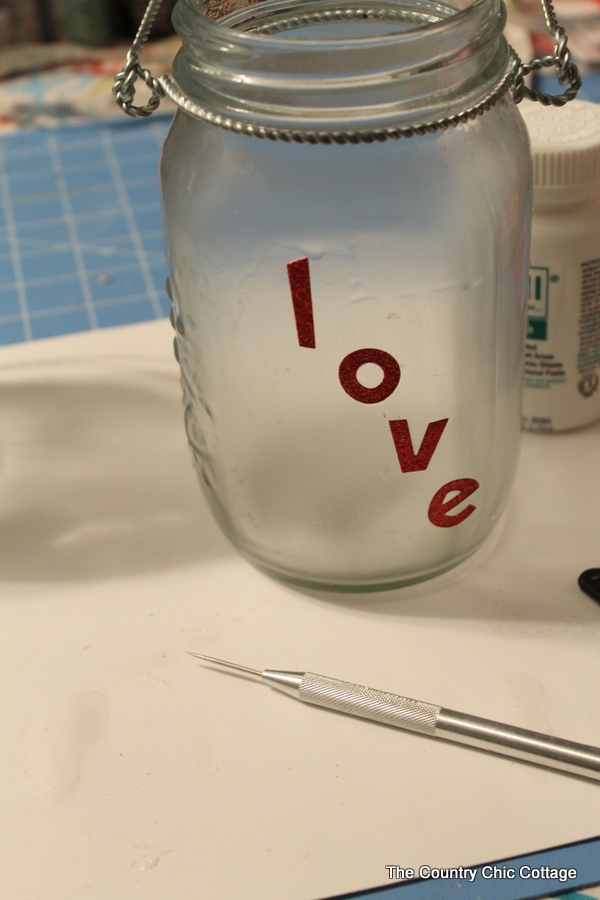 Change up the words or shapes of the stickers to make mason jar lanterns for any time of the year. Or go classic with dots or stripes for a year round display in your home or outdoors. I used some electronic tea lights inside of my version but you can use real candles if you desire.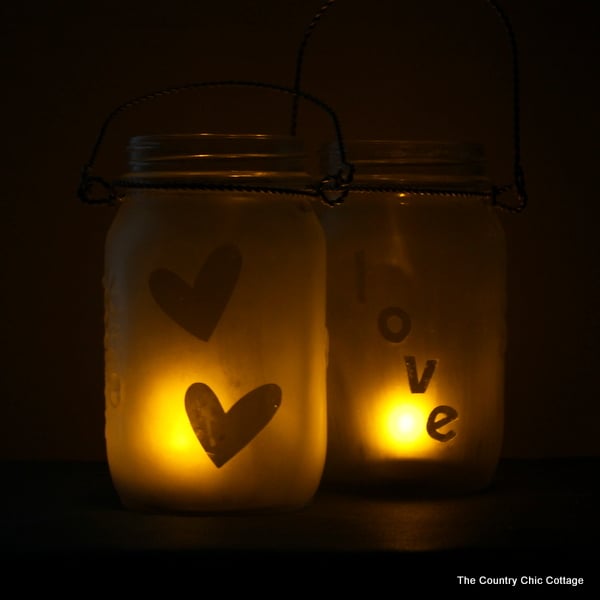 Show off these great mason jar lanterns at your wedding! You could make a bunch with just one small jar of etchall as each one only uses a little of the product. Will you be trying glass etching anytime soon? I am telling y'all…it is easier than you think!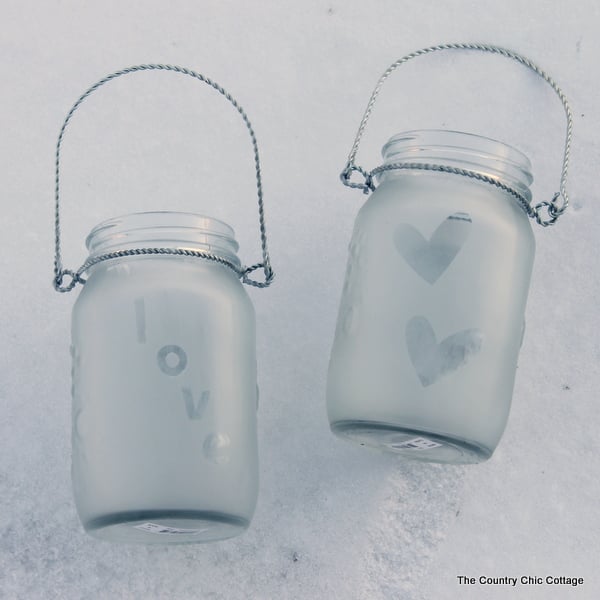 Now for some more mason jar wedding crafts. Click around on the blogs below to see the great ideas and get inspired for your own DIY wedding.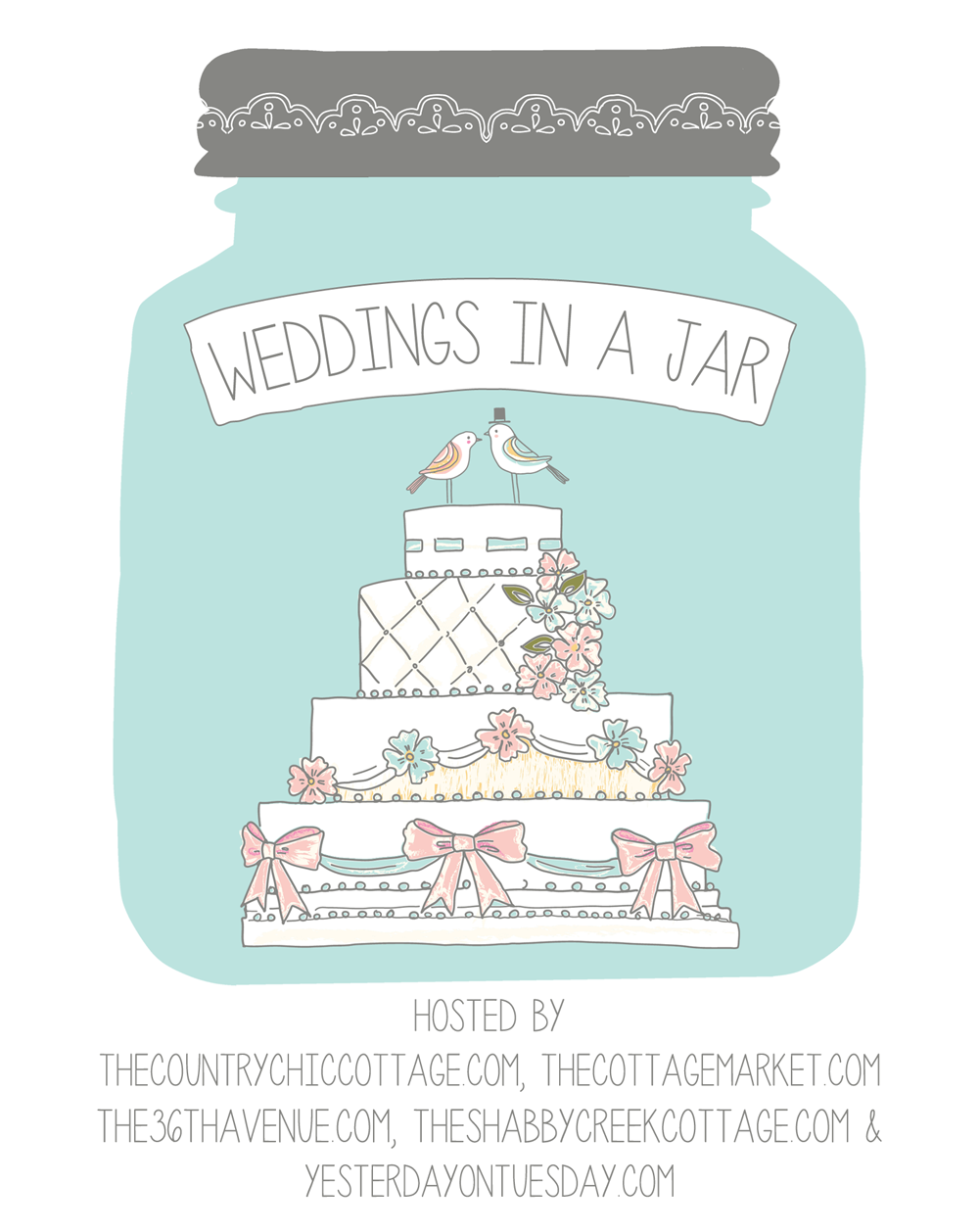 A Year of Jar Crafts
Sign up for our email list to get a FREE book with an entire year of jar crafts! 12 months, 12 crafts, tons of fun!