I have an awesome glowing glitter mason jar Christmas luminary craft for you today. This one is fun to make so grab the kids and lets get started. I was sent a mystery box from FloraCraft® Make It: Fun® Foam as part of their "Foam for the Holidays". My box included Styrofoam balls in various sizes and various floral lights also made by FloraCraft®. I must admit that this odd combination had me stumped for a bit. But throw in a mason jar and anything is possible.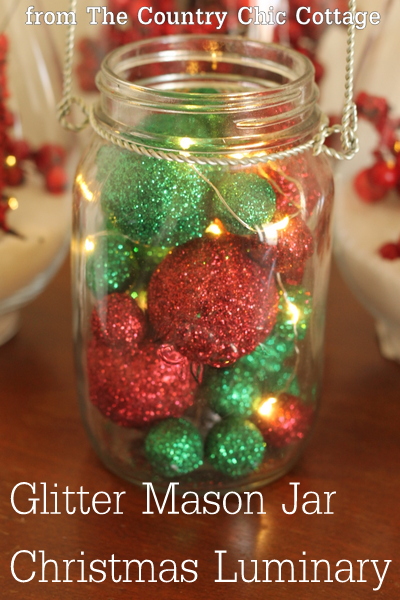 Glitter Mason Jar Christmas Luminary Supplies:
Various sized FloraCraft® Make It: Fun® Balls in white

Design It:® LED Light Strand

DecoArt Glamour Dust Paint in red and green

Decoupage medium
Red and green glitter

Toothpicks

Packaging material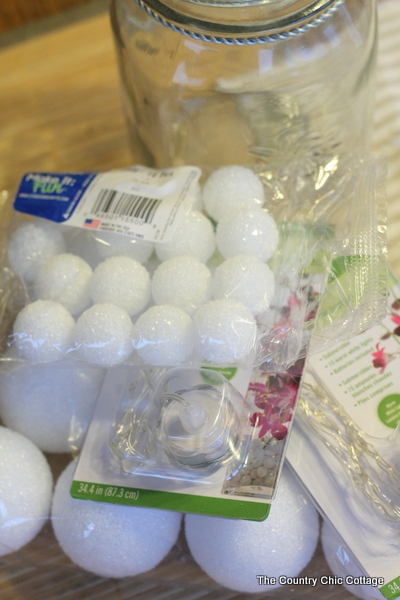 Start with your FloraCraft® Make It: Fun® Balls and Glamour Dust paint. I find that using a sponge brush makes painting Styrofoam so much easier. Apply a generous coat to all of your balls then allow to dry. I filled my container with the unpainted balls to see how many I would need for the finished product.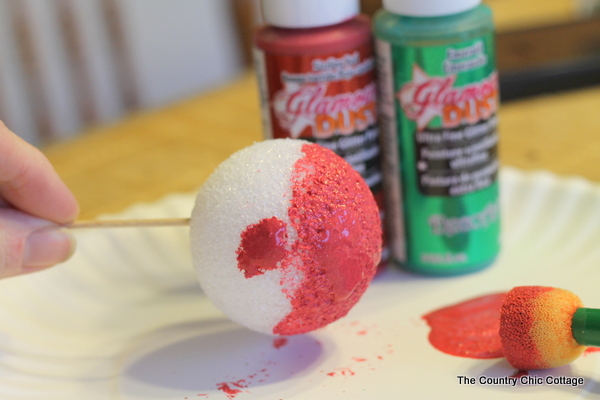 A few more tips for painting is to use a toothpick to hold your balls like the picture above. This also makes this a project this kids can help with. I also save packaging material that comes with most electronics. It makes a perfect stand to hold your project while drying. Plus it is free….win win right?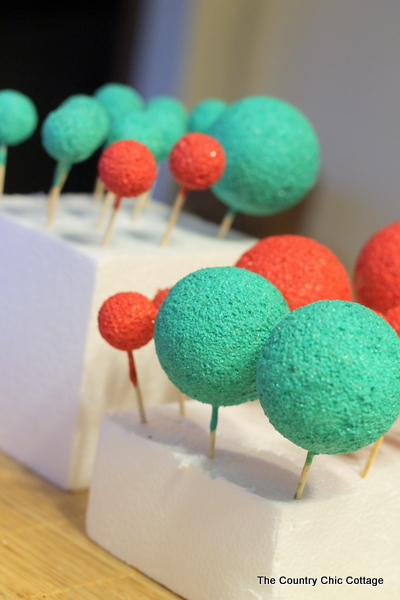 I gave mine over night to dry before continuing. Next step is to apply decoupage medium to all of the balls and roll them in glitter. You can see below that the ball on the left has glitter applied while on the right only has the Glamour Dust paint. This step makes a huge difference. Don't skip the paint step however because the white will show through your glitter and give your project an unfinished appearance.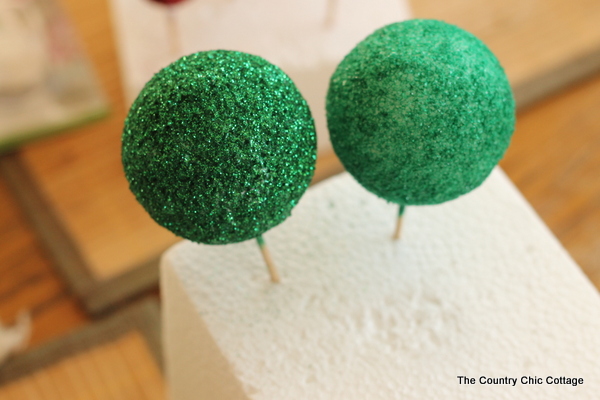 Again allow everything to dry completely. Then you can layer the balls into a jar while intertwining the Design It:® LED Light Strand in the jar. Be sure to put the switch for your light strand at the TOP so you can easily switch it on and off. I learned that lesson the hard way y'all. Now for a picture with the lights off so you can see the full effect.
The LED lights do not get hot so this is the perfect way to use them. Make your own glitter mason jar Christmas luminary this year. Or make an entire set of them to display or for a centerpiece at your holiday table. Don't you just love glitter?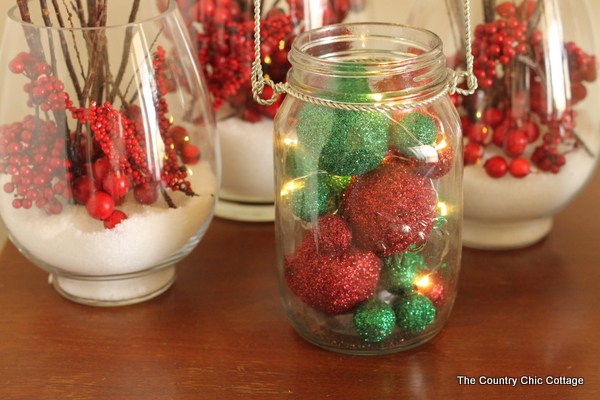 For even more ideas and inspiration be sure to visit the Crafts 'n Coffee blog. A huge thank you to FloraCraft for partnering with me on this post. All projects and opinions are my own however.
A Year of Jar Crafts
Sign up for our email list to get a FREE book with an entire year of jar crafts! 12 months, 12 crafts, tons of fun!