I really love a little Halloween decor and so do my kids. This year's Halloween mantle is one of my absolute favorites. (Yes my "mantle" is just a shelf in my living room but I am working on a little something else so y'all stay tuned.)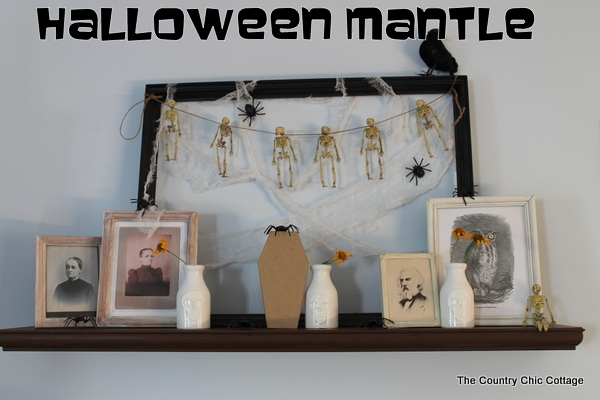 My absolute favorite part of this mantle is that it is glow in the dark. Glow in the dark?? Oh yes! See this picture….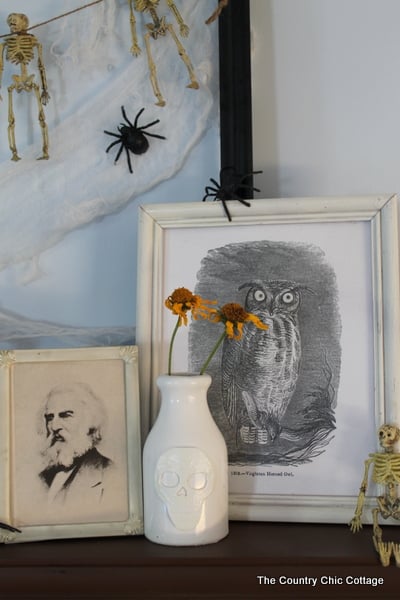 After the lights go out…he is REALLY looking at you! See those eyes glow…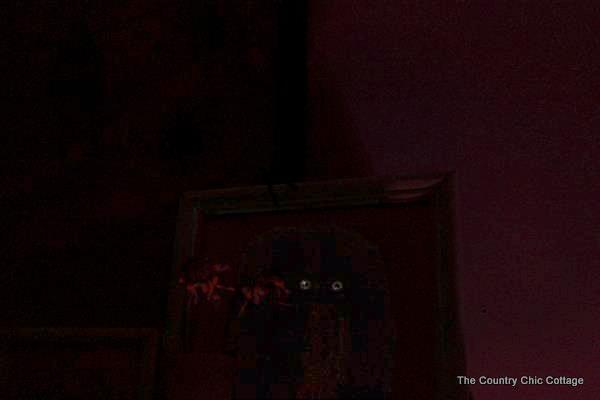 How did I do it? Glow in the Dark Mod Podge to the rescue. I printed a few images from The Graphics Fairy. So yes that does make this one free.
I applied a THICK coat of the Mod Podge to their eyes and allowed it to dry.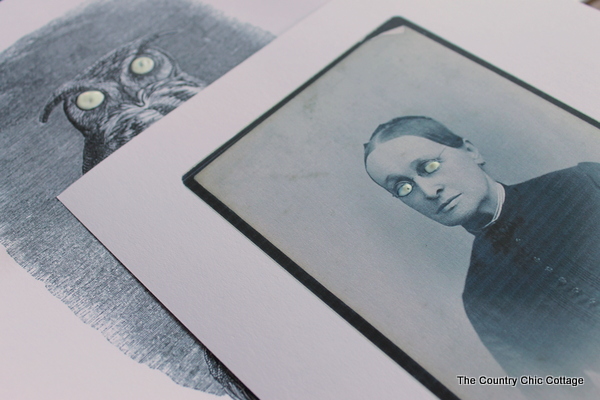 I then put the pictures in frames I already had. Some of them I white washed and others were already white.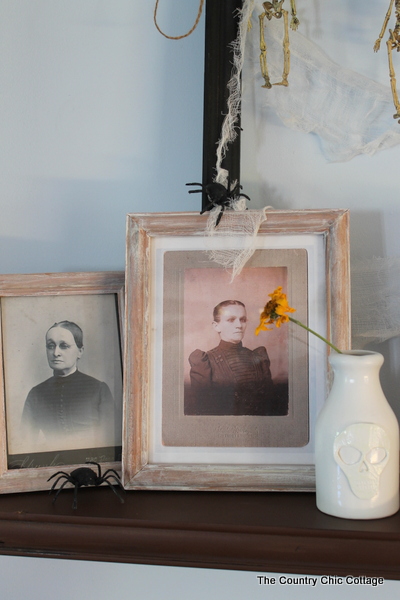 During the day the mantle looks spooky enough, but turn the lights out and it gets even better!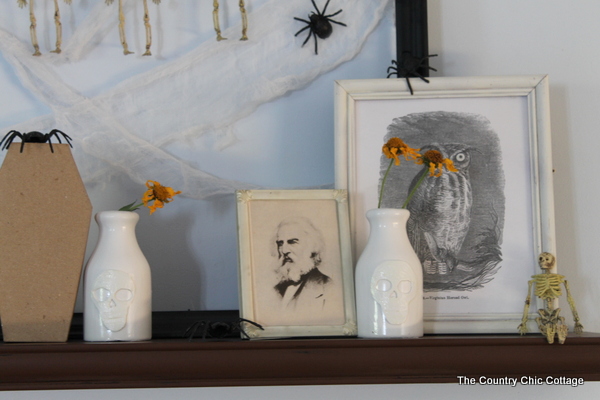 I added my Pottery Barn Knock Off Skull Vases to the mantle with some dead flowers in them. Plus a coffin and some spiders to add to the spooky.
The large black frame above really brings it all together. It is strung with a little cheese cloth and some Dollar Tree skeletons for an spooktacular touch.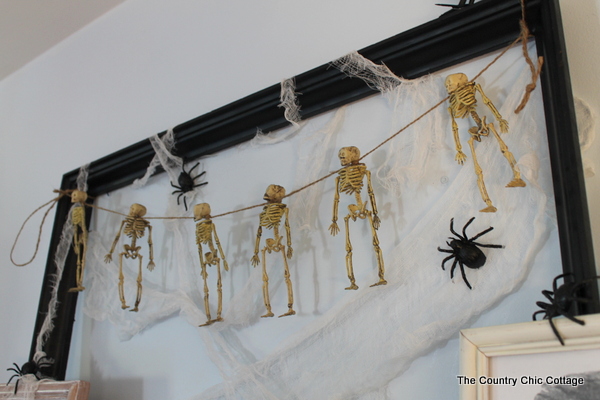 I added that black bird to the top of the frame just so he can keep an eye on everything.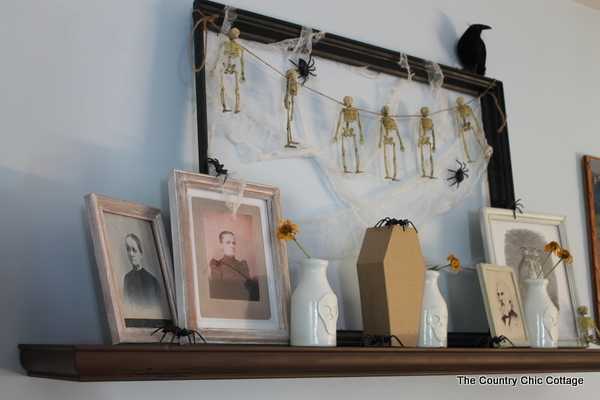 Y'all need to stop by at night and see my spooky ladies, gentlemen, and owl looking at you! Do you all love decorating for Halloween as much as I do? Do you love scaring your kids with glow in the dark eyes? Yeah…I do too!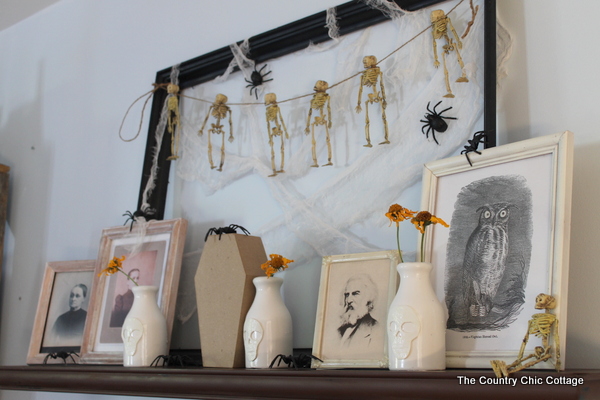 Portions of the products used in this mantle where given to me free of charge. All projects and opinions are my own.