Fruit tea is a staple in the south however around our home we have become infatuated with green tea. I thought I would change up the classic fruit tea a bit and make my green fruit tea recipe. I wrote the entire thing down and snapped some pictures because y'all it turned out fabulous! Remember it is summer in jars week and I have even more great summer ideas using jars at the bottom of this post!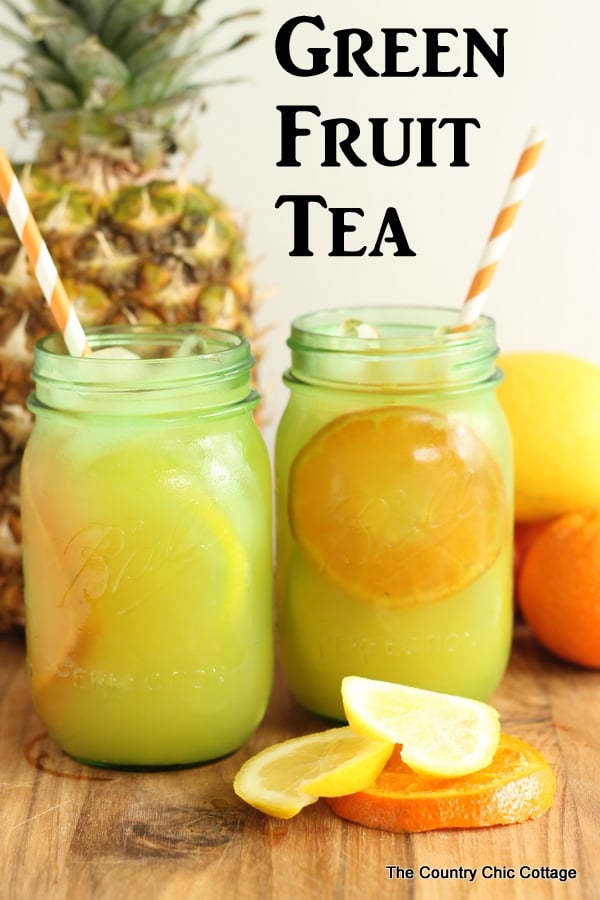 Green Fruit Tea Recipe
Ingredients:
1/2 mason jar ice
1/4 cup pineapple juice
1/4 cup orange juice
2 slices fresh lemon
1 slice fresh orange
Directions:
Fill mason jar 1/2 way with ice. Add in lemon and orange slices. Pour in fruit juices. Fill glass rest of the way with sweet green tea and stir.
Serve and enjoy!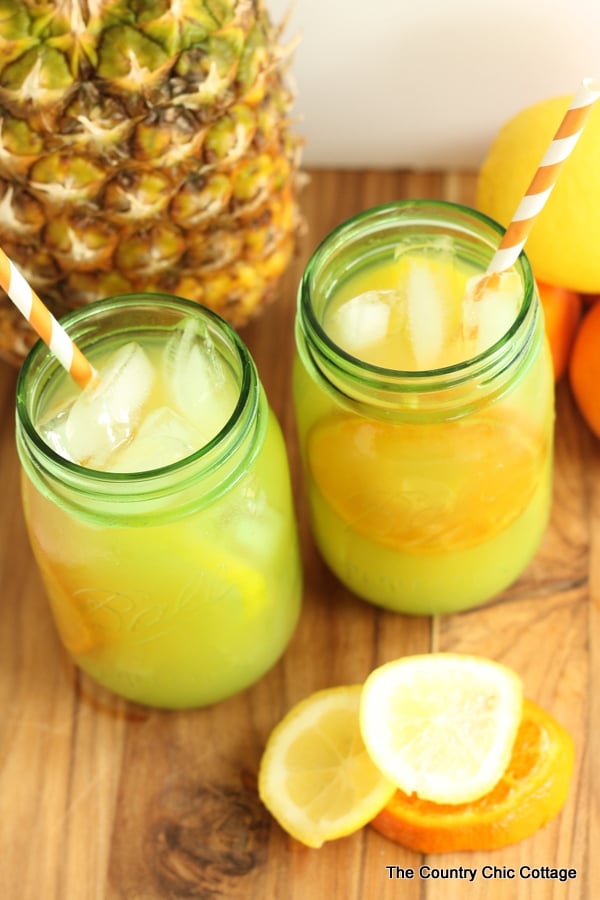 You can of course drink this in a mason jar while sitting on your porch this summer. The cute paper straws are completely optional but make everything taste a little sweeter. You won't be able to stop at one glass y'all! So just leave your fruit slices in the glass and refill with the fruit juices and green tea. That way you can enjoy an entire afternoon of my green fruit tea recipe at your home!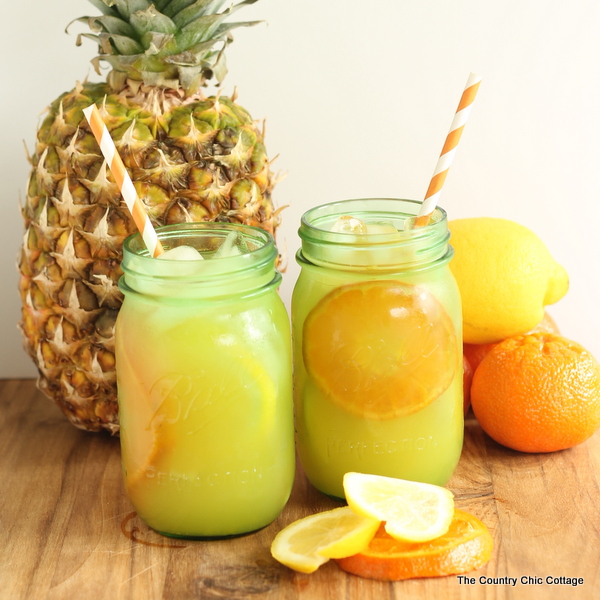 Now for some more ideas using jars for your summer. I have gathered my blog friends for some amazing ideas for you this week!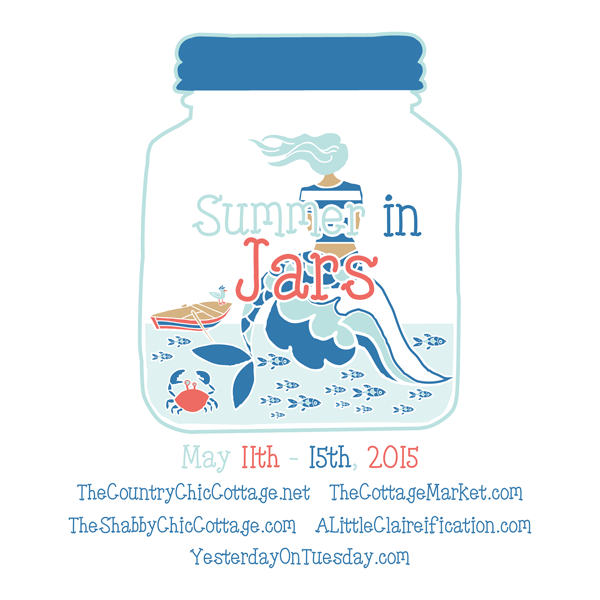 Just click on each blog name below to be taken to their summer jar idea for today:
A Year of Jar Crafts
Sign up for our email list to get a FREE book with an entire year of jar crafts! 12 months, 12 crafts, tons of fun!