Happy Fourth of July y'all! I have a great recipe for you today. My grilled potato packets with garlic and thyme will blow you away. Add this great side to the grill with you meat. Add another side and some bread for a complete meal.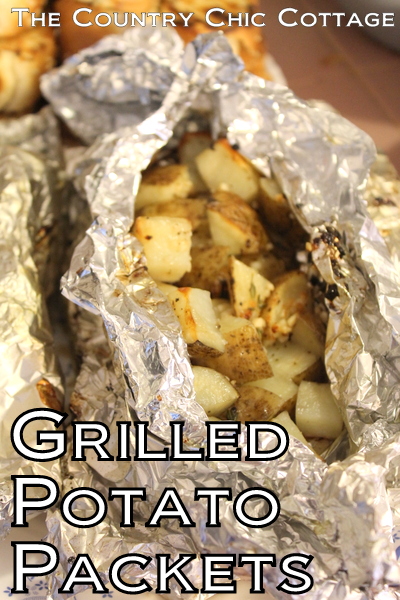 Grilled Potato Packets with Garlic and Thyme Recipe
1 potato washed and cubed
1 tbsp butter diced
1 tsp minced garlic
1/2 tsp thyme
salt and pepper to taste
Add all of above ingredients to a piece of aluminum foil and fold into a tight packet. Grill with your meat or main dish until the potatoes are done. Open up your packets (carefully!) and enjoy.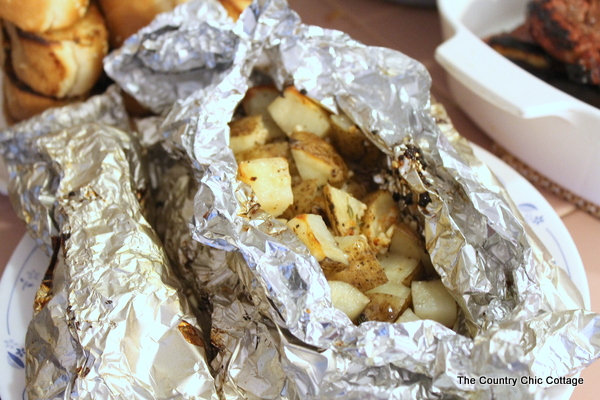 Your whole family will eat up these grilled potato packets with garlic and thyme. Come back tomorrow for even more grilled side dishes that you will love.