Happy Fourth of July y'all! I have a great recipe for you today. My grilled potato packets with garlic and thyme will blow you away. Add this great side to the grill with you meat. Add another side and some bread for a complete meal.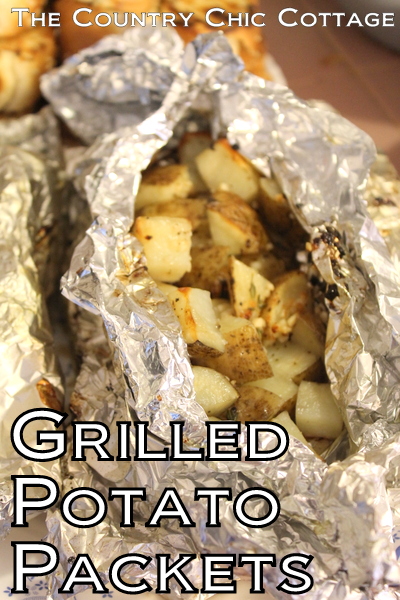 Grilled Potato Packets with Garlic and Thyme Recipe
1 potato washed and cubed
1 tbsp butter diced
1 tsp minced garlic
1/2 tsp thyme
salt and pepper to taste
Add all of above ingredients to a piece of aluminum foil and fold into a tight packet. Grill with your meat or main dish until the potatoes are done. Open up your packets (carefully!) and enjoy.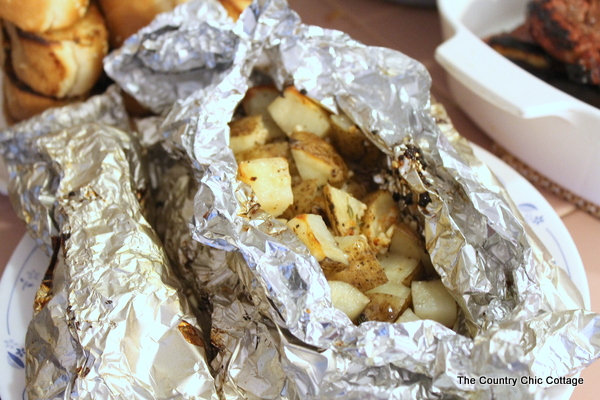 Your whole family will eat up these grilled potato packets with garlic and thyme. Come back tomorrow for even more grilled side dishes that you will love.
Looking for easy recipe ideas?
Struggling with supper and what to make? Do you wish you had a way to make meals faster? The dump recipes system allows you to make 10 meals in just one hour or less, rescuing your dinnertime and saving you time and money.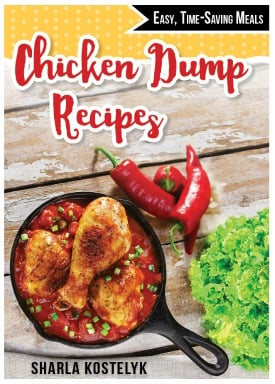 Want to try it for yourself? I have the perfect cookbook for you. Chicken Dump Recipes includes 5 plans, each with printable shopping lists and printable labels. Most of the 25 recipes included can go from the freezer to the crockpot, saving you even more time. All the recipes include gluten-free instructions as well.
What are you waiting for? Give the dump recipes system a try in your home and make meal time a bit easier!