You can make an adorable Grinch mason jar of your very own. I love the Grinch and thought of the idea to make a mason jar several months ago. I love how it turned out and can't wait to show you how to make your own version for your Christmas decor. This would also make a great gift in a jar!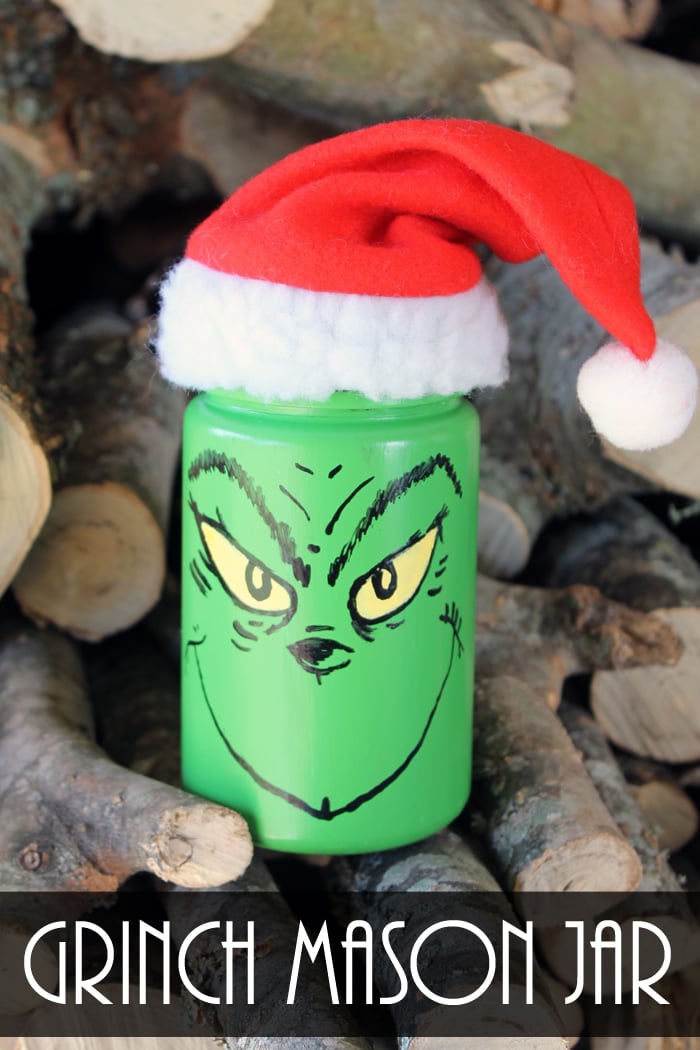 Supplies needed to make your own Grinch mason jar:
Some links below may be affiliate links which means that you do not pay anymore.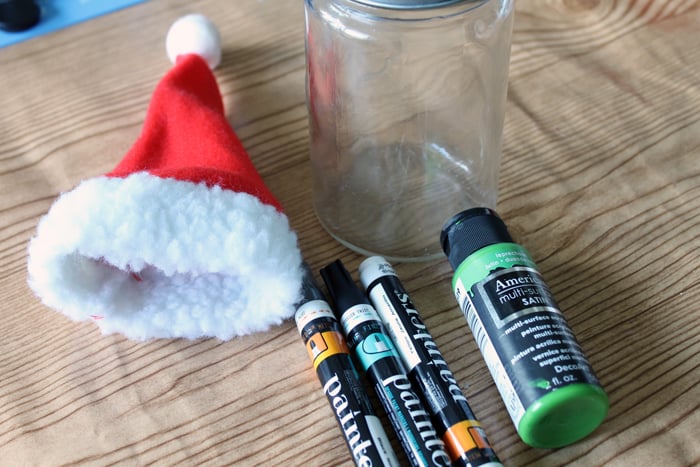 Start by painting your mason jar the perfect shade of green. It may take quite a few coats to cover the jar completely. TIP: Clean the jar with rubbing alcohol before painting to clean the surface.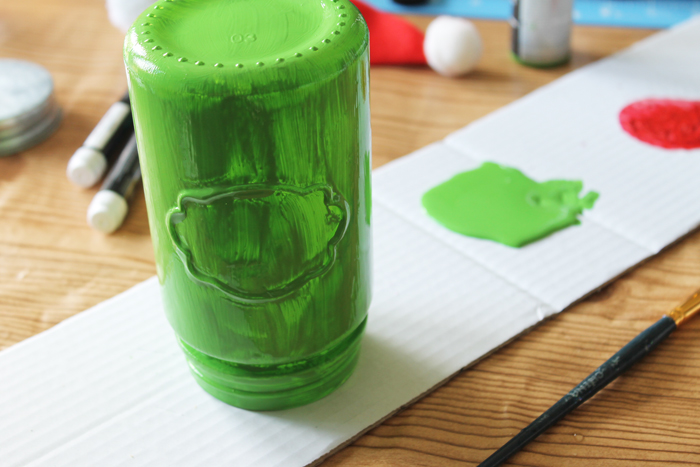 Once the paint has dried on the jar, you will need to start creating your Grinch face. I used paint markers to draw on the face.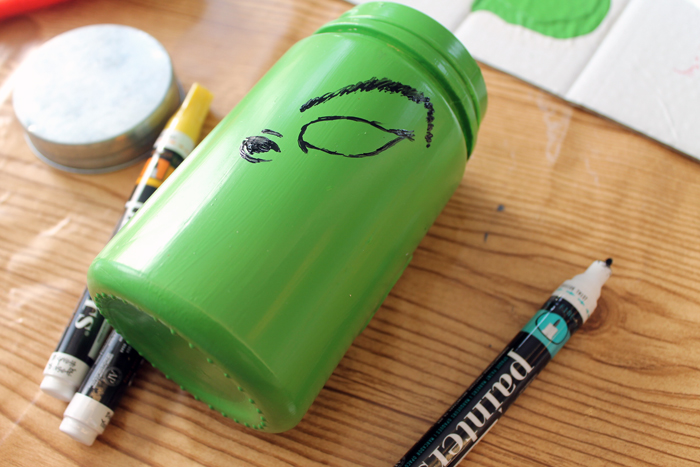 The key is to pull up a picture of the actual Grinch and copy the features onto your jar. You can also see how to draw the Grinch here. You can use black paint markers with different tips to get different effects on the jar.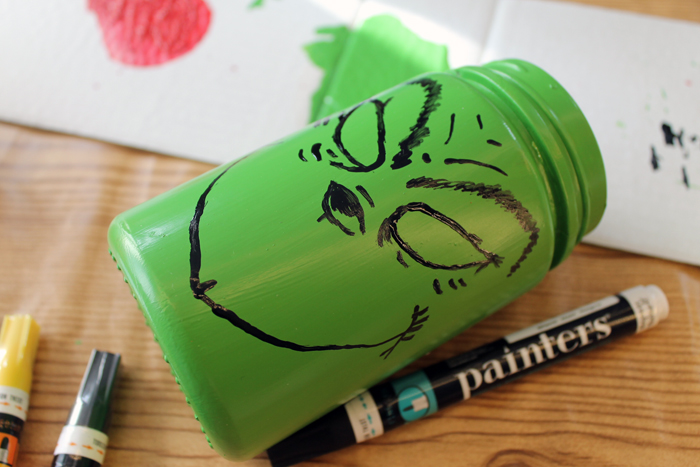 Allow the black to dry then fill in your eyes with a pale yellow. I used a paint marker for this as well but craft paint and a brush would work as well.
Once the yellow on your eyes has dried, add on black eyeballs with the black paint marker.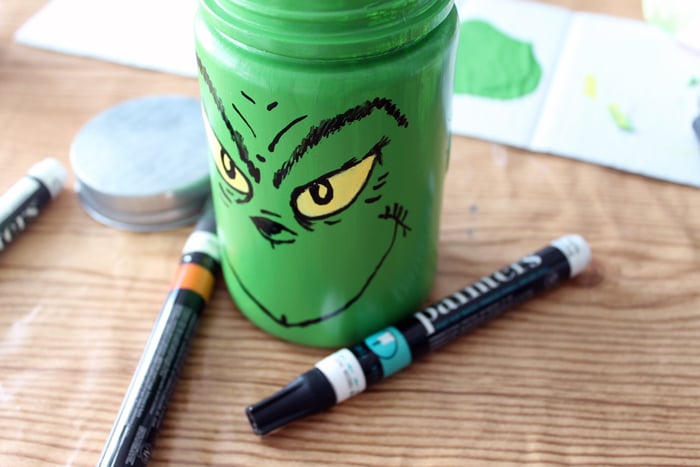 Allow everything to dry before continuing.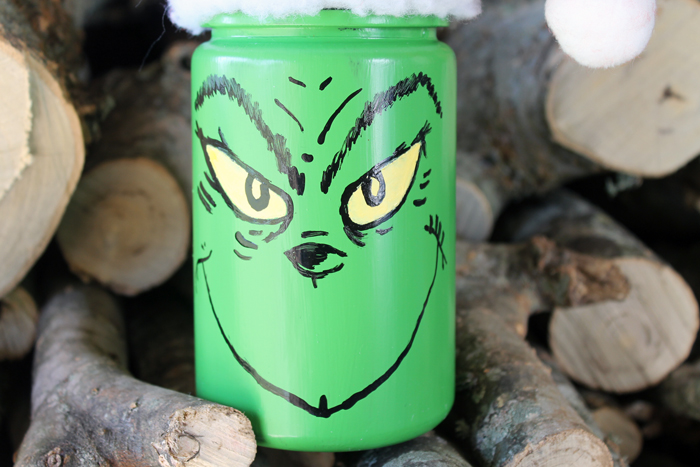 Add a Santa hat onto the mason jar lid with some hot glue.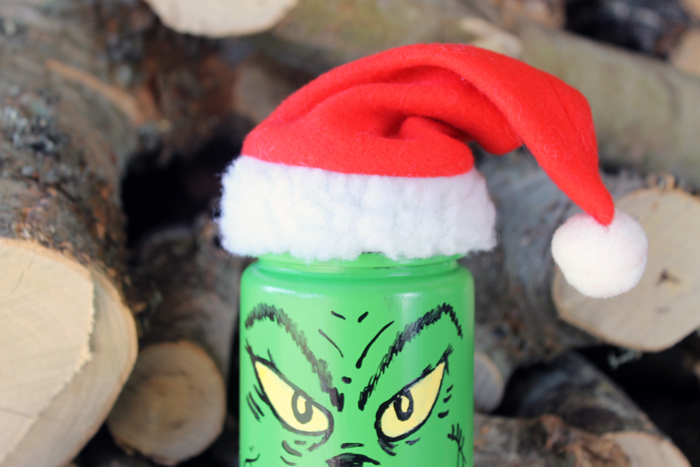 This Grinch mason jar is ready for your Christmas decor or add in the gift of your choice to the inside. This would make an adorable container for any Christmas gift. Your gift recipient will love this extra special Grinch mason jar.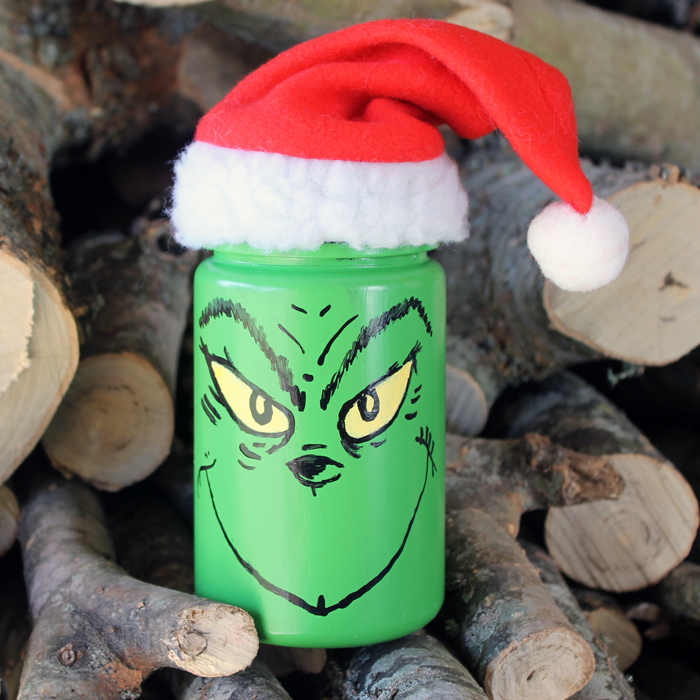 A Year of Jar Crafts
Sign up for our email list to get a FREE book with an entire year of jar crafts! 12 months, 12 crafts, tons of fun!