I have another craft for you today using my stamps from
PSA Essentials
. If you don't already, follow along over at
PSA Stamp Camp
for all sorts of fun stamping ideas. Today I made hand stamped fabric that I used to cover a memo board.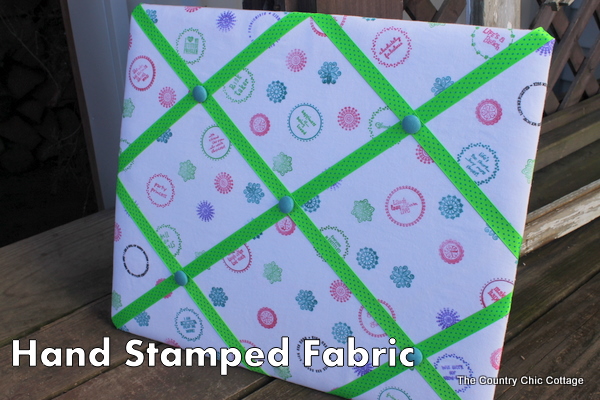 Gorgeous right? First step is to layout your fabric and gather lots of stamps. I used inspirational or fun quotes plus lots of fun shaped stamps. Just be sure to lay your fabric on a solid surface. There is a board underneath it in this picture. I used random colors and stamps for this look. My only recommendations are to ink your stamp well and press down evenly and hard to get a good impression.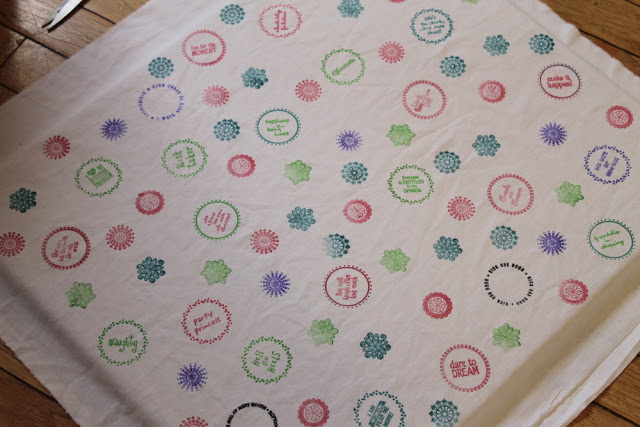 For detailed steps on recovering a memo board, see this post. It is really super simple. A few close ups of the completed board so that you can read some of the stamps…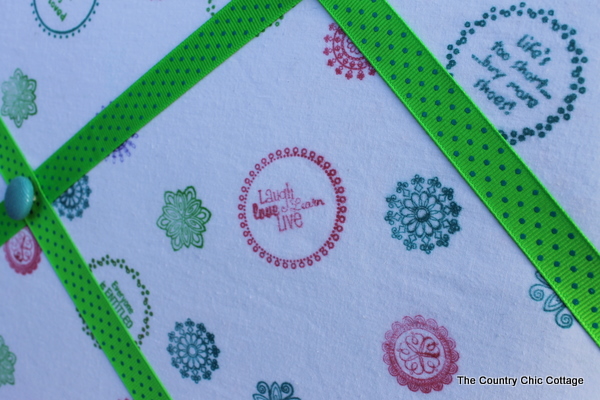 All of these stamps and inks are from
PSA Essentials
. They have a HUGE variety in stamps. I am lucky enough to be part of the design team and got the entire line sent to me. Y'all keep a look out for them in a craft store near you.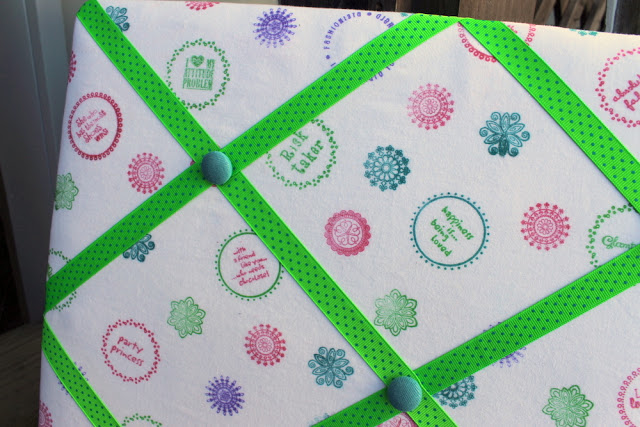 I choose a polka dot ribbon for this one to brighten it up. I used a fabric covered button kit and a scrap piece of material for the buttons. Those kits are so easy to use. Would you believe I used to be afraid of making fabric covered buttons?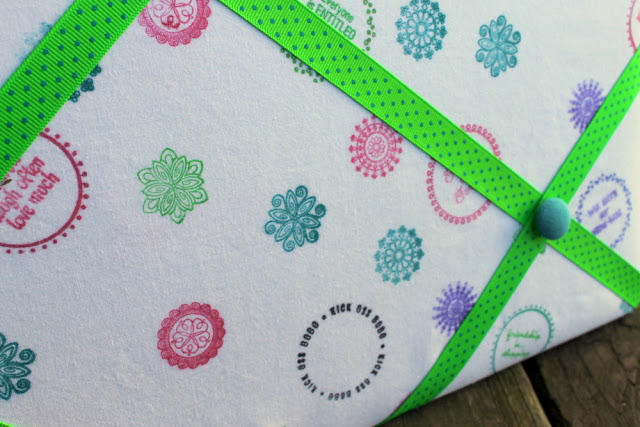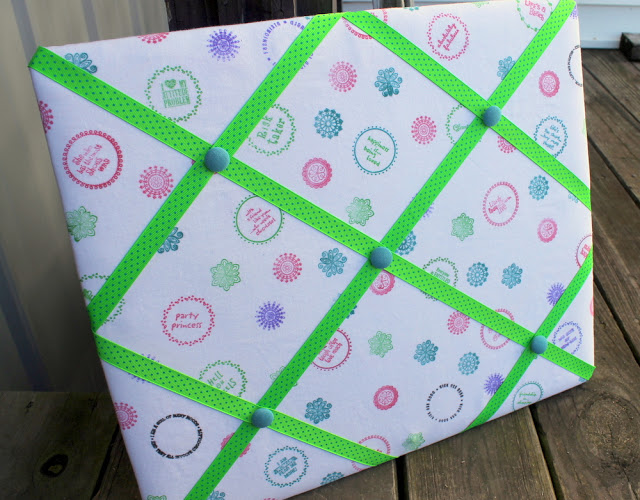 Have you ever stamped fabric? Leave me a link to any projects you have made with stamped fabric — I would love to see them!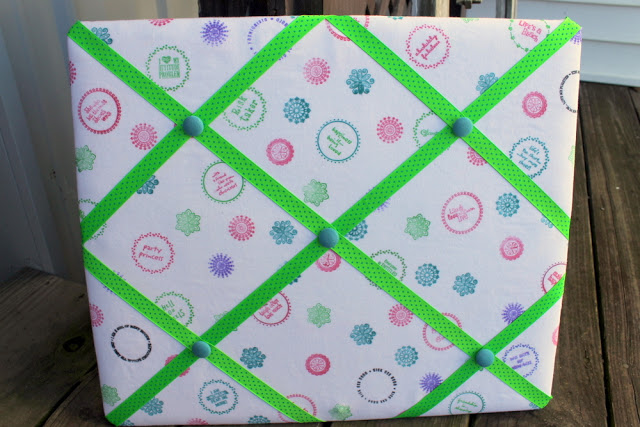 Posted at Take a Look Tuesday on Sugar Bee Craft Edition.