Do your kid's love memo boards? Or maybe you do? You can easily recover them with a different fabric. Ready to see how?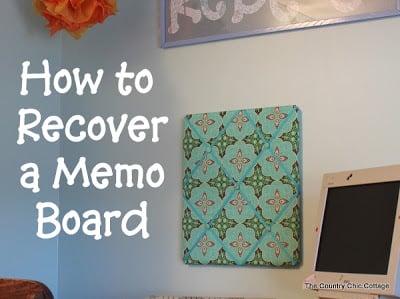 This was the memo board before…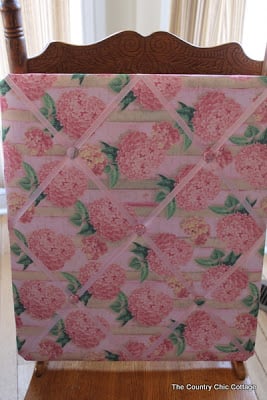 Um…yea…needs recovered right?
Materials
about a 1/2 yard of fabric depending on the size of your board
contrasting or matching fabric to cover buttons (a scrap is enough)
covered buttons kit
spool of ribbon (will take almost entire spool)
glue gun and hot glue
upholstery tacks
needle and thread
Begin by stripping your entire board. Remove all old fabric and buttons. I left the sawtooth hangers on the back. I cut the old fabric off around them. Then cut around the new fabric so I could reuse them.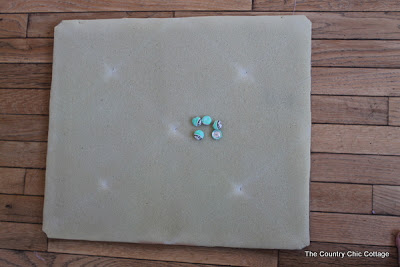 Lay out your fabric and cut to allow for at least 2 inches of overhang. Begin wrapping fabric around board and using hot glue to secure. Lots of hot glue all around. You could use a
staple gun
but this one I tore apart had been up for years. All it had was hot glue securing the fabric.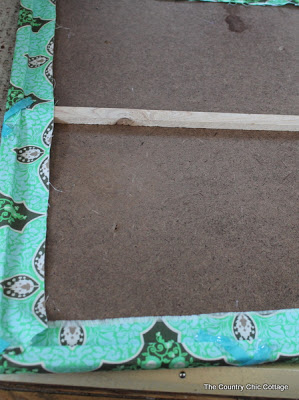 Hold up your ribbon corner to corner and cut to size leaving enough to wrap around. Secure with hot glue.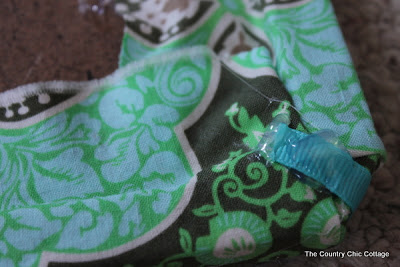 Then use one upholstery tack on each ribbon end to further secure. Don't leave these out!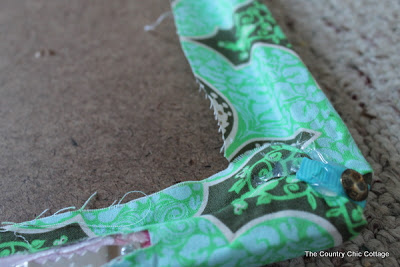 Continue with ribbon. Corner to corner first to create an "x". Then the middle of each side to the middle of the adjoining side. Cover your buttons according to instructions in kit. I had never used a kit like that to make covered buttons. It was sooo easy! Don't be scared of fancy covered buttons!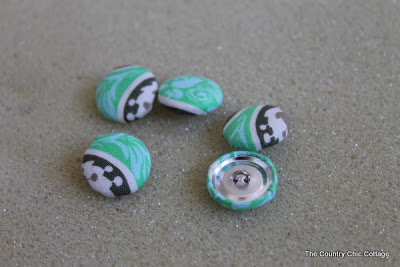 Secure buttons where ribbons cross with needle and thread. Either go all the way through your board (should be holes already there) or at least grab the fabric. That way when you add your pictures and momentos they will not slide down.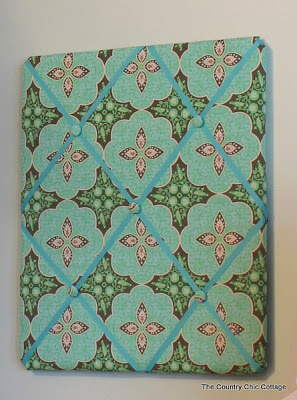 After you buttons are secure, you are ready to hang.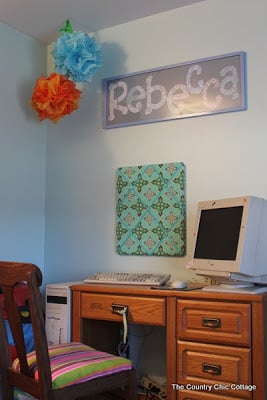 It really was simple! I have already completed a second one and have a third one in process!