Y'all might have guessed that I would include some gifts in a jar in my handmade gift series. This Apple Cinnamon Pancake Mix Gift in a Jar is perfect for anyone on your Christmas gift-giving list. I have included the recipe and free printable labels below for you to create your own gift in a jar quickly and easily.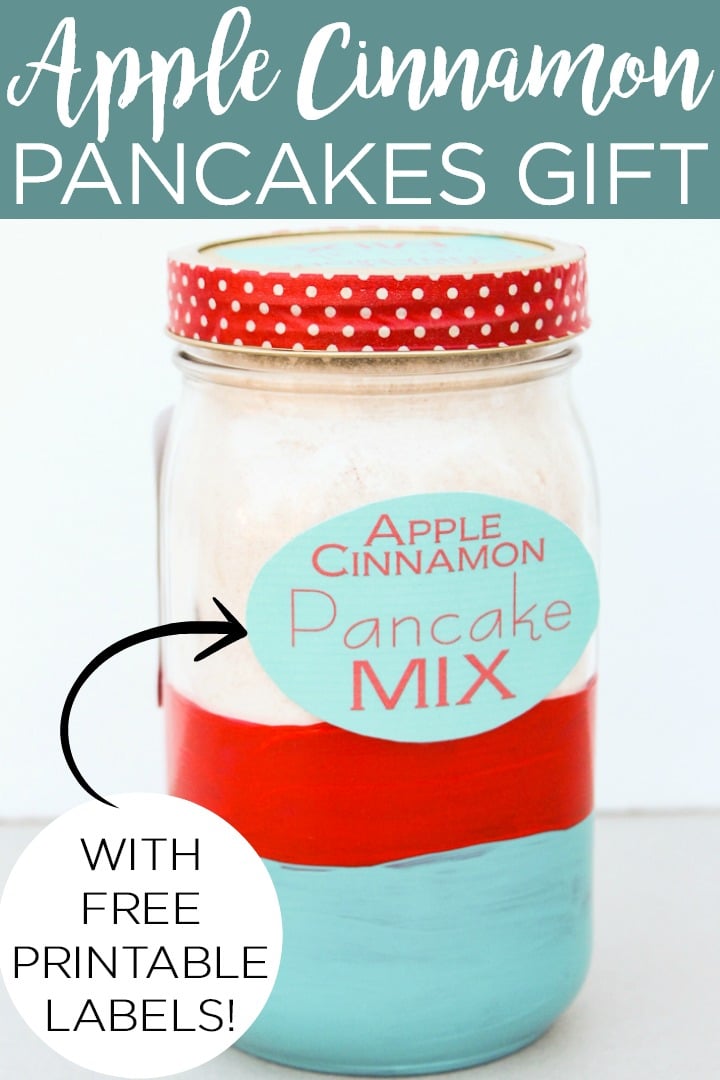 I wanted my gift in a jar to be a gift well after the pancake mix was gone. So I did a little paint-dipped technique on my jar before filling it with the mix. Just grab some DecoArt Gloss Enamels in true red
and desert turquoise to match the printable labels. Paint a few coats on the outside of the jar as shown below allowing to dry between coats. You will need to bake the jar to cure the paint before adding your pancake mix.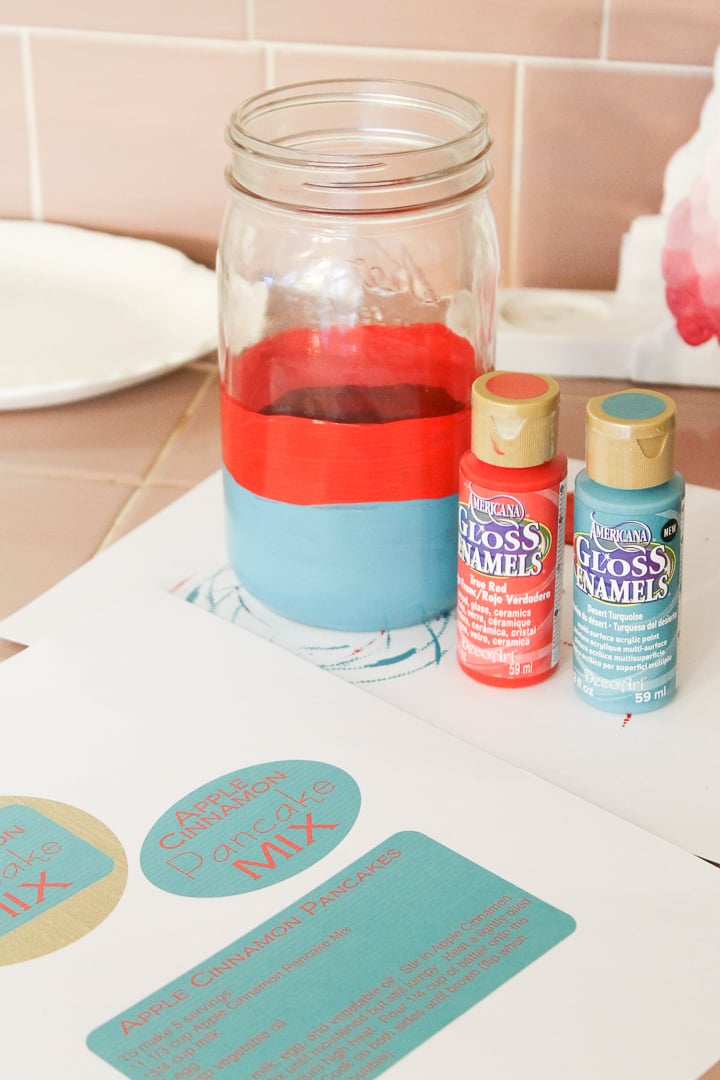 Now let's fill that jar!
Apple Cinnamon Pancake Mix Recipe
Ingredients:
3 cups flour
4 tsp cinnamon
2 1/4 tbsp sugar
2 tbsp baking powder
1 1/4 tsp salt
3/4 cup diced dried apple pieces
Instructions:
Mix all of the ingredients together then add to a wide mouth quart-sized mason jar. This is JUST enough mix to fill the jar to the top.
Attach the printable labels to your jar once it is filled. One label (that I put on the back) has the instructions for using the mix to make pancakes. You can pull up the printables for the rest of the recipe if you just want to make some pancakes!
Free Printable Pancake Mix Gift Labels
To get your free printable labels, sign up for our newsletter below. The labels will then be sent to your email where you can download and print as many copies as you like. Remember that all printables are for personal use only. For commercial use or if you have trouble with the download, email thecountrychiccottage@yahoo.com and I will try to help!
Oh, and yes, I did make some pancakes! The instructions serve 5 and use about 1/2 of the mix at a time. I prefer mine with a drizzle of syrup. YUM!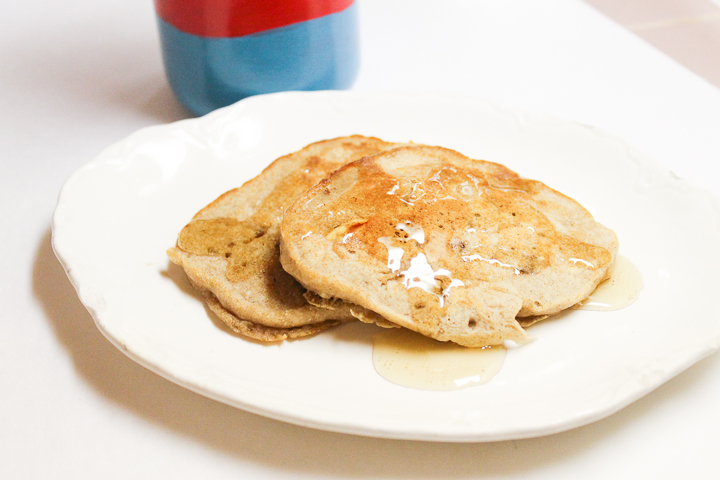 I used glue dots to attach my labels so they would not be permanent and could be removed from the jar once the mix was finished.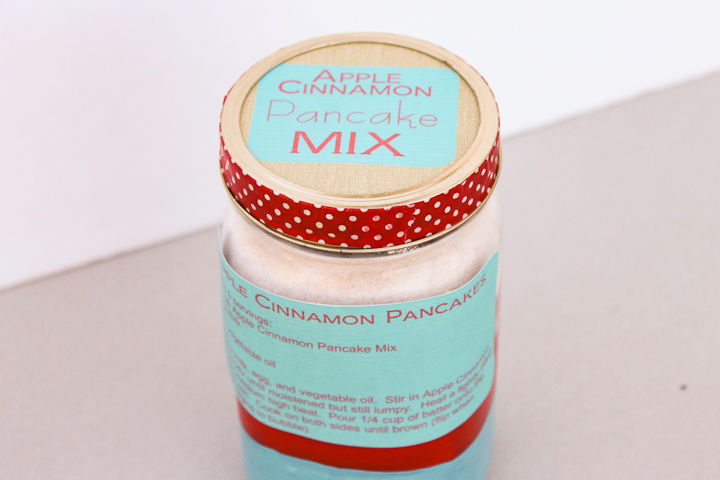 I used washi tape around the lid band to give it another pop of red.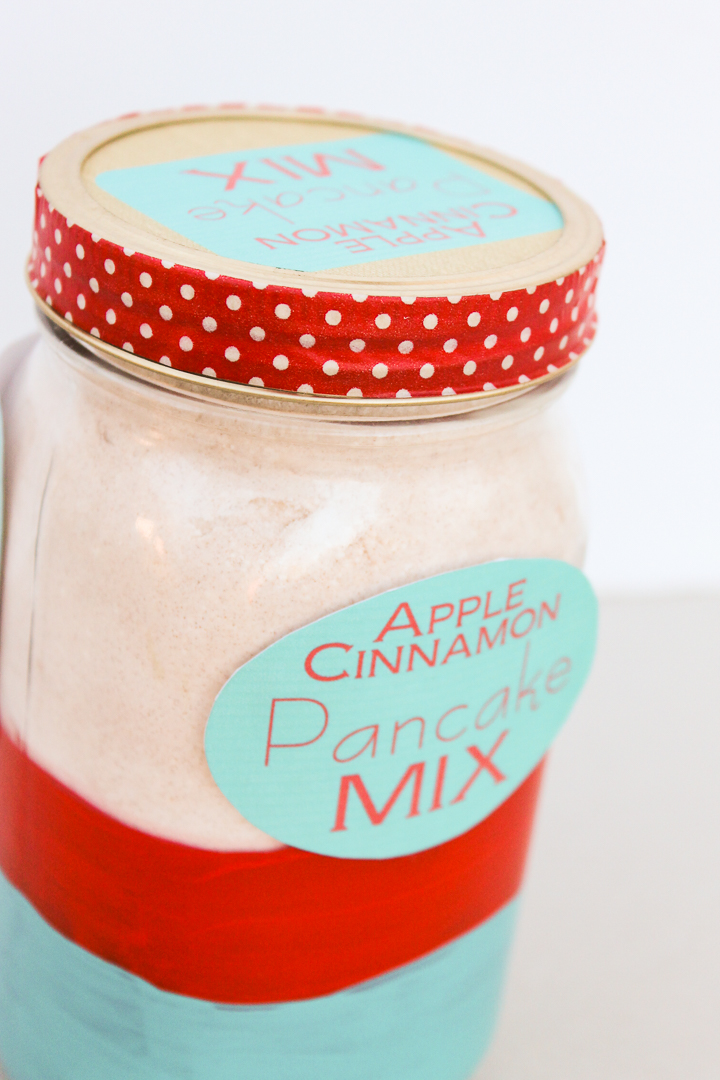 This handmade gift is super simple to make and will put a smile on your recipients face. How many people will you treat to apple cinnamon pancake mix gift in a jar?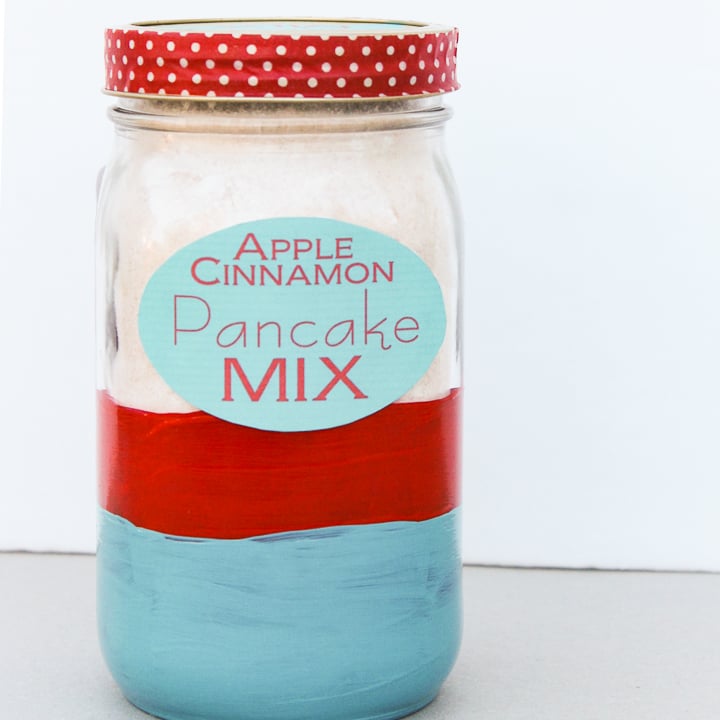 If you are looking for the perfect gift this holiday season, look no further than this apple cinnamon pancake mix in a jar.
Looking for more handmade gift ideas? Try these links as well!
Looking for easy recipe ideas?
Struggling with supper and what to make? Do you wish you had a way to make meals faster? The dump recipes system allows you to make 10 meals in just one hour or less, rescuing your dinnertime and saving you time and money.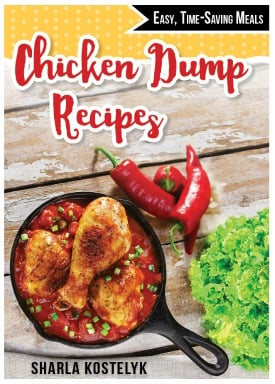 Want to try it for yourself? I have the perfect cookbook for you. Chicken Dump Recipes includes 5 plans, each with printable shopping lists and printable labels. Most of the 25 recipes included can go from the freezer to the crockpot, saving you even more time. All the recipes include gluten-free instructions as well.
What are you waiting for? Give the dump recipes system a try in your home and make meal time a bit easier!