These Milky Way cookies are out of this world. If you're a fan of Milky Way bars (and who isn't?) add this cookie recipe to your must-make list. Plus, I'll show you how to package this cookie mix in a jar, which makes it a great gift idea too!
Milky Way Cookies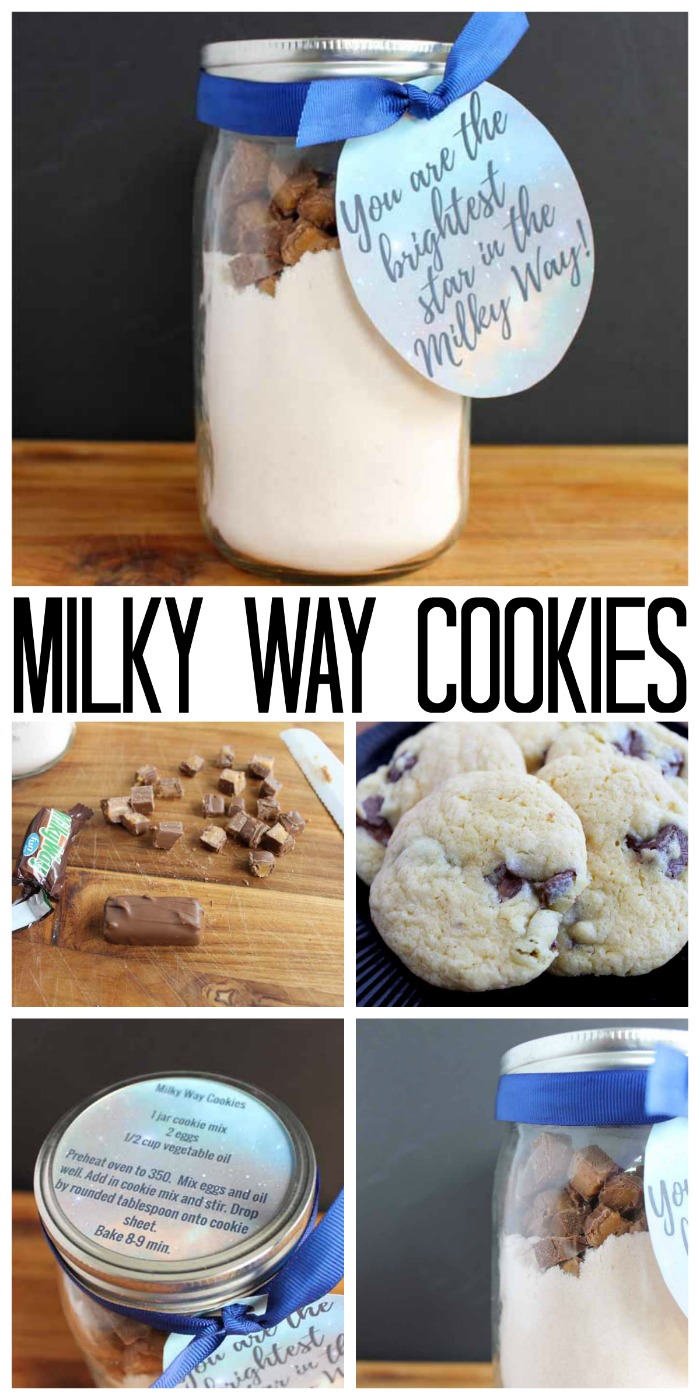 Confession time: every time Halloween rolls around I find myself grabbing a couple of Milky Ways as part of the mom candy tax. 😉 It's one of my all-time favorite candies!
If you haven't enjoyed a Milky Way bar in a while, let me refresh your memory. The outer layer of milk chocolate gives way to chocolate malt-flavored nougat and a generous ribbon of caramel. It's irresistible.
But you can never have too much of a good thing, right? So why not amp it up a bit and make Milky Way cookies? These cookies have chunks of Milky Way bars, so you are guaranteed chocolate-caramel-malty goodness one very single bite. Yum!
Cookie Mix in a Jar
You can definitely make the cookies for yourself. But if you are looking for a fun, unique edible gift, why not make this cookie mix in a jar?
It just take minutes to put this cookie mix in a jar together. This is great for holiday parties or teacher appreciation gifts. Honestly, anyone will appreciate cookie mix in a jar!
To help make this gift even better, I'm giving you a free download for the jar! That way, you don't have to fuss or worry about your handwriting. Simply throw together your mix, download and print the label, then add it and gift it away. Easy peasy!
How to Put Together the Cookies in a Jar
Let's get down to business – it's time to make some Milky Way cookies. Okay, that just sounds amazing….am I right? I made this one as a gift in a jar however you should definitely make a batch for yourself as well. This is a super simple recipe that is so delicious. Trust me….everyone needs some!
Wide mouth mason jar
Printable labels (download the file here)
Yellow cake mix (15.25 oz)
Milky Way package (3.4 oz 6 pack fun size)
Ribbon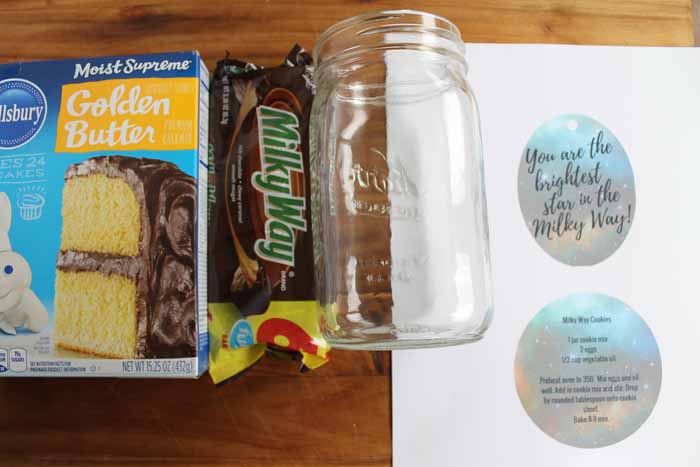 Fill the Jar
Chop your Milky Way bars into tiny bits. Feel free to snack on one while you're at it! 😉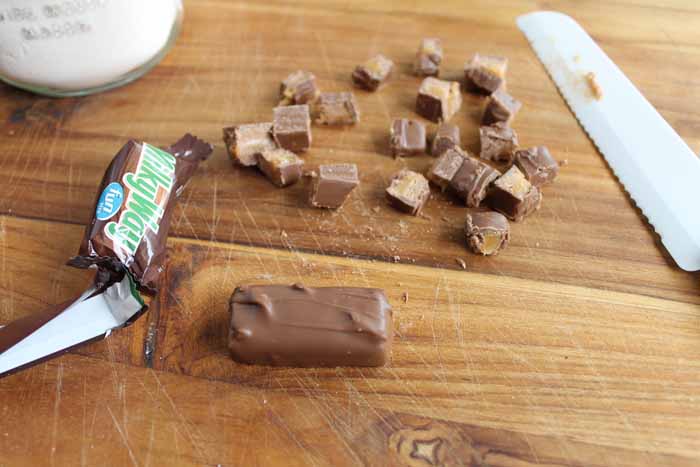 Add the cake mix to the bottom of the jar and push down well. Wipe the sides of the jar then add your Milky Way bits on top of the cake mix.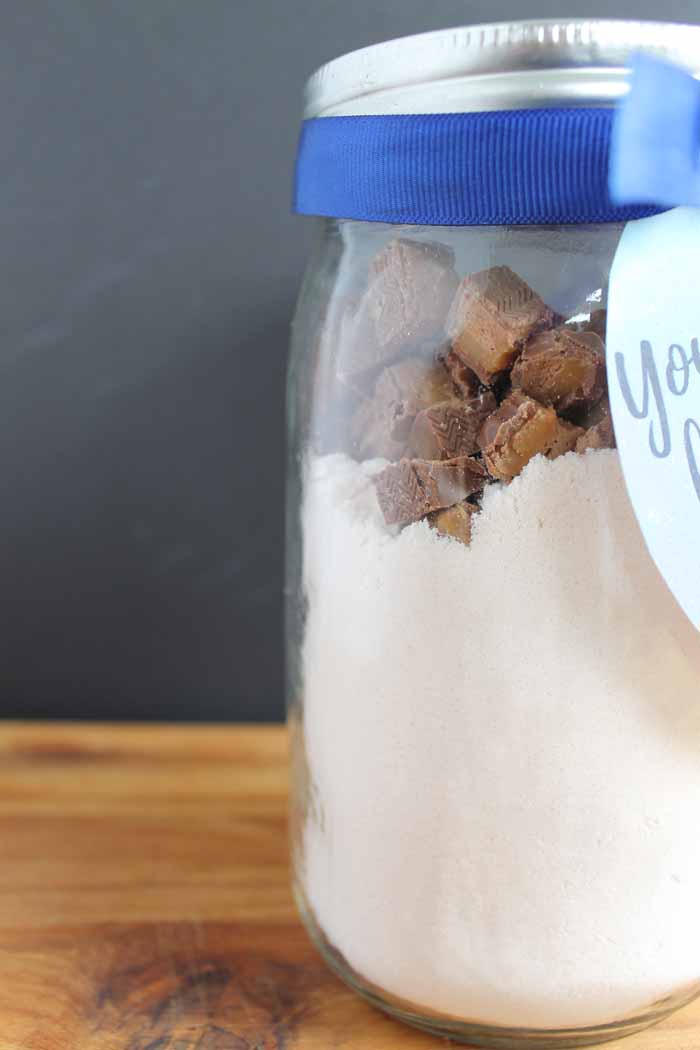 Add the Downloadable Label
Print the downloadable file here onto white card stock. Trace the jar lid onto the topper and then cut out both pieces.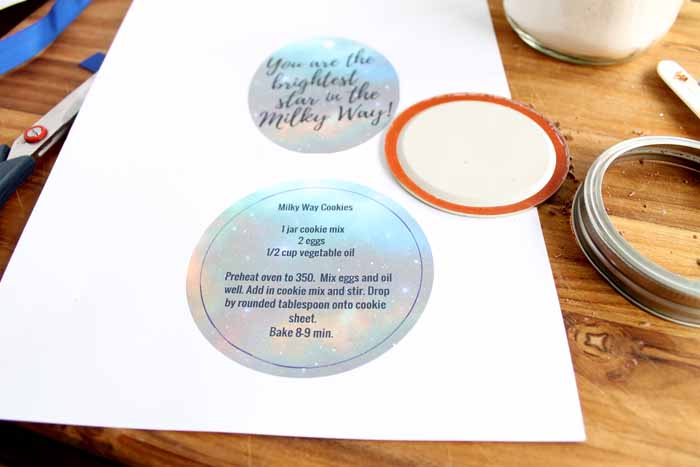 Add the jar topper between the band and lid of the jar.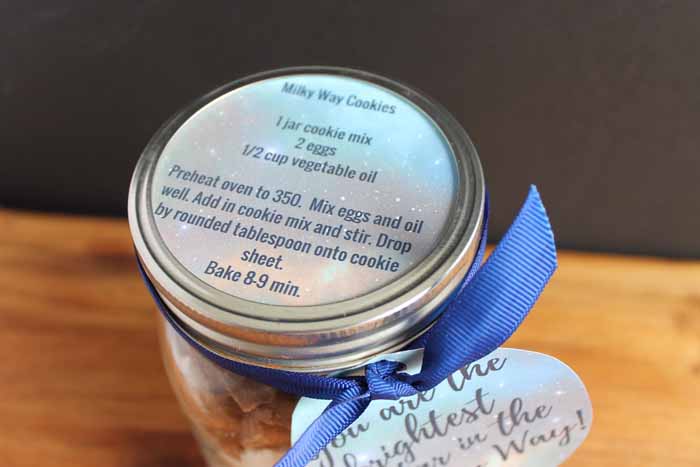 Then punch a hole in the tag and tie around the top. This one is ready to give to anyone on your gift-giving list. The recipe is on the top, however, if you want to make yourself a batch use the recipe below.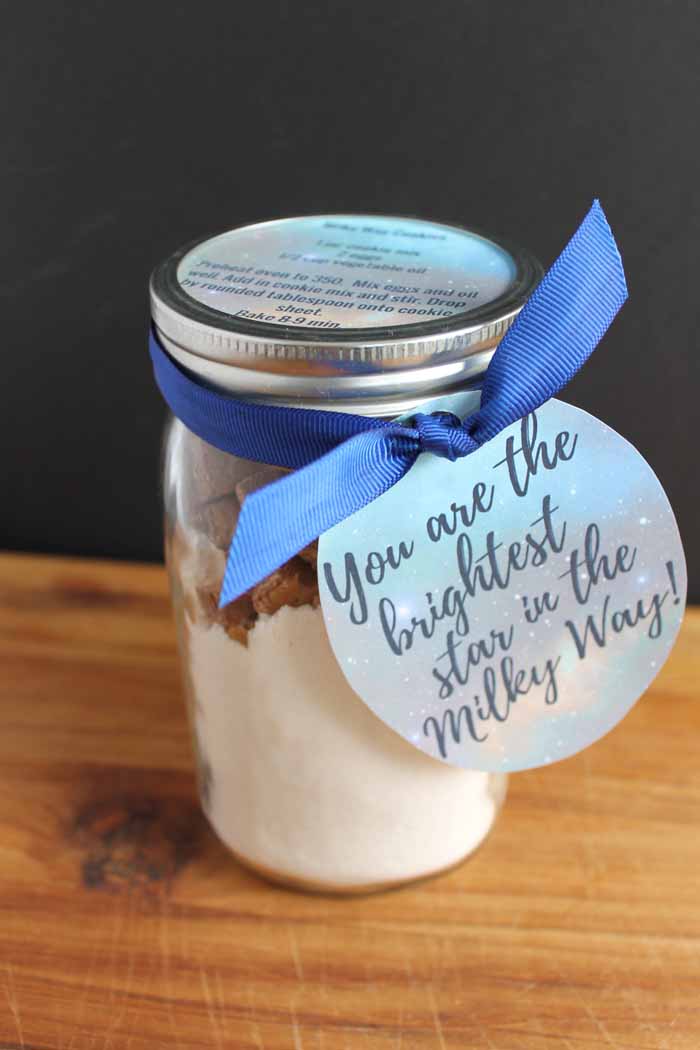 Milky Way Cookies Recipe
Making these cookies could not be any easier! Once you have the jar mix put together, these cookies can be whipped up in just minutes.
Ingredients Needed:
1 jar cookie mix
2 eggs
1/2 cup vegetable oil
Step by Step Instructions:
First, preheat oven to 350 degrees.
In a bowl, mix together the eggs and oil well. Then, add in Milky Way cookie mix and stir until batter is fully mixed.
Drop by rounded tablespoon onto cookie sheet, then bake for 8-9 min.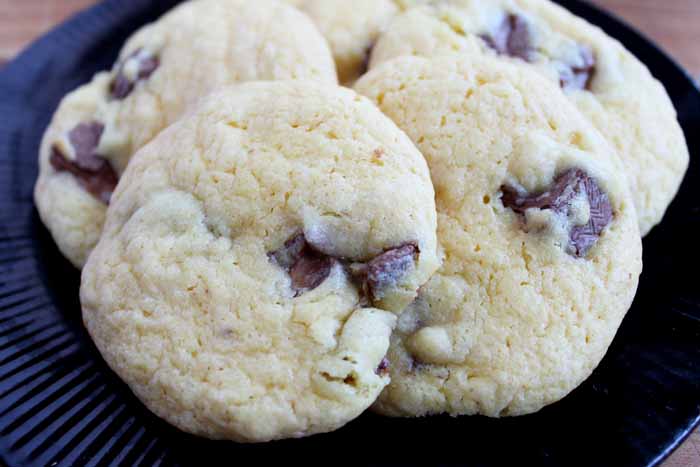 That is it! I told you it was super easy to make. How simple is this one y'all? So easy and oh so good! These cookies are super moist and pillowy. I love the fluffy texture…and, of course, all those Milky Way pieces!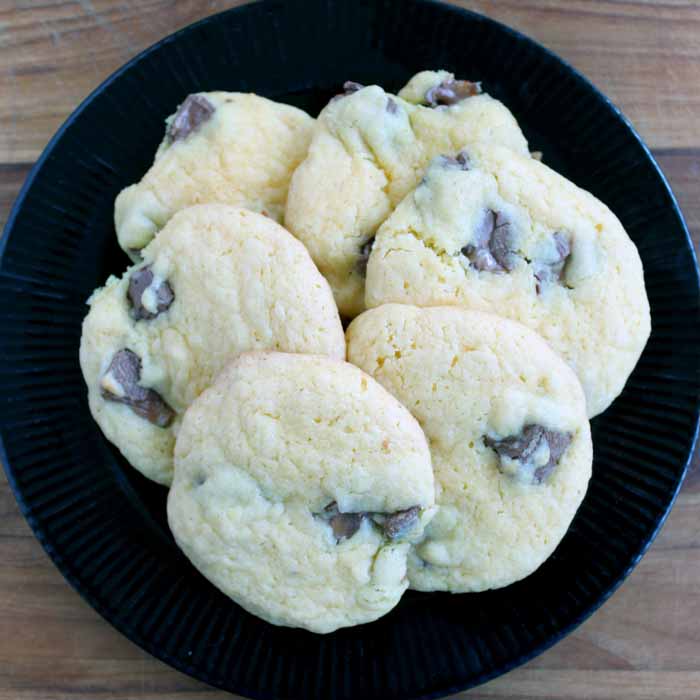 Want someone to know they are the brightest star in the Milky Way? Give this gift in a jar! It is perfect for just about anyone on your gift-giving list.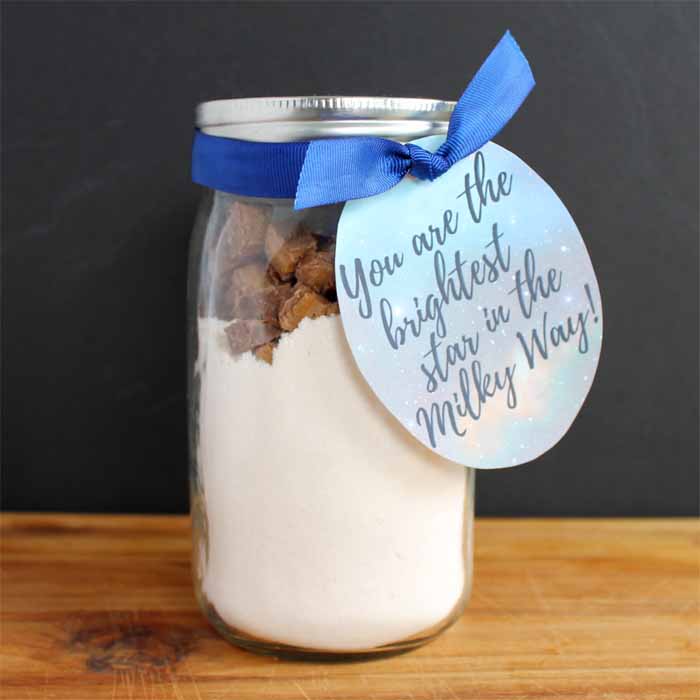 It just doesn't get any better than Milky Way cookies…you really must try them! These are sure to be the star of any gathering.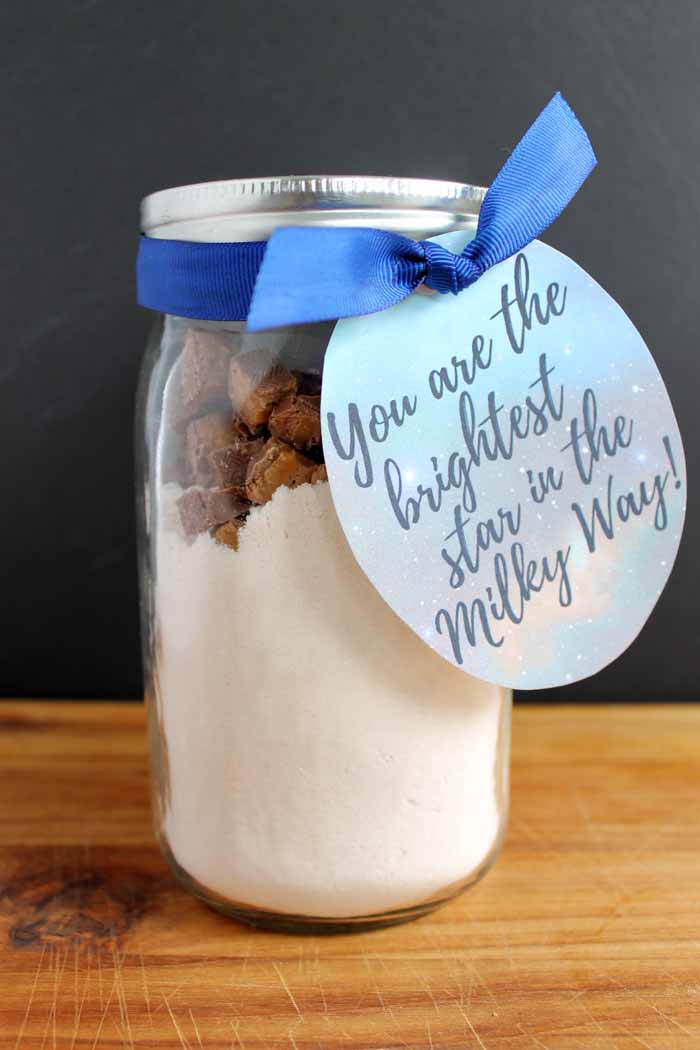 Need to print the recipe? Try the card below!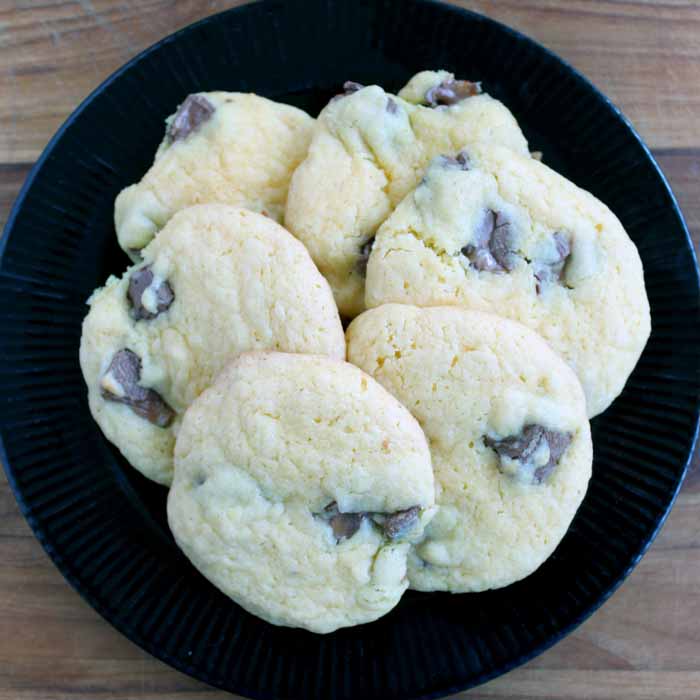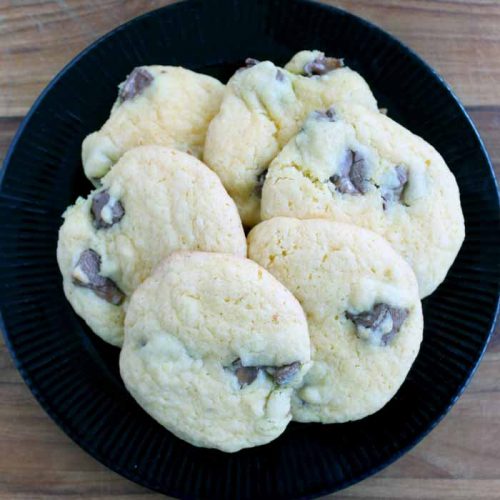 Ingredients
Yellow cake mix

15.25 oz

Milky Way package

3.4 oz 6 pack fun size

2

eggs

1/2

cup

vegetable oil
Instructions
Preheat oven to 350 degrees. Mix eggs and oil well.

Chop your Milky Way bars into tiny bits.

Add the cake mix and chopped Milky Ways to the bowl.

Stir well.

Drop by rounded tablespoon onto cookie sheet. Bake 8-9 min.
Tried this project?
tag us to show off your work!
More Ideas for Gifts in a Jar:
Looking for easy recipe ideas?
Struggling with supper and what to make? Do you wish you had a way to make meals faster? The dump recipes system allows you to make 10 meals in just one hour or less, rescuing your dinnertime and saving you time and money.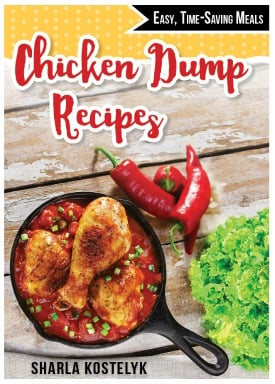 Want to try it for yourself? I have the perfect cookbook for you. Chicken Dump Recipes includes 5 plans, each with printable shopping lists and printable labels. Most of the 25 recipes included can go from the freezer to the crockpot, saving you even more time. All the recipes include gluten-free instructions as well.
What are you waiting for? Give the dump recipes system a try in your home and make meal time a bit easier!
A Year of Jar Crafts
Sign up for our email list to get a FREE book with an entire year of jar crafts! 12 months, 12 crafts, tons of fun!