We are continuing on with handmade gift week and these stenciled trivets. These are super simple to make and will be great wrapped under the tree for anyone that loves to cook. Grab some trivets and paint plus the stencil of your choice to complete this look. You can choose the stencil and paint color that will go in the kitchen of your gift recipient.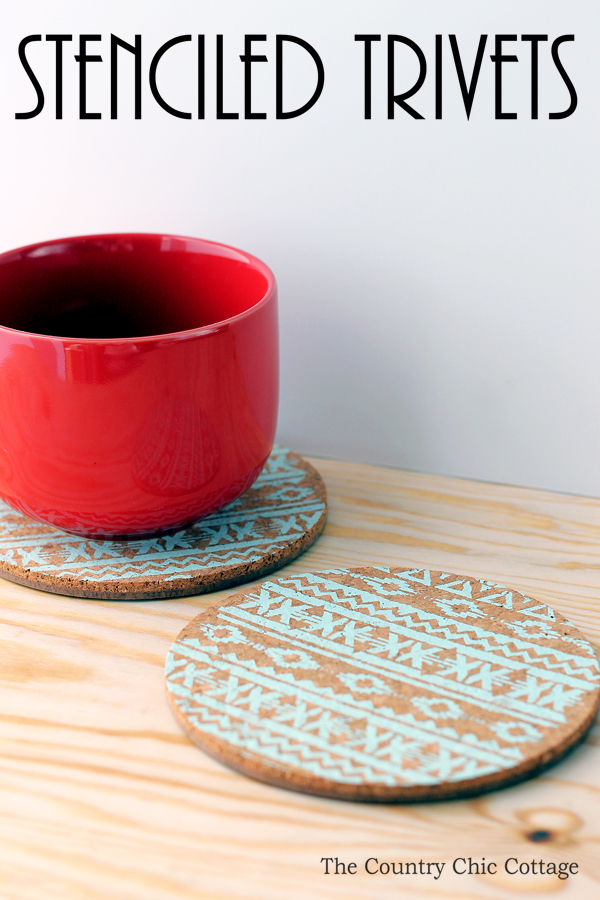 Items needed to make this handmade gift: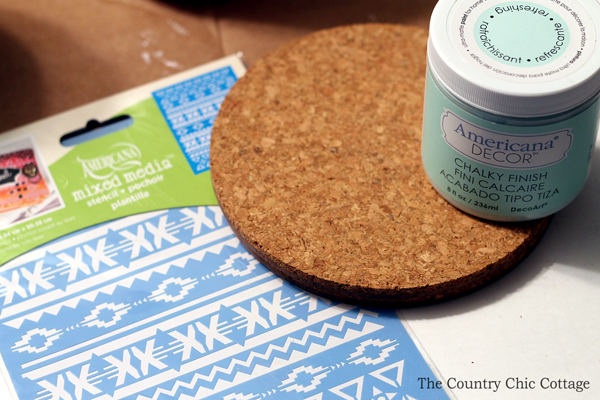 Apply stencil adhesive to the back of your chosen stencil. Press to surface of trivet. Press all areas firmly. Stencil over the top with the paint of your choice and a pouncer brush. Be sure to use as little paint as possible to minimize the chance that the paint will seep under the stencil.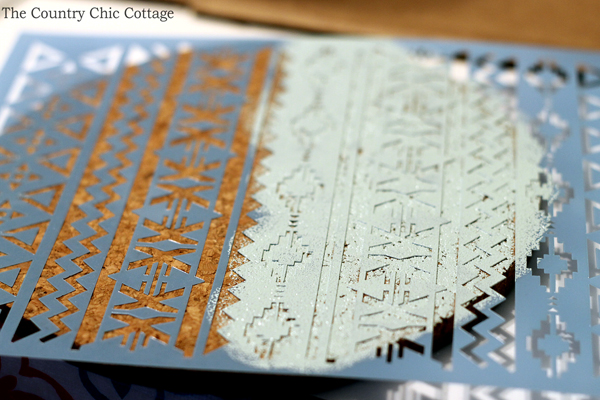 Peel away stencil as soon as you are done painting. Allow paint to dry and cure completely according to package directions. Then spray with a few coats of sealer. Allow to dry.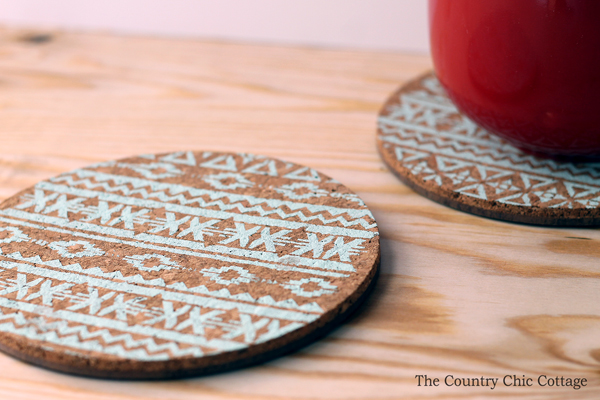 This handmade gift is ready for gift giving! Grab some paint and stencils and make these stenciled trivets for everyone on your gift giving list.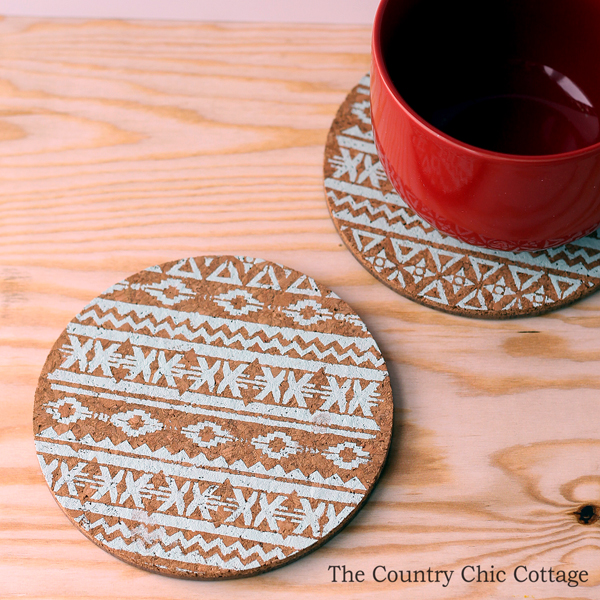 If you love the idea of giving a handmade gift, be sure that you don't miss any of our handmade gift week. Start with our spicy gift basket from day 1.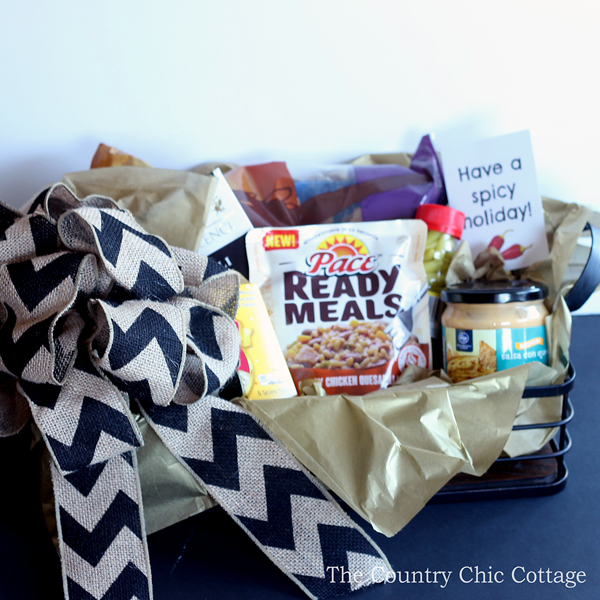 Also, check out these 6o handmade gift ideas for adults. You will definitely find ideas here for everyone on your gift giving list!