I told y'all a few weeks ago that my craft book was available for order. Hot Glue Hacks and Crafts is a book I co-authored with Carolina from 30 Minute Crafts. I wanted to do a follow-up post now that the book is shipping and in stores. Because I want to give back a little to each of you – no matter if you purchase the book or not! First of all, I have a way for you to get an autograph for your book. Second, I have a great glue gun prize pack that you will want to enter to win!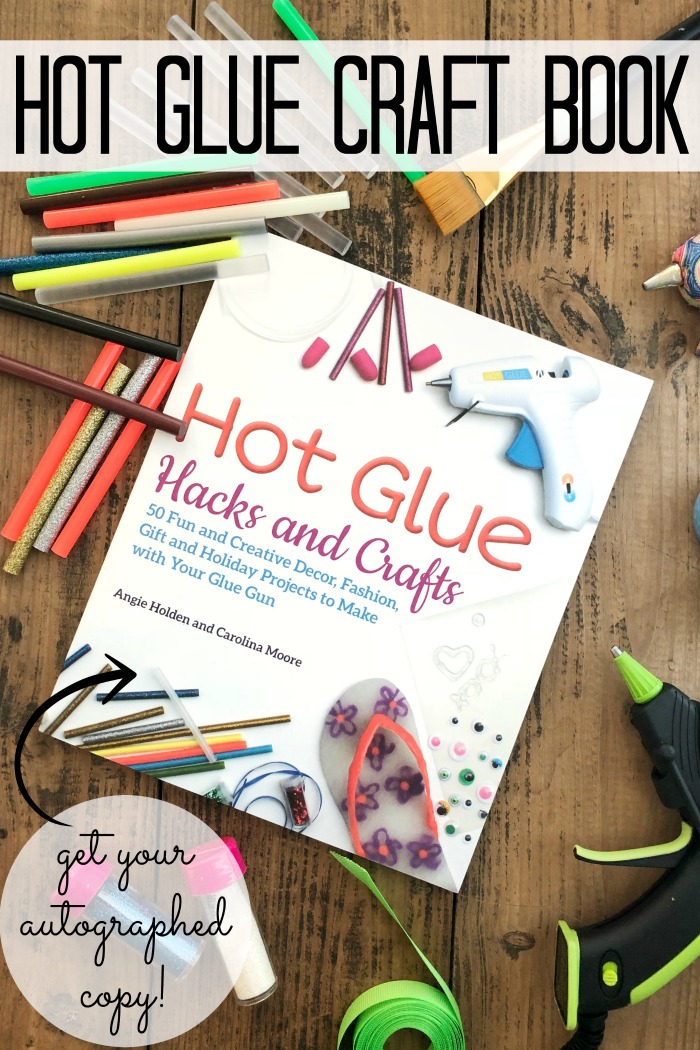 Autographed Copy
There is no way we could fully express our appreciation for all of our fabulous friends and readers for buying and sharing our book. We absolutely love this crafty community that we are a part of! We wish we could visit you all in person to autograph your books… but since that isn't possible, we made this plan instead:
As a small token of appreciation, we want to mail you an autographed book label. We'll personalize it to you, sign it, and get it mailed to you so that you can stick it in your book. All you do is share a photo of the book on whatever social media you like, fill out the form here, and we'll mail you a personalized autographed book label! We have 100 of these labels printed up and ready to go… so make sure you fill out the form ASAP!
We'll pay the postage. And we won't be adding your e-mail address to any lists. We're just asking for it just in case we have any questions about mailing your label. So, click here and get your autographed label in the mail today!
Still need to buy the book? I can help you there as well!
Click here to order your copy of our book on Amazon!
Click here to order your copy of our book on Barnes and Noble!
Want to support local bookstores? Click here to purchase on Indie Bound!
Reviews
A book's success is highly dependent on reviews on the various websites. And it is not too late for you to leave a review! If you already have the book, please consider writing up a note on what you think of it on Amazon or BarnesandNoble.com. Thank you to all those that have written one and to those that do so after this little note. We appreciate you oh so much!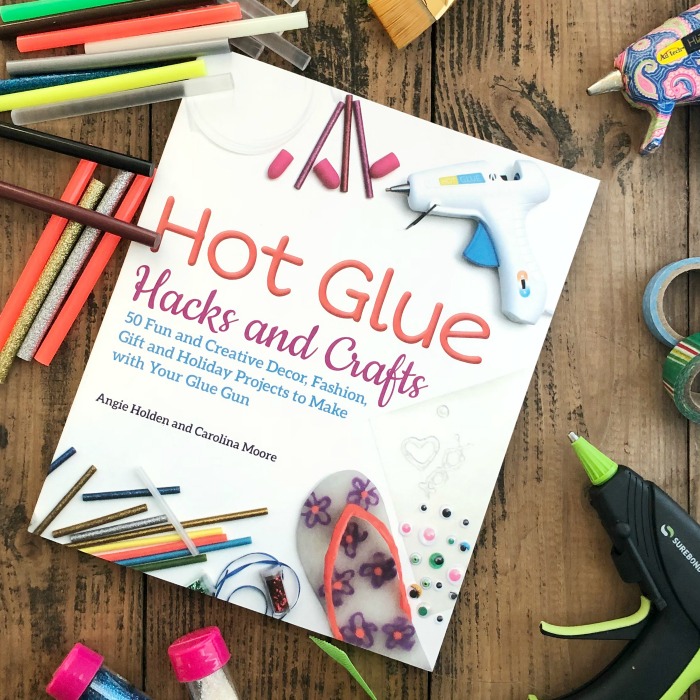 Giveaway
We also want to give you a chance to win your very own glue gun prize pack! You will get everything that is pictured below which is enough for you to get started on some of the projects in the book. And that glue gun is like the professional model so you will LOVE it!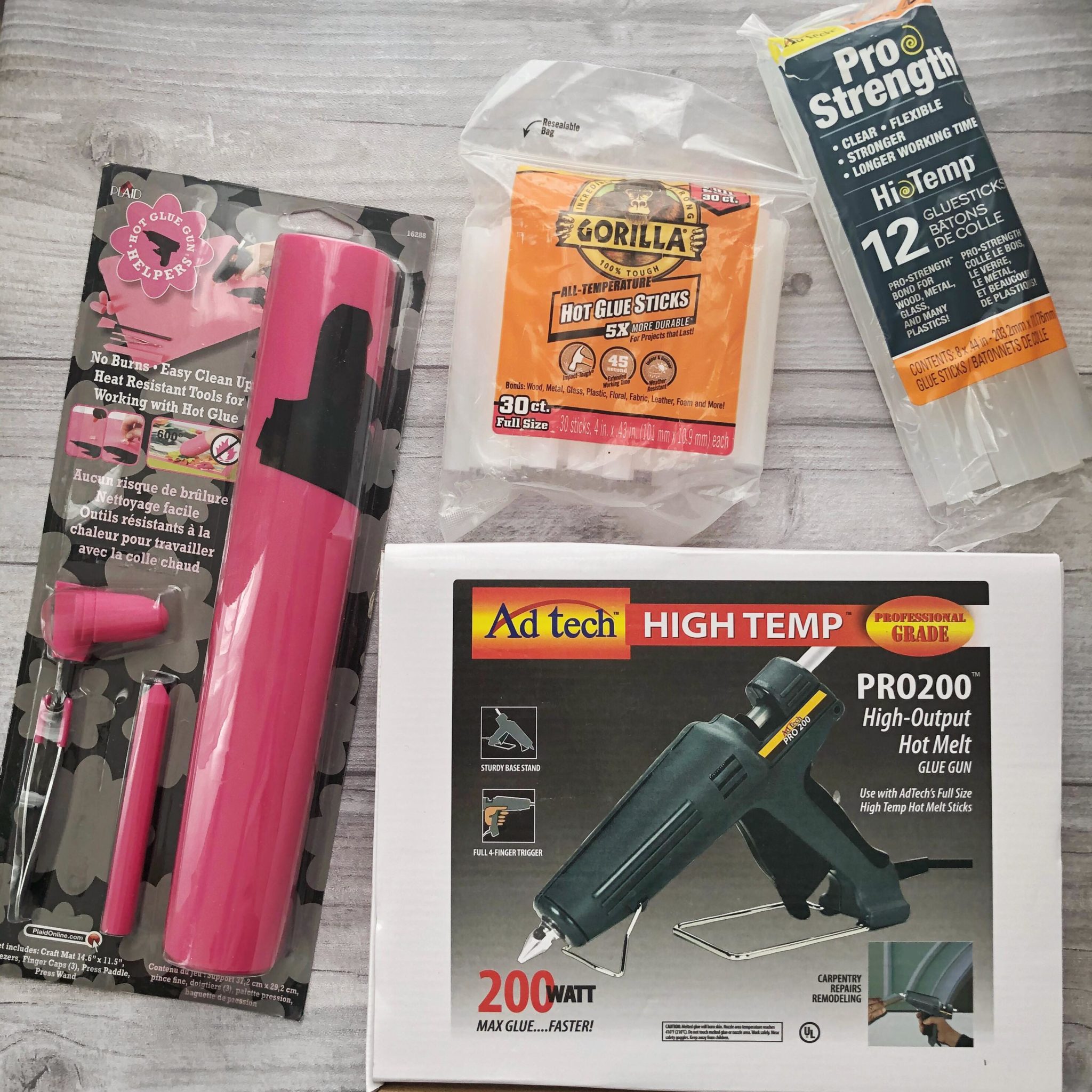 Enter to win in the widget below and good luck!
Now, if you haven't already, we would love for you to head out and pick up your own copy of Hot Glue Hacks and Crafts. We are so proud of this book!