So, I have been keeping the lid on a big secret for many months now. I wrote a book (well co-authored with an amazing friend)! It is now available for pre-order so it is time to spill the beans. Hot Glue Hacks and Crafts is here and I couldn't be prouder! Are you ready to look at your glue gun in a whole new light?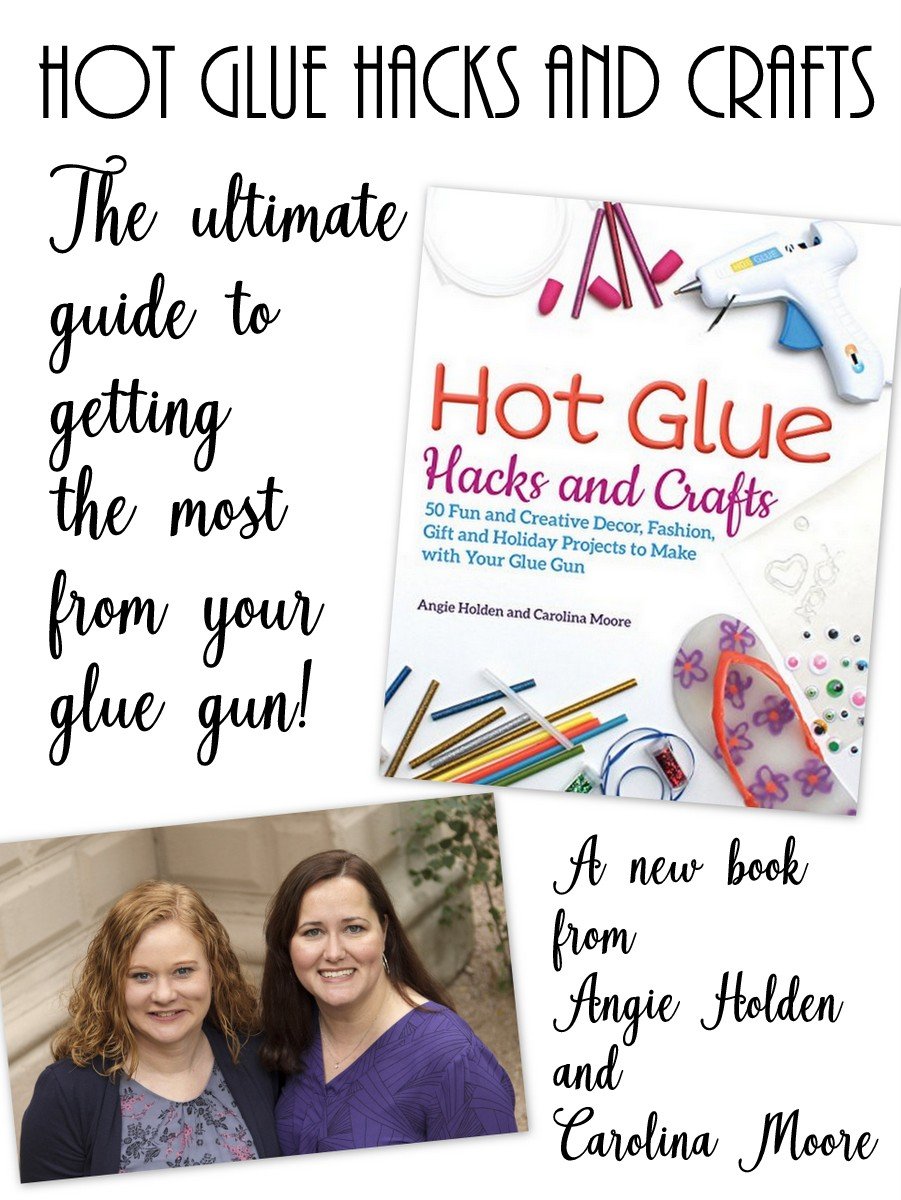 First of all, you may recognize my co-author from our bi-monthly Craft Lightning series. Carolina Moore is the fabulous blogger behind 30 Minute Crafts, Always Expect Moore, and several other sites. We met online in 2010 and have been blog besties ever since. We totally live on opposite coasts but were able to co-author a book. Technology is amazing right? I couldn't have asked for a better partner in this crazy journey.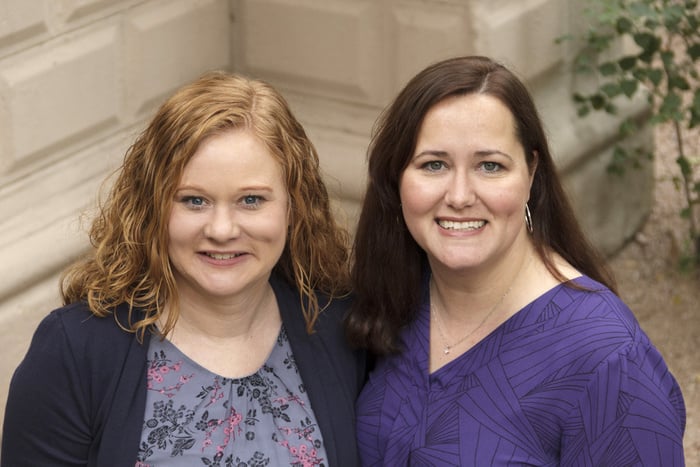 We worked for months to create 50 great projects with our hot glue guns. But we didn't want to just create projects that USE hot glue. We wanted to push our glue gun further than we ever have before. And I believe we succeeded!
You'll never look at a glue gun the same way again! From everyday uses to unbelievable hacks to "faux" creations made with hot glue, we've created the ultimate guide to stretching your glue gun to its limits.
Creating with hot glue is a go-to for most crafters because hot glue is inexpensive, easy to store, and easy to use. A quick dab of hot glue can be found in thousands of crafting projects. This book uses much more than a few dabs! We wanted to go beyond even our own preconceptions of how hot glue could be used.
Any crafter will tell you that hot glue is a nearly ideal adhesive. It's simple to use, quick to dry, and creates a strong bond on most materials. But for this book, we didn't limit hot glue to the role of an adhesive—we made it the star of the show. Using colored glue or glitter glue, painting the glue, or letting the translucent glue stand alone, the projects in this book show you how a simple glue gun and a few sticks of glue can create wonders.
As professional crafters, we have our own "hacks," our secret tips that we're now sharing with you! Do you know how to make hot glue pliable again after it has cooled? What are the best tips for hot glue crafting with kids? How can you do more with hot glue than form blobs? We answer these questions and so many more in the project hacks.
As you go through the pages of this book, we hope you not only make some of the 50-plus designs we have shared, but we hope you are inspired to create even more with hot glue! And yes if you look close at the cover below….that is a hot glue shoe!
So are you ready to dive in and use your glue gun like never before?
Click here to pre-order your copy of our book on Amazon!
Click here to pre-order your copy of our book on Barnes and Noble!
Want to support local bookstores? Click here to purchase on Indie Bound!
You will also want to stay tuned right here as I will have some sneak peeks for you over the next few months as well. Some bonus projects that didn't make the book but that you will love all the same! Push your glue gun to the limits with Hot Glue Hacks and Crafts!