Welcome to day 3 of Craft Lightning. All this week I am hosing a quick and easy craft series with 30 Minute Crafts. If you have missed any of the fun you can check out the round ups from day 1 and day 2. Plus if you want a chance to be featured you can link up your own 15 minute craft (excluding dry time) in our linky party.
Today's craft is super fun and so easy to make. I even made a video of the process just to show you that it is in fact quick and easy to do. You can carve stamps from an eraser in a flash. Grab a pack of those big white erasers from the Dollar Tree and get started today. There is no limit to what you can create.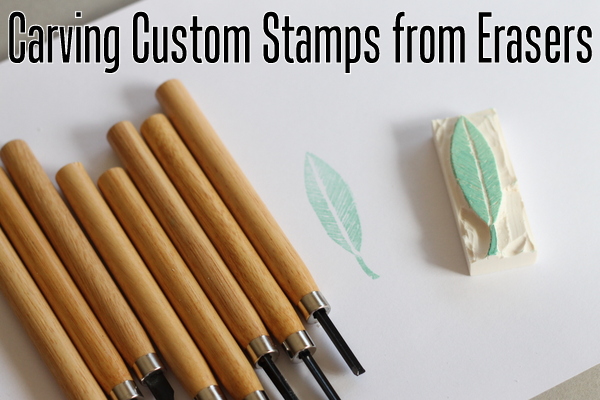 Supplies needed to make your own custom stamps (my supplies were provided by Consumer Crafts but all opinions and projects are my own):
The process is so super simple. But after some trial and error I found it was much simpler to explain on a video. You can watch me make the feather stamp pictured above in less than 8 minutes! That is right you can watch the entire process of making a stamp in the video below. So yes this is a Craft Lightning project and I have a video to prove it.
So now that you have made a custom stamp, what can you do with it? I made a few projects with the stamps that I made. I started with a "V" shaped stamp and a
recipe box
.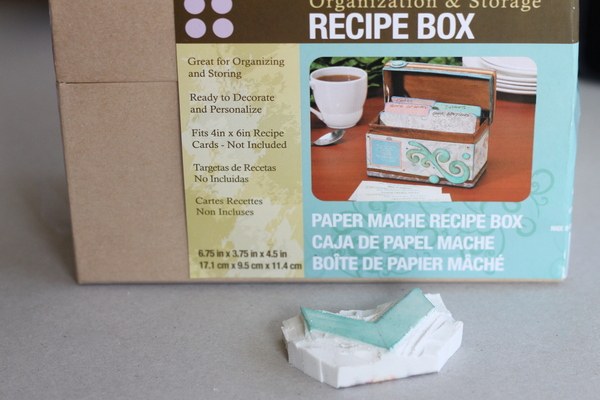 I made a herringbone type pattern around the sides of the box to give my kitchen a little flair.
Next I had to use that feather stamp that I made in the video. I grabbed a pack of
cork trivets
for this project.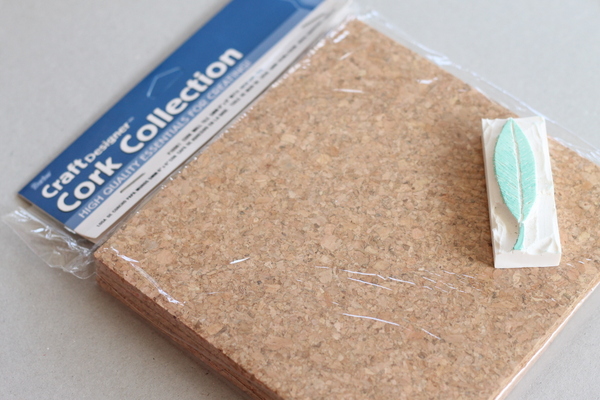 I also used some tiles from the home improvement store. I added non-slip feet
to the bottom of both tiles.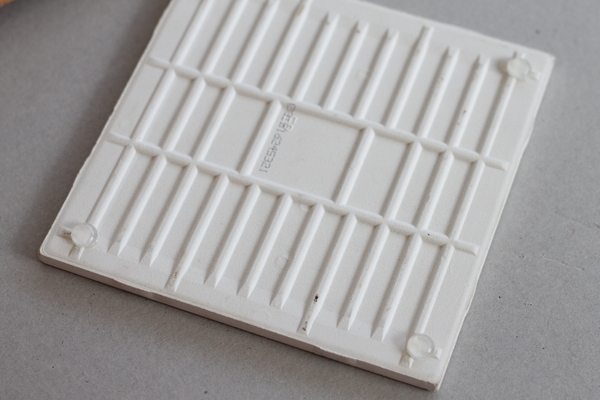 I then stamped the cork and added that to the top of both tiles. These are the best trivets ever!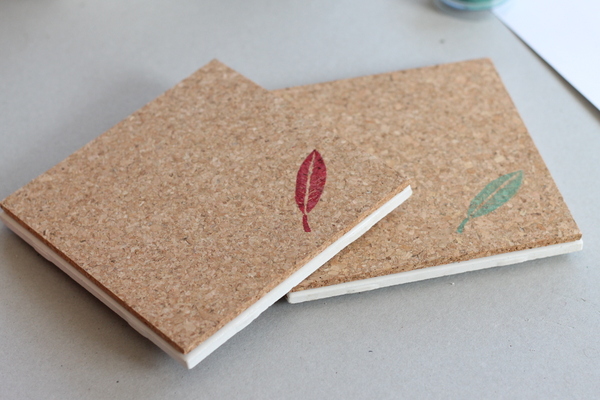 What type of stamp will you make with this technique? You are limited only by your imagination. Grab a pack of erasers and get carving…all in 15 minutes or less.
Be sure to stick around here as we are only half way done with our Craft Lightning week. There is plenty more fun yet to come!