This post and photos may contain Amazon or other affiliate links. If you purchase something through any link, I may receive a small commission at no extra charge to you. Any supplies used may be given to me free of charge, however, all projects and opinions are my own.
Links below may be affiliate links which means that you will not pay anymore, however, a portion of your purchase will go to support this site. Products below may have been given to me free of charge but all projects and opinions are my own!
I am working with The Home Depot to choose some planters and create a container garden. I have been researching the options when it comes to planters. I thought I would give y'all the benefit of my research and compile it all in one place. Here is my guide to choosing the right planter.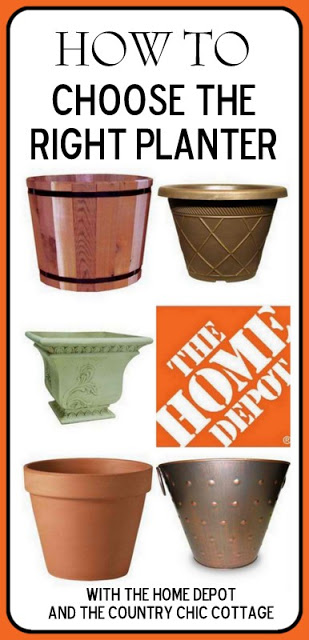 I began my research on The Home Depot Garden Club and then went to a few other internet articles. First be sure to determine what you are going to plant and where your planters are going to be located. That is key in the rest of your research. For me, I am going to be revamping my container herb garden. For the past few years it has basically looked the same and well it has seen better times. The bench actually fell apart y'all. So it is time to start over and make it look awesome.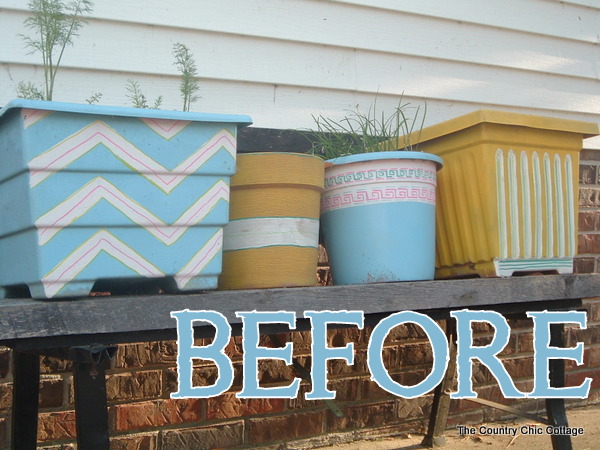 I am off to
Home Depot
in a few days to make my final project preparations. The factors I will be considering when picking up my new planters are:
1) Material — I feel the material that the planter is made of is the most important decision. I am going to list some materials below along with the pros and cons.
So from my material descriptions above you might guess that I have narrowed down my options to plastic, fiberglass, terra cotta, and wood. Each for different reasons but at least I am making an informed decision. I feel like I need to head to The Home Depot and actually look, touch, and pick up the planters to make my final decision.
2) Size is the next factor after I narrowed down my materials. What are you going to be adding to your container? Make sure you know the fully matured size of your plant. Allow enough room for the plant, soil, and roots. I will be adding multiple herbs to one pot so I need to keep that in mind when buying my planters. Look up your plants on
The Home Depot Garden Club
to see if there are recommendations about watering, soil, planters, how large the plant will get, etc. The Home Depot suggests a rule of thumb of showing twice as much plant as pot. Also think about the fact that the larger your planter is the harder it will be to move once full. Maybe you don't want to move it now but will you in the winter? However, smaller pots will dry out faster and hold less water. I have a rough idea as to how large I would like my planters to be after looking at the herbs I would like to grow. Hopefully what is in my minds eye will match the containers at The Home Depot.
3) Watering is a huge consideration for me. My brown thumb mostly comes from being overly busy and not watering properly. There are some great
self-watering pots
available now and you can be sure I will check out all of those options at The Home Depot. Also if you choose a pot like terra cotta or drill holes in your ceramic pots be sure to grab a saucer to help hold water under your container. I will also add that you need to think about where you are going to put your container. Think about the surface under the container and what it is going to be subjected to. Are you adding containers to a wood deck? Not adding saucers or lifting up your containers could cause rot. I am actually adding these containers to our freshly pored concrete deck out back. You can be sure I will be cautious to try to avoid any stains.
4) Color and design are also considerations when choosing your options. However don't let that completely affect your decision. As part of this series, I will also show you how to customize your planters. So choose based on the other factors and get a container shape you love. Then leave it to me to show you some super simple ways to alter the color and add some fun design if you wish. I will be making this herb
container garden
a pop of color for my backyard and you get to follow me every step of the way. We have been talking mainly about containers that rest on the ground, table, or porch but there are so many other options to consider. Maybe you are in the market for window boxes this year? The same design considerations apply to those as far as materials, size, etc. I am also in the market for some hanging baskets if you can't tell from the picture below. I might even try a
hanging herb garden
. My post on
how to choose the right plants for your landscape
had this super pitiful picture included. I will be looking at my options when it comes to replacing those moss lined hanging baskets as well. Those have also seen better days (that seems to be a theme around here).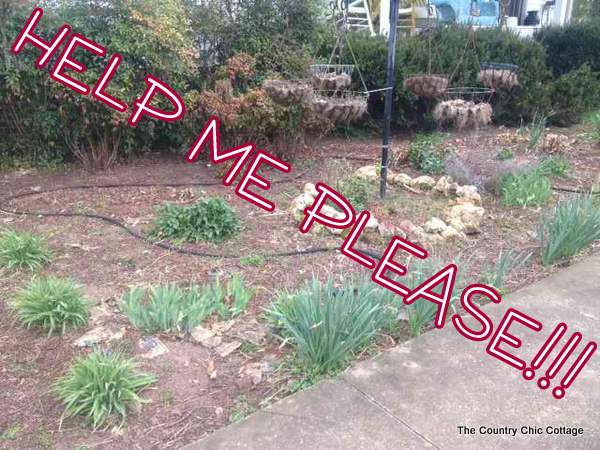 5) Price is always a factor in any decision. We all have a budget. So while I have listed this factor last we all know it is primary in your quest to find the perfect planter. So don't head out to The Home Depot without
heading to the garden club first and printing your coupons
. Never leave home without your coupons y'all. So where will I be this weekend? The Home Depot and then my backyard. At the end of last summer, we
left my backyard looking like it does in the picture
below. It has been a long road and a huge DIY project but we are getting closer to after pictures y'all. Stay tuned!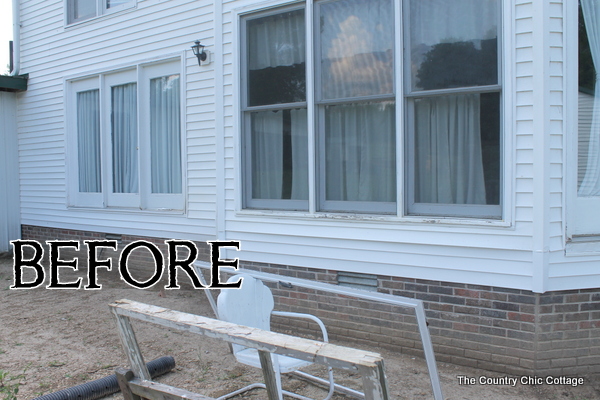 Shop online at
Homedepot.com
below for some of the container options available at The Home Depot. This will really help you narrow down your choices before heading to the store.