I am taking a little break from the Beach Bash to do a mini series on transforming your outdoor space with spray paint! The entire series is brought to you on behalf of Krylon Dual Paint. The Beach Bash will continue tonight so stay tuned! For now, are you ready to spray paint an outdoor chevron rug?? Let's get started!! Painted rugs have been all over blog land. And when I thought of transforming my outdoor space a rug was definitely in the plans! The chevron pattern is something I had not used so I decided to do a little something with it as well. But I had to give it that farmhouse flair!!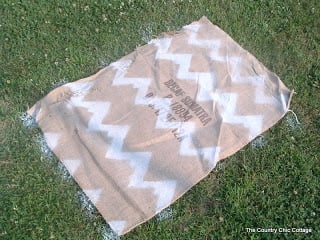 In this case, the farmhouse flair is a coffee sack!! Yes my rug is an old coffee sack! Perfect for your outdoor space! Give YOUR outdoor space a touch of whimsy, rustic goodness with a coffee sack!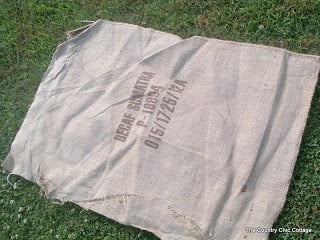 So how did I get that chevron pattern?? I had this egg box that already had those little diamond holes. I just extended the sides of those diamonds til the lines joined.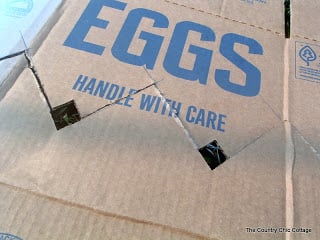 Once I did that over the entire box I pulled the two pieces apart…instant chevron!!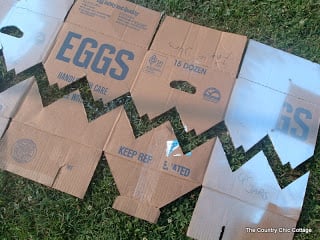 All that was left was to tape the two pieces of my stencil together. I also taped off any other holes in the box that I did not need.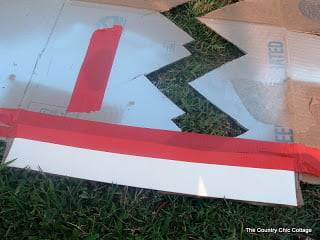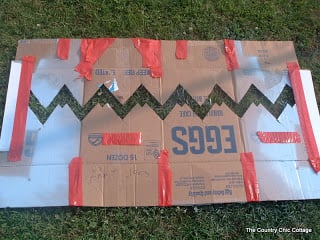 Just place your rug under your stencil…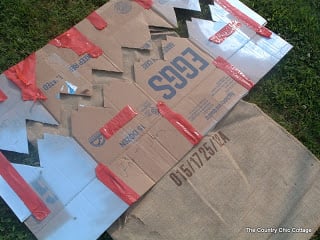 And lightly spray paint. Move the stencil down to the next chevron stripe and spray paint again. Repeat until the entire rug is complete.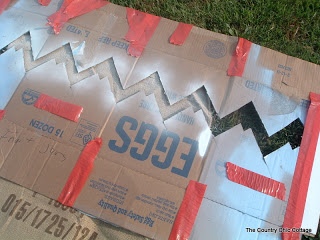 I would not call these spray painted chevron stripes perfect. But I would call them super easy!!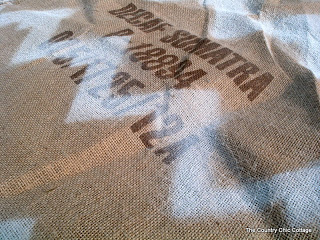 And I fell in love with the combo once it was complete!!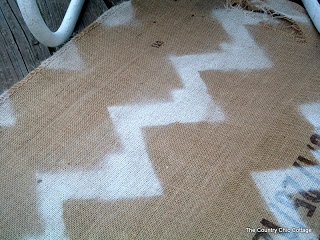 Stay tuned as all day I will be blogging about spray paint and outdoor spaces!! Krylon was kind enough to send me some new spray paint to try out! It is primer and paint all in one can! This is one project where I did not need the primer but I will get to some other primer related projects later today! Remember, I am transforming an outdoor space using only spray paint!! Stay tuned for all the fun! It was way to much info for one post!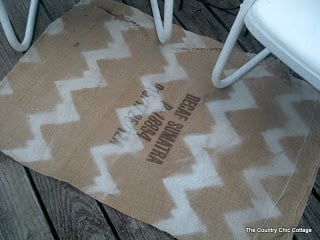 Krylon sent me the new
Dual Paint
to try out. Check out their latest promotion, The
Dual Duel
, where Krylon is looking to find The Ultimate Restorer. To win this title, enter your spray paint restoration project and encourage friends and family to vote for your project as their favorite for their chance to win too.

Krylon provided the paint but the projects and opinions are all mine! I will give you the entire low down later today on my opinion of the paint.
~Thanks for stopping by!~