This post and photos may contain Amazon or other affiliate links. If you purchase something through any link, I may receive a small commission at no extra charge to you. Any supplies used may be given to me free of charge, however, all projects and opinions are my own.
We are all on a budget. But sometimes you need some extra large high impact art for your home. I have the solution to getting huge wall art on a budget. You are going to love this project. You can customize the letters, the paint color, and the stencils to whatever will match your home decor. This one is super easy to create and will leave you with some high impact art that costs you very little. This tutorial was originally posted over at Consumer Crafts where I am compensated for my participation in their design team.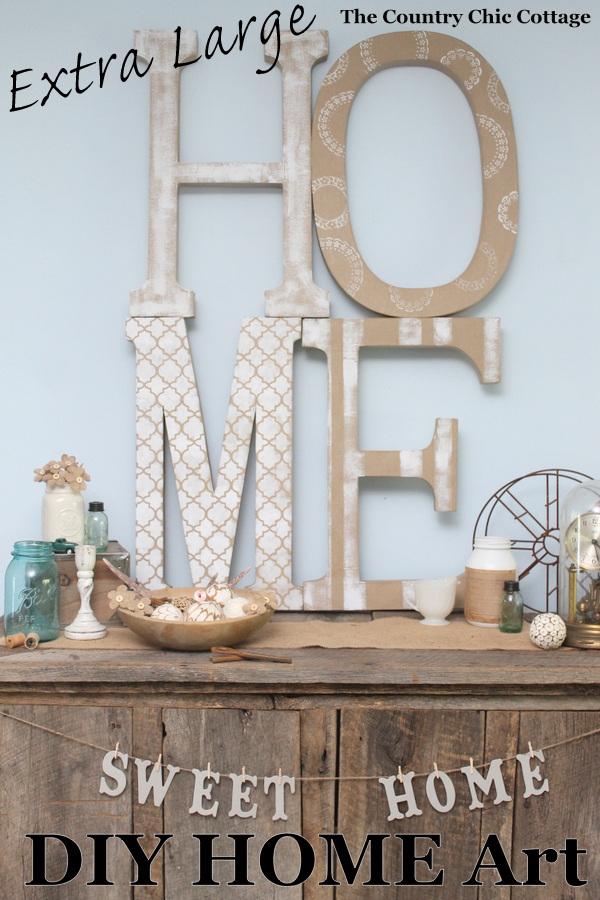 Wall art on a budget supplies: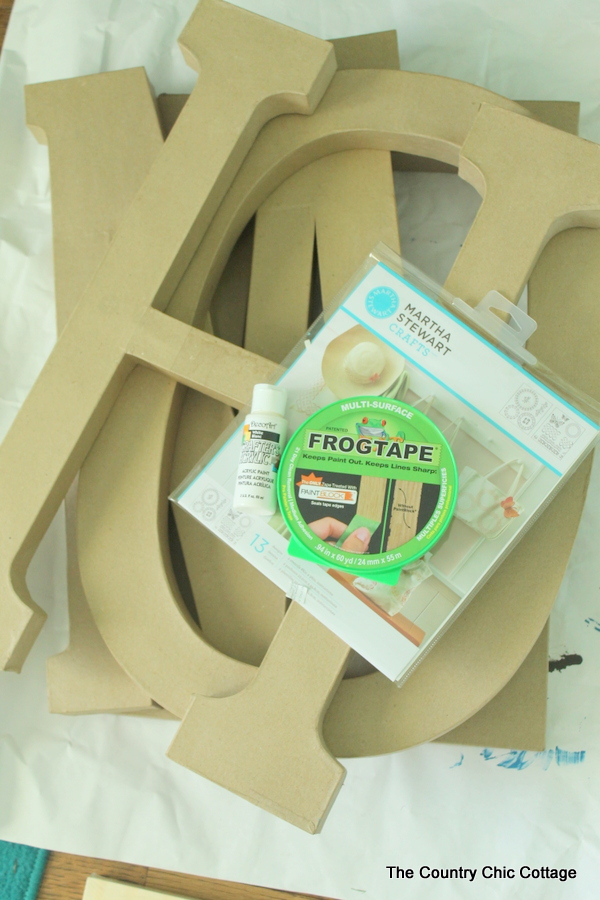 I painted each of my four letters with a different technique. You can vary the paint colors and techniques to suit your taste and home decor style. I painted my letters on the floor with a drop cloth underneath because they are so large. I started with the "H" and gave it a rustic white wash finish. Use a paint brush and craft paint to get this look. Apply VERY LITTLE paint to the brush and paint rapidly over the surface. You will be left with a very rustic and white washed look.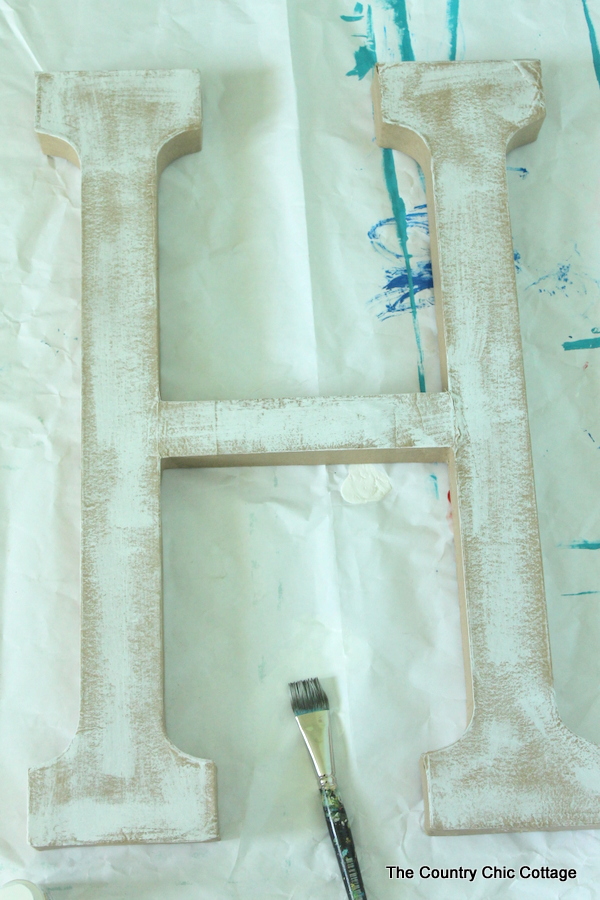 Next is the "O" where I used the eyelet lace stencil. I used a variety of the stencils placed randomly around the letter. Use a stencil brush and pounce straight down for the best results.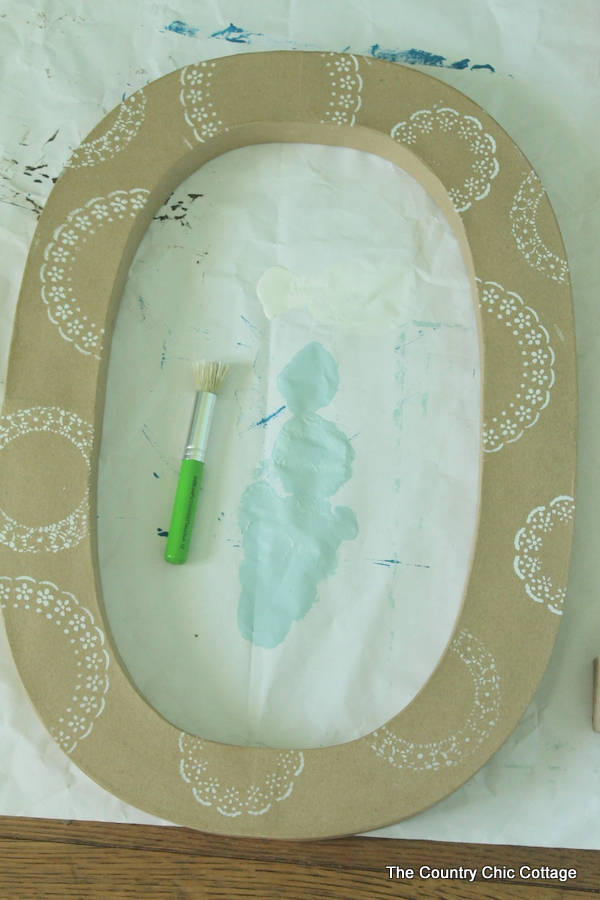 For a different stenciled look, I used the Moroccan tile on the "M" and continued the pattern over the entire front of the letter. I used a fairly dry brush so the stenciling is imperfect and rustic. Again use a stencil brush and come straight down from the top for the best results. Reposition your stencil as needed but be sure to line it up with the previous marks.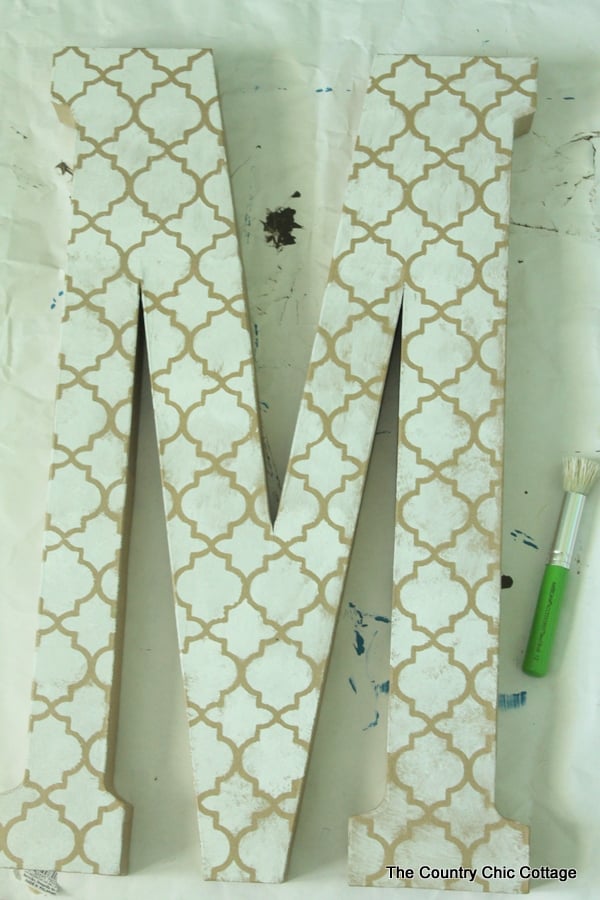 To finish off our painting, grab your painter's tape and make random size stripes on the "E". Again using a paint brush, craft paint, and a VERY dry brush rapidly run over the stripes to get a rustic feel. Remove the painter's tape as soon as you are finished painting.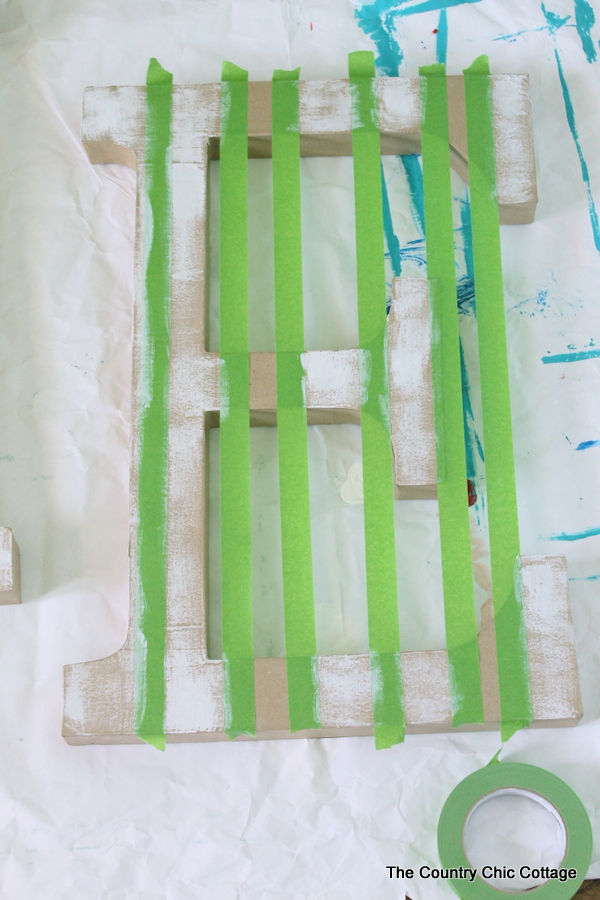 Allow the paint to dry completely before continuing. To secure the letters together, lay them out on the floor in the order and orientation you desire. Then use hot glue to secure at all of the points where the letters are touching one another.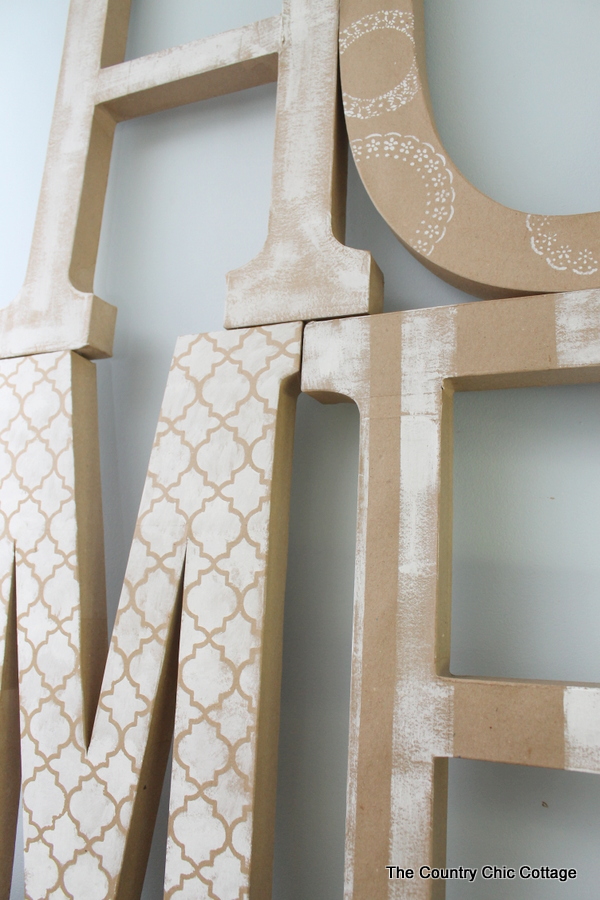 Your wall art on a budget is ready for display. If you need to hang it on the wall, command strips are an awesome solution. But just how large is this high impact art project? Check out the picture below with the painted mason jar in the foreground. That should give you some scale when I say this art will make a HUGE impact in your home. And all for on the cheap!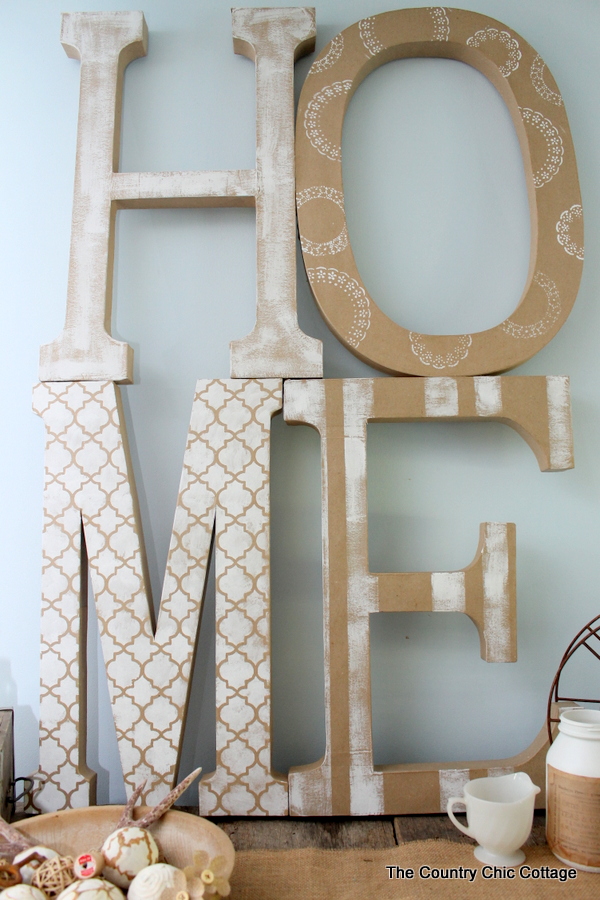 You can add the "sweet home" banner below your art if you wish using the chipboard letters. Otherwise just lean or hang this art in your home for a budget friendly home decor solution. Don't like the word "HOME"? Try "LOVE" or "HI" or "EAT" instead! The possibilities are endless! Make your own huge wall art on a budget in the style of your choice and enjoy the changes in your home.