I am kicking off summer in jars week with some fun jar decorations for summer. This is a quick and easy craft that would look great in the center of your table for a 4th of July party or even on your mantel for the entire summer season. You will want to be sure to scroll to the bottom of this post and see the other summer jar crafts from our blog partners for this series. This one was previously posted on Crafts Unleashed where I am a paid blog contributor.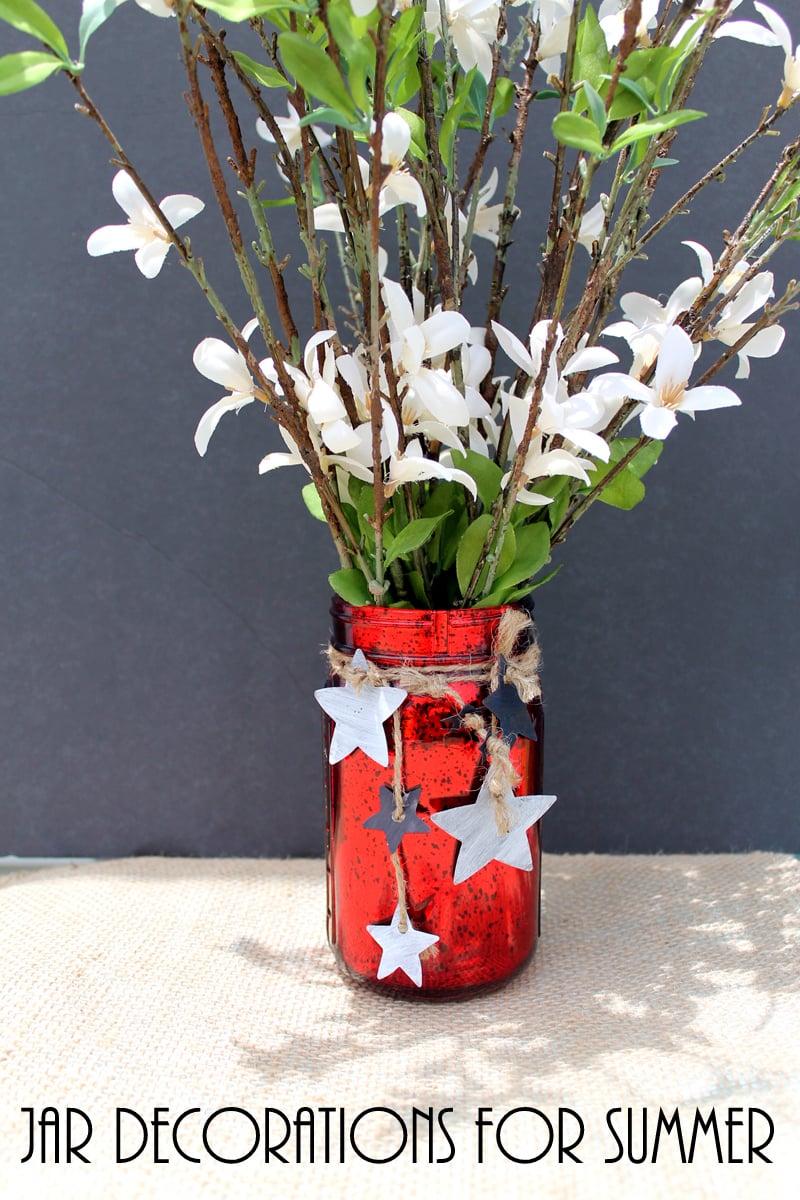 Supplies needed to make jar decorations:
Some links below may be affiliate links which means that you do not pay anymore.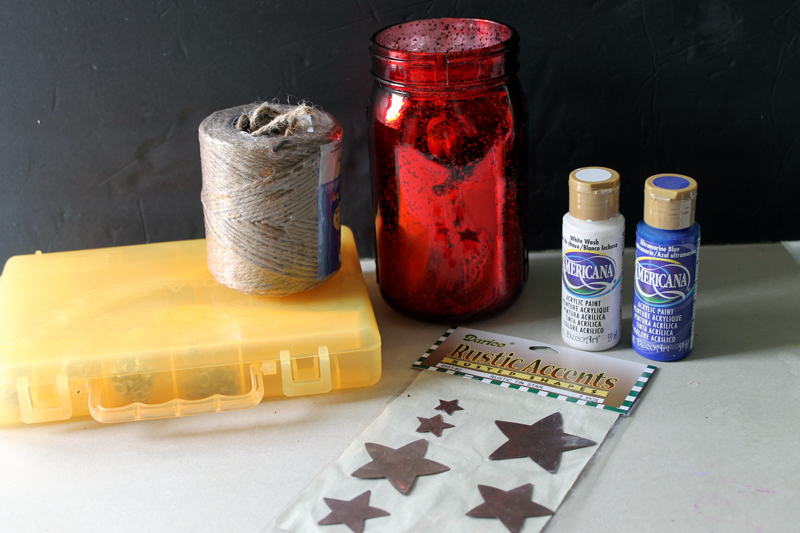 I actually made a really quick video to show you just how to make this craft idea. Just watch below!
Can't watch the video or need more details? Just follow our instructions below.
Paint both sides of the stars with craft paint. Half should be white while half should be blue. Paint one side, allow to dry, then paint the other side. Allow to dry completely before continuing.
Punch a hole in each star with a metal hole punch.
Use twine to add them to the jar in random locations.
That is it! You have jar decorations for your summer decorating!
Want more ideas for those red mason jars? See another project here.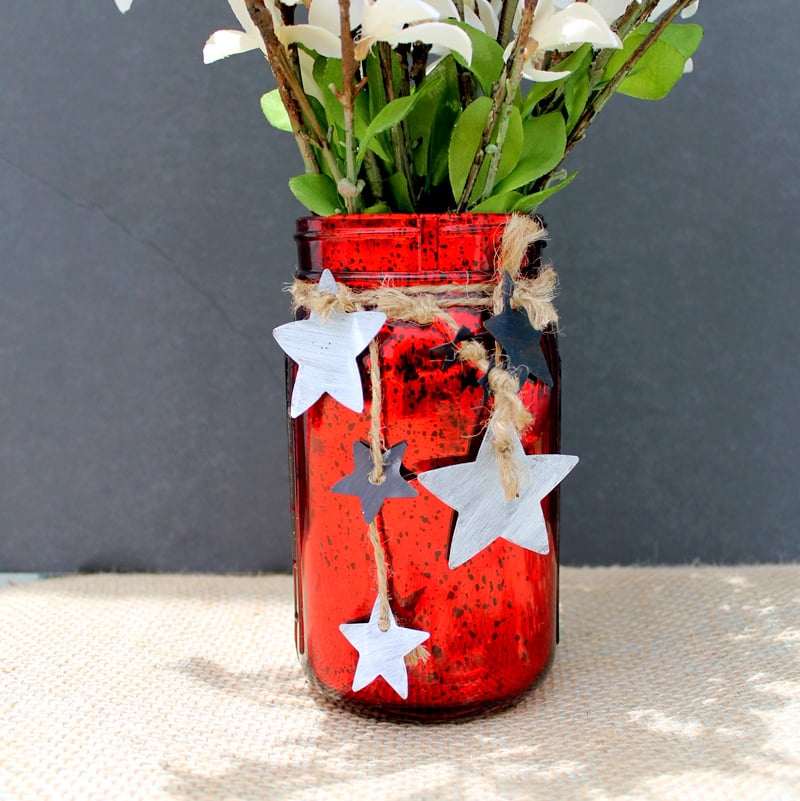 Now are you looking for even more great summer mason jar ideas? We have those for you as well. I am joining up with four other bloggers all week this week for some summer fun. See their posts for today below and stay tuned to see all of the ideas this week!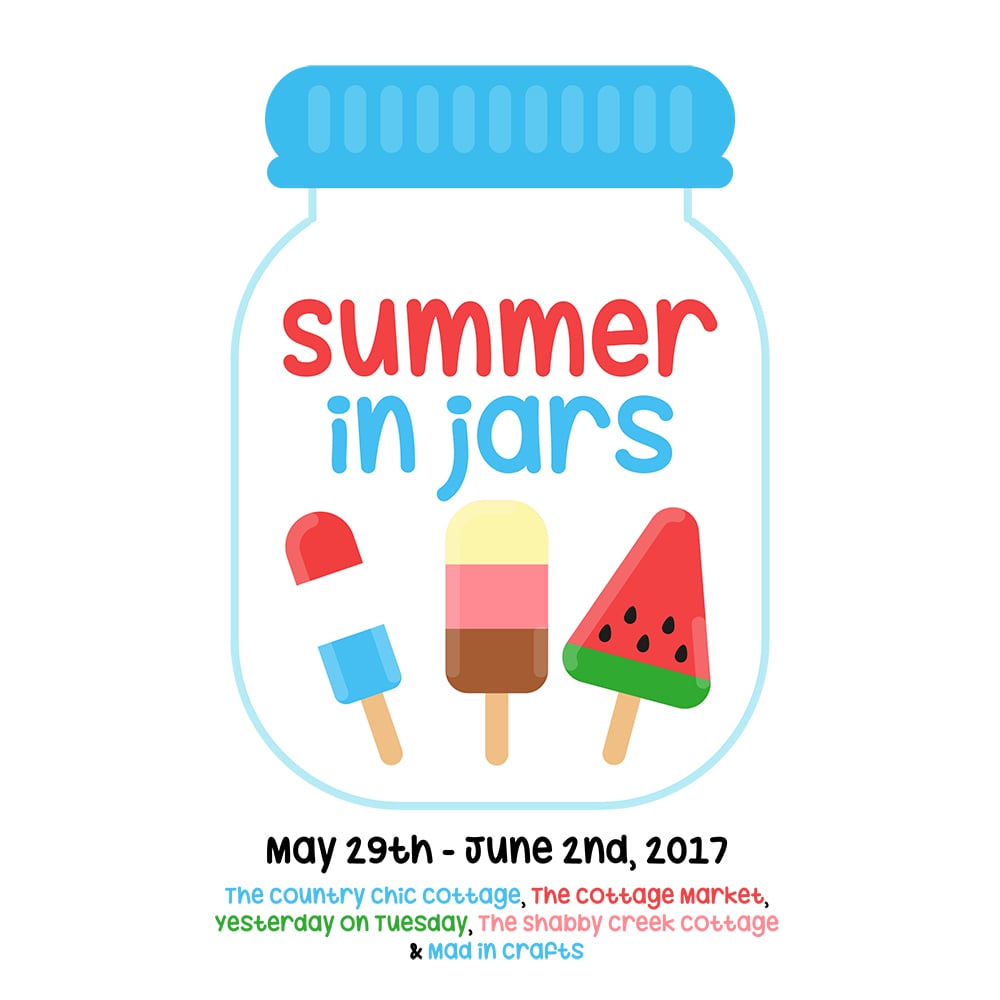 Just in case you are curious, I have also created a quiz so you can find out what type of mason jar you are! This is just for fun but might give you some great ideas for jars to use in your own crafts. Take the quiz below!
A Year of Jar Crafts
Sign up for our email list to get a FREE book with an entire year of jar crafts! 12 months, 12 crafts, tons of fun!