Yesterday I showed you my foam flag made with Smoothfoam. Today I am working with more of the Smoothfoam that I was sent to test for Craft Test Dummies. This time I am going to show you a great kids craft for Father's Day. Let the kids help make these medals for dad that he can proudly wear on his big day.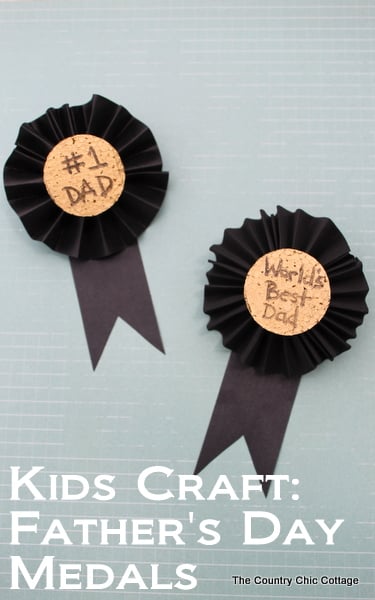 You will need:
round Smoothfoam stick (you could also use wooden round shapes available from the craft store)
Styro Cutter (if using Smoothfoam) (NOTE: this cutter was sent to me to review at Craft Test Dummies as well. That review will be up in a few weeks.)
black ribbon
pin for back
hot glue
metallic paint (Decoart provided me with their Dazzling Metallic in Glorious Gold which is perfect for these medals.)
black paint pen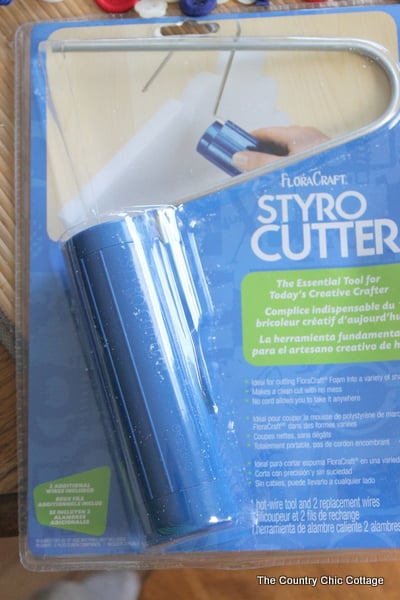 I used my Styro Cutter to trim the Smoothfoam into rounds. As I stated above, you could substitute wooden round shapes from the craft store in the place of these. Just look for 1 1/2″ round shapes. If you are going to use the Smoothfoam, please be aware that the Styro Cutter is the only thing I found that makes a smooth enough cut to use for a project like this. I serrated knife will not make a cut smooth enough.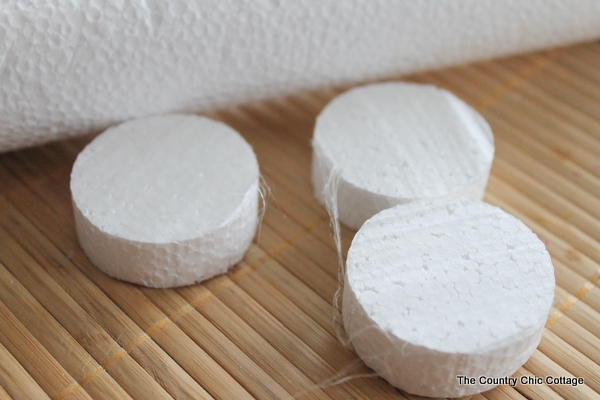 Here comes the fun part. Turn the kids loose on your circles. Let them paint them metallic gold and just make a mess. After the circles are dry, they can then use the black
paint pen
to write whatever message they want for Dad right on the circle. Then the adult can grab some black satin ribbon and a pin. My ribbon is 1 3/8 inches wide.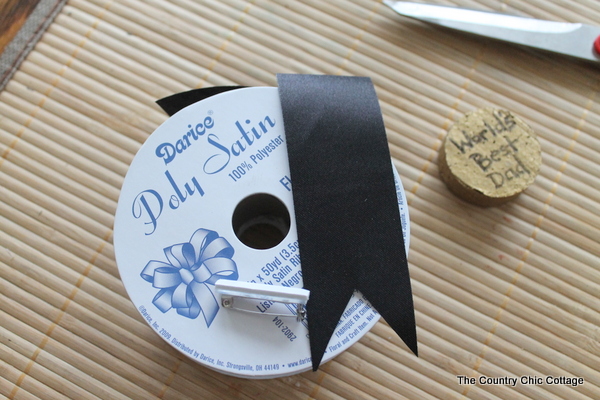 As shown above, I cut one piece about 4 inches long and added the triangle like tail. I then started folding another piece of ribbon over and over again like an accordion. Once my stack looked like the picture below I trimmed my ribbon.
Then squeeze on a good amount of hot glue and hold just a few seconds. Begin fanning out your accordion while keeping the glue together as the center.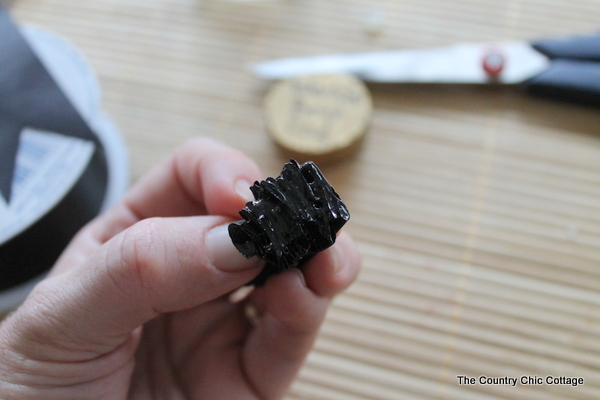 You will be left with the shape below. Add extra hot glue to the center of your shape to hold.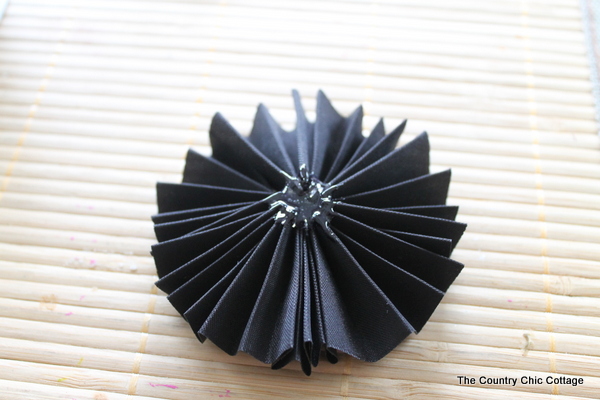 Then add your gold medal on top with more hot glue.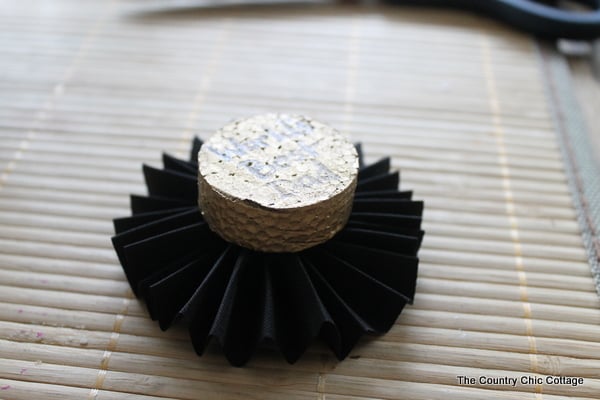 To the back, glue in place your 4 inch piece of ribbon and your pin.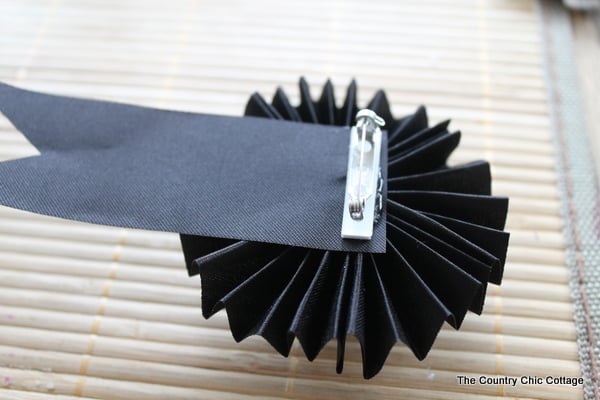 As soon as your glue dries, Dad is ready to wear his medal! You could attach these to a gift bag for Father's Day or let this be the gift.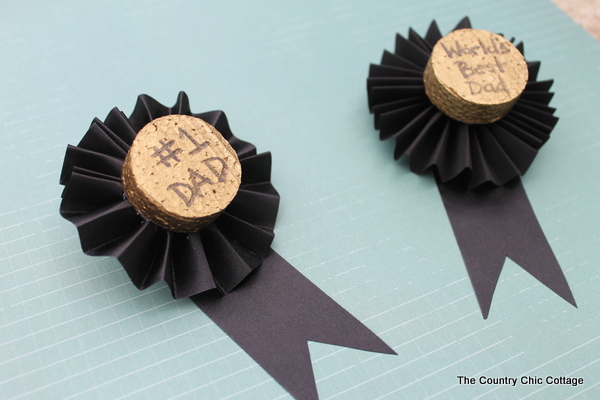 Dad will be proudly sporting these medals on Father's Day and maybe even after that as well. Be sure to take lots of pictures! I hope you enjoy this great kids craft for Father's Day and will make your own medals for Dad.