From shiny brass to fabulous! Plus a fabric covered shade to go with it!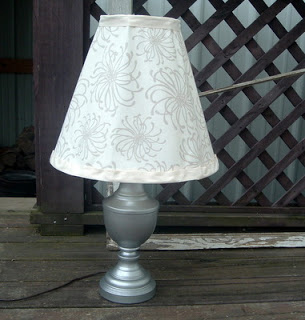 I have had this lamp for many, many years and the shade was in the attic. Say bye, bye brass and nasty shade…
First I lightly sanded the lamp, then masked, and primed with a grey primer.
I then found this gorgeous hammered silver spray paint from Krylon.
Yes "hammered" and silver!! I was going for a mirrored type finish and thought this would be perfect.
So after a couple of light coats….gorgeous…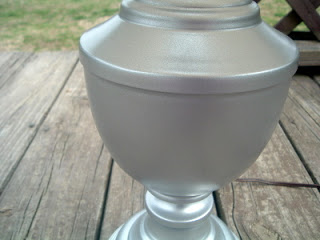 I was absolutely in love with my new finish! Did not even miss the brass for a minute.
Now for the shade. I had this fabric for a while now and did know what I was going to do with it. But I looove it. Seemed like the perfect excuse to use it!
I cut all that old fabric off the shade. And used the wire frame to cut the fabric. Just roll the shade to get an outline.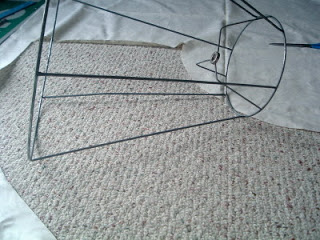 I then used the trusty hot glue gun to adhere the fabric to the wire frame. Then trimmed it with this white cotton trim….again with the hot glue.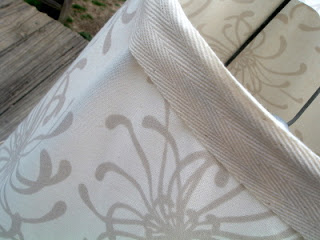 The seam I just turned the fabric and the trim under slightly to make a finished edge.