My daughter had the idea for this last chance to run wedding sign. If you have been around here lately, you know that we just had her wedding a few weeks ago. At first I was unsure of the sign and how that would work in a wedding. However, the idea grew on me and we ended up using the idea with my youngest son. He also carried the rings and you can see the ring bearer box at the bottom of this post as well. If you are planning a wedding ceremony, make this last chance to run wedding sign. Your guests will love this light hearted addition to the wedding!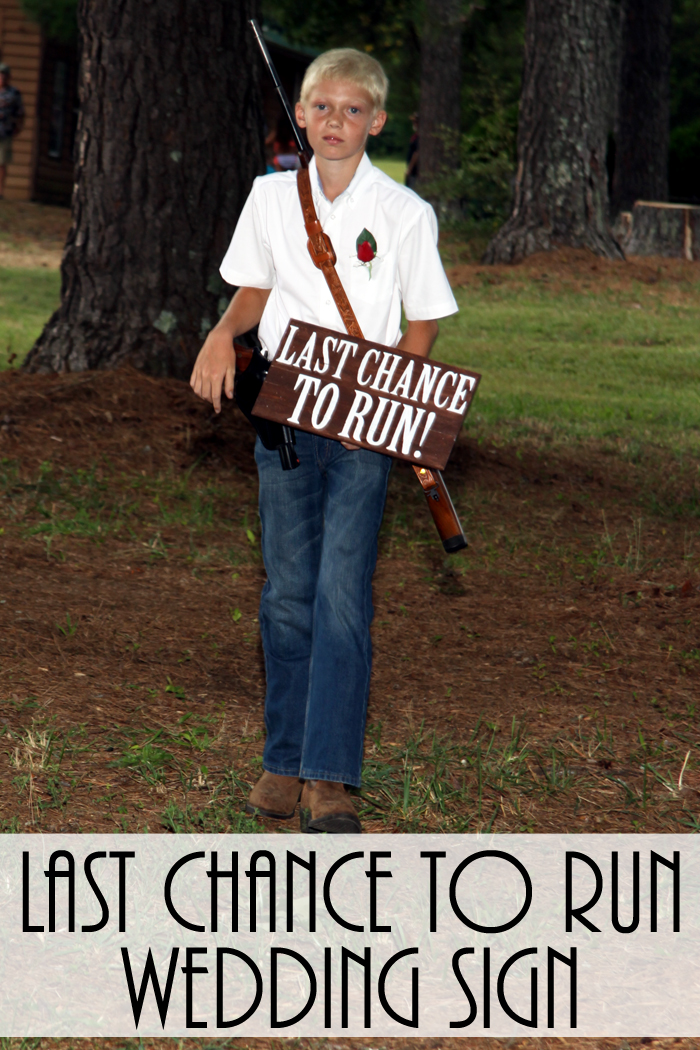 Supplies needed to make your own last chance to run wedding sign:
Some links may be affiliate link which means you will not pay anymore.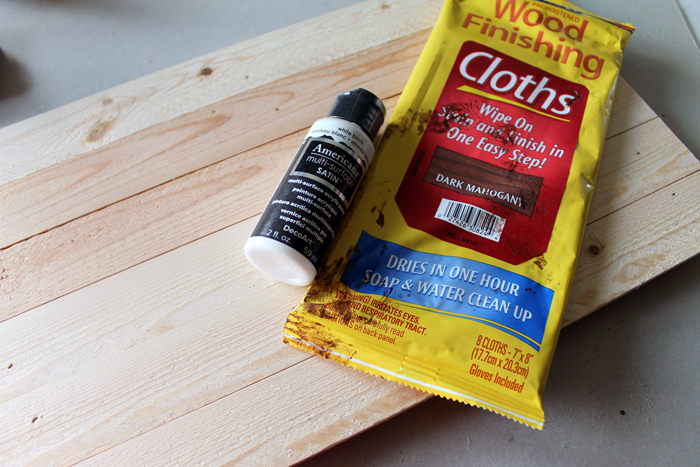 I started by staining the entire wood sign a dark mahogany with the cloths. These are absolutely my favorite way to stain. Just put on gloves, wipe the stain cloth all over your wood, and wipe away any excess. Allow to dry completely before continuing.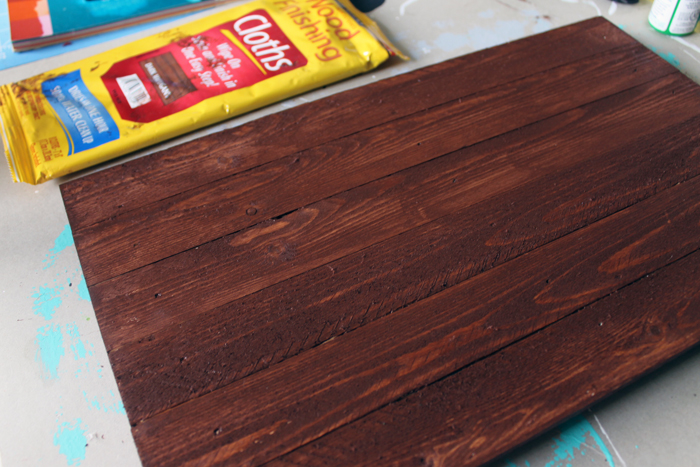 Now we need to add the words to the sign. I used my electronic craft cutter to design the words to fit the sign then cut them from vinyl. I applied the vinyl using transfer paper to my wood surface.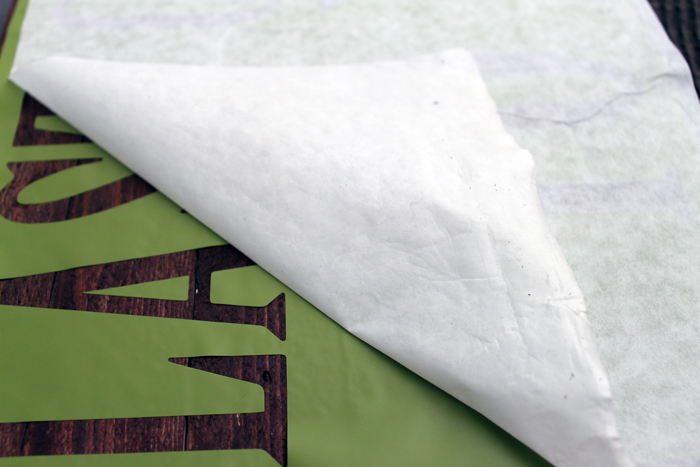 Then just paint inside of each letter with the white craft paint.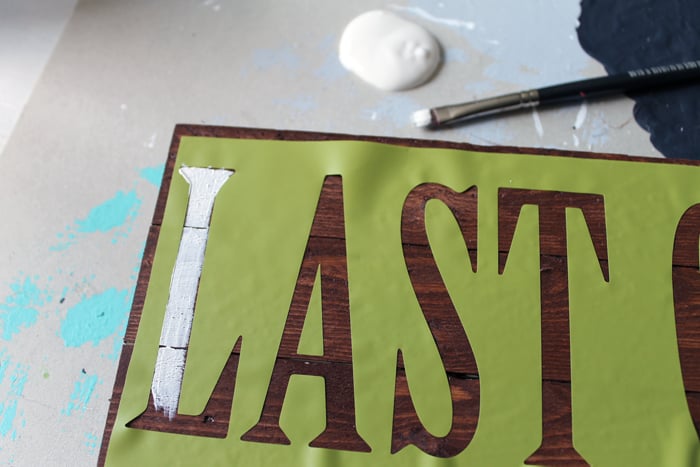 I removed the vinyl after the first coat and allowed to dry completely.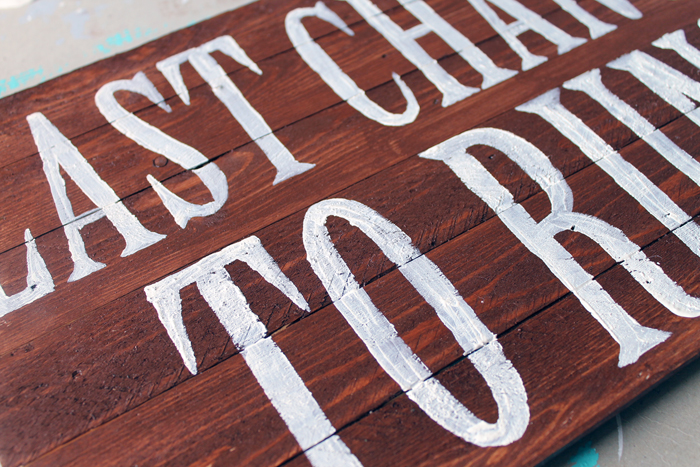 I then carefully went over each letter with a second coat and cleaned up the edges as well.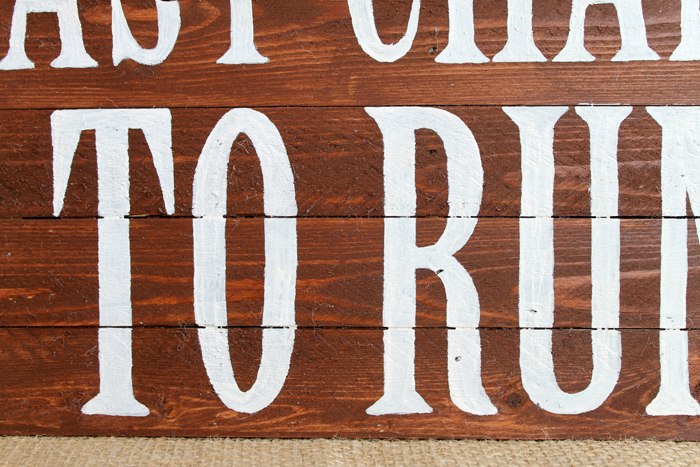 Once the second coat was completely dry, I used a spray sealer over the entire sign to keep everything looking great for the day of the wedding. My last chance to run wedding sign was complete and ready for the wedding.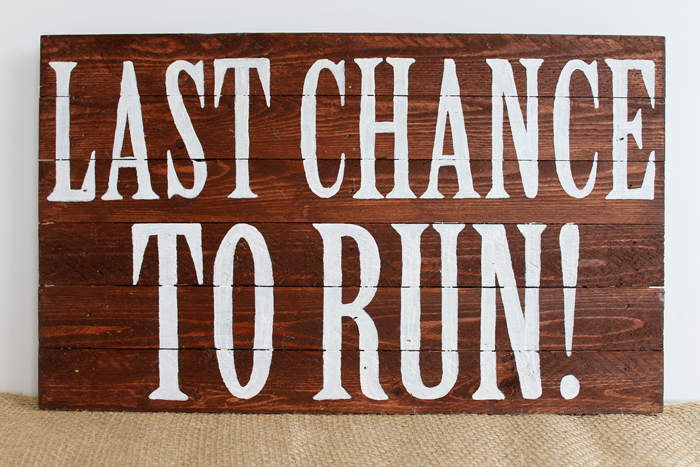 Obviously my son took his job very seriously! The wedding turned out great and y'all stay tuned as I will have tons of details on it later on this week. For now, be sure to make a last chance to run wedding sign for any wedding that you are planning. Your guests will get a kick out of this sign coming down the aisle.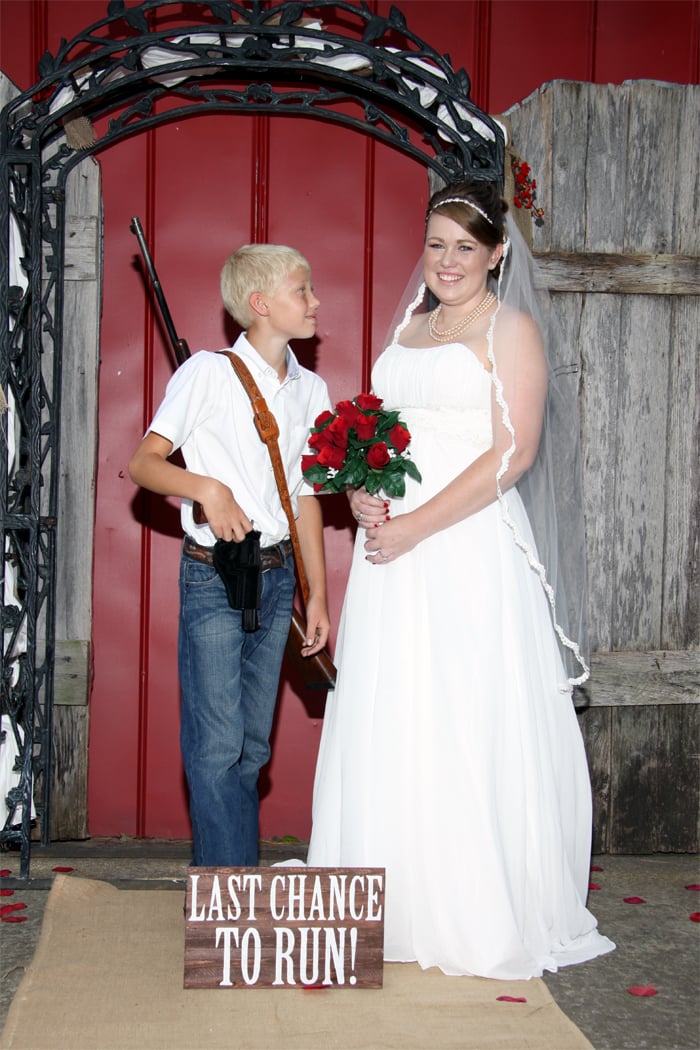 You can also click here to see this DIY ring bearer box. My son had this in his pocket as he was walking down the aisle. It is adorable and the perfect addition to a rustic wedding! Plus it is so easy to make! Add these DIY projects to your wedding plans today.