This post and photos may contain Amazon or other affiliate links. If you purchase something through any link, I may receive a small commission at no extra charge to you. Any supplies used may be given to me free of charge, however, all projects and opinions are my own.
You can make a magnetic knife block for your kitchen with just a few supplies. This is a great way to get your knives off your kitchen counter and onto the wall. I love organization ideas that look great hanging right in plain sight.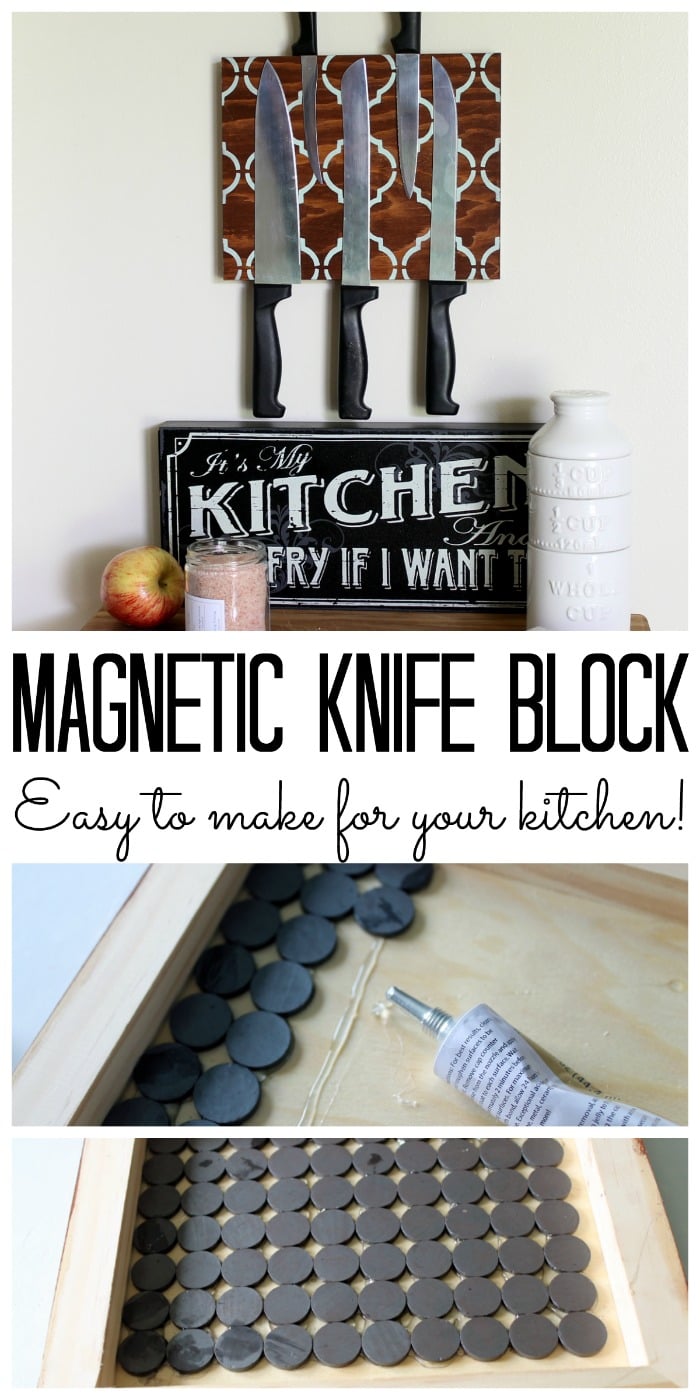 Supplies needed to make a magnetic knife block for your kitchen:
Links below may be affiliate links which means you do not pay anymore but a portion of your purchase will go to support this site.
Unfinished wood panel (makes sure it has a recess on inside as shown below)
Stencil of your choice
Craft paint
Varnish
Painter's Tape
Paint brush
Heavy duty magnets
Permanent adhesive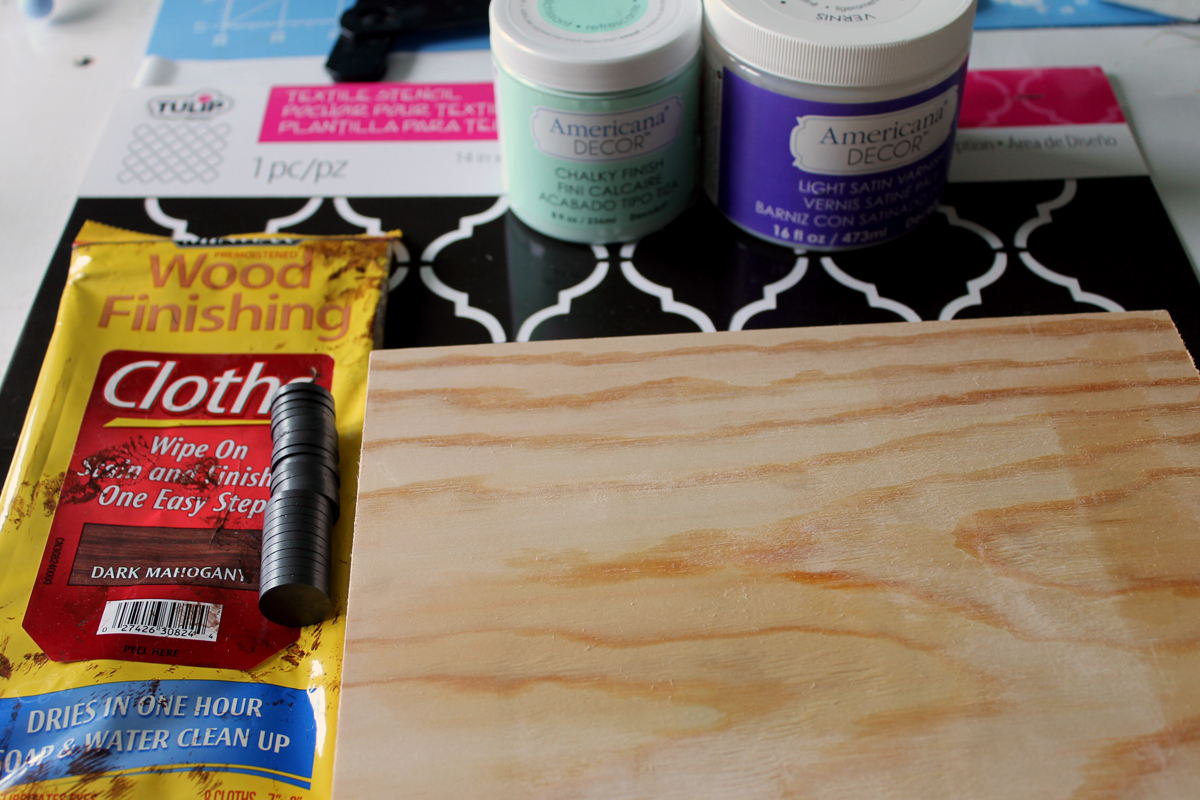 Be sure that the panel you use has a recess for the magnets in the back. This will be very important!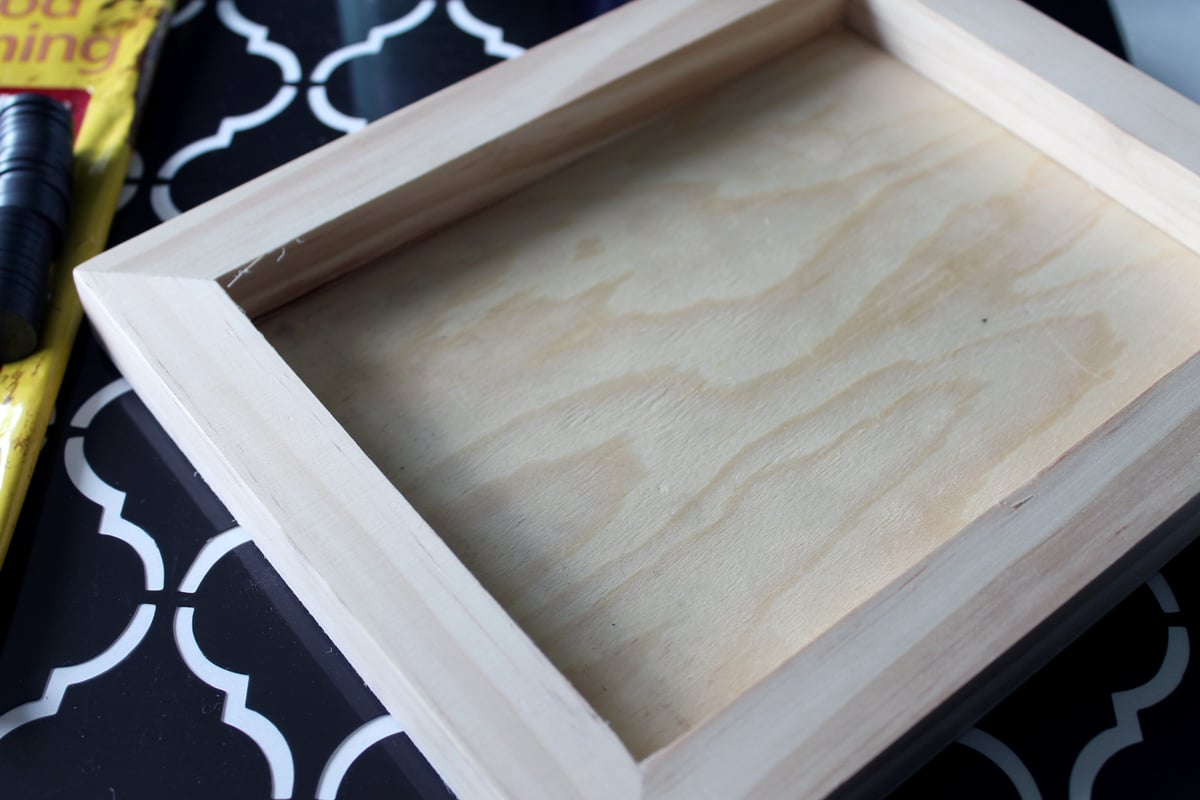 Start by staining your panel with the wood finishing cloths. Wipe away any excess stain and allow to dry completely. Then apply the stencil adhesive to the back of the stencil. Be sure to follow all instructions on the back of the brand that you purchase.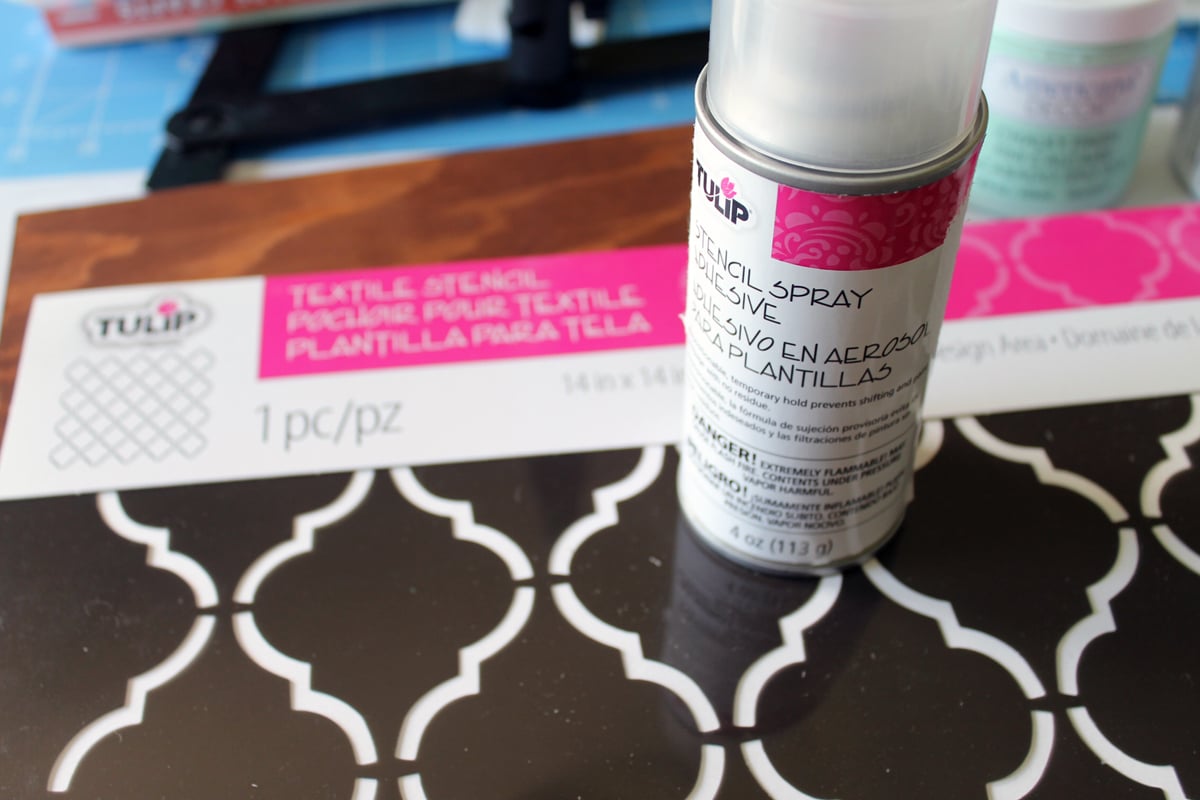 Add painter's tape around the edges of the panel.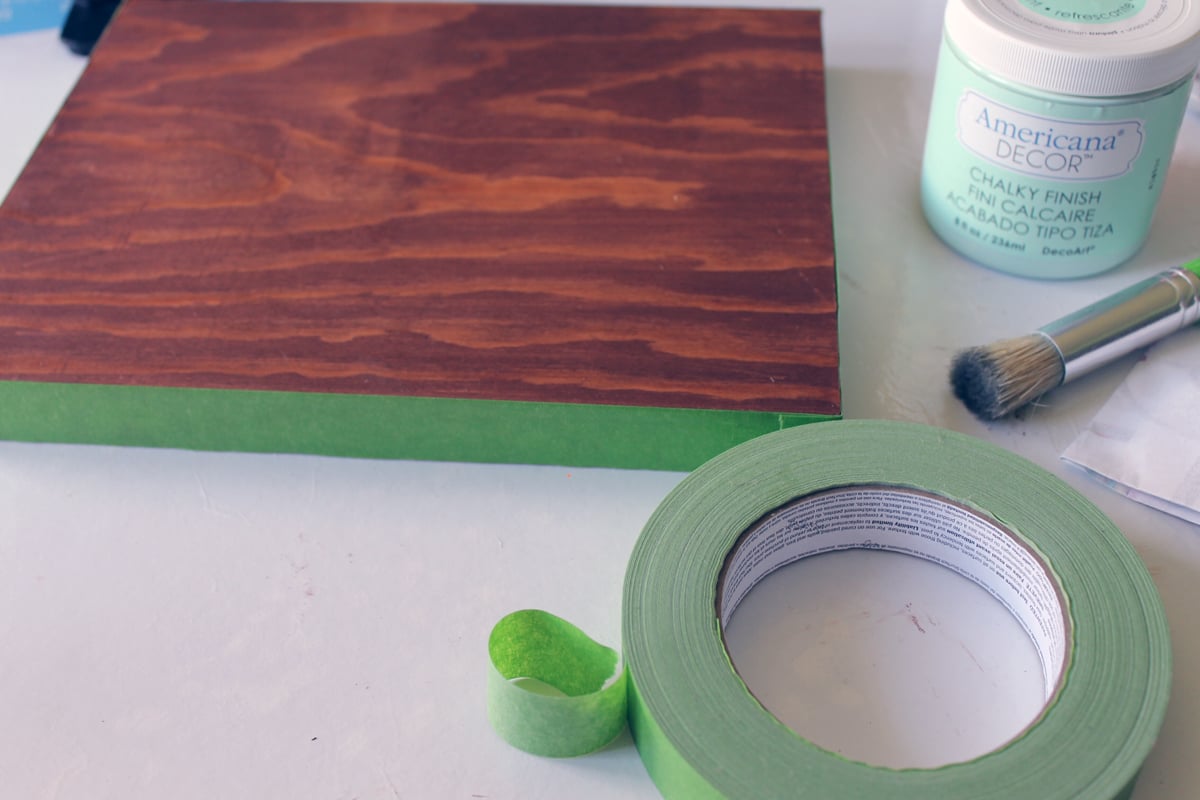 Press the stencil into place on the front of the wood panel. Use a paint brush to apply the craft paint to the stencil.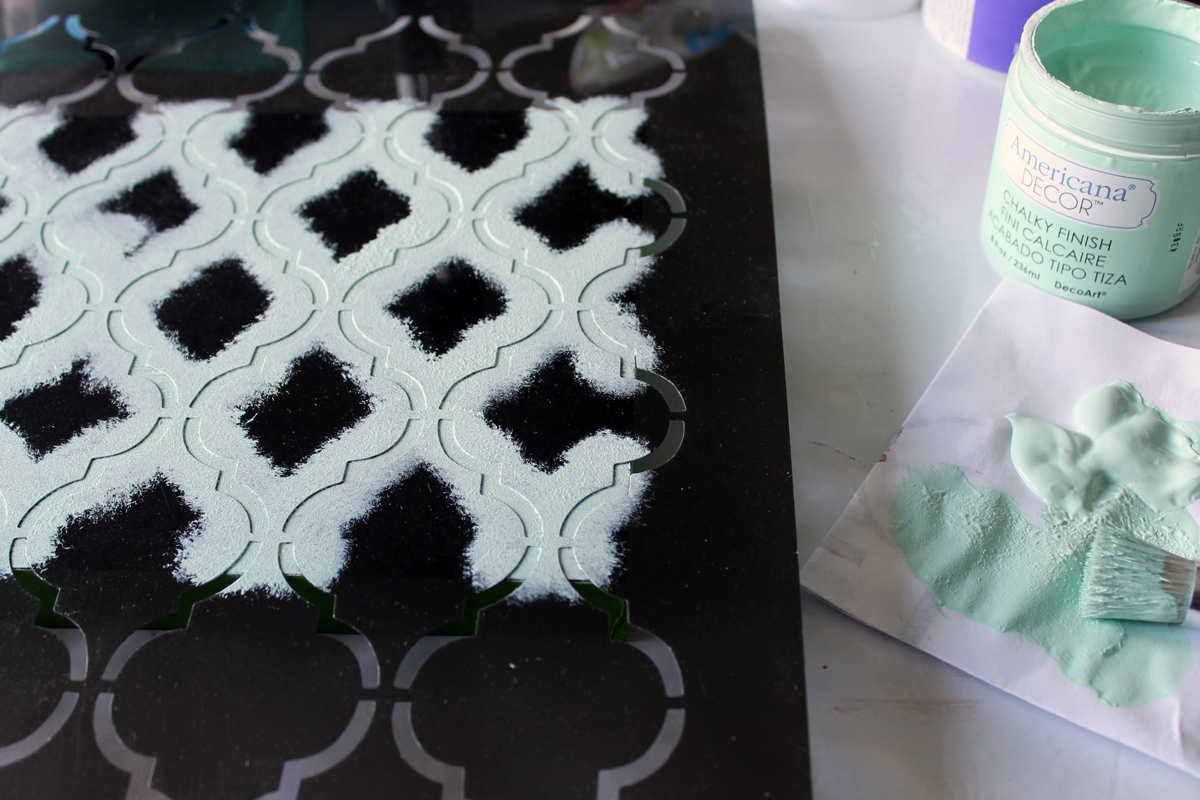 Remove the stencil and tape then allow the paint to dry completely. Apply a couple of coats of varnish over the top of your project. This will protect your painting from scratches when you add your knives and the environment in your kitchen.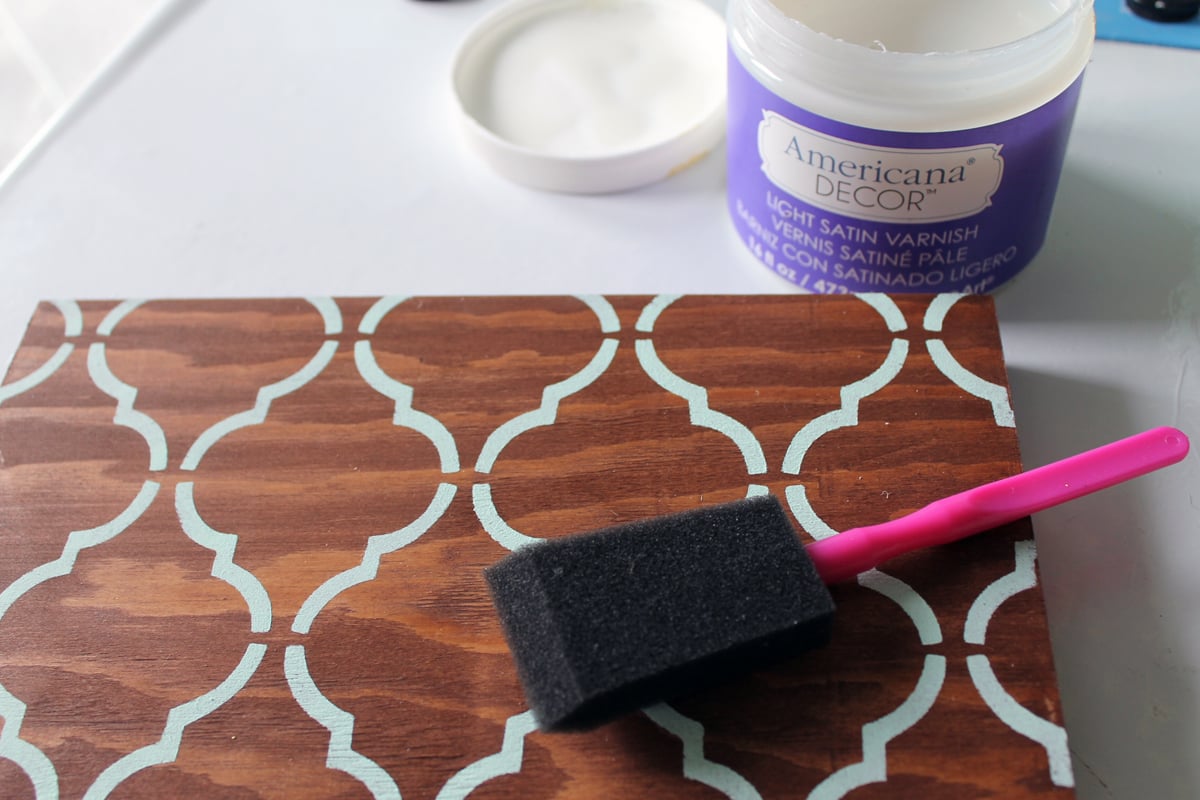 Make sure everything is dry then start adding magnets to the back of the project. Use a strong adhesive to apply heavy-duty magnets to the inside of your panel. When applying the magnets, experiment with which end of the magnet will attract and which will repel. You will want to lay the magnets in such a way that they are attracting each other. Hold the adjoining magnets as you apply each one. This will keep them from lifting from your surface.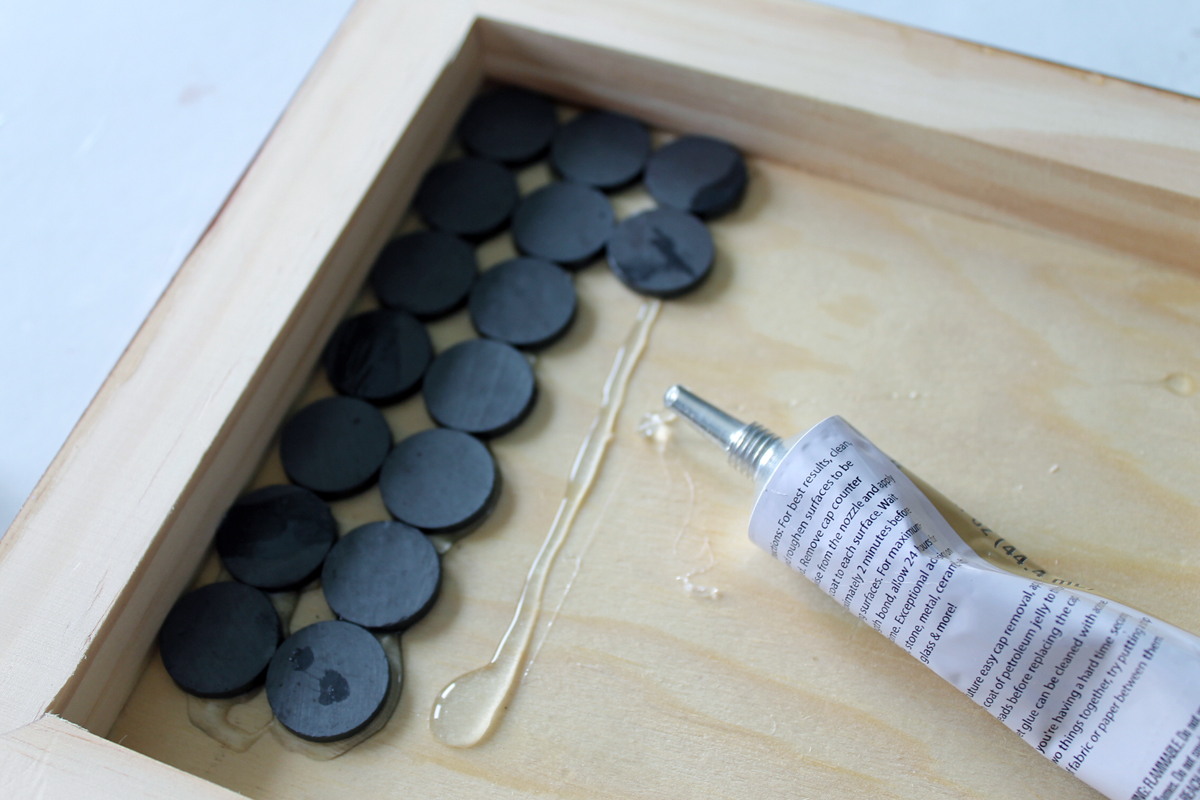 I used 70 magnets on my project. You need to fill the panel to get the knives to stay in place. Allow the adhesive to dry completely.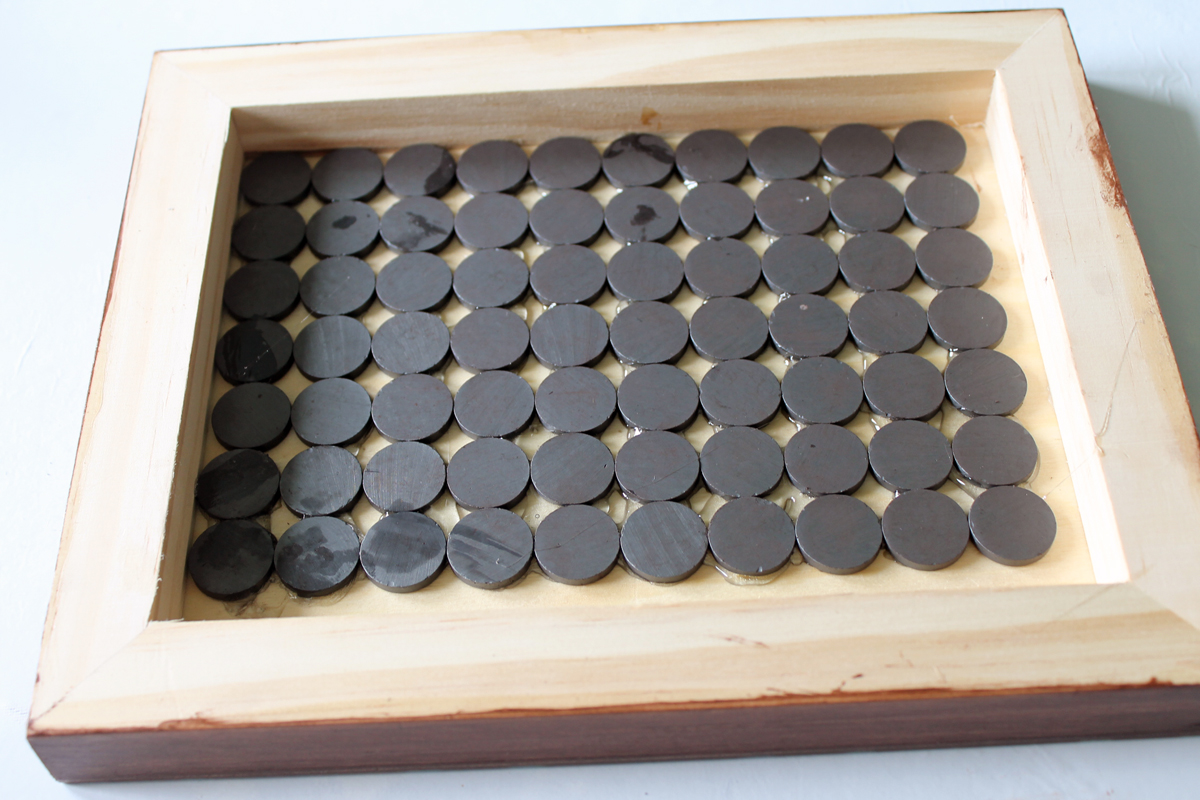 Once dry, your project is ready to hang in the kitchen! Be sure to hang this one out of the reach of any children. We don't want anyone getting hurt!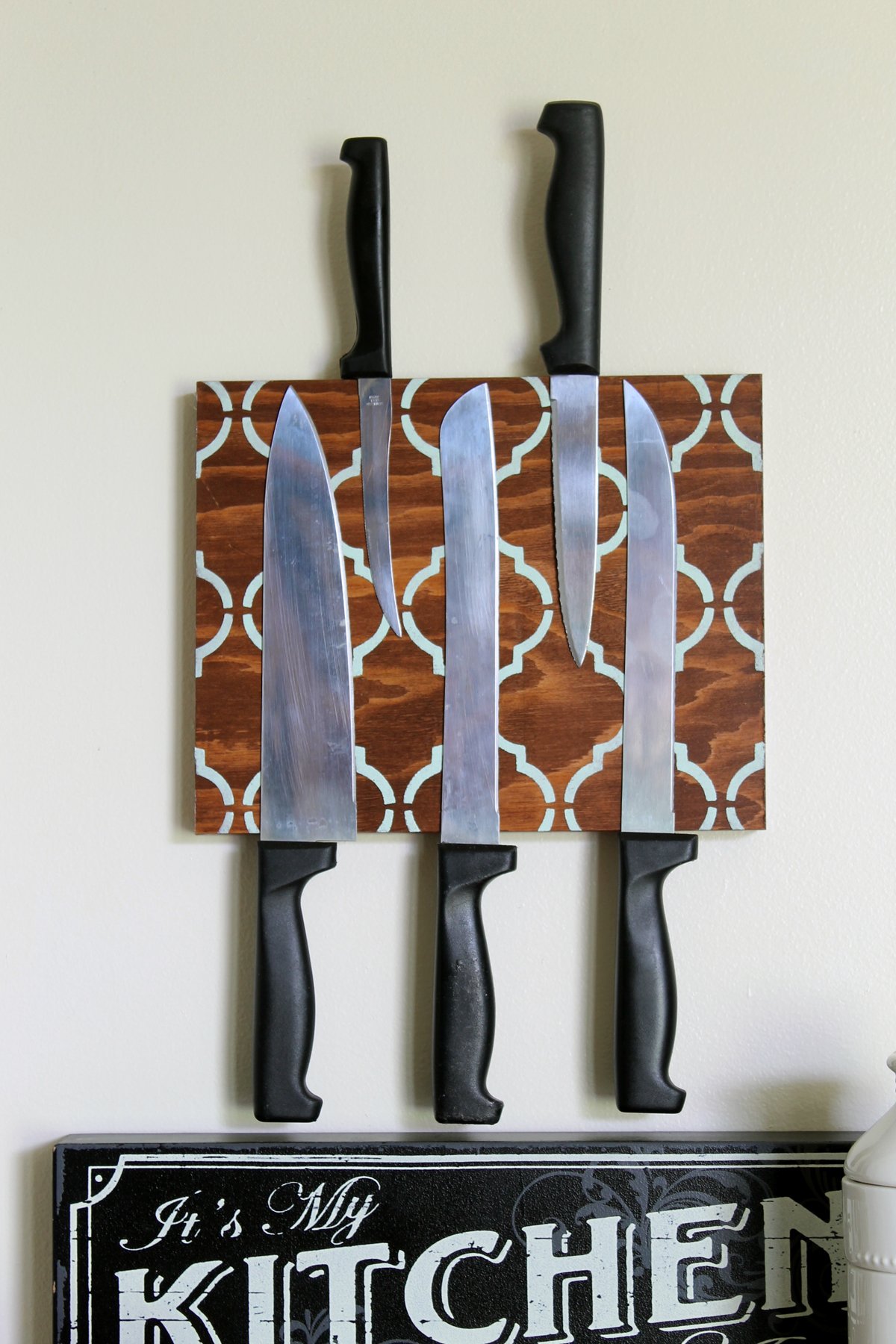 Add your knives to the front and you are left with some gorgeous kitchen organization.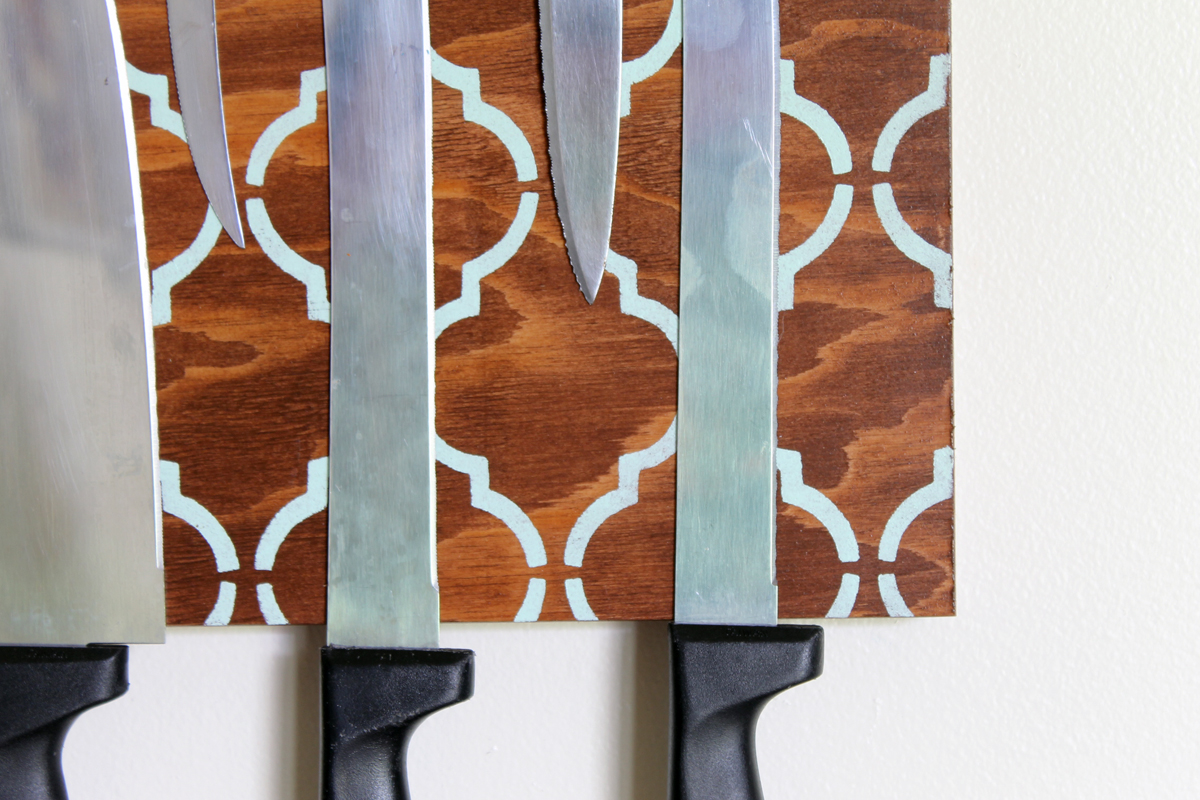 Get your supplies and make a magnetic knife block for your kitchen. You will love the results and just how organized it makes your space.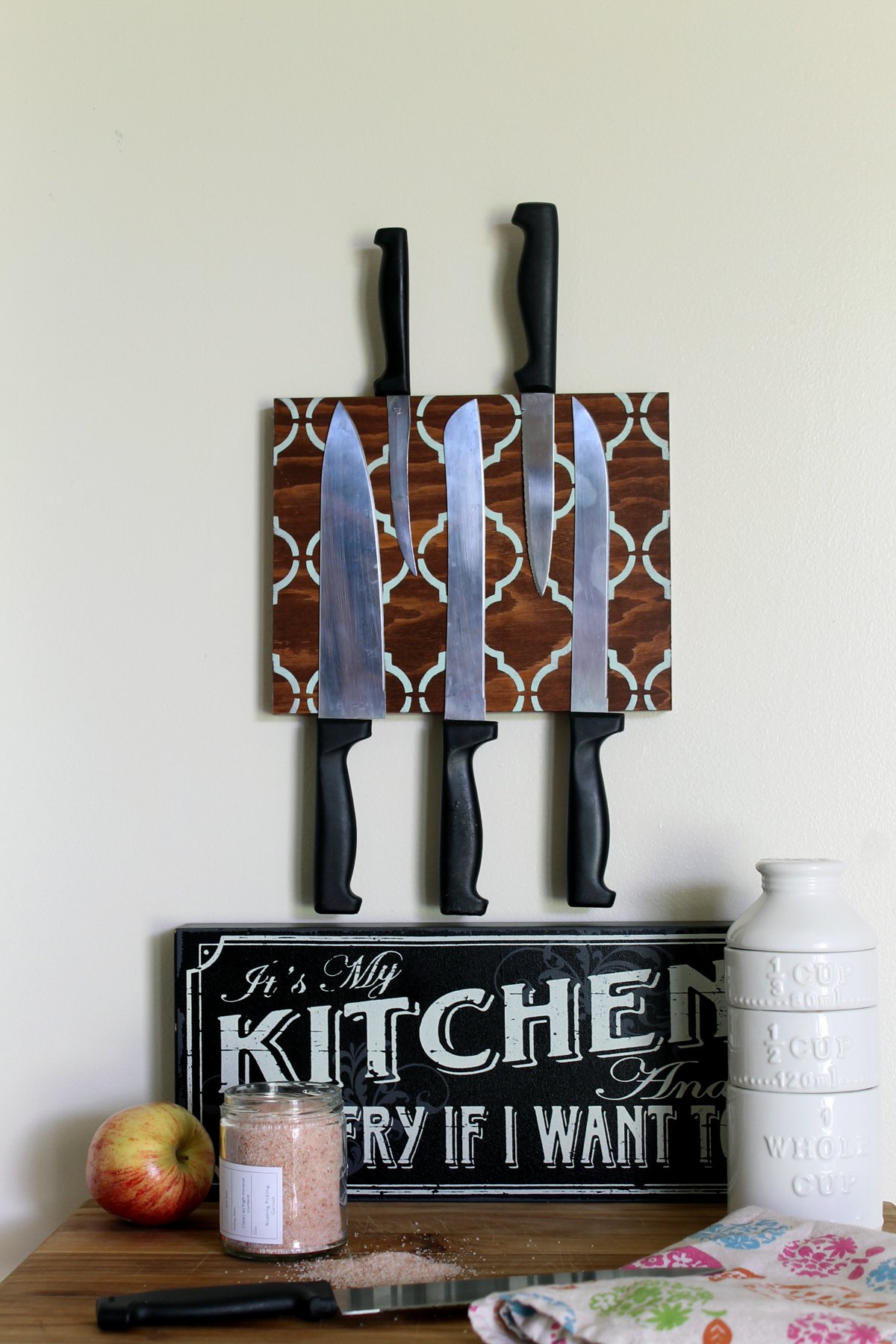 This is an easy project that would also make a great gift. Think about using this project in other rooms of your home as well. It can organize anything that will attract to the magnets in the back. You will be making quite a few of these. A DIY magnetic knife block will be a great addition to your home.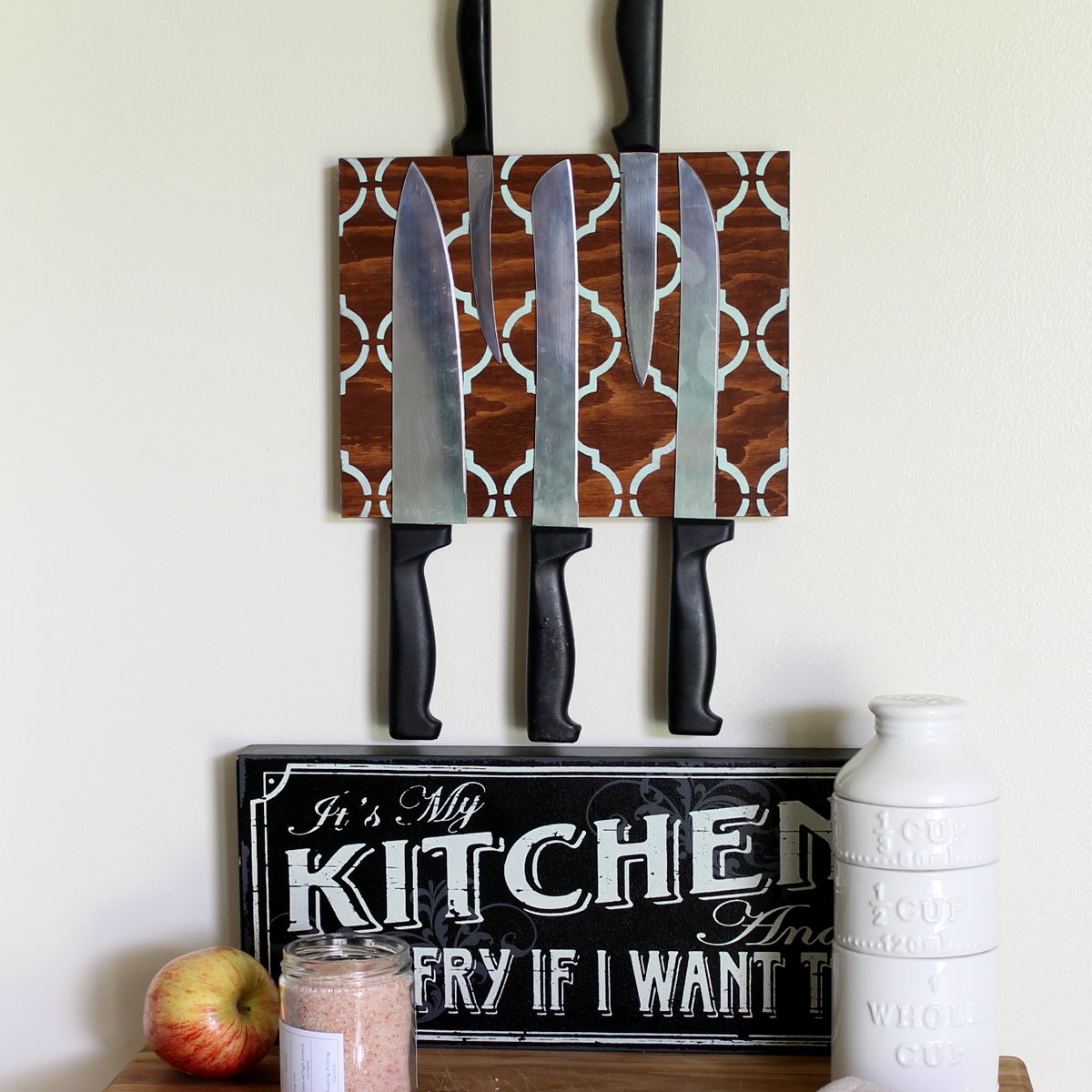 If you are working on organizing your kitchen, be sure to check out these other kitchen organization tips. Your home will be looking better in no time!
Want more help organizing your home?
Do images on Pinterest stress you out because they seem more like a fairy tale?
Don't fall into that pretty and perfect trap. You can get clutter-free and organized without living a fairy tale life. No one knows this better than my friend Hilary! She has an entire course for sale that is dedicated to real-life organization ideas. I love that her approach works for any family with any budget. You can click here to check out her course and judge for yourself!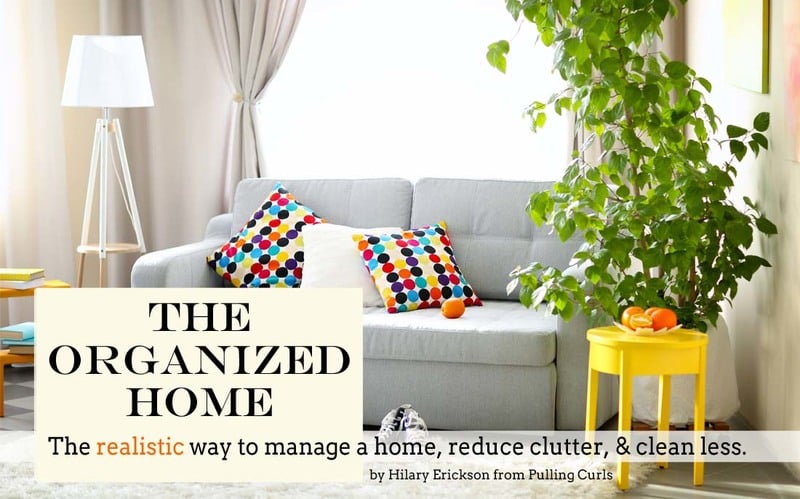 My favorite part of this course is that Hilary strives to make your home easier to clean-up, so it takes minutes, instead of hours. Who couldn't use more time and less cleaning? Plus the system can make your house look fairly put together most times of the day. Just click here for this course!