Did you know that you can make your own burlap tape? Plus you can make it in any width you would like. Awesome right? I thought this was an amazing idea for some fun present wrapping but you could use this burlap tape anywhere you would like. It is all possible with the help of a Xyron. I was asked to review a machine and compensated for my participation. However all projects and opinions are my own.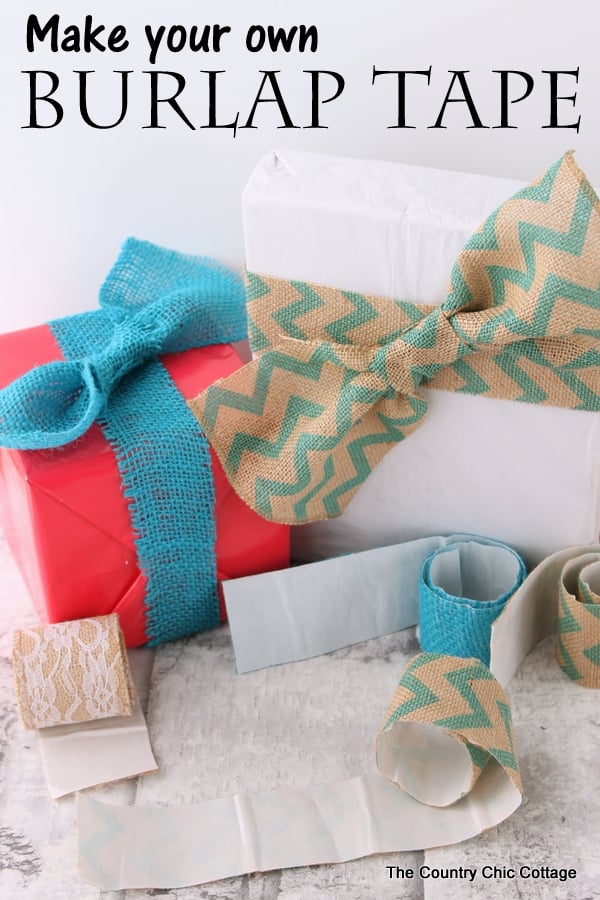 The upgraded Xyron Creative Station is an all in one laminate, magnet maker, and sticker maker. The latest version can use either 9 inch or 5 inch cartridges. The creative station is ready to use right out of the box, and requires no heat, batteries, or electricity. Unit comes loaded with 25 feet of permanent adhesive. Additional cartridges are available with permanent adhesive, repositionable adhesive, double sided laminate, laminate/magnet and laminate/adhesive. The cartridges are super easy to change out. The machine itself folds up into one compact unit.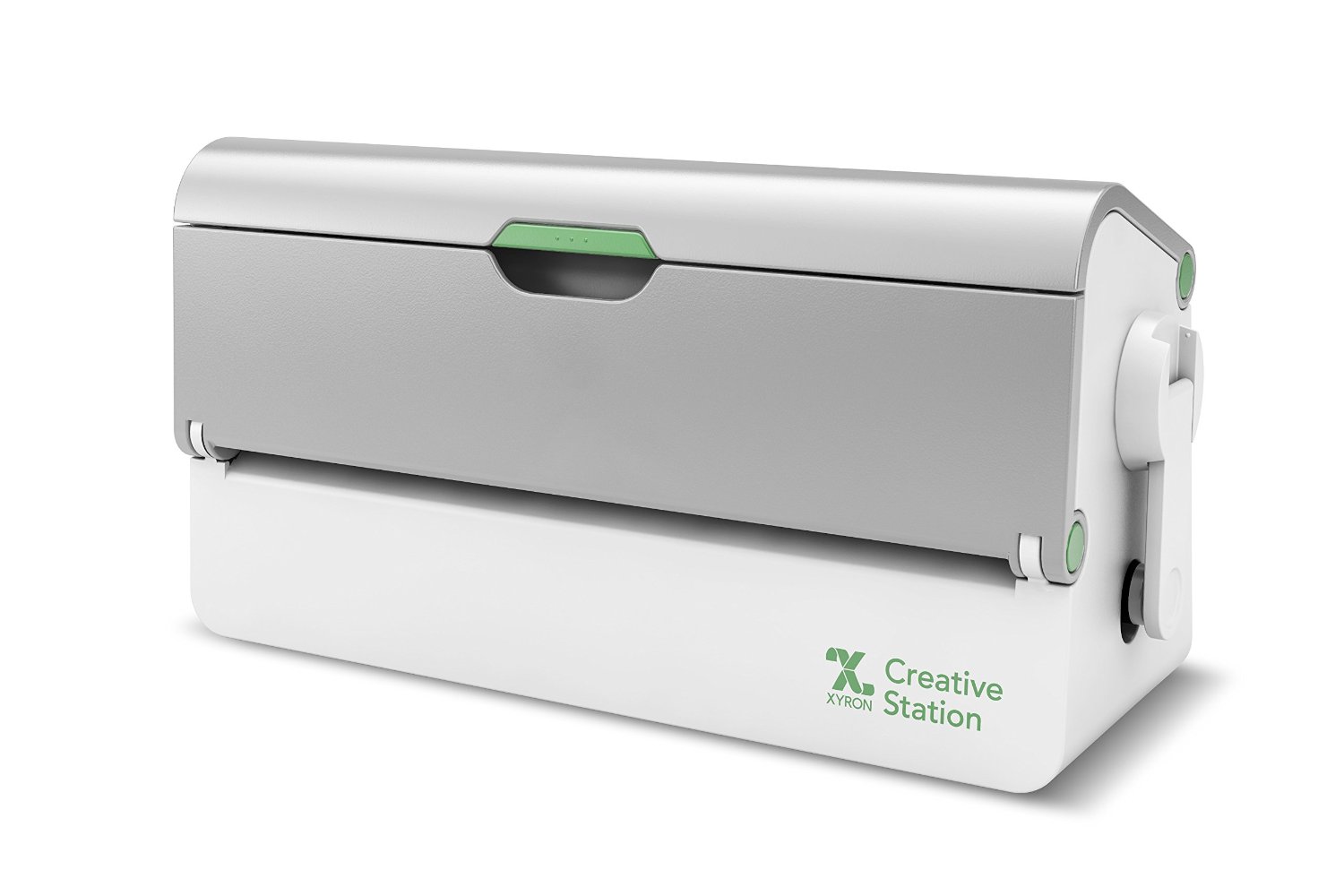 I experimented quite a bit with the machine they sent me and I am impressed with everything that it can do and just how easy it is to operate. Anything that I don't have to plug in is a winner! I started wondering what would happen if I ran burlap through the machine and this little burlap tape project was born. It is as easy as running the burlap through with a permanent adhesive cartridge in place. Then you can trim the burlap to the width you would like. I made a SUPER short video so you can see just how easy it is!
Now that is easy!! You can then just peel the liner and stick right to your packages or anything else that you think needs a bit of burlap tape. That lace and burlap strip would also be great for weddings y'all. Wrap this around candles and more!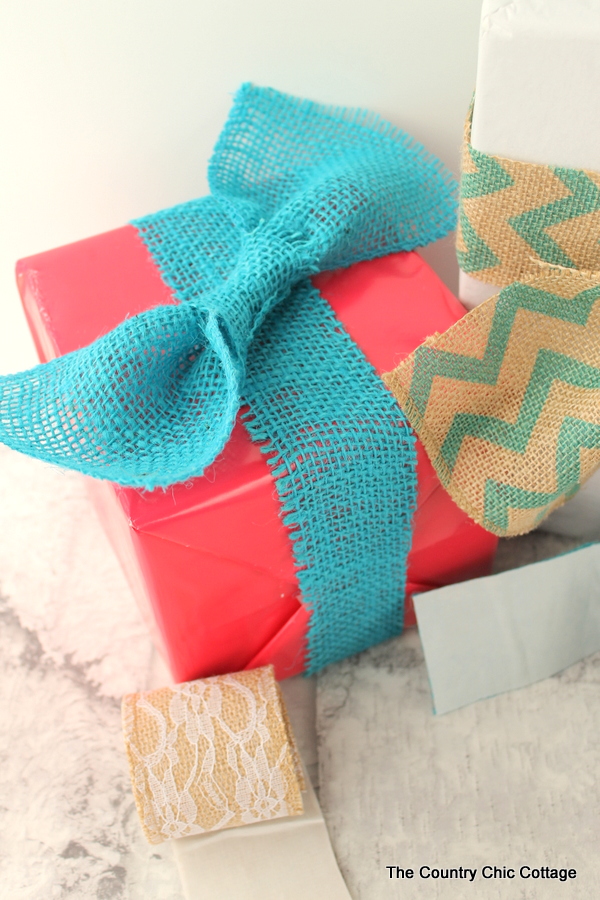 Turn any burlap you have into burlap tape in just minutes with a Xyron Creative Station. Don't worry you will find plenty more uses for it once you have it. Laminating fabric? Yep! Making stickers out of fabric and more? Yep! You might just need a ton of those refill cartridges in all the different varieties!