Are you all ready to learn how to make letters for home decor? This quick and easy project will allow you to make home decor letters for your home. Will you do initials? Or spell a word? Grab a few supplies and make gorgeous typography art for any room in your home. I actually made these CREATE letters for the Darice booth at SNAP! Conference but more on that in a minute.

First you will need the following supplies: (I am part of the Darice design team and am compensated for my participation. However all projects and opinions are my own.)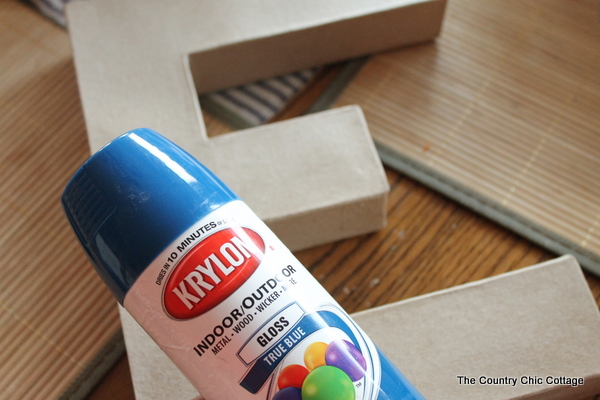 Start by spraying all edges of your letters with the spray paint of your choice. Apply several light coats to get good coverage. Allow to dry and cure completely before continuing. You can see how to cover the front of your letters in paper by clicking here for the Anthro Knock Off Letter Tutorial. You can also see different versions of this same technique in that post. I noted earlier that I had used Core Essentials on these particular letters. Just give the paper a light sanding and you reveal the "core" of the paper. You can see on the left is the original paper and on the right is my letter after some sanding.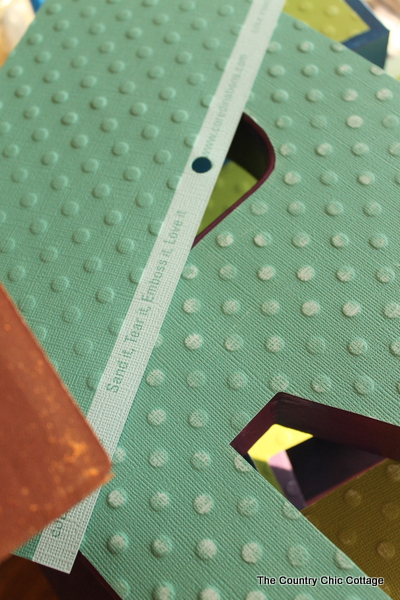 This is a great paper and technique to use for a more rustic home decor letter for your home. To add to that rustic feel I used a distress ink pad just around the edge of each letter. This is optional but does give a great effect.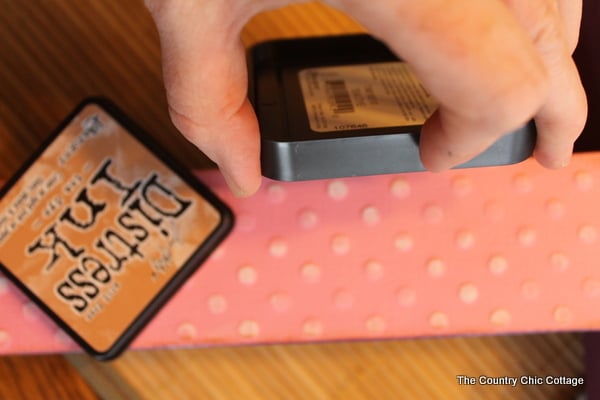 You can see just a hint of brown along the edges in my finished product. It gave the letters a slightly more three dimensional look on the front once I was done.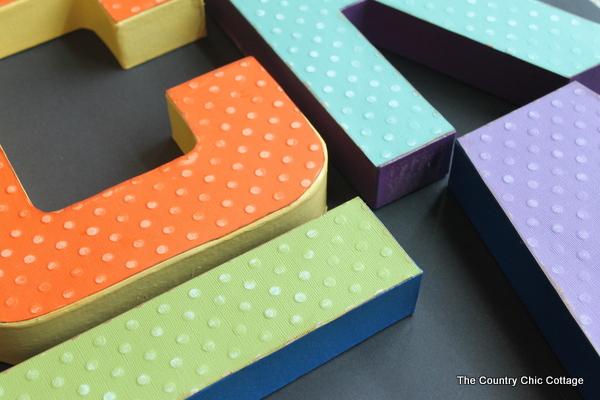 Now a little bit more about why I made "CREATE" with these letters. I already posted a little bit about my experience at SNAP! Conference in this post. I was also asked by Darice to make a little something for display in their booth there and I jumped at the chance. It is an honor to see your work displayed at such a creative conference.
See how excited I am?? Cheesy picture alert y'all……..
Many thanks to Darice for always being amazing. I actually was not required to write about these letters but I think they are amazing and you all would want to know how to make your own. Even if you don't make the letters, be sure to give the Core line a try — I think you will like it! Now that you know how to make letters for home decor, what will you make? Initials? A word? C'mon and tell me!!