Want to make a knock off of the Anthro Still Life Monogram for a fraction of the price? I have the tutorial for you. Grab some paper mache letters at the craft store along with your favorite scrapbook paper and you are well on your way to creating these great knock offs of the Anthropologie originals.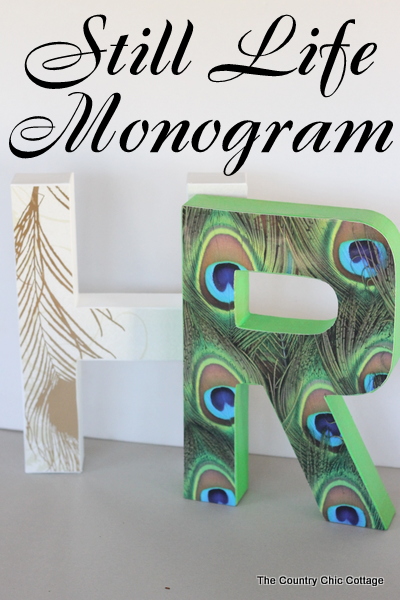 The Anthropologie originals have various still life scenes on them and are about 18″ high. My version is only 12 inches high but you can control the scene that is on the front and personalize them to your taste. The originals have a price tag of $48 while I made mine for around $10 each. Definitely worth the savings.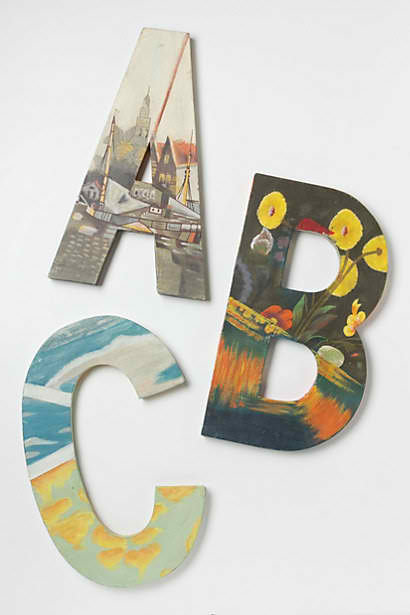 To make my version of the still life DIY monogram you will need:
First paint your sides in the
craft paint
color of your choice. Use enough coats to completely cover your paper mache. The Glamour Dust really should have had a base coat painted under it. Instead I painted way too many coats to get good coverage. Learn from my mistake.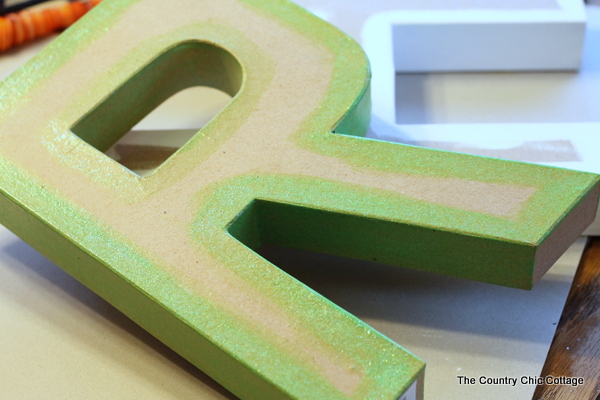 Turn your letter upside down on the BACK of your paper. (Please place a non-cut mat or old magazines under your paper to protect your work surface.) Use your craft knife to carefully cut all the way around your letter.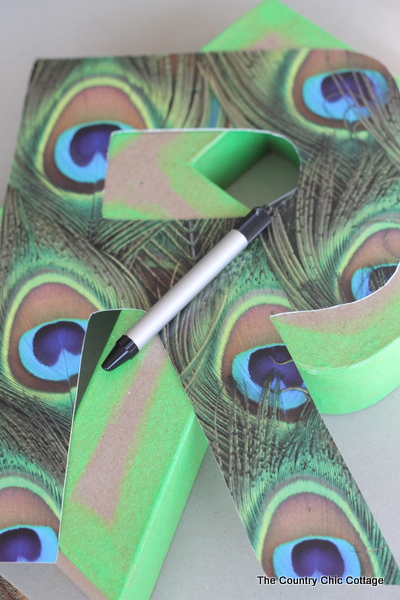 Decoupage the paper right on top of the letter. Believe it or not that is all. You have a still life monogram knock off in just a few minutes.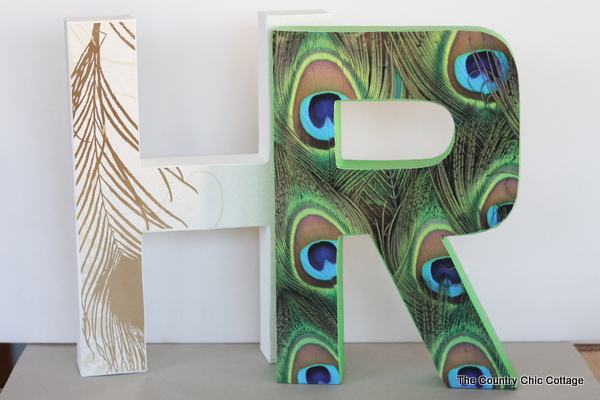 These are wonderful to display anywhere in your home. I do love the peacock version that my daughter chose. The "H" is all mine however.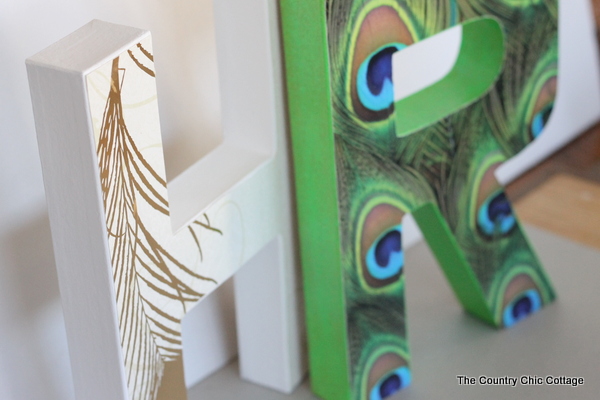 Get that Anthro look for just a fraction of the price. Plus the options to personalize these great letters are endless. Take your kids to the craft store and let them pick their favorite paper in the scrapbook section to get your own project started. They will love the results and you will love the price tag. Make your still life monogram this weekend!