You can makeover dollar store bins for pretty organization with just some spray paint and a few minutes. This quick and easy organizing project is perfect for any room in your home. Plus I love a project that is inexpensive and looks great!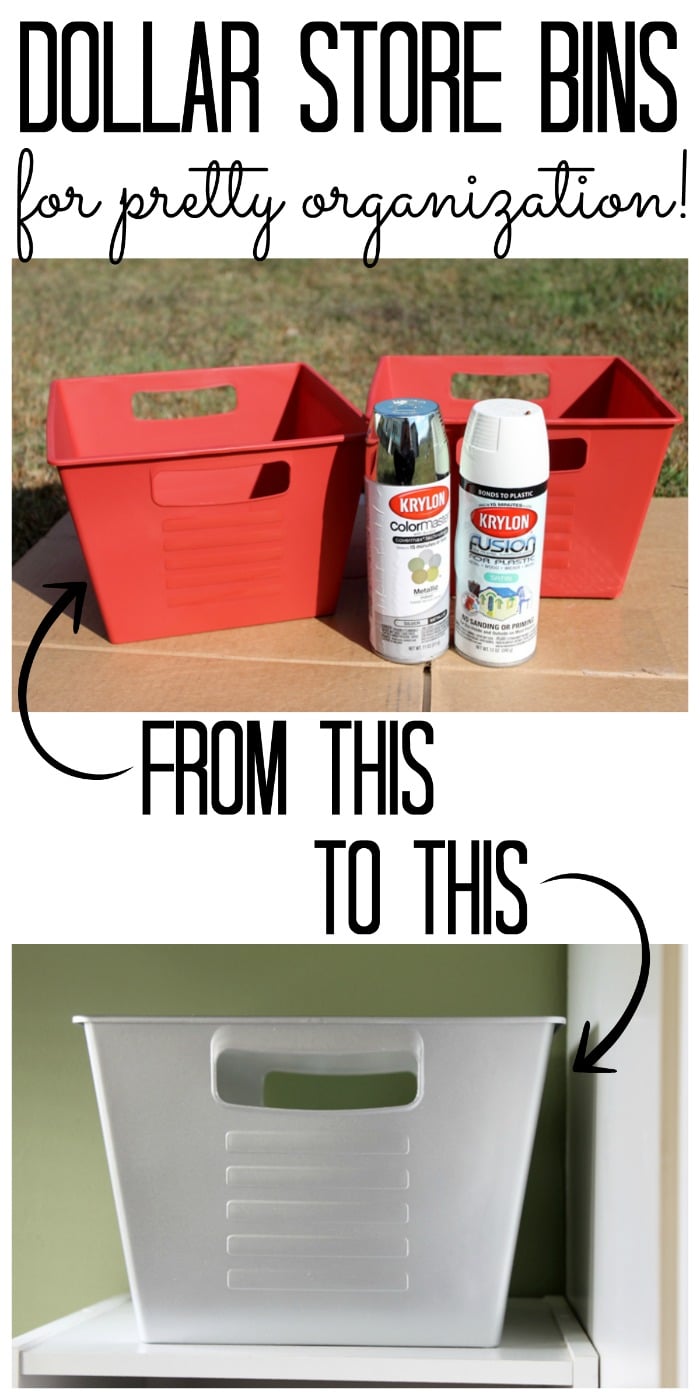 Start with bins from your local dollar store. I found these containers at the Dollar Tree for $1 each. I love the shape and details but not the color. Spray paint to the rescue! I used a white spray paint as a base coat and a metallic silver to finish off the job and get the look that I wanted. You can use any color that you want for your home. Just be sure to buy a good quality spray paint that states it can be used for plastic on the label.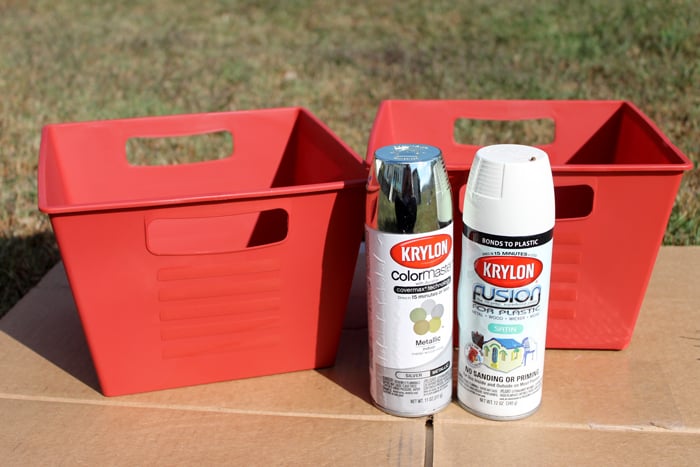 Head outside to spray your bins. Make sure they are clean and remove any labels. Start with a coat of white spray paint if you are covering up a darker color. I sprayed my bins inside and out to give a more finished look. Allow to dry according to the label instructions between coats. It took me two coats of white to cover up that red.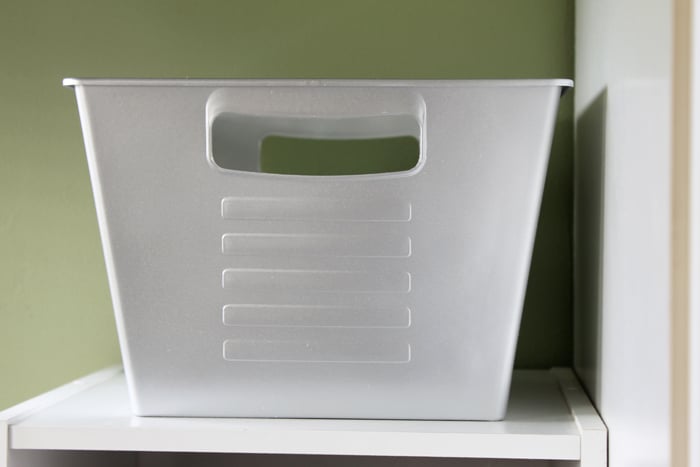 I then used the metallic spray paint on the inside and out to finish off my dollar store bins. It took me a couple of coats of it as well to get good coverage. The key is to allow your bins to dry and cure for at least 24 – 48 hours once completed. This ensures that the spray paint is ready for the contents that you are going to add!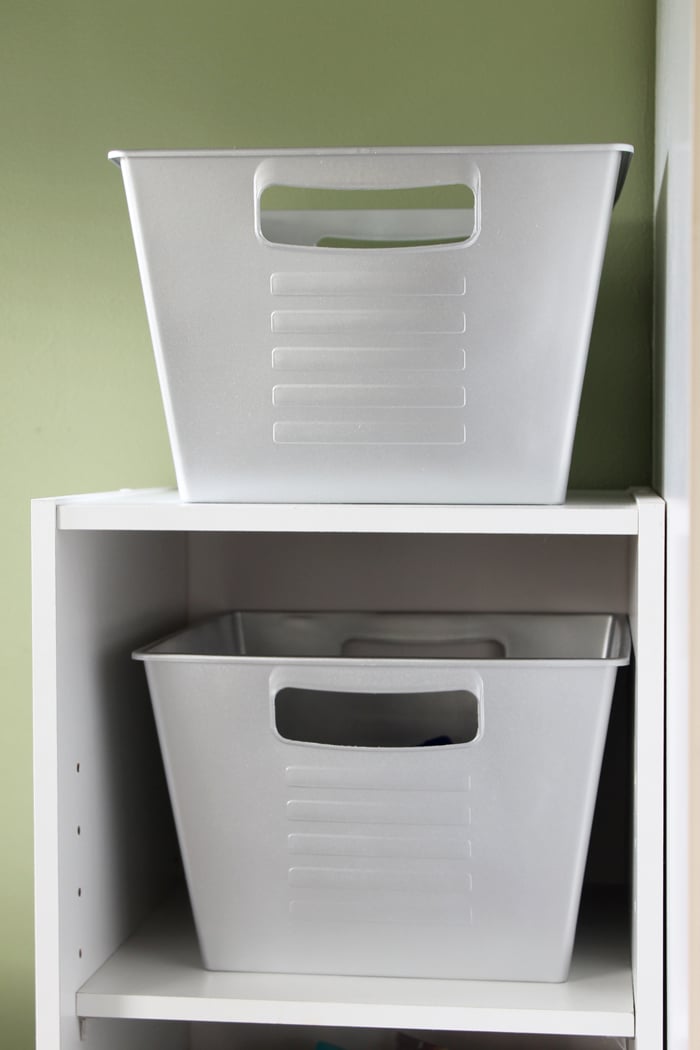 I put my bins into one of those cube organizers and filled them with bathroom items. You can use this idea in any room of your home that needs some affordable organization.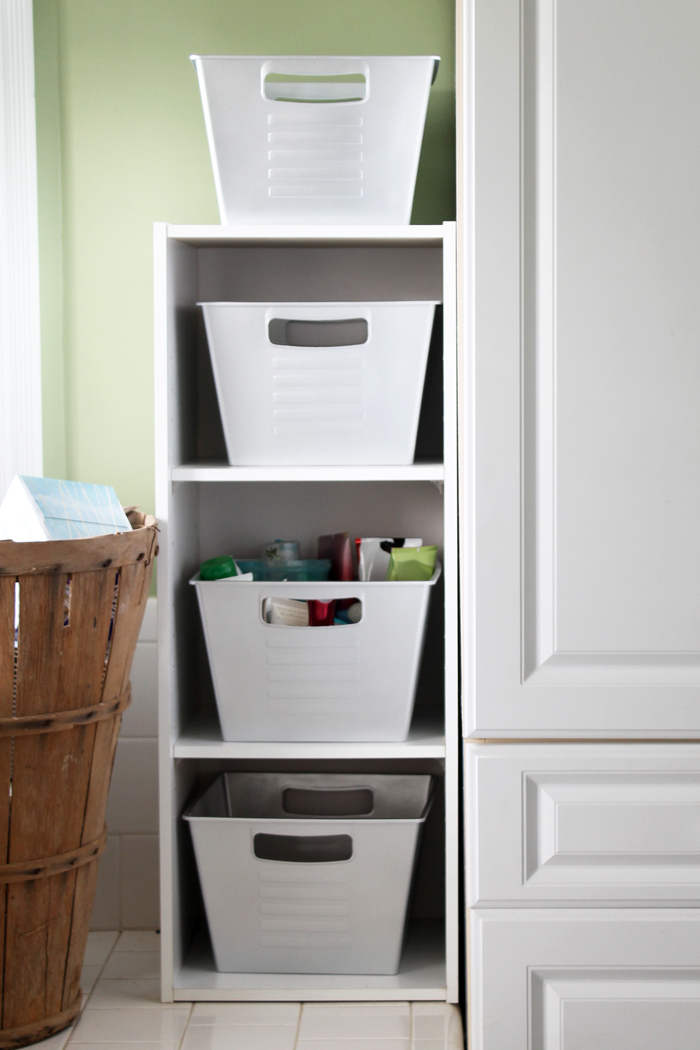 I also added a few large farmhouse style baskets to this bathroom. I love this area now and it perfectly fits my style.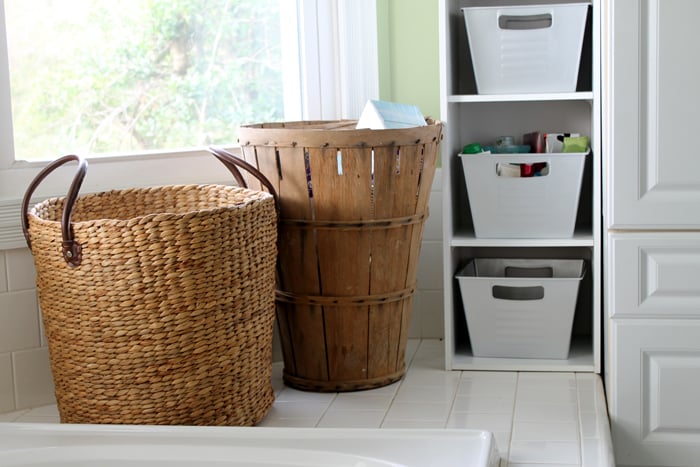 It is amazing what a little spray paint and a little time can do! Head to your dollar store to shop for some bins and try this one for yourself. You too can makeover dollar store bins for pretty organization! Want to see another way to use dollar store containers? Click here for another idea!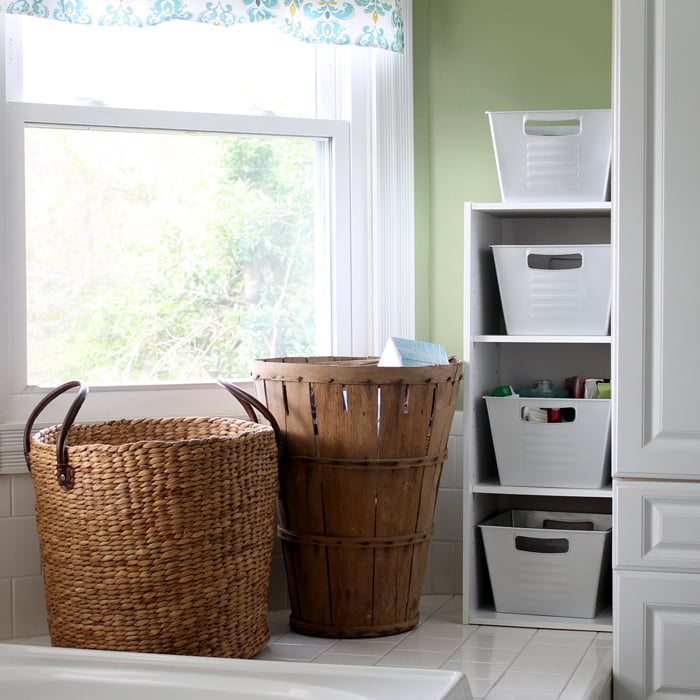 More Home Organization Help
Do images on Pinterest stress you out because they seem more like a fairy tale than something you can actually achieve?
Don't fall into that pretty and perfect trap. You can get clutter-free and organized without living a fairy tale life.
No one knows this better than my friend Hilary! She has an entire course for sale that is dedicated to real-life organization ideas. I love that her approach works for any family with any budget.
Check out her course and judge for yourself!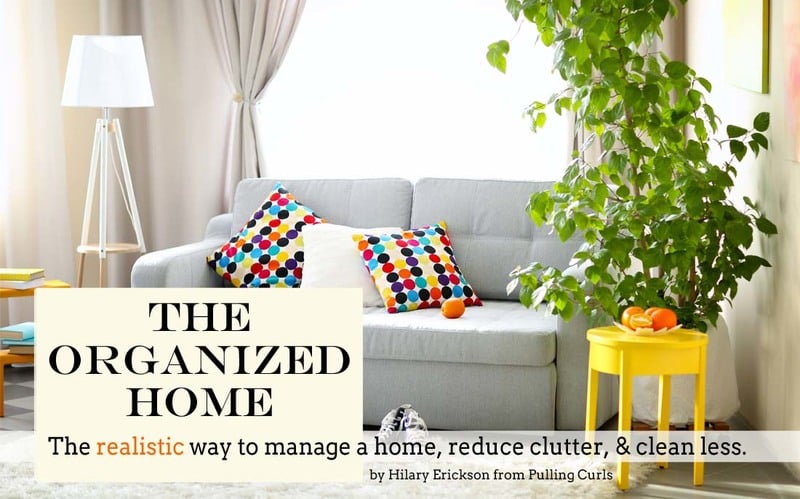 My favorite part of this course is that Hilary strives to make your home easier to clean-up, so that it takes only minutes, instead of hours. Who couldn't use more time and less cleaning?
Plus the system can make your house look fairly put together most times of the day. See for yourself with this course!