Did you know that you can use stamps to make your own art? I used my mason jar stamp to make myself some mason jar art. This is a super easy project that looks amazing when you are done! So let's get started!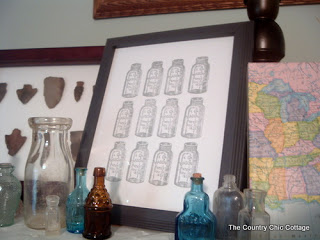 You will need a frame of course. I choose an 8 x 10 frame I had on hand. I painted it a dark charcoal gray…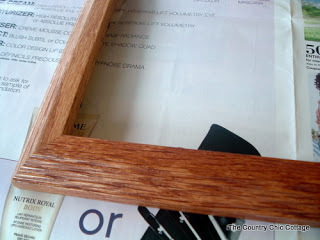 Now to start stamping. You really can't free hand this one as you want even and neat rows and columns. Cut a piece of scrap book paper the size of your frame. I used white. Measure your stamp and make equal spaced blocks that your stamp will go in. I left a border around my art that does not have any stamping in it. Outline your blocks in black. You want to be able to see them when you layer your paper on top. Yes this is NOT the piece you will frame. This is the layout that will go UNDER your paper so that you can see it when you are stamping.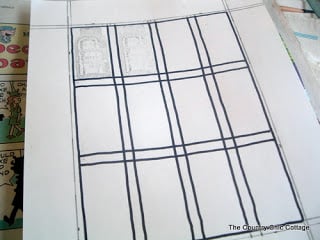 Cut another piece of paper to the size of your frame. Then lay it on top of your "block layout". Start stamping in each block. Being careful to keep you stamp as straight as possible. I choose a light gray ink for my mason jar stamp…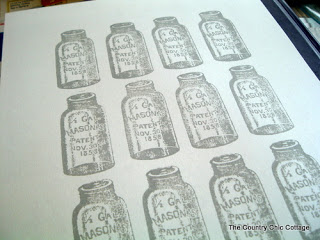 Then as soon as everything is dry, you can just frame it up! Now wasn't that easy??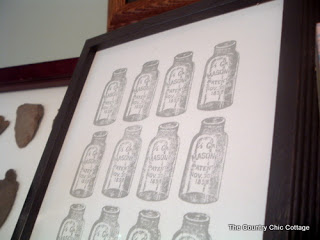 And your favorite stamp is now a piece of art work! Simple and elegant…with farmhouse flair…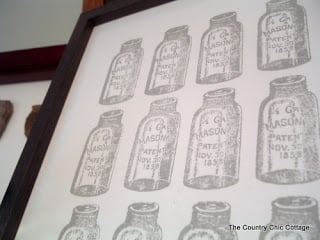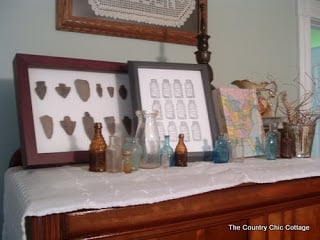 Plus my mini bottle collection found its way in here…looks great with the mason jar art!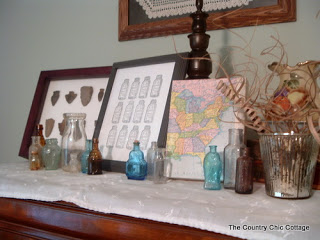 Take 15 minutes and turn your favorite rubber stamp into gorgeous art….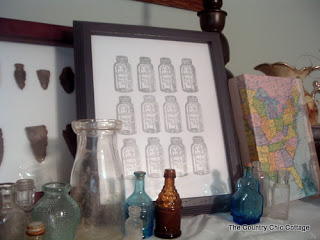 Posted at Take a Look Tuesday on Sugar Bee Craft Edition.
~Thanks for stopping by!~
~Angie~