I am back on maps. I can't help it. They are gorgeous! So I got this idea from the nester. Did you see her map post? Are you ready to make your own wrapped map canvas? It is easy peasy and well just look at the result…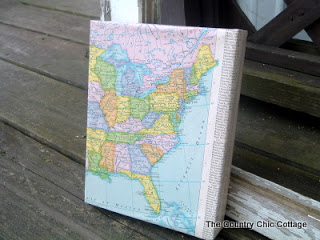 I found my canvas at the good will. And well I have vintage maps everywhere! 🙂 Seriously I sell them on etsy. So every now and again I can take one out for my own use! 🙂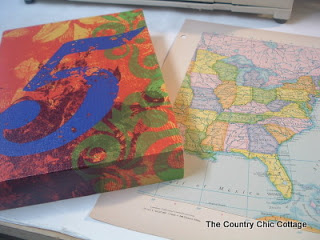 This is the back of that canvas so you can see it is the real thing..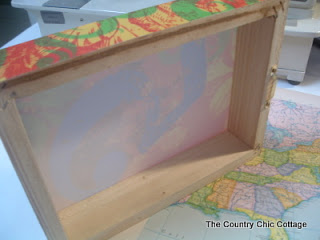 Just wrap your map around the canvas like a present. I just used mod podge to adhere it to the canvas.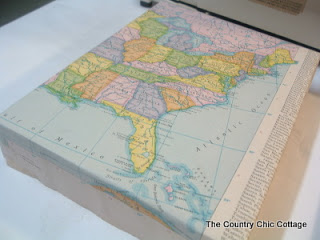 I folded my corners just like a present…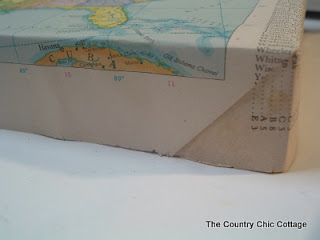 And then I applied a thin layer of mod podge all over the top. Be sure to get the back side too. Adhering your map edges to the canvas. That was the only area where I thought my map might lift up from my canvas.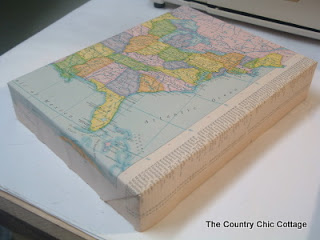 Then just let it dry. And you have one gorgeous piece for your home!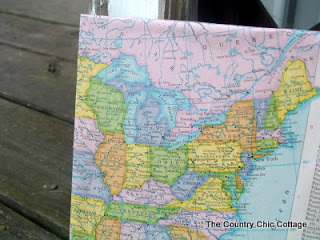 I love how the map wraps around the edges…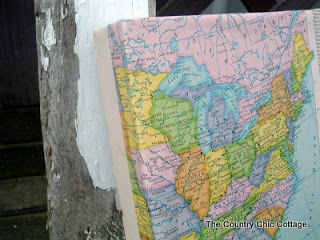 No canvas? I have another way to fake a wrapped map canvas tomorrow so stay tuned!
~Thanks for stopping by!~
~Angie~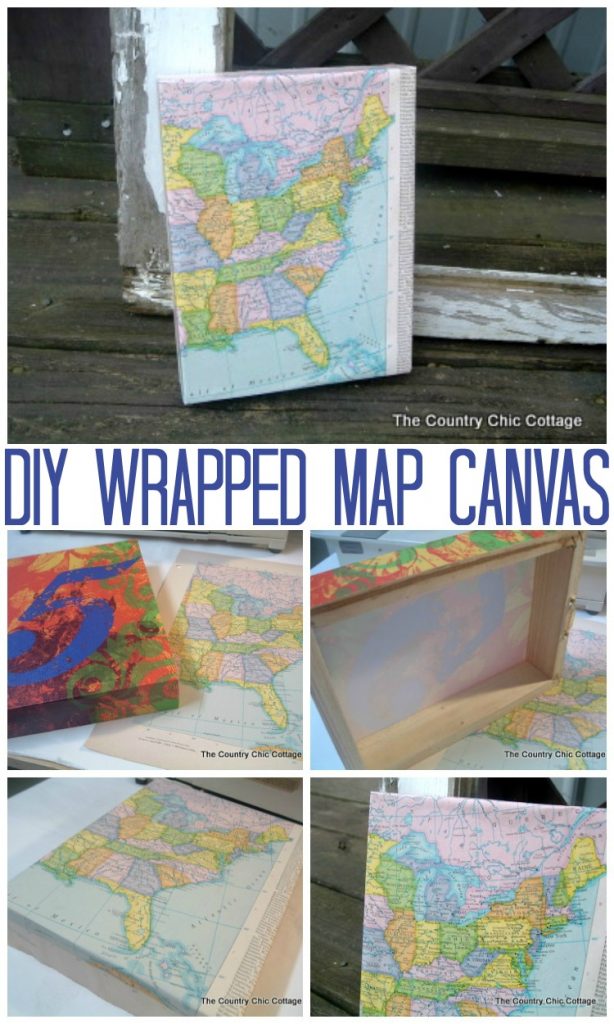 Weekly Newsletter
Subscribe to get our latest content by email every week!