It is time to reveal the man cave hunting cabin! My husband and son have been working on this space for a few months and I really wanted to share it with you all. You can click here to see my decorating inspiration then scroll down to see what the inside ended up looking like. I think they will really enjoy this space and I personally love how the entire thing came together.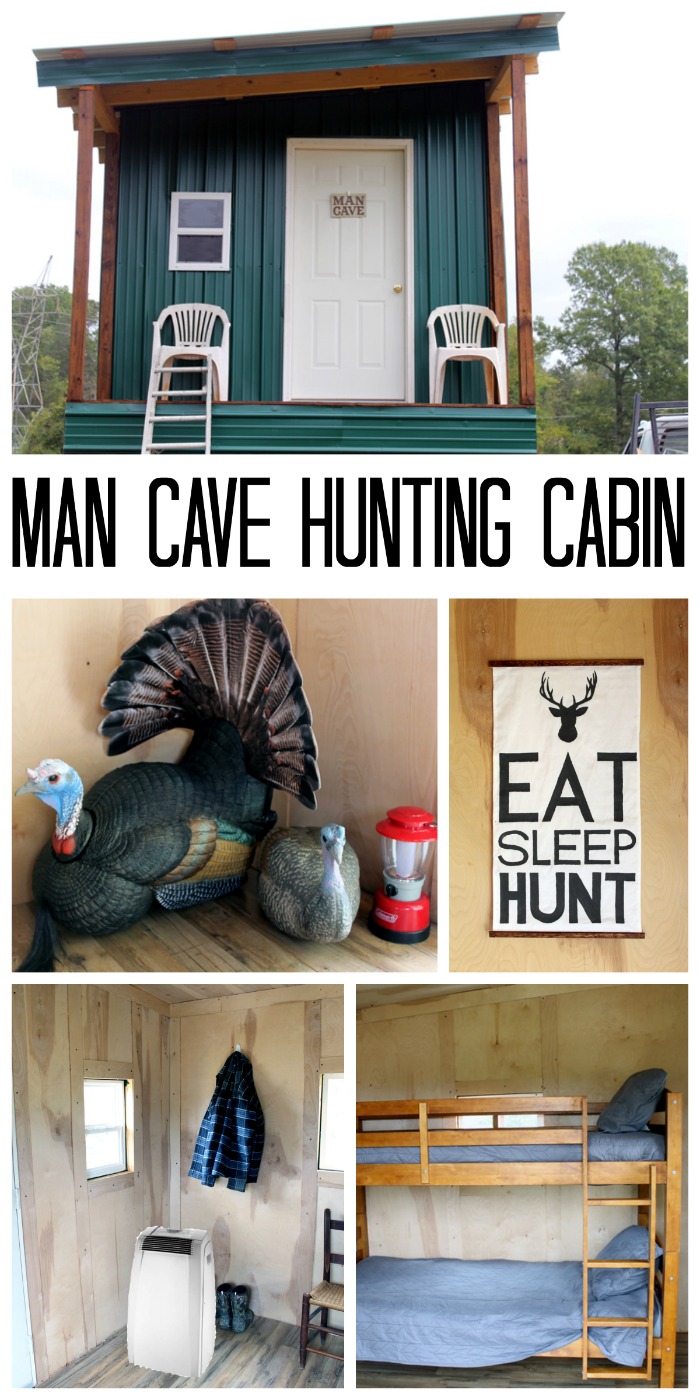 Let's start with a tour of the outside. The hunting cabin is built up tall on the edge of the woods on our property. Yes they even have a front porch to enjoy the outdoors. I added that man cave sign to the front door as well!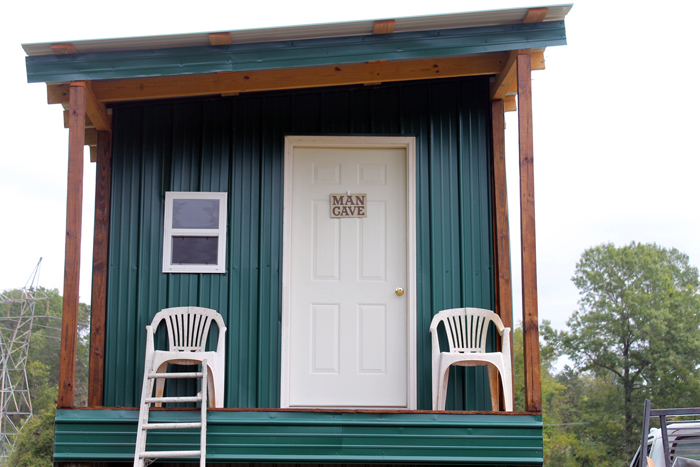 Just a quick glimpse at the sides of the structure. The entire thing is in green to blend in with nature.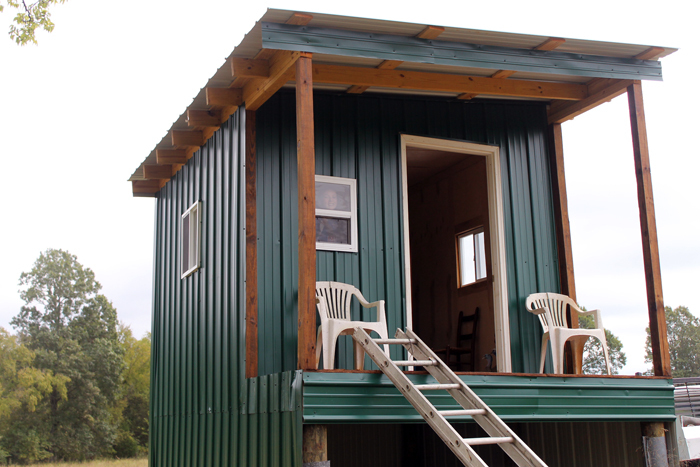 Are you ready for my favorite part? The inside! It has light wood paneling throughout and laminate floors. I added a few hooks for coats and such. Each window has a chair for sitting and watching for game.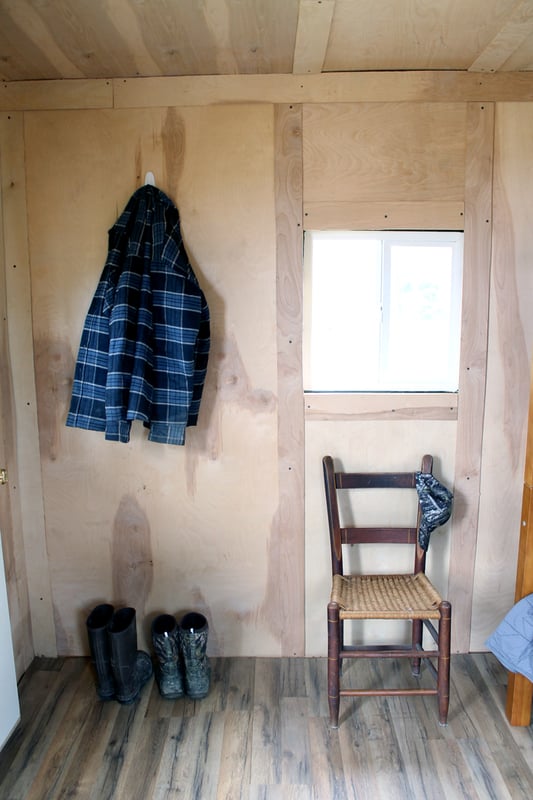 This corner will actually change with the seasons. In the winter, the plan is to use a small kerosene heater to warm the place. In the warmer months, we just received a De'Longhi Wifi PAC Pinguino that will work perfectly in the space.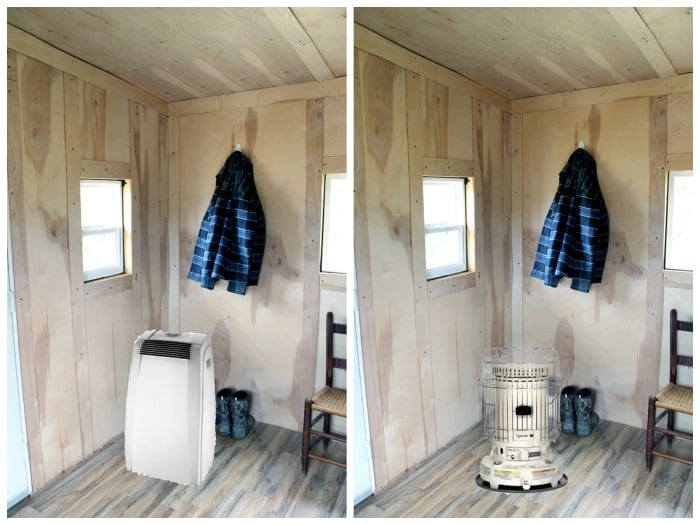 If you are thinking about a cooling option for any space, the Pinguino might just be for you! Watch my video below for my top 5 reasons for loving this portable air conditioner and you might just decide you need one for your home or man cave.
So if you are looking to cool just one room, save on energy bills, or a combination of both, be sure to shop for a De'Longhi Portable Air Conditioner.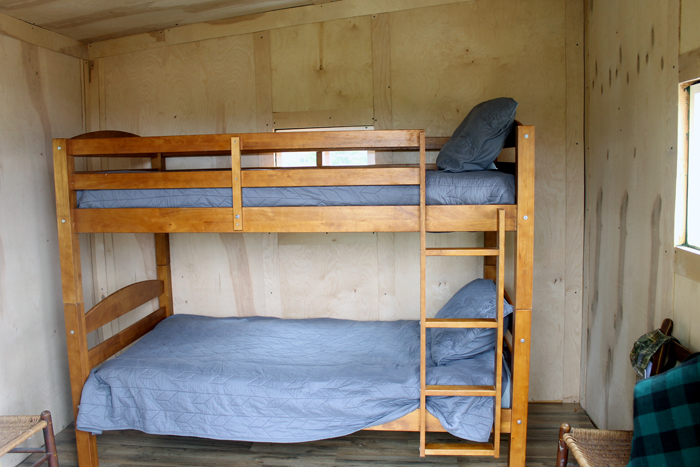 Moving on to the sleep quarters of the cabin, these bunk beds fit the space perfectly. They were actually a second hand find so were really inexpensive.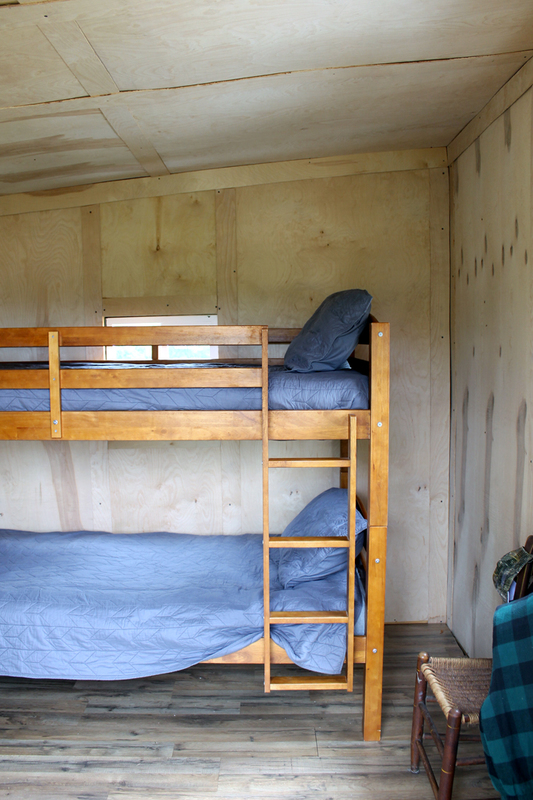 I fell in love with the quilts from Crane and Canopy so we used those in dark grey. The chevron stitching pattern was perfect for a man cave and the quality cannot be beat. They will definitely keep my hunters warm this winter.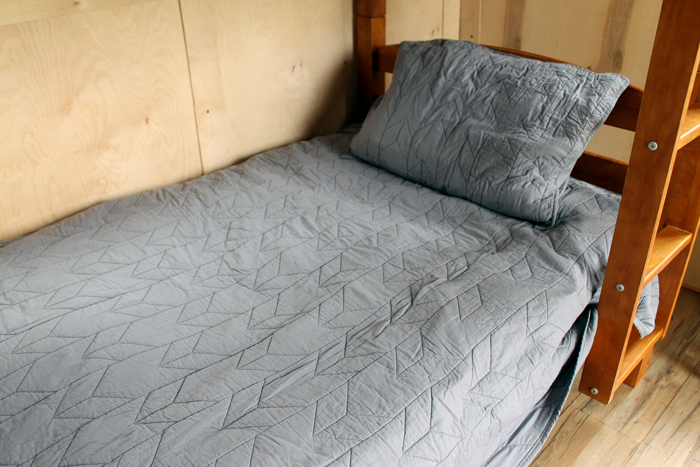 The next corner in the space received a wall hanging that I made along with a few other fun touches.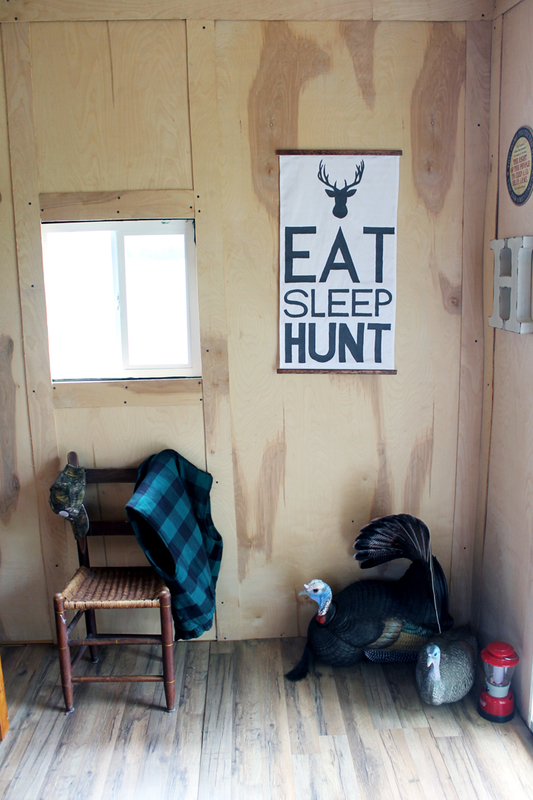 Another vintage chair was placed under the window for watching game.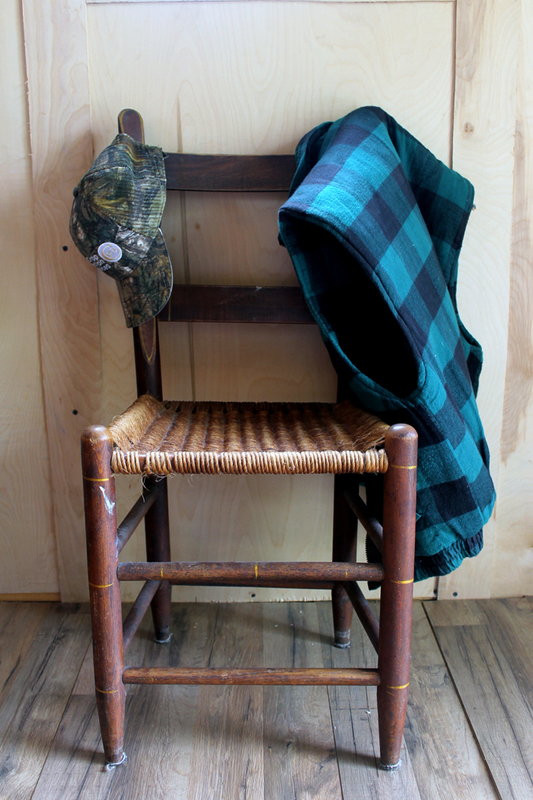 The wall hanging is actually painted fabric with a couple of wood strips placed on top and bottom. I was inspired by a few different sources and I love the way this one came out.
I thought the turkey decoys made great decoration so they came out of the box and got placed in the corner.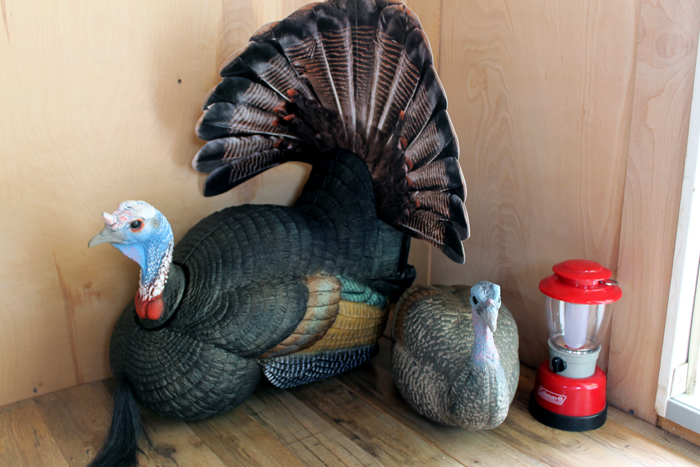 I added a few more things to the wall area next to the door. I didn't want to add too much to the walls as this is a man cave after all! The sign is from Hobby Lobby and the metal letter is from Old Time Pottery.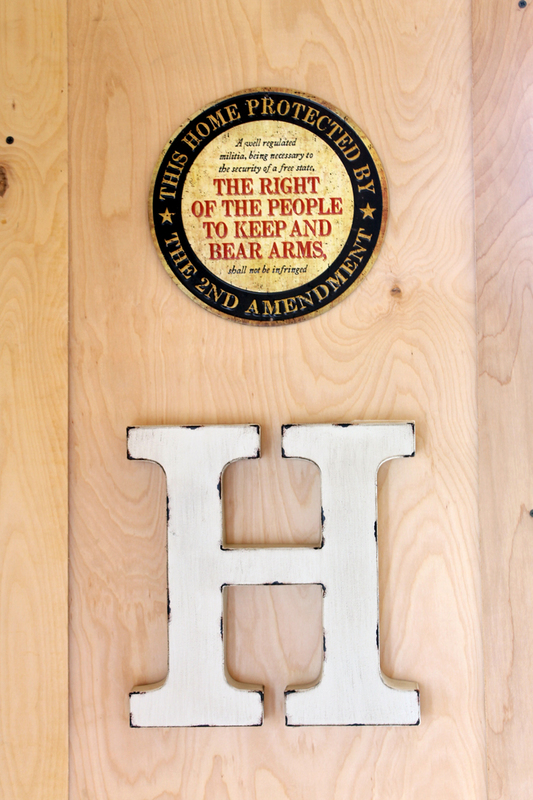 This man cave hunting cabin is ready for hunting season! I know that my husband and son will spend many nights and days enjoying this space. If you are looking for me, you will find me in the craft room!