If your home is anything like mine, you will need a mason jar fruit fly trap before summer is over. With a bounty of garden produce, our home is attacked by fruit flies every single year. This fruit fly catcher has been my go to weapon for years. I finally thought it was time to share here with y'all! If you want more ideas for summer using mason jars, be sure to scroll to the bottom of this post where by blog partners have great ideas for you today as well.

Supplies needed to make your own mason jar fruit fly trap:
Sheet of copy paper
Stapler
Apple Cider Vinegar
Dish washing liquid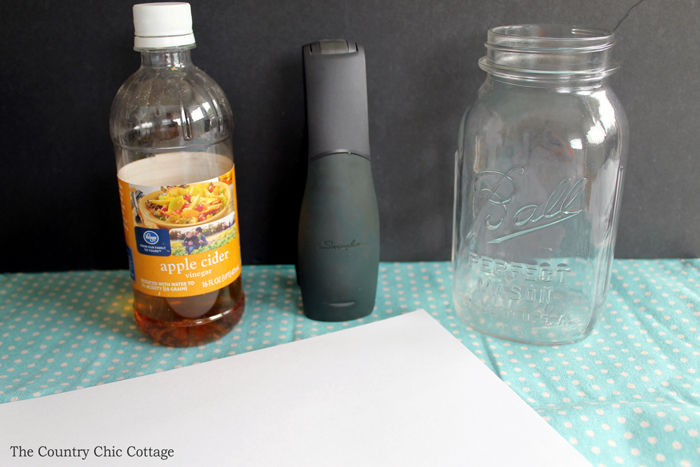 Start by turning the paper into a cone with a small opening at the bottom (see below). Add staples to secure. The cone should sit in the mason jar but the point should NOT reach all the way to the bottom.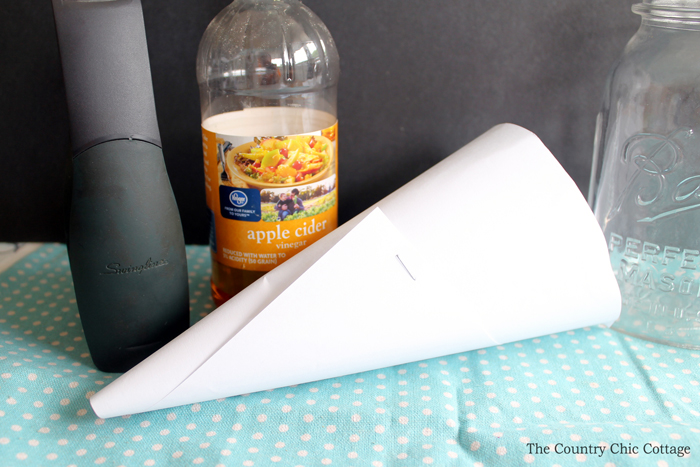 Add a little apple cider vinegar to the bottom of the mason jar then put in a couple of drops of dish washing liquid.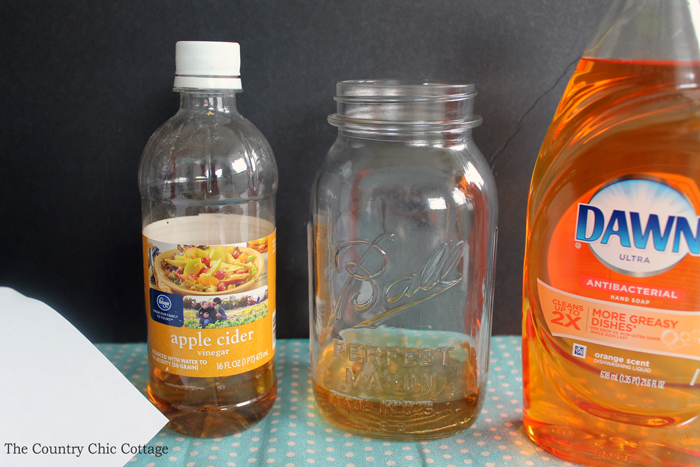 Drop the cone into the jar and your mason jar fruit fly trap is ready to set anywhere you see fruit flies. Remember the cone should NOT touch the vinegar! It should be slightly above.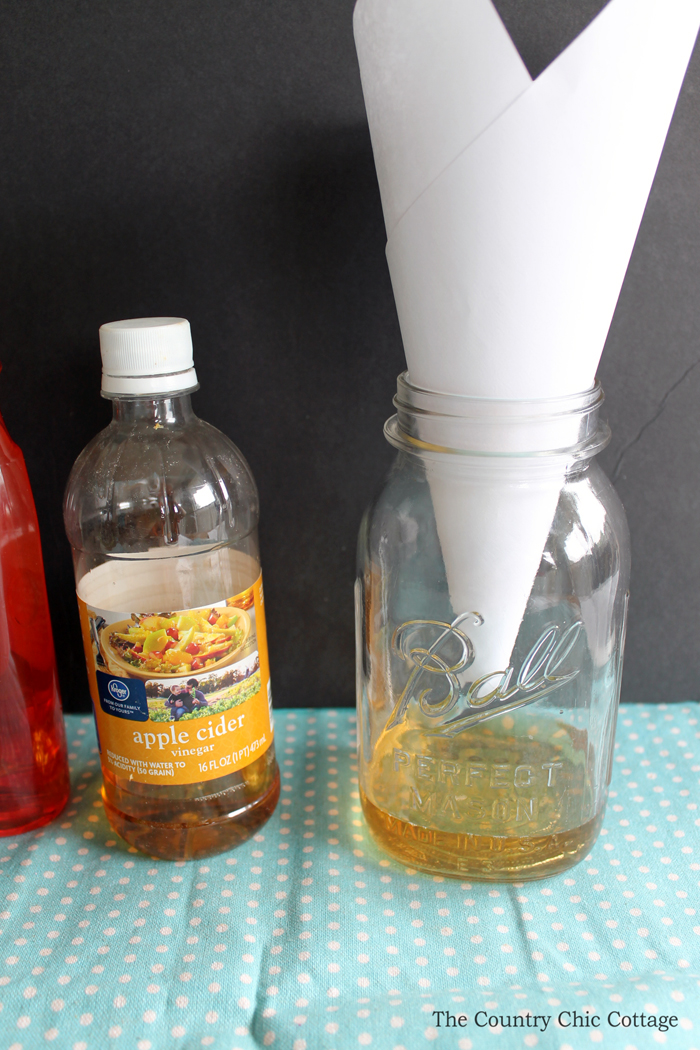 The fruit flies are attracted to the smell of the vinegar and they travel down the cone. They cannot find their way out and will drown in the vinegar. The dish washing soap is said to help coat their wings so they cannot fly away. I have also heard heating the mixture slightly will make the entire thing more attractive to your enemy. Make a mason jar fruit fly trap for your home today! You will not regret it!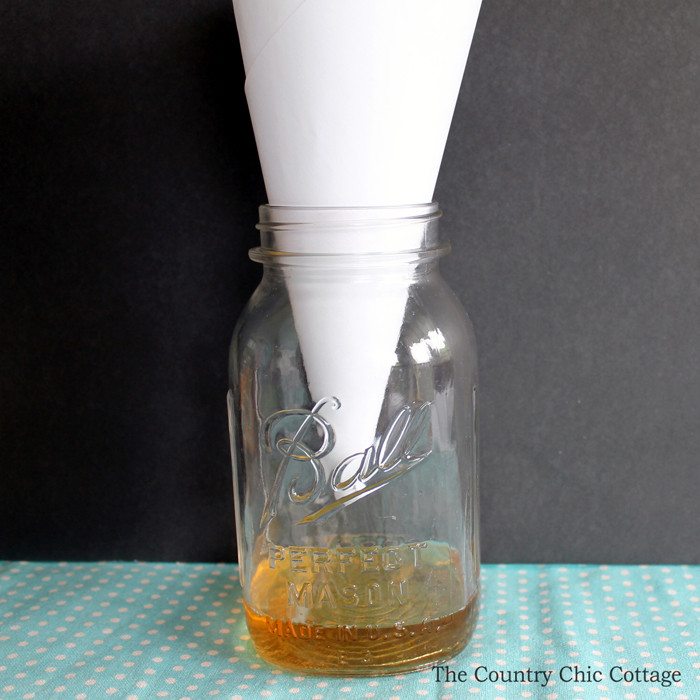 I love that this simple solution is pretty enough to be left out on my counter all summer. Bring it on fruit flies! I am ready for you! Love this mason jar fruit fly trap and want more ideas for summer using mason jars? We have those for you as well.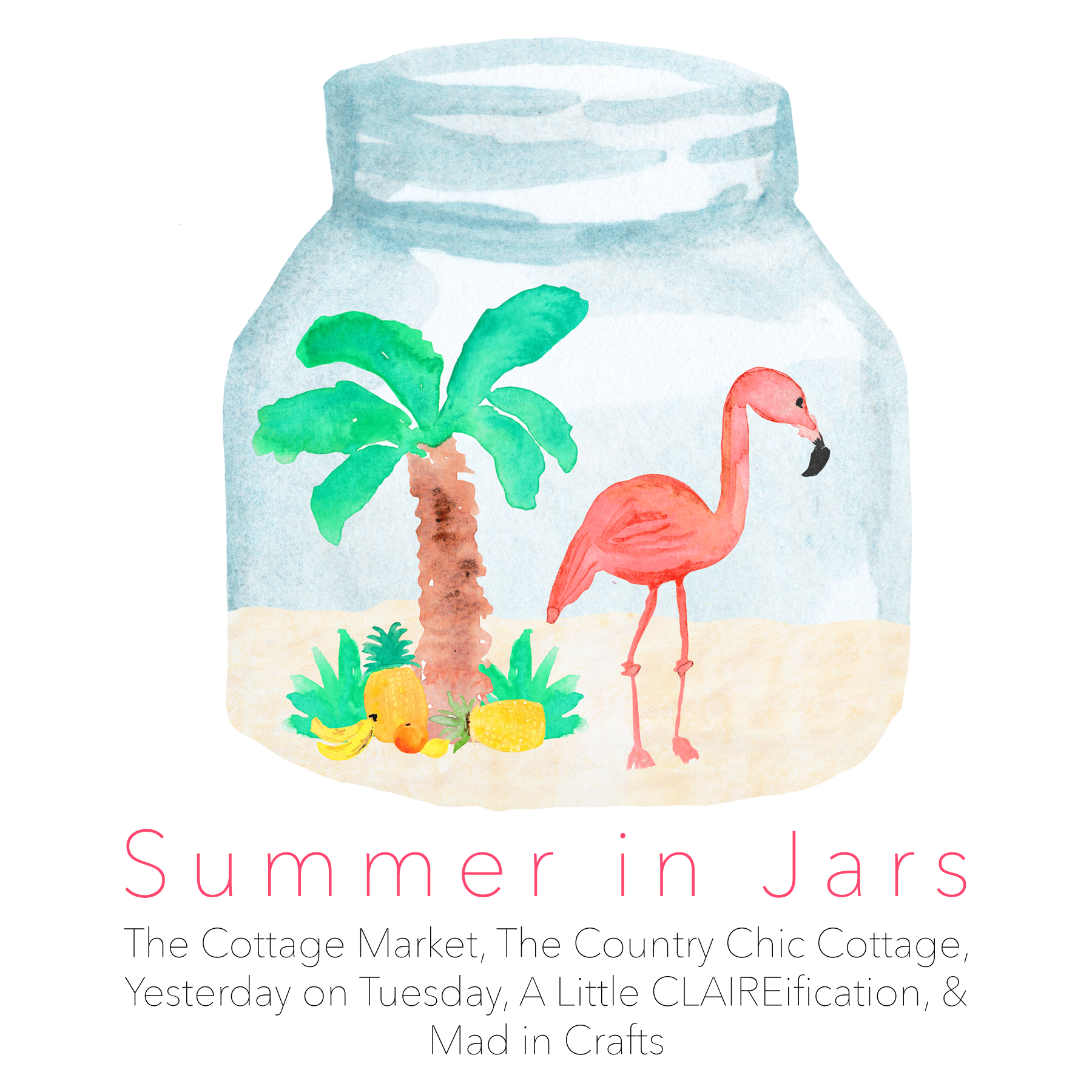 Visit these other blogs and see what summer mason jar crafts they have for you today:
Come back here all week for great mason jar crafts like this mason jar fruit fly trap.

A Year of Jar Crafts
Sign up for our email list to get a FREE book with an entire year of jar crafts! 12 months, 12 crafts, tons of fun!