A mason jar herb planter is a great summer project. Some mason jars and a rustic board can become a hanging herb garden in just minutes. Add this great project to your outdoor or indoor decor. You will love the results. This week is summer mason jar week around here! If you want even more ideas for using mason jars this summer, scroll to the bottom of this post where my partners for this series have even more ideas.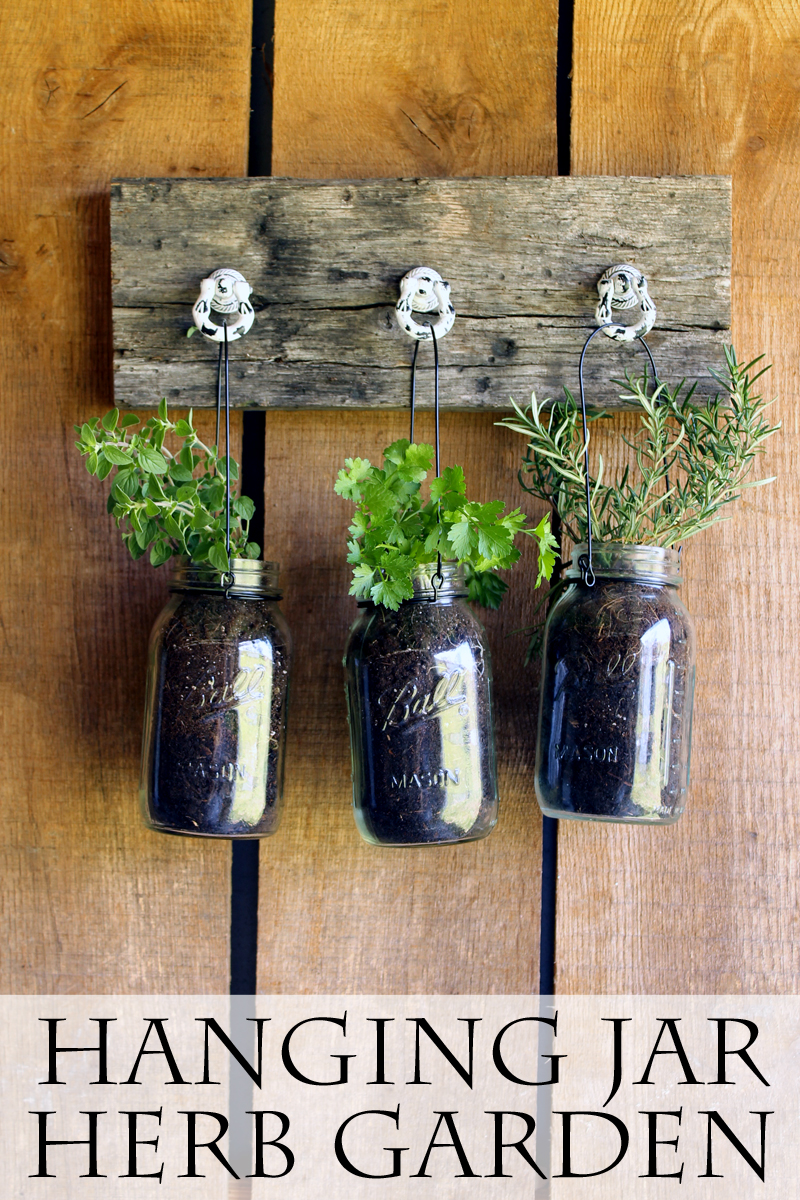 To make this mason jar herb planter you will need:
Some links may be affiliate links which means a portion of your purchase will go to support this site but you will not pay any more.
*We recommend making sure your board is thick enough to accept the length of the bolt on the knobs or you will have to trim the knob bolt using bolt cutters. That way your board can lay flat against the wall you hang it on.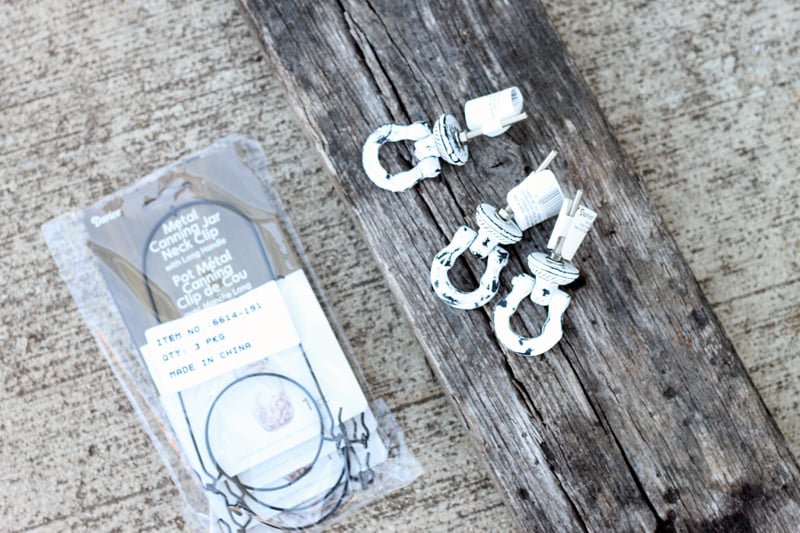 This project was originally posted over at Crafts Unleashed where I am a design team member but I wanted to post it here in case y'all missed it. Begin by drilling holes through your board that will accept the threaded portion of your knobs. Turn the board over onto the back and add a larger hole to accept the washer and nut as shown below. Only make this hole deep enough so that nothing sticks out and your mason jar herb planter will rest flat against the wall.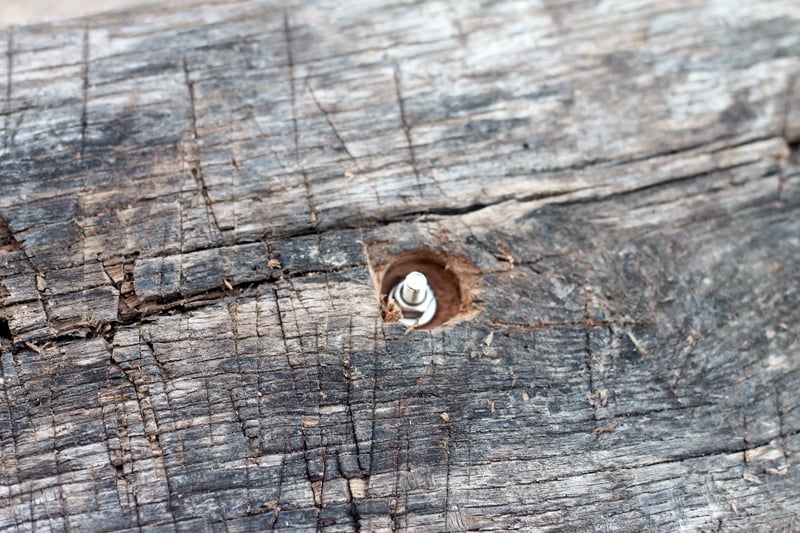 Add all of your knobs through the holes you drilled and tighten with the nuts and washers. I must say that I just love an old rustic worn board. Surely you have a scrap piece lying around your home that is just waiting on a project like this one.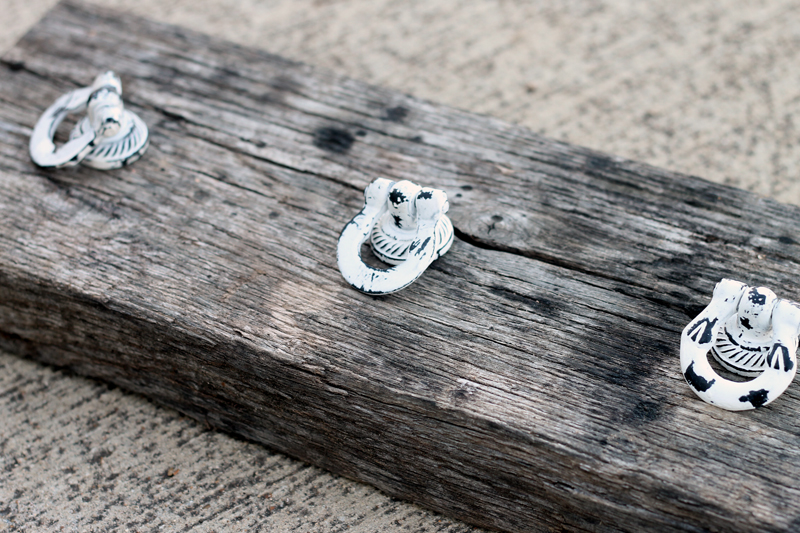 Add the mason jar hangers to the jars by squeezing the portion that fits around the lip. Make sure the hanger goes under the lip so your jars will not fall.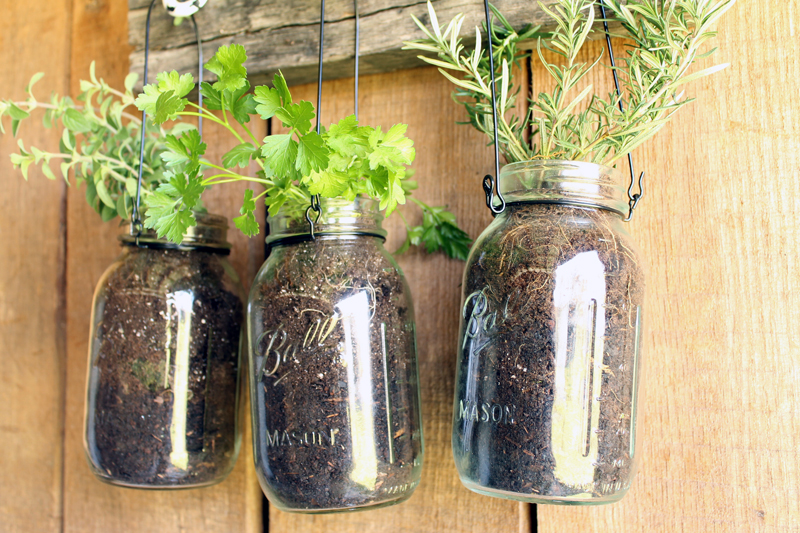 You can then use pliers to remove the hanger from the portion around the jar lip on one side. This allows you to thread the jar handle through the door knocker portion of the knobs and then use the pliers to reattach the handle to the jar again. Repeat for all three jars. NOTE: If you are using knobs that are not "knockers" you can skip this step and just hang your jars from a regular knob.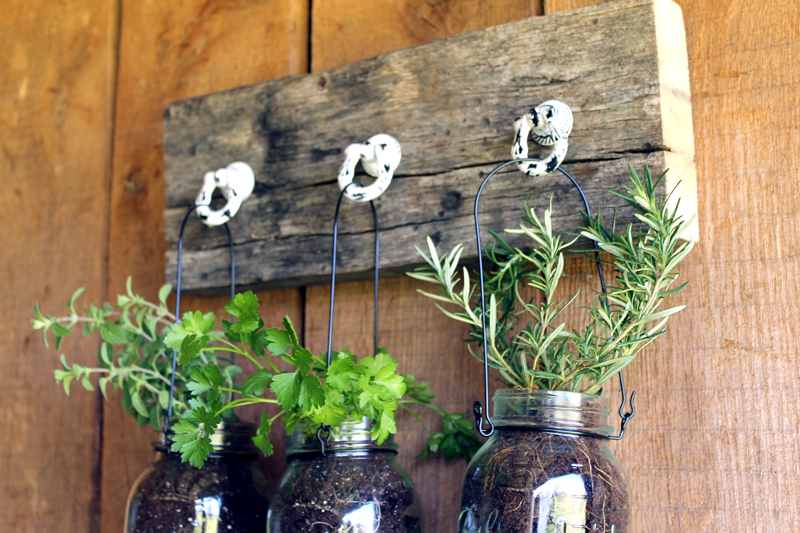 Fill each jar with dirt and the herb plants. You can add rocks to the bottom of each jar if desired to aid with drainage. Hang your mason jar herb planter by using two nails that go all the way through the board and into the surface that you are hanging from. This will ensure that everything is secure.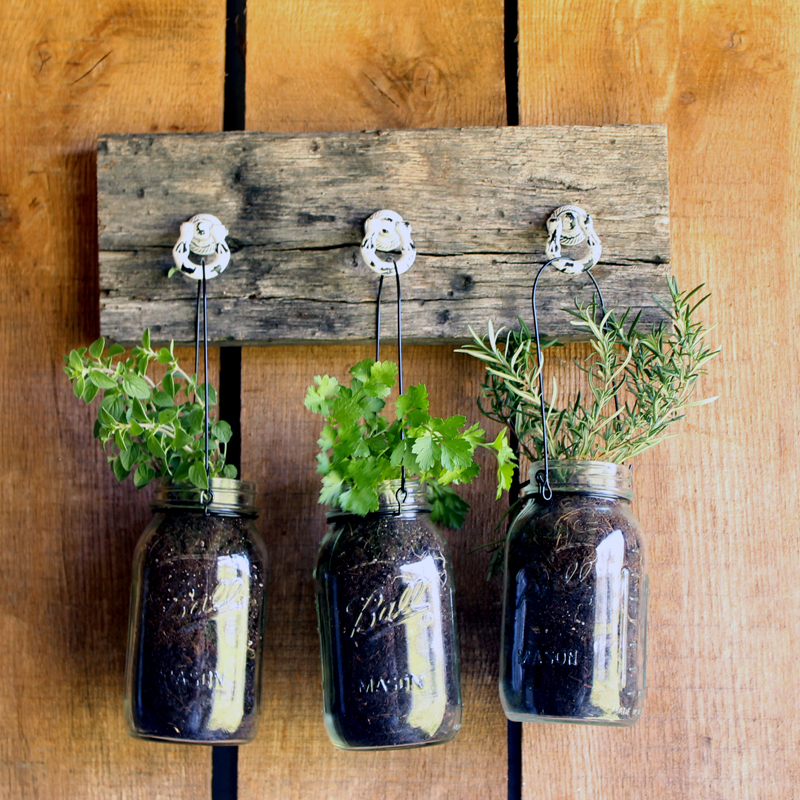 Add this one to your porch, patio, kitchen, and more! A great project that is perfect for summer indoors or out! Get the supplies to make your own mason jar herb planter today.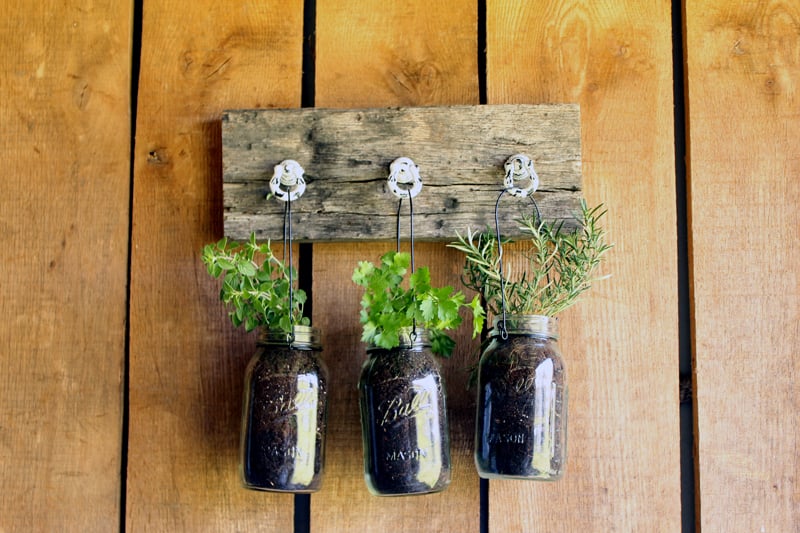 Love this mason jar herb planter and want more ideas for summer using mason jars? We have those for you as well!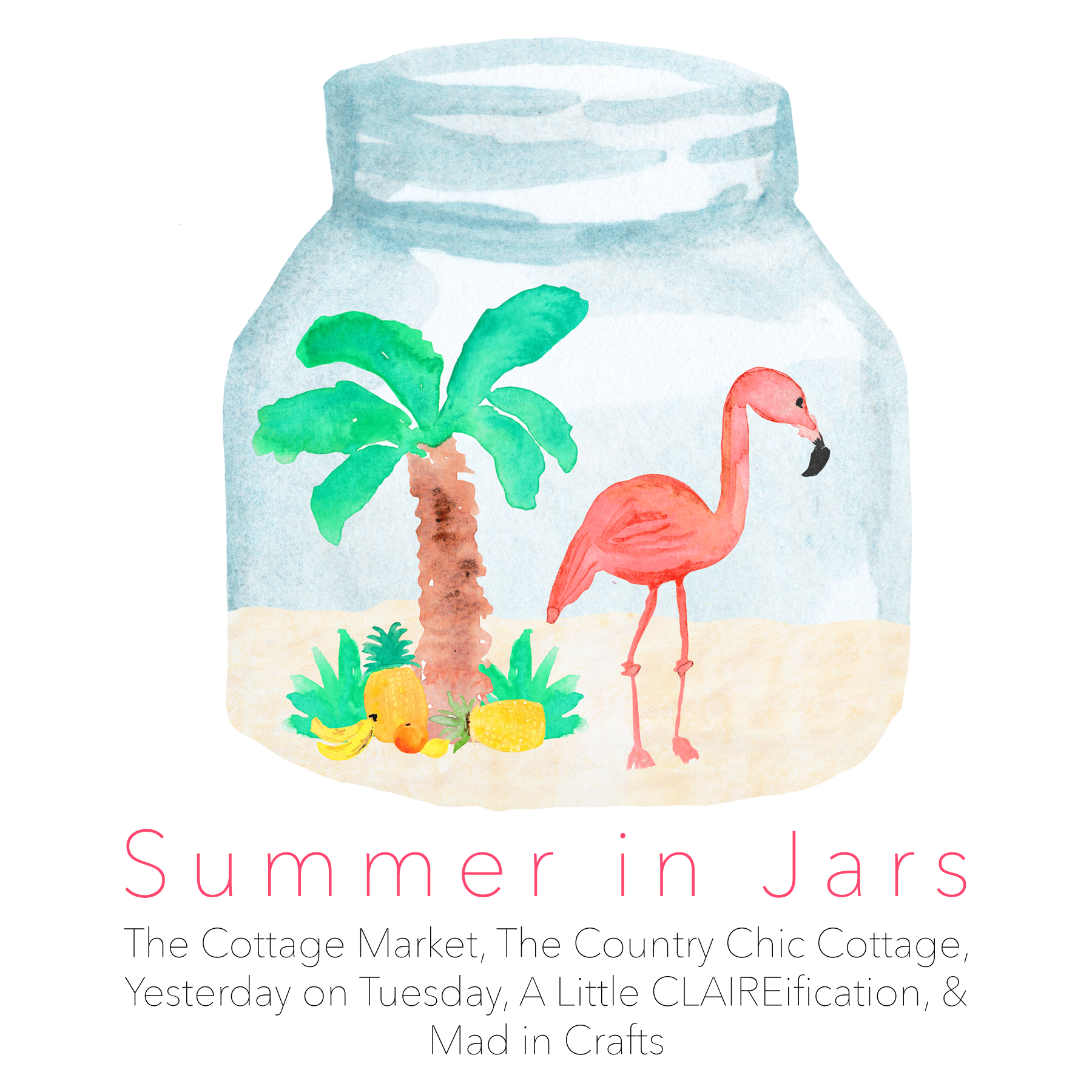 Visit these other blogs and see what summer mason jar crafts they have for you today:
Come back here all week for great mason jar crafts like this mason jar herb planter!
Save
A Year of Jar Crafts
Sign up for our email list to get a FREE book with an entire year of jar crafts! 12 months, 12 crafts, tons of fun!