This month we are sponsored by my friends at Online Labels. I will actually have four fun videos for you this week all with party crafts that you don't want to miss. Today is mason jar party crafts cause what is a party without mason jars!?!?! For me, every party has to have mason jars! So grab those jars and make a fun centerpiece below.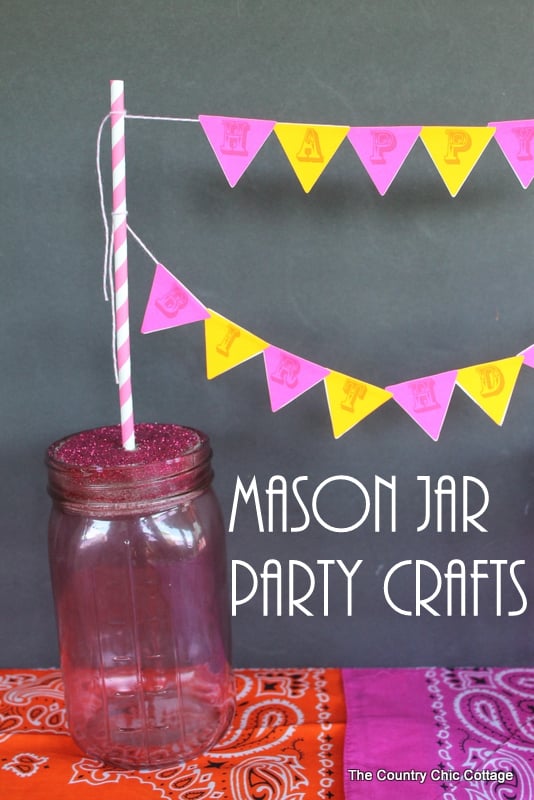 For my mason jar party centerpiece you will need:
Just watch the video below for full instructions on two mason jar party crafts. My mason jar centerpiece with a banner as well as a fun donuts party centerpiece from Carolina with 30 Minute Crafts. Y'all enjoy!
Awesome right? In case you miss any of the instructions for my mason jar party banner centerpiece here is a brief description:
Add straws to Styrofoam circles but DO NOT poke all the way through.
Add discs to the top of the mason jars (you may have to press slightly).
Print the HAPPY BIRTHDAY file onto your labels (be sure the big portion of the triangle is at the top).
Add the labels to the baker's twine by sandwiching the twine between two labels. Make the banner read the same from the front and back by applying a "B" to the back of a "Y" and so forth. So on the front you will have "BIRTHDAY" and on the back it will also read "BIRTHDAY" once you turn it around. I also alternated my colors as shown. You can figure this portion out I promise! Need it to read something besides "Happy Birthday"? Be sure to download the template from Online Labels or use the label designer there to make this banner read anything you like.
Tie your banner to the paper straws. You can secure with a bit of hot glue if needed.
Your mason jar party centerpiece is ready to display!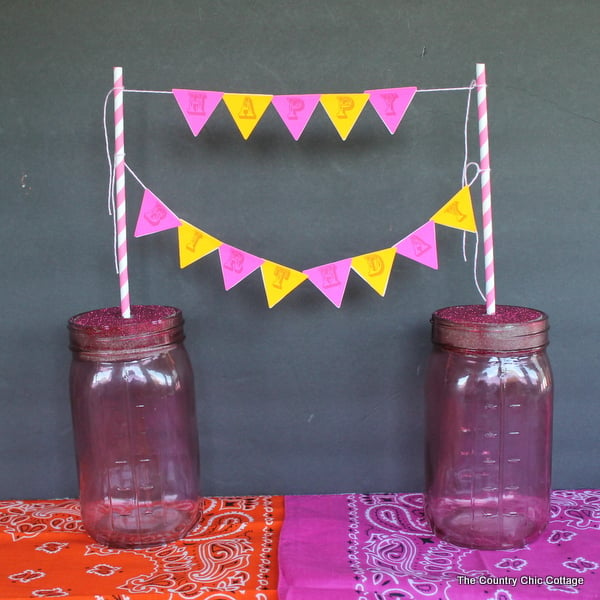 A Year of Jar Crafts
Sign up for our email list to get a FREE book with an entire year of jar crafts! 12 months, 12 crafts, tons of fun!