Serve up fun all year long by serving up various mason jar salads. Learn the basics of assembling a salad in a jar below plus get tons of great recipes so you can give this one a go. Salads in a mason jar are a great way to eat healthier all year long. You can pack up any one of these salads for the ultimate work day lunch. Or pack a few and head off for a family picnic. Either way, we are here to help with tips, tricks, and recipes.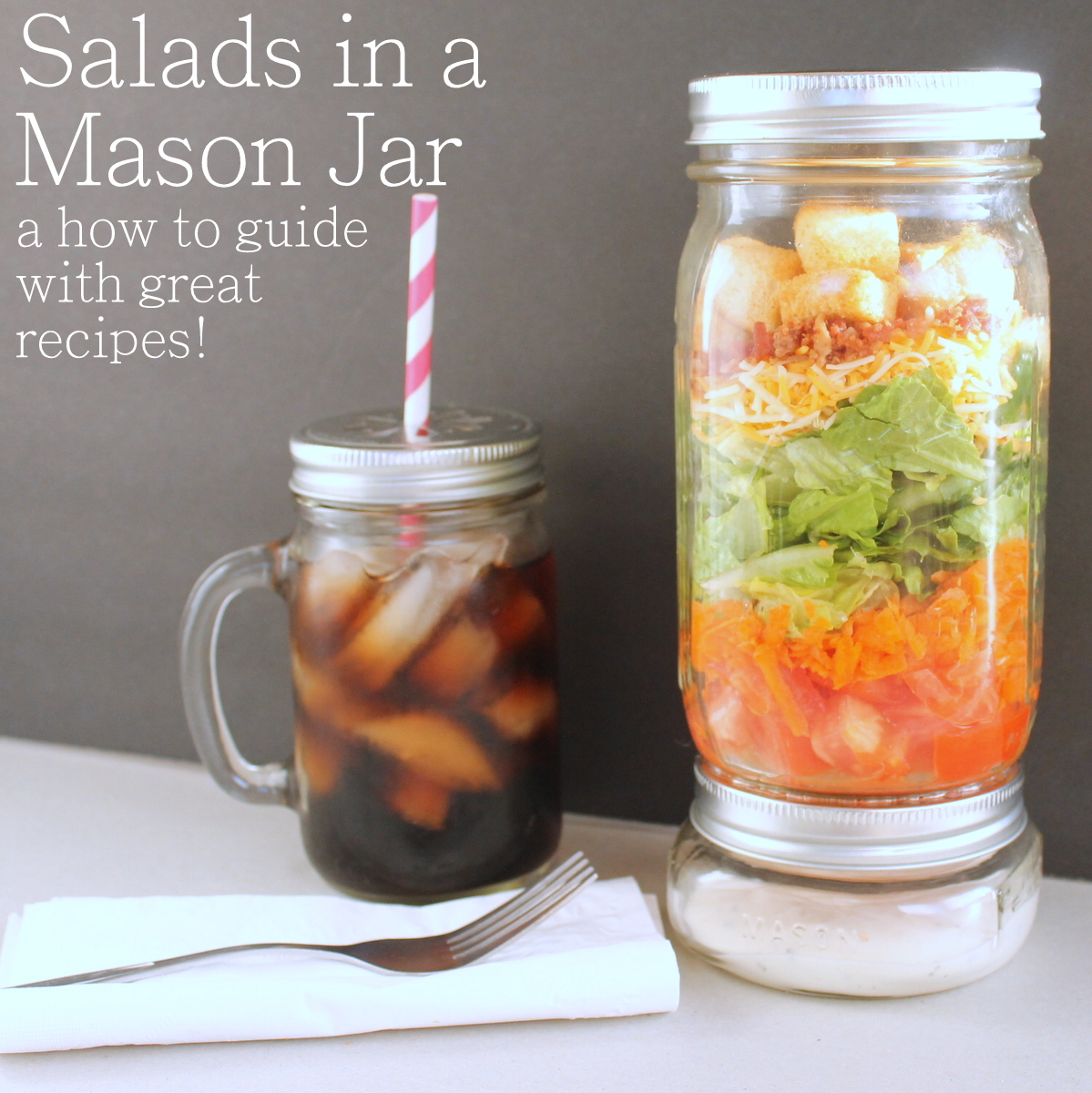 We are going to start with a how to guide on assembling your mason jar salads. Begin with this great mason jar salad container if you wish. Or be sure to package so that your dressing does not get the rest of your ingredients soggy. Follow our how to guide below for the ultimate (not soggy) mason jar salad.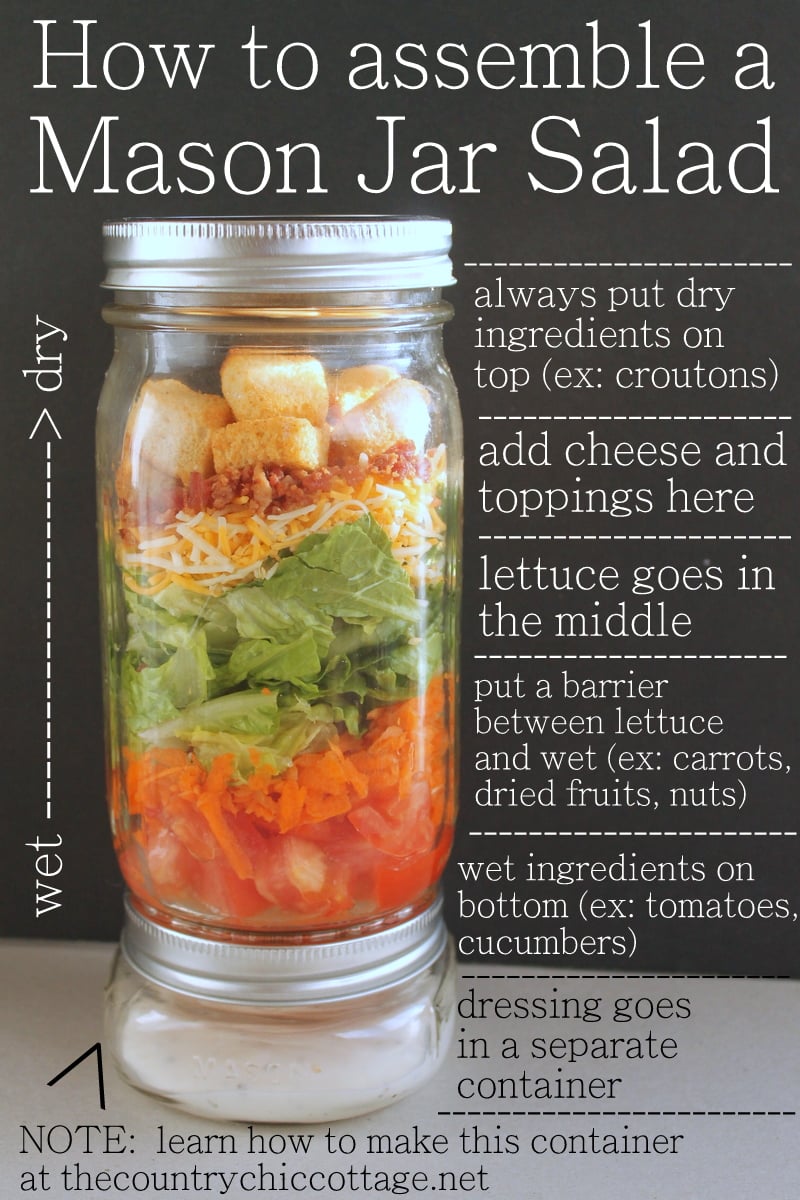 Be sure to follow along and package the ingredients you use from wet to dry. This will keep your salad as fresh as possible. When you are ready to eat your lunch, just mix the ingredients by stirring or even shaking. Add your dressing if packaged separately and you have a lunch on the go that is not only good but healthy as well. You can add any variety of ingredients to your mason jar salad. Grab what is in season and let your imagination and creativity flow. You can use your own salad recipe just be sure to follow the graphic above when packaging it.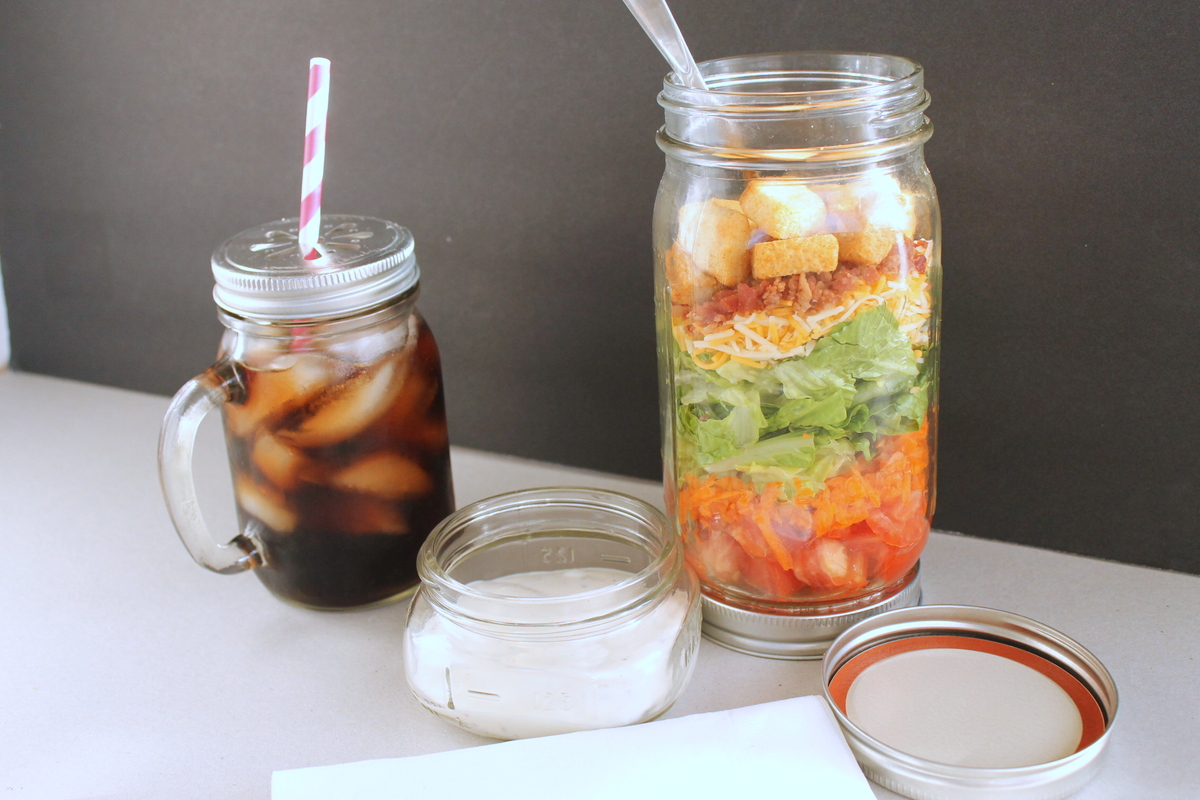 Are you ready to put some variety in your lunch routine? Click here to see 15 unique mason jar salad recipes. Which variation will you try first? Or has this inspired you to create your own version of these mason jar salads? Whichever you choose, enjoy a healthy lunch with our guide to salads in a mason jar. You will be glad you did!
A Year of Jar Crafts
Sign up for our email list to get a FREE book with an entire year of jar crafts! 12 months, 12 crafts, tons of fun!