Make a simple mason jar table number for your wedding with these instructions. This idea is perfect for marking the number of your reception tables. You will just need a few supplies and some spray paint to make one or a dozen of these easy crafts. You can find even more mason jar wedding ideas at the bottom of this post as I am joining up with some other bloggers all week. Y'all don't miss it!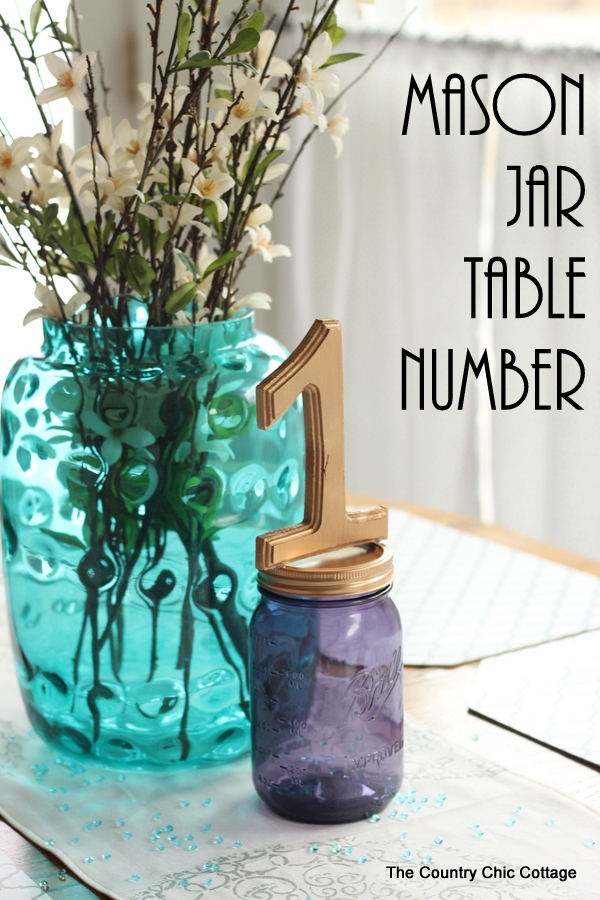 Supplies needed to make your own mason jar table number for weddings: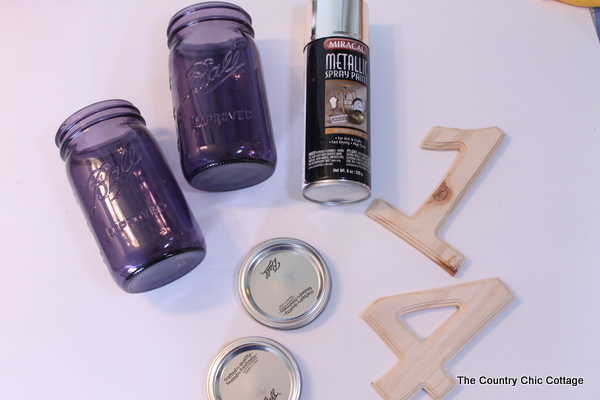 Start by gluing the lid inside of the band. Put a bead of hot glue all the way around the edge and press together.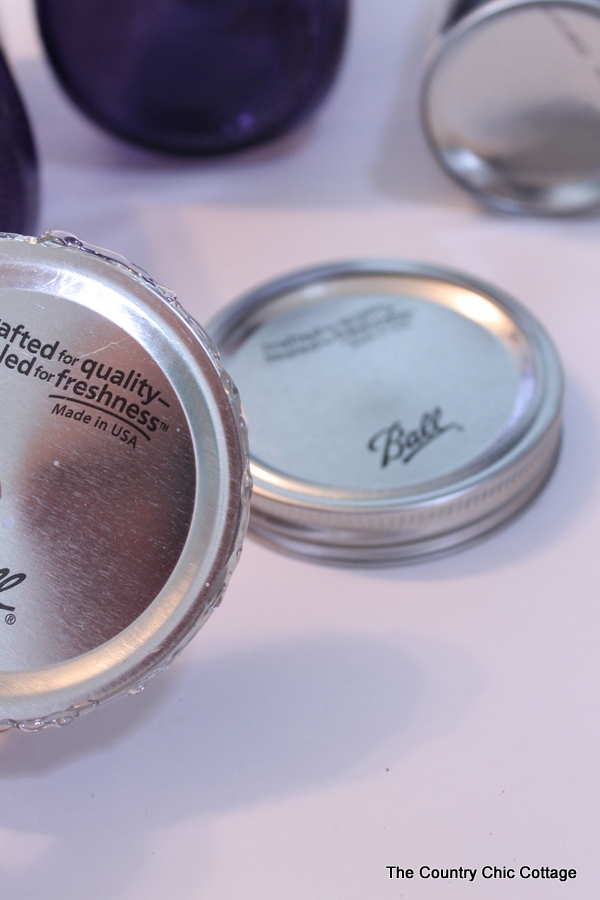 Then use hot glue to put the unfinished numbers on top of the lids as shown.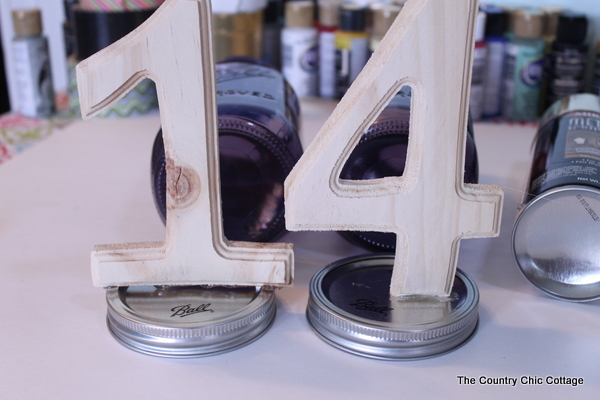 Spray paint the entire lid and number with a few light coats of metallic spray paint. Allow to dry then put them on top of the purple mason jars.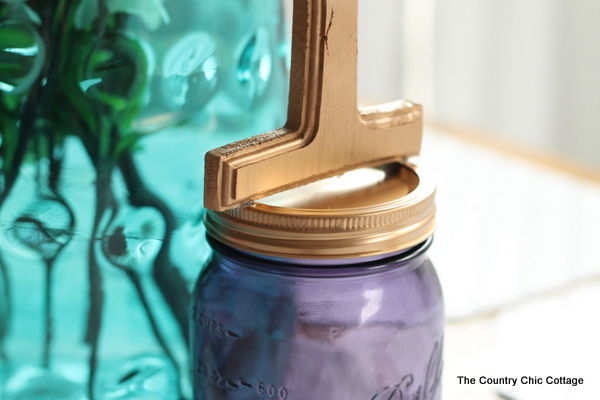 You have some mason jar table numbers in no time! Do you have more than 9 tables at your wedding? You can make two jars for the double digit tables.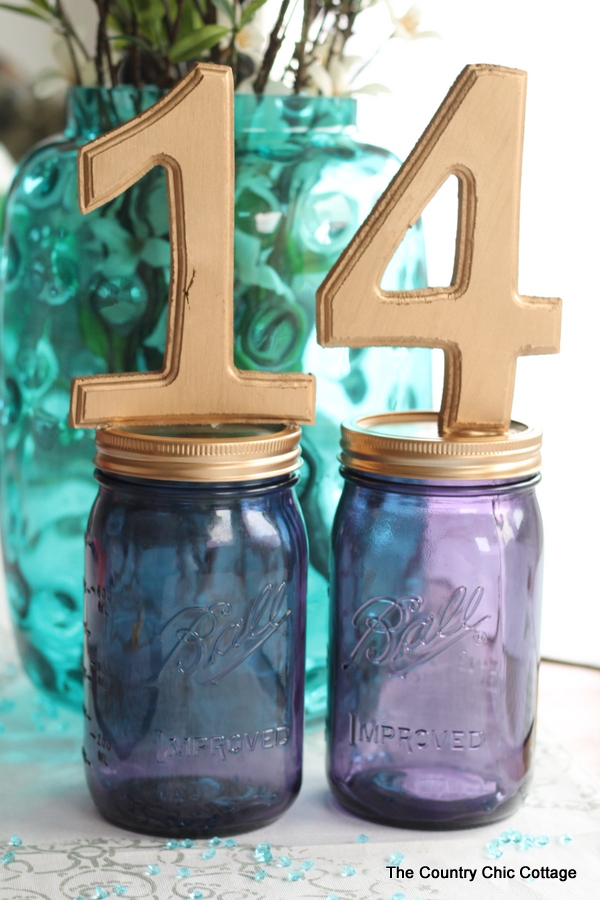 Grab a few supplies and make yourself a mason jar table number in minutes. Don't love the purple? Grab clear mason jars and paint them the color of your choice before adding on the number top. Customize this mason jar wedding idea to fit the colors of your big day.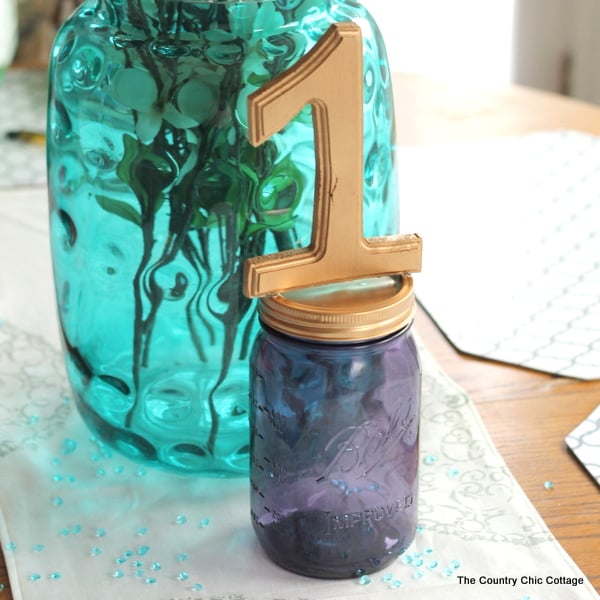 Now for some more mason jar wedding ideas from the blogs I am partnering with this week. There have been some fabulous ideas so far and I am sure today will be equally amazing!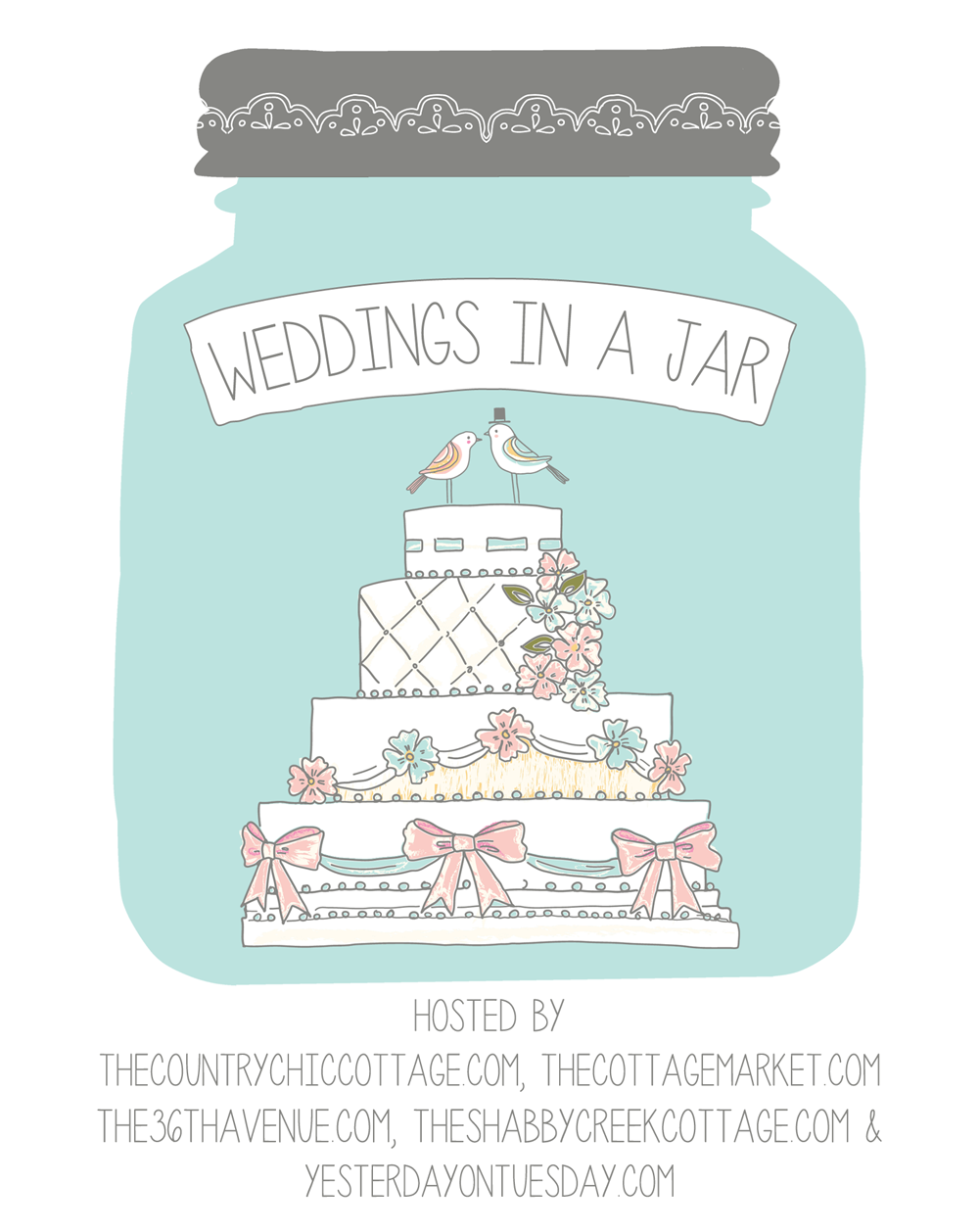 Just click on the links below to see what my partners for this series have in store for you!
A Year of Jar Crafts
Sign up for our email list to get a FREE book with an entire year of jar crafts! 12 months, 12 crafts, tons of fun!