Make this great mason jar utensil carrier in under 10 minutes. Want to learn how? Watch the great video below. This week we are using items supplied by American Crafts for our crafty videos.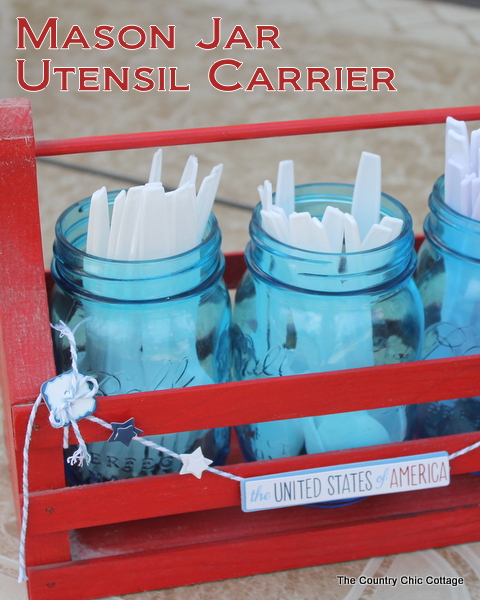 I am joining with Carolina from
30 Minute Crafts
on the video below. She has another patriotic mason jar craft for you that you will love! So watch us below.
If you can't see all the details in the video here are a few shots for you.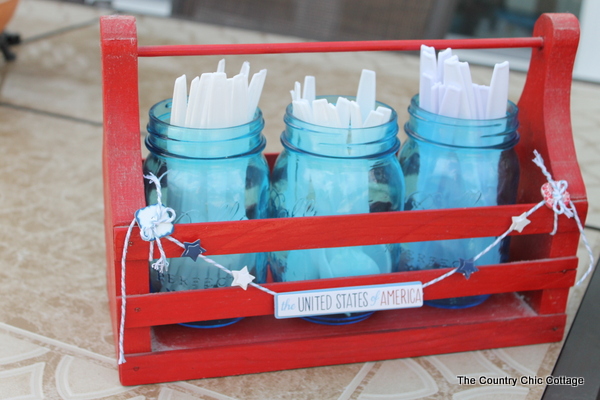 Gotta love those wonderful new blue mason jars from Ball. Buy the
Ball Jar Heritage Collection Pint Jars
on Amazon (affiliate link).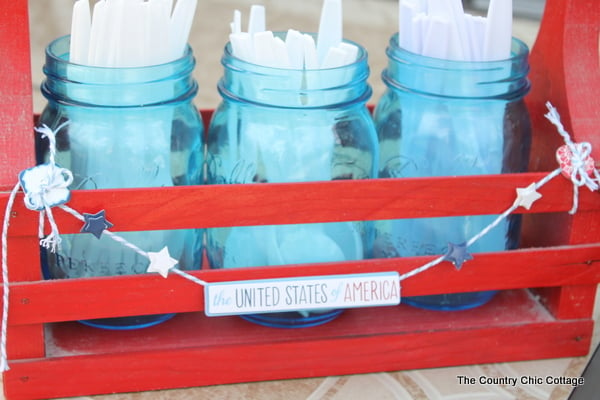 I hope you enjoyed our crafty video today and will come back for another one on Friday!
A Year of Jar Crafts
Sign up for our email list to get a FREE book with an entire year of jar crafts! 12 months, 12 crafts, tons of fun!