I have been dying to try the new Fuse from We R Memory Keepers ever since I saw it at CHA this winter. When I was offered a chance to receive one for free and use it in this sponsored post, I jumped at the chance. I came up with these mason jar wedding toss pouches for y'all. These little pouches can be used to hold whatever you are going to have tossed at the bride and groom on the big day. Follow along below to see how to make your own.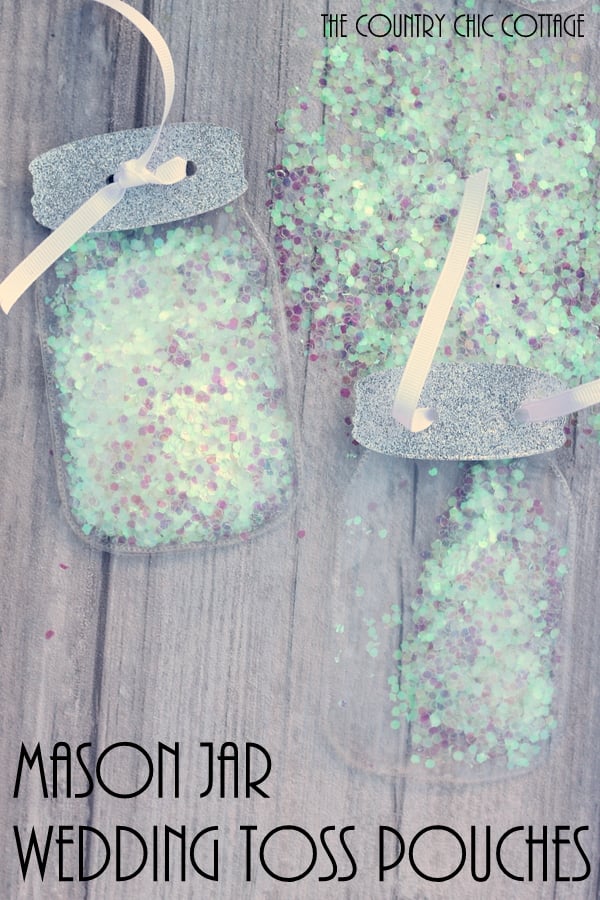 First of all I want to share a little about the Fuse. The Fuse is a heat tool that easily allows the user to easily create custom pockets and sleeves for use in sealing keepsakes, memorabilia, crafts and party decor. The Fuse tool comes with a fusing tip, cutting tip, ruler, stencil and tool stand. The welding tip creates a strong, clean, micro-weld seam that will not tear or separate, while the cutting tip allows you to create a slit in any plastic sleeve. Starting TOMORROW July 1st on HSN there will be a special Fuse bundle set available for purchase for ONE DAY ONLY. The following will be in the bundle: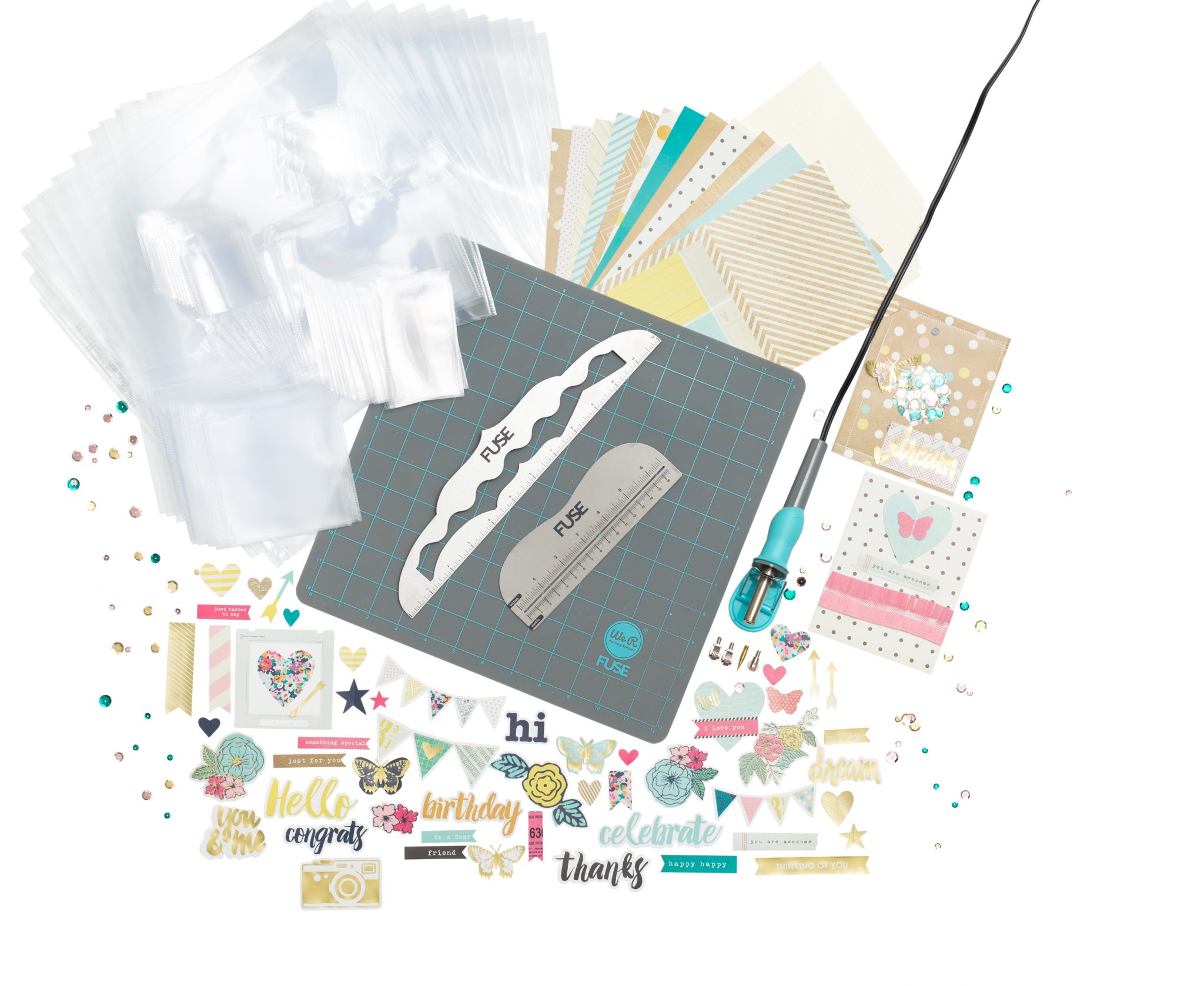 Fuse tool, with ruler, stand and two tips (1)

12×12 photo sleeves (15)

4×6 photo sleeves (20)

4×4 photo sleeves (20)

2×2 photo sleeves (20)

1.8×2.4 photo sleeves (20)

heat resistant mat (20)

cards (6)
shaker cards (6)
embellishments (52)
envelopes (12)
sequins (1)
The MSRP on the kit is over $100, but the one-day special will be a fraction of that price. How much?? Click here to see the Fuse bundle and order your own!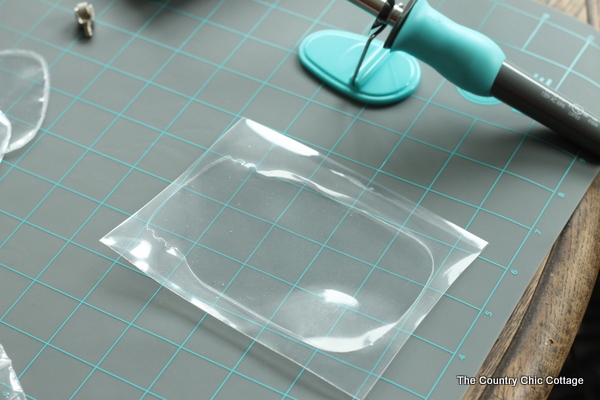 The other supplies (in addition to the Fuse) that you will need to make the mason jar wedding toss pouches are as follows:
Jumbo glitter, confetti, or anything else to toss at the bride and groom
Ribbon
Hole punch
Start by cutting mason jars out of the sleeves provided in the Fuse kit with the Sizzix mason jar die. You will then fuse the mason jar around the edges. I thought it would be easier to show you how the Fuse works rather than try to tell you in words. Here is the fusing process in real time. I went slowly and carefully making sure the edges stayed lined up. Remember to use the heat resistant mat provided with the kit and the fusing tip for this step. Do not go too slowly as your plastic will melt too much. There is a slight learning curve but you will be fusing together mason jar pouches in no time.

The image below is what the mason jar pouch will look like once fused. NOTE: Each 12 x 12 photo sleeve will make six of the mason jar wedding toss pouches.
Cut the mason jar lid from the silver glitter paper. (Each 12 x 12 sheet of paper makes about 16 lids.)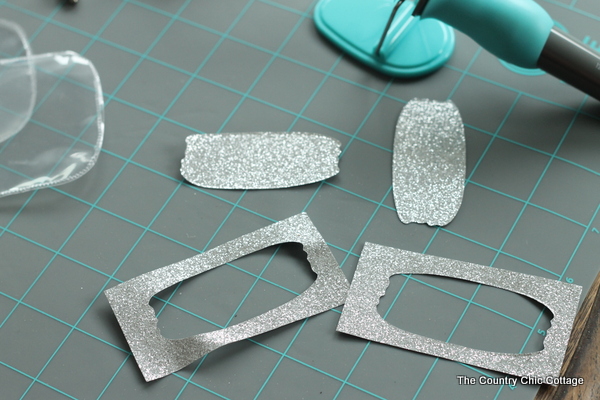 Fill the pouches you created with the Fuse with glitter, confetti, or anything else you are going to toss at the bride and groom.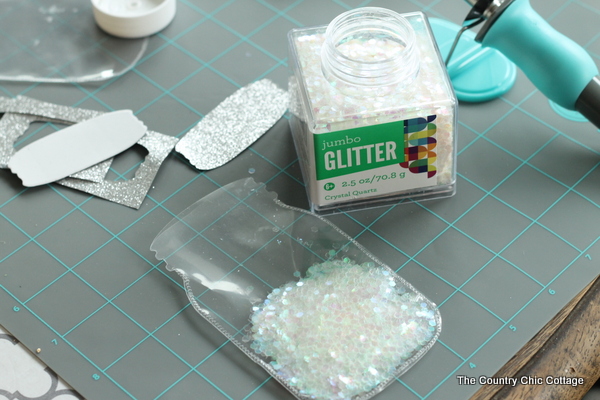 Layer the mason jar lid over the pouch and punch two holes. Thread in a piece of cut ribbon.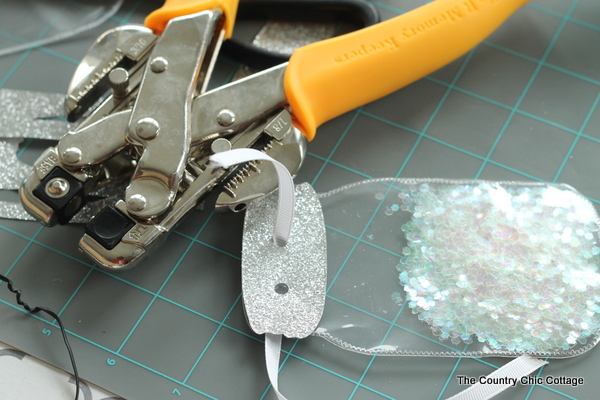 Tie off the ribbon and you have one mason jar wedding toss pouch ready to go. Continue on assembly line style until you have enough for your DIY wedding. Add them to a table with a sign for instructions for the guests.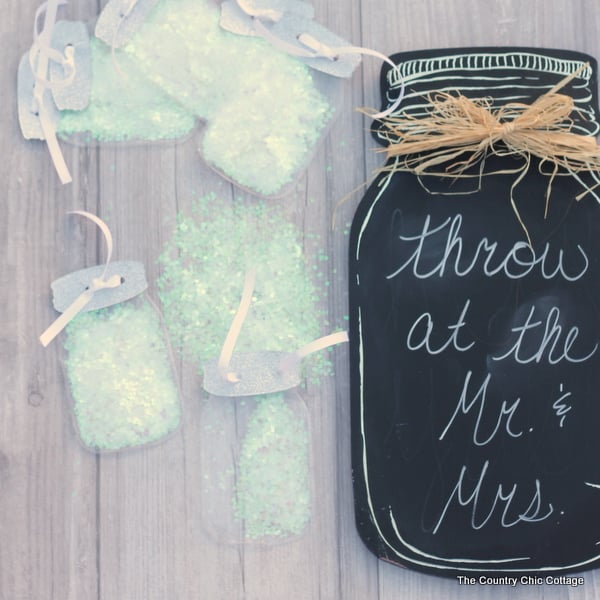 You can make up a ton of these mason jar wedding toss pouches in a few minutes. Your guests will love this little handmade touch! Throw the DIY mason jar wedding of your dreams with this fun craft project. And be sure to pick up the Fuse either with the HSN bundle or if you miss that deal still look for it at a craft store near you!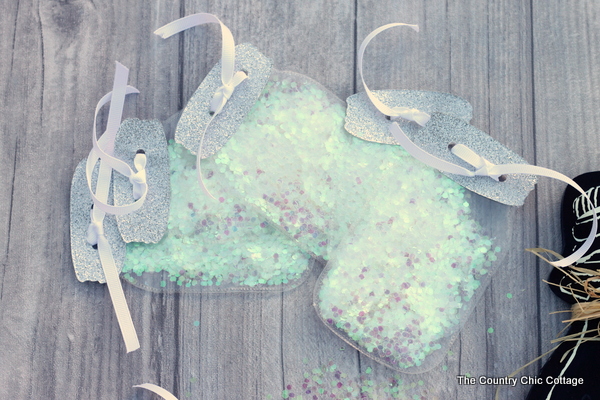 A Year of Jar Crafts
Sign up for our email list to get a FREE book with an entire year of jar crafts! 12 months, 12 crafts, tons of fun!