What happens when a box of random craft supplies shows up at your door? The Krylon Mystery Box Challenge of course! Krylon is sponsoring this post and provided a big box of the most random things for me to make something with. My metallic let it snow sign is the result and I must admit that I love it!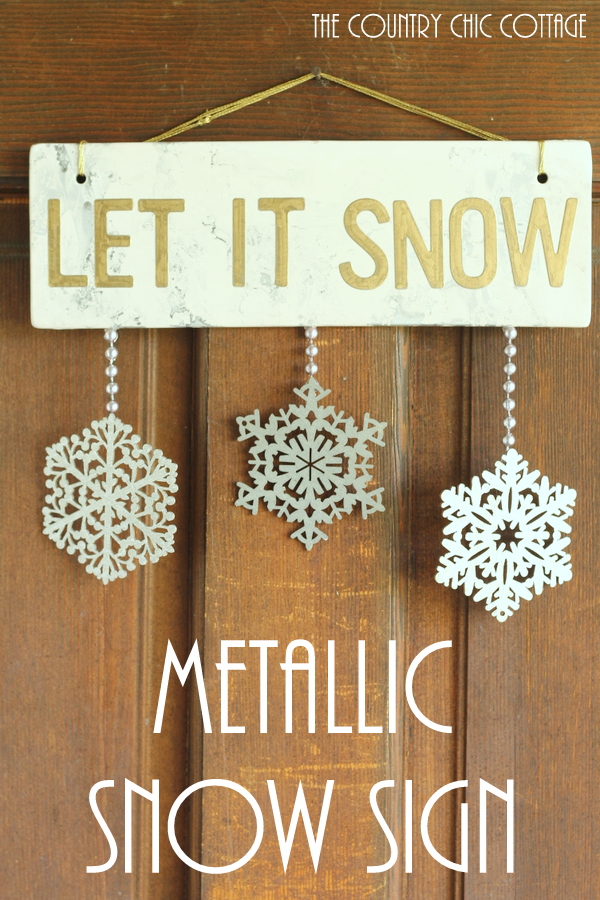 Here is the utter box of randomness that showed up at my door. Sometimes I think they are just messing with me….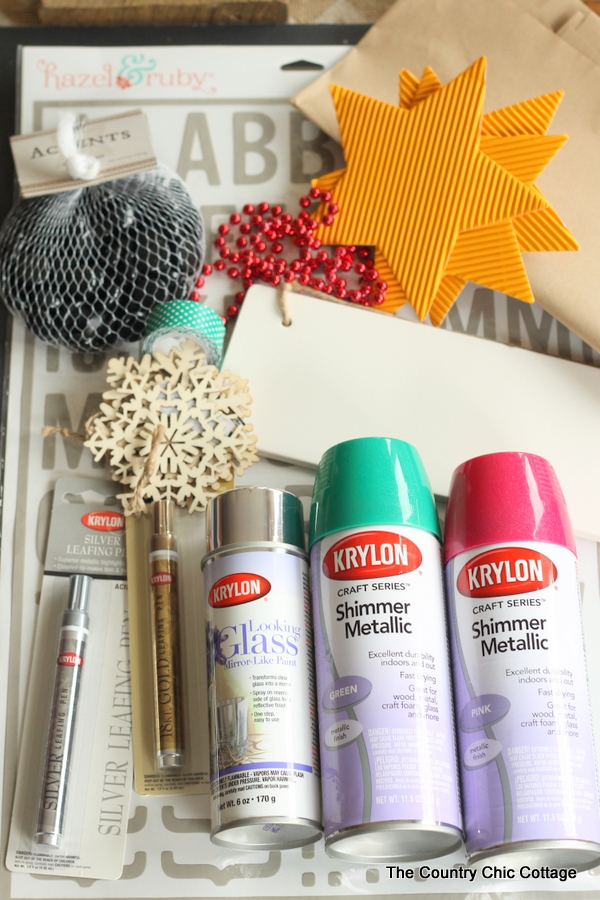 But I made it work and had a blast doing it! I used the following items from the box:
Ceramic sign
Krylon Looking Glass Spray Paint
Wood laser cut snow flakes
Strand of beads
Krylon Silver Leaf Pen
Krylon Gold Leaf Pen
Hazel and Ruby Letters
I also used:
Metallic gold cord
E-6000 adhesive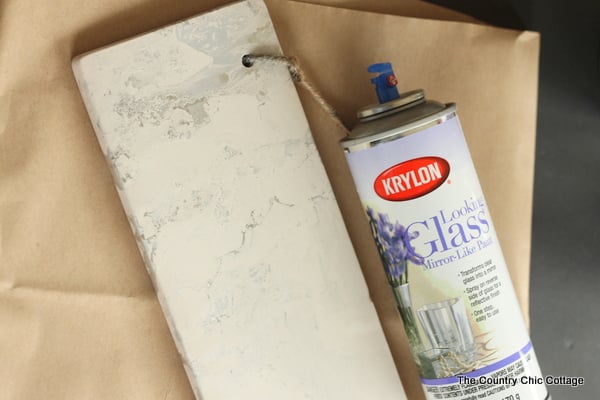 I started by adding that marbling effect you see above to the ceramic sign. You can see me add that effect in this short 25 second video below. Just spray the water with your paint, dip in your item, and you have an awesome marbled paint effect!
Next I cut the strand of beads into three random lengths. I spray painted those snow flake cut outs with the looking glass spray paint and set aside to dry.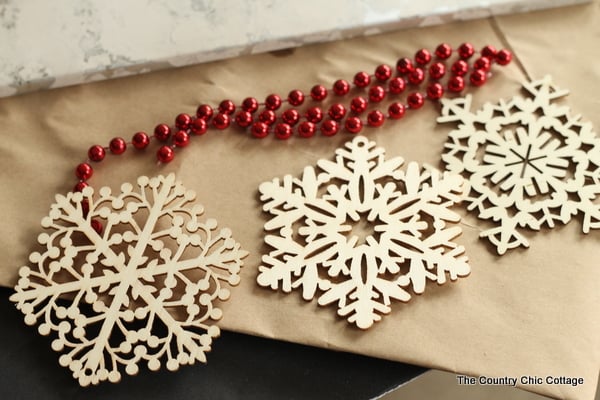 I used the silver leafing pen on the beds. You use these pens just like any other paint marker. Set aside to dry completely.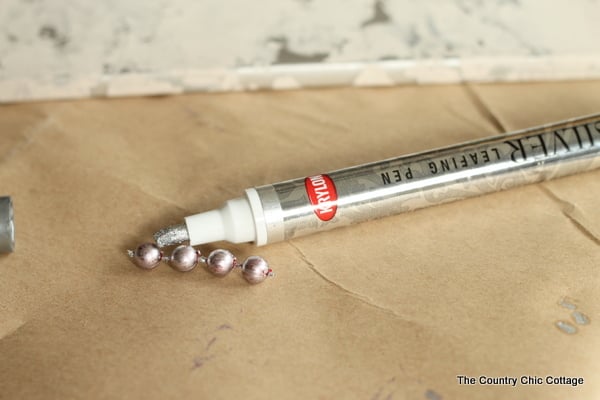 Next apply those stick on letters using a ruler as a guide to keep everything straight.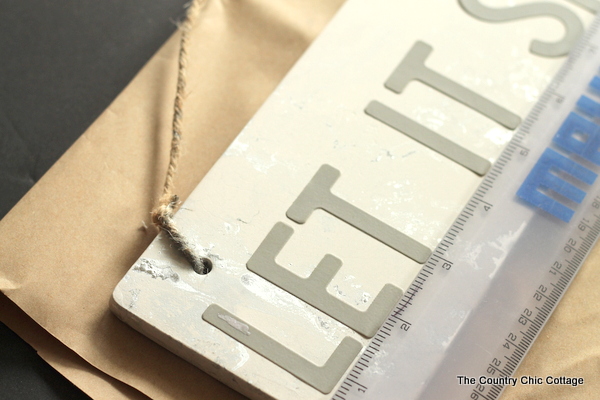 I used the gold leaf pen on the letters just covering the plain grey.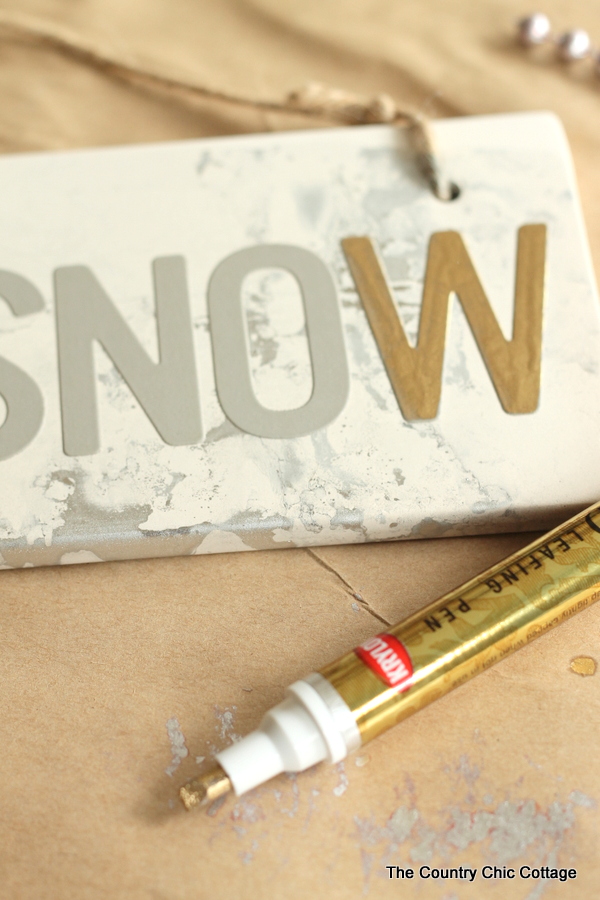 Now it is time to attached everything together. The ceramic of the sign does not work well with hot glue (I figured that out the hard way). So use E-6000 on all glued joints. Allow to dry for at least 24 hours before handling.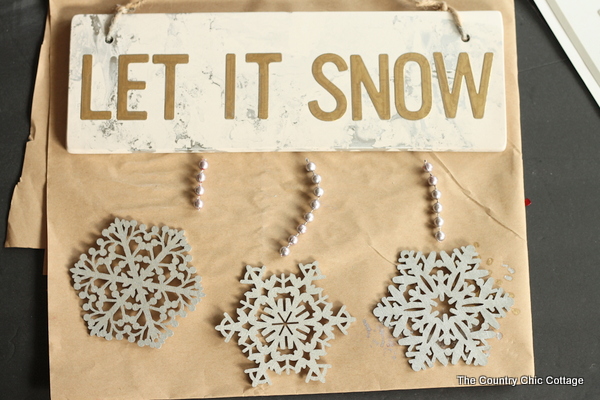 Just glue the beads onto the sign on one end and the snow flake on the other end.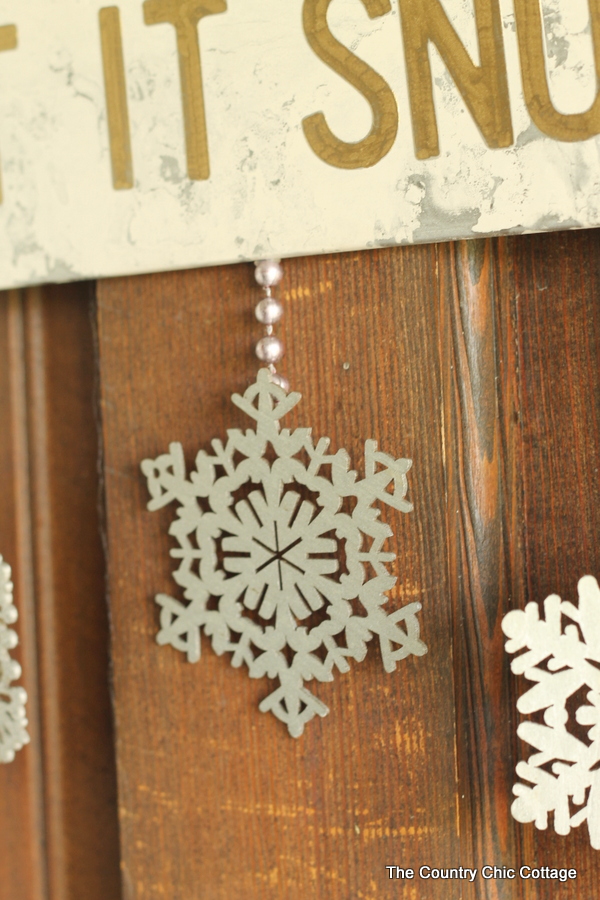 I also replaced the jute hanger at the top with some metallic gold cord. I have this hanging on my front door right now but it may end up elsewhere this winter. Where would you hang this metallic let it snow sign? Also what would you have done with the box of randomness that Krylon sent me? A mystery box is tons of fun but sometimes I am really stumped when they come!