Whip up this mocktail gift in a jar in just minutes and give to anyone on your gift giving list. This super simple idea can be modified to include a small bottle of alcohol if you want to turn this into a cocktail gift in a jar. Either way this is sure to be a hit with your gift recipient. This post is sponsored by Expressionery however all projects and opinions are my own.
This is a part of a gift in a jar series and you can see even more ideas at the bottom of this post from our blog partners for this series.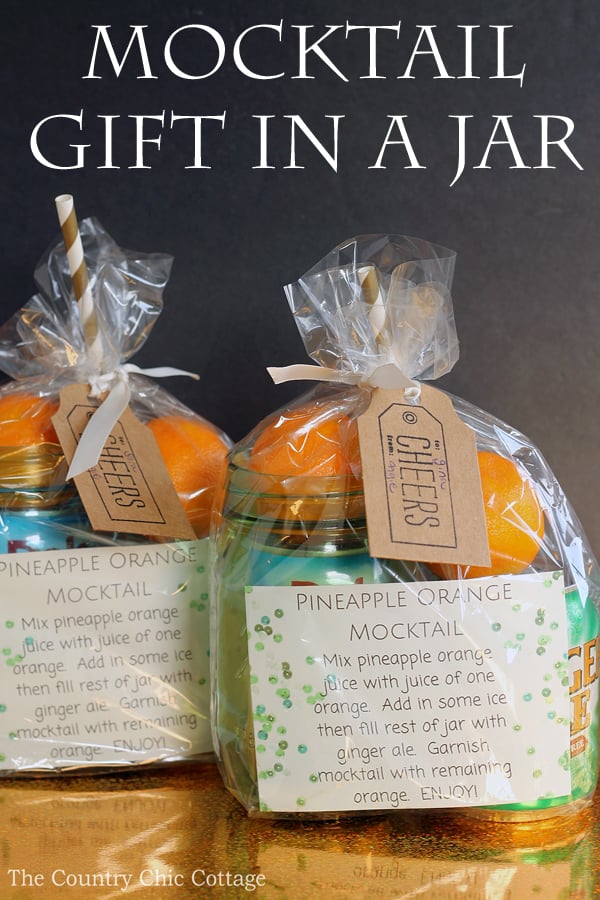 You can see exactly how to make this fun gift in a jar in the video below. You will need your custom stamp from Expressionery along with all of the ingredients for your mocktail.
It is a really fun gift idea right? If you want to see a closer view of what I included see below.
The cheers stamp was put on the gift tag pictured below. I love that this gift stamp can be used for any holiday or even a present "just because".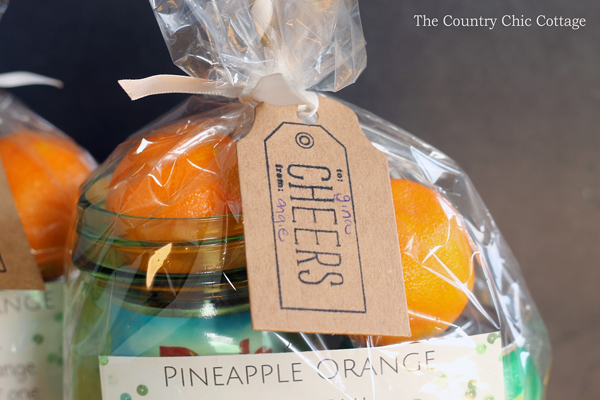 You can print the recipe cards by clicking here. Then just trim them to size with scissors or a paper cutter. There are four cards per sheet of paper and I printed onto a heavy weight card stock so they would keep their shape.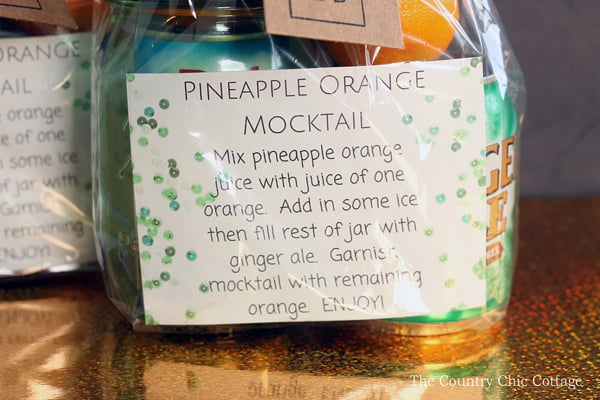 I used a blue and green jar for my mocktail gift in a jar but you can use any mason jar that you have or even a drinking glass that you love. Just keep the gift simple and something customized to the recipient.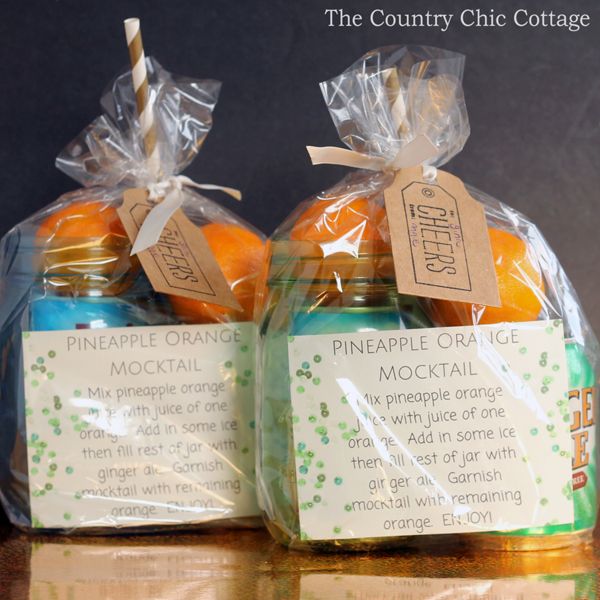 They will love to bring this little gift home and pour themselves a mocktail in a jar. This is one great gift idea that will keep giving until the last drop of drink has left the glass. Get your supplies to whip up a bunch of these gifts this holiday season! Everyone will love this mocktail gift in a jar!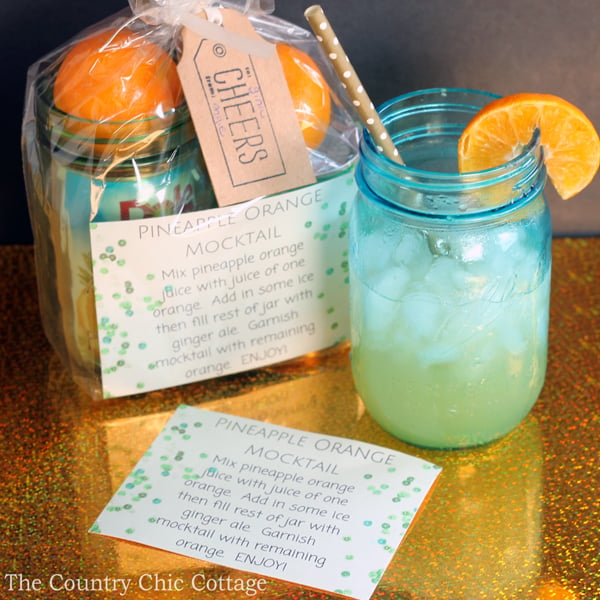 Need more gift in a jar ideas?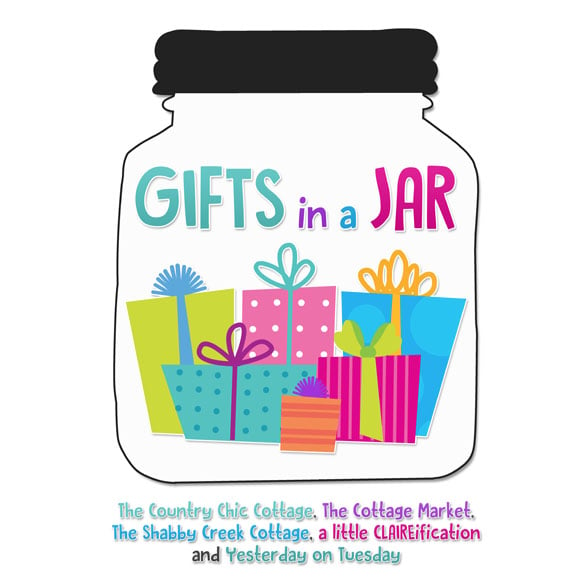 Head over to our blog partners for this series for more great ideas!
A Year of Jar Crafts
Sign up for our email list to get a FREE book with an entire year of jar crafts! 12 months, 12 crafts, tons of fun!