You are going to love today's craft for Craft Lightning. This mummy ghost for Halloween can be made in just a few minutes. It will look so spooky greeting visitors on your front porch. If you have missed any of the Craft Lightning fun, be sure to check out the quick Halloween crafts from day 1, day 2, day 3, and day 4. Also don't miss the crafts from our partner blogs at the bottom of this post. Now lets make a mummy ghost! Please note that this craft originally appeared on Crafts Unleashed where I am compensated for being a design team member.
Supplies needed to make your own mummy ghost:
Some links below are affiliate links.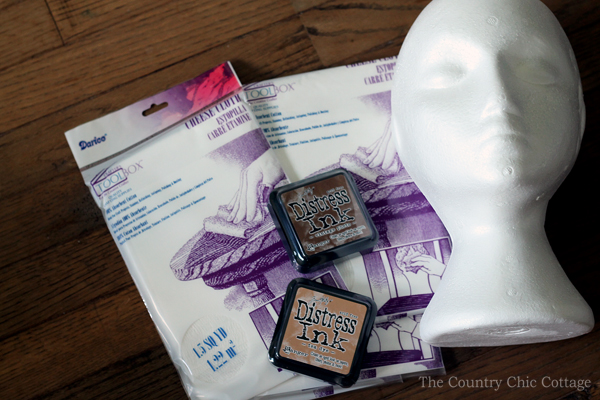 Start by wrapping one cheese cloth package around the foam head.
Take a second cheese cloth package and tie around the neck, similar to a cape.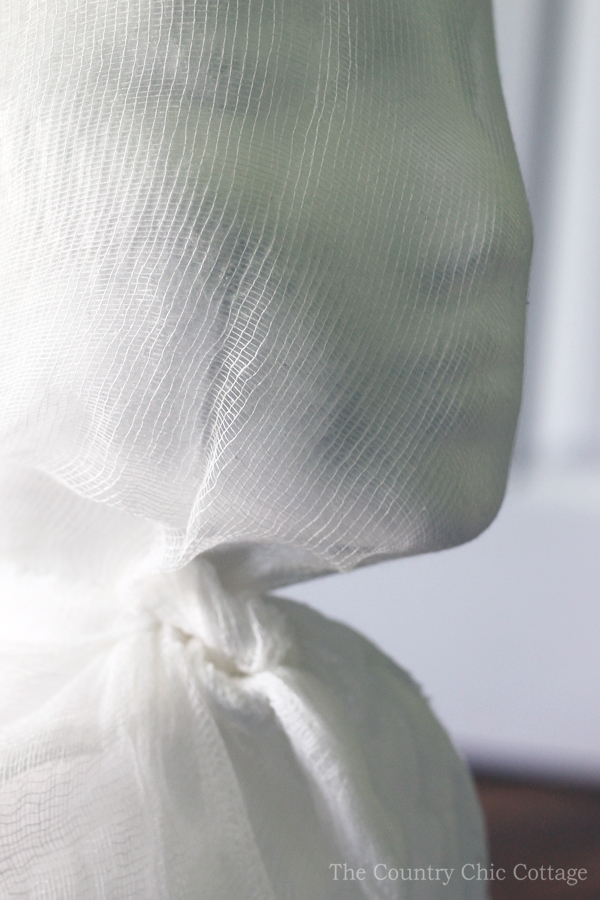 Tie one corner of the other two cheese cloth pieces to each side of your first knot.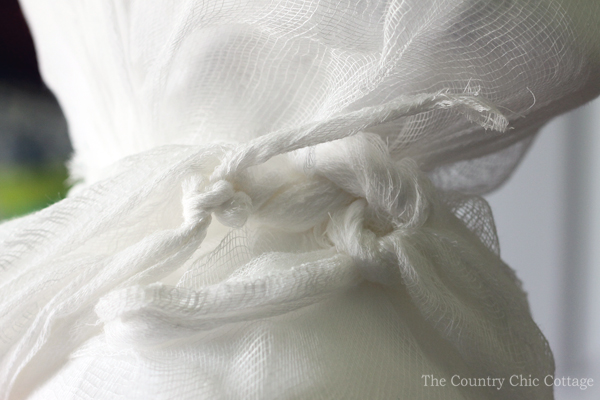 Start with dark brown craft paint and shade the head as shown in the image below.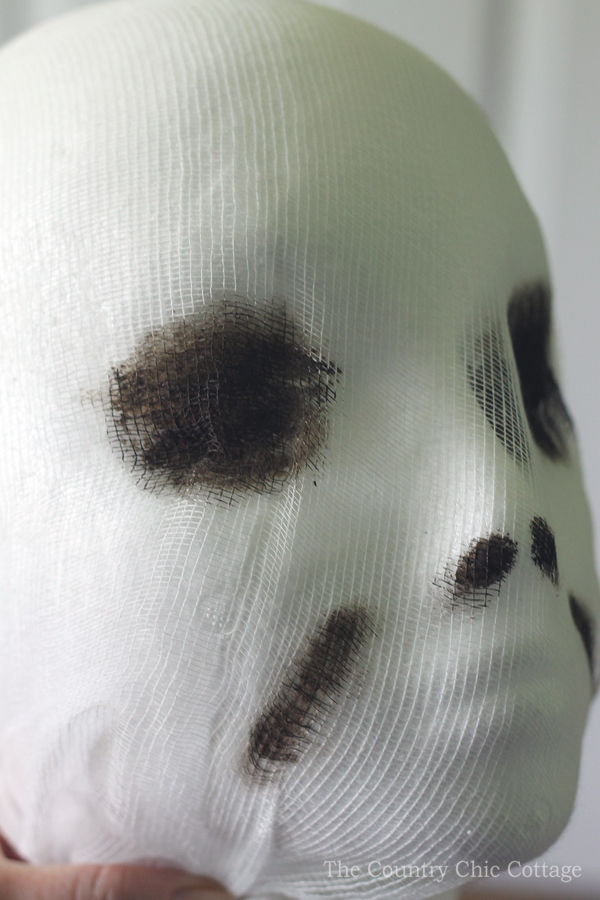 Then start rubbing various brown inks over the cheese cloth surface to add some age to your mummy ghost.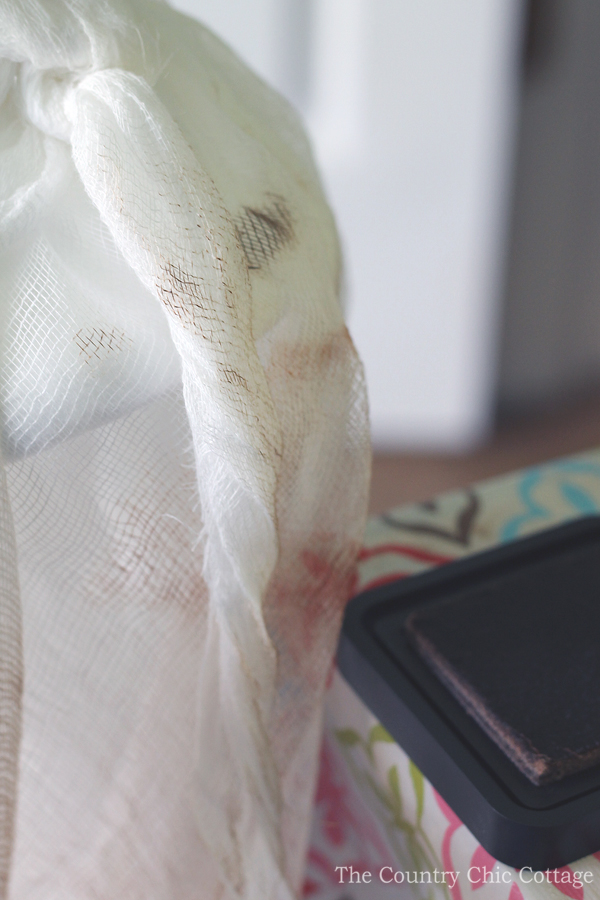 Continue rubbing on brown ink until you are happy with your mummy ghost. Add a threaded hook to the top of the head and hang from your porch using fishing line. It will appear to be floating and scare anyone that comes up!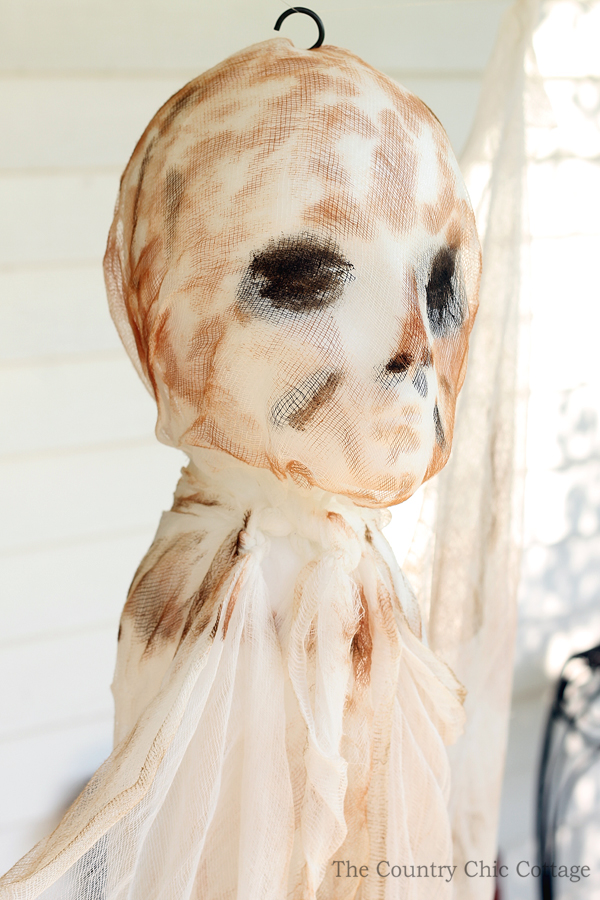 Tie up the "arms" of the ghost with fishing line as well. The arms are those cheese cloth pieces that you tied on both sides of the ghost.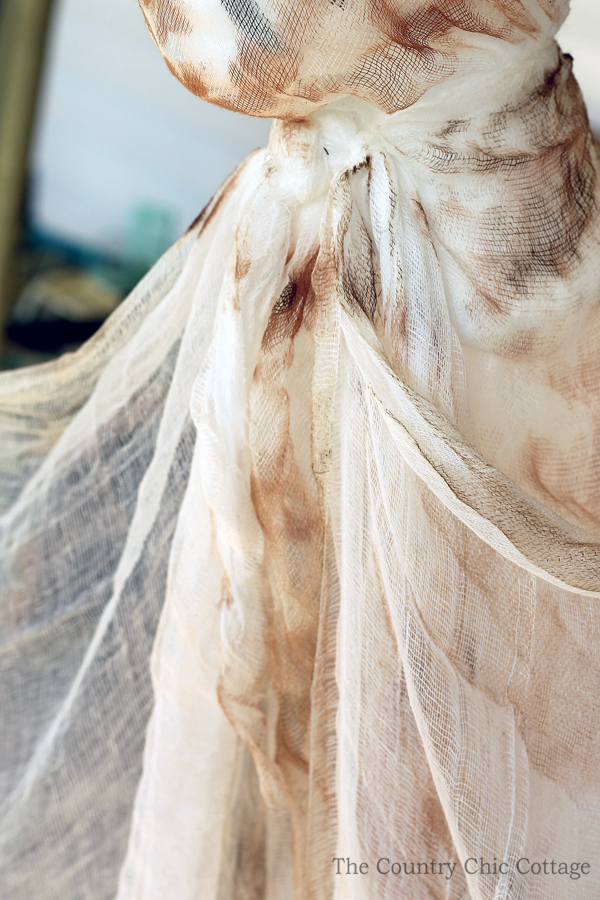 Trim the bottom with scissors to give a ragged edge. I just cut into the cloth and pulled in a few places.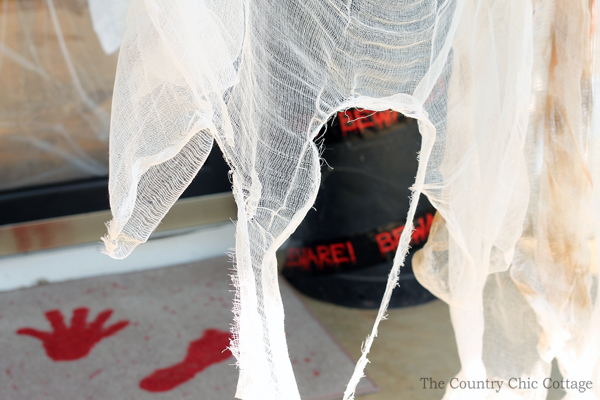 You can see our mummy ghost ready to scare the little ones below. If you love the rest of the Halloween decorations pictured below, be sure to click here to see the details of those. Grab the supplies to make your own fun mummy ghost just in time for Halloween today. You will love this super quick and easy craft.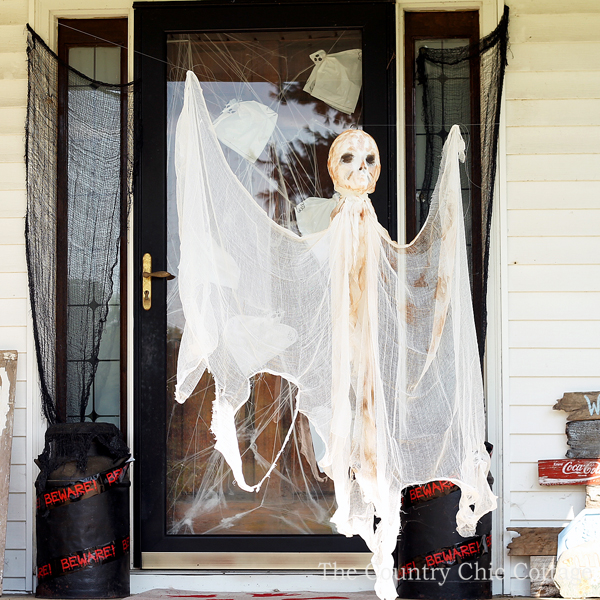 Be sure to visit some of our partner blogs before for even more quick Halloween craft ideas. First up is Cute as a Fox with these adorable crystal beaded spiders.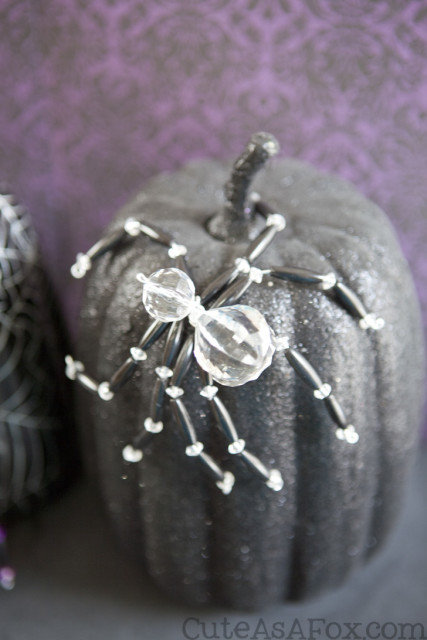 Make Life Lovely is sharing how to make these headstone treat boxes for Halloween favors.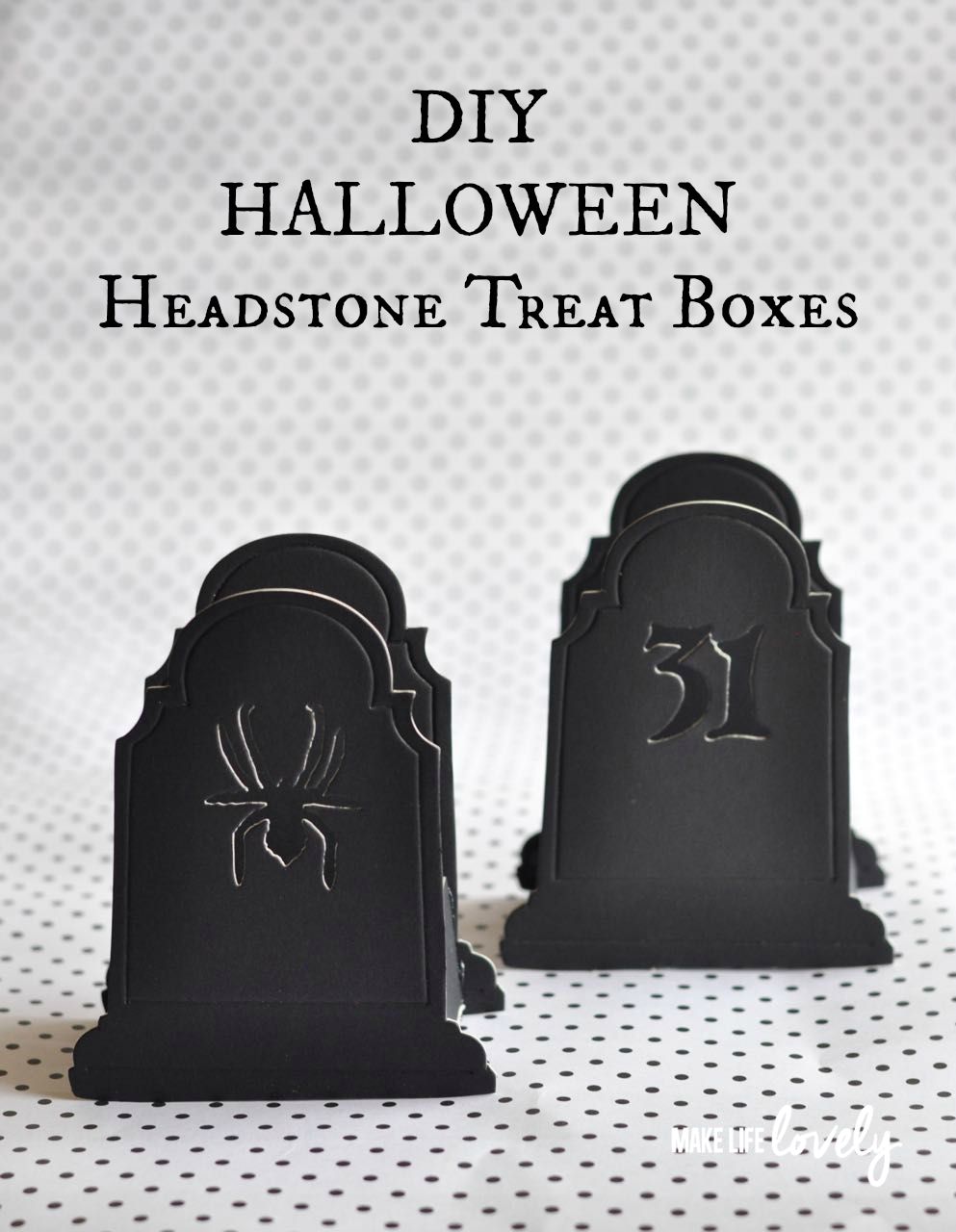 A Sweet Berry turned paint chips into cute pumpkins in this fun post.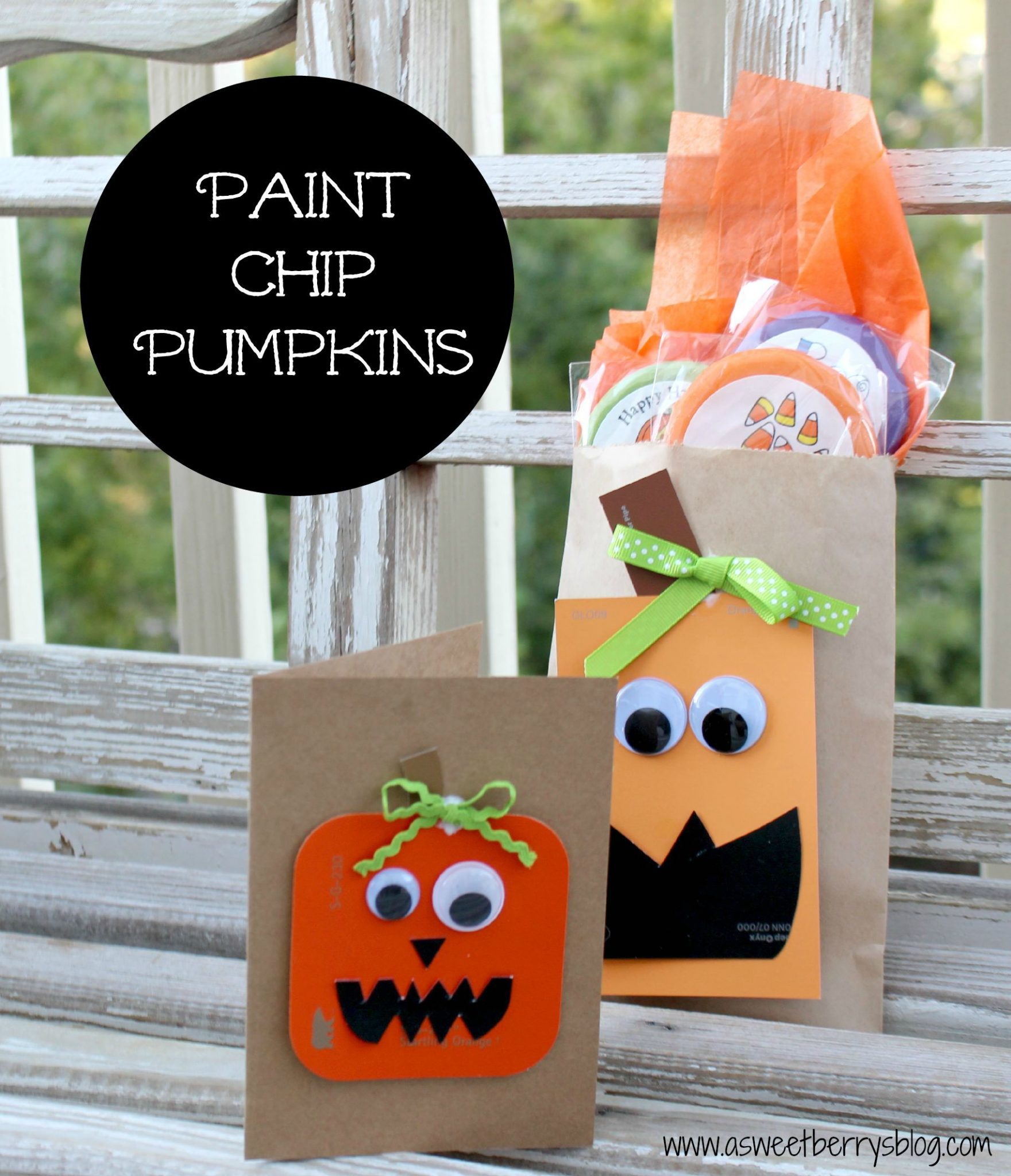 Simply Kelly Designs shared how to make the cutest Batman treat bag for Halloween.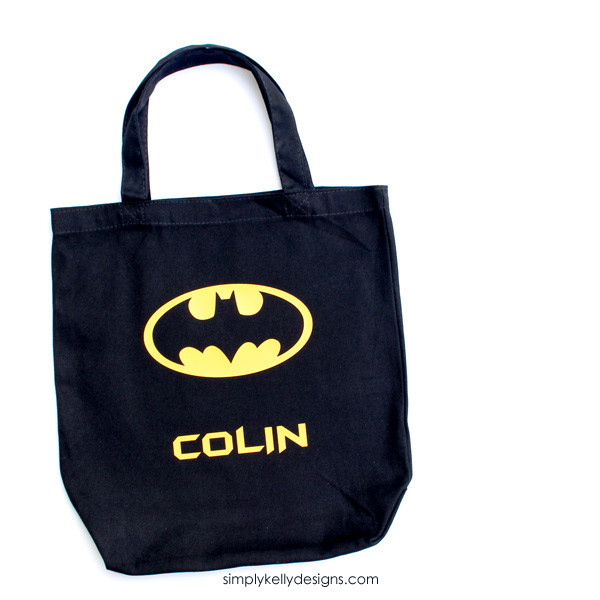 My Craftily Ever After shared a free printable for some witches brew potion labels. These would be perfect for bottles of punch for a Halloween party!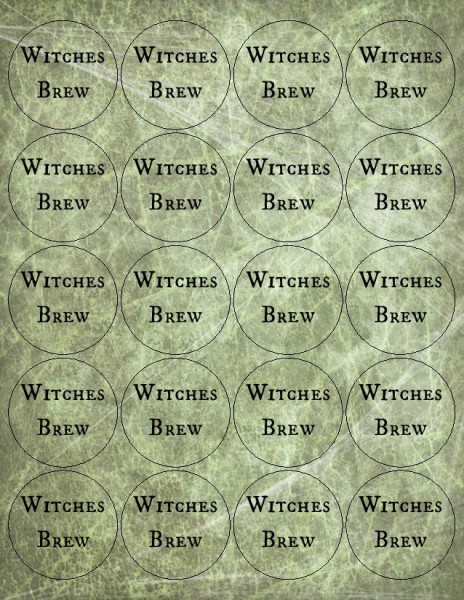 Busy Mom's Helper was inspired by Harry Potter to create her own version of the book of spells.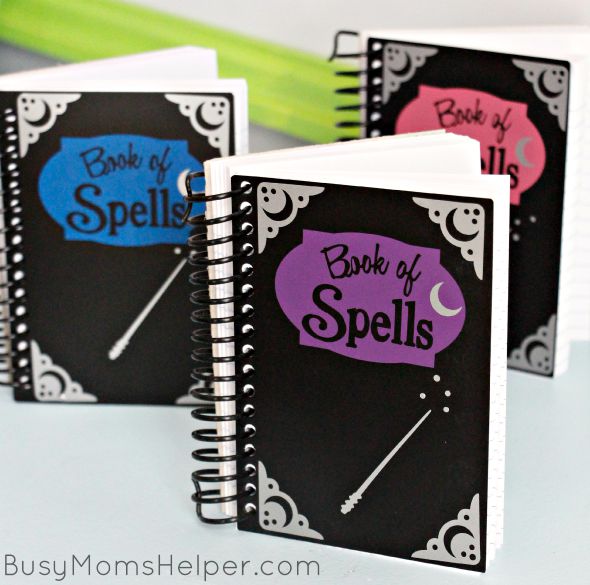 My co-hosts for this series have some fabulous crafts today as well. This simple monster costume from 30 Minute Crafts is just brilliant!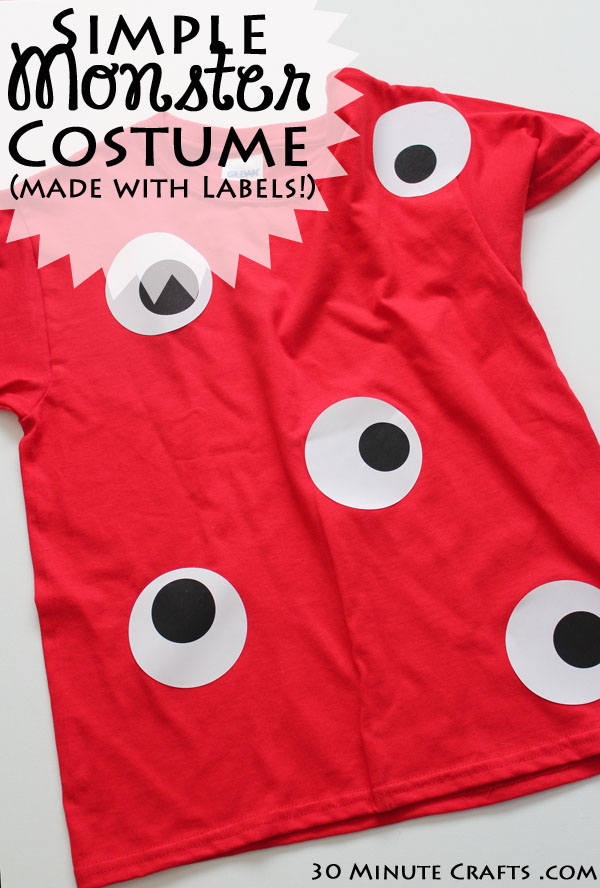 100 Direction is also sharing a shirt. This is one easy to make glow in the dark spider web shirt!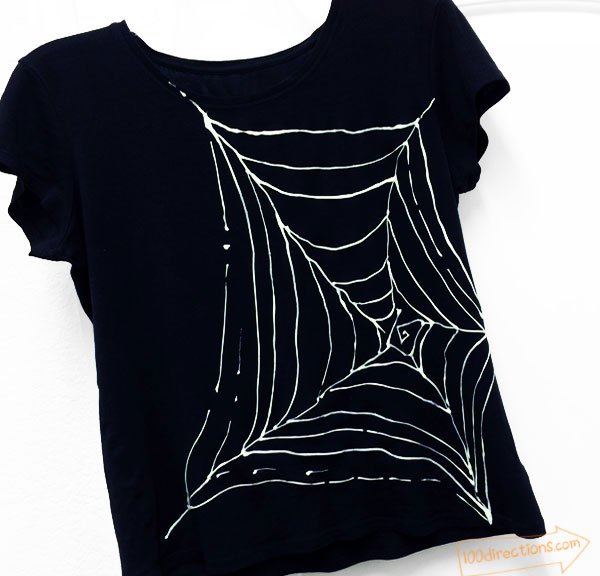 Tomorrow I will have a round up of all of the crafts so y'all stay tuned! Click here to follow our quick and easy crafts Pinterest board as well.