I thought I would share this nautical baby shower banner here today. This one was first posted over at Crafts Unleashed where I am compensated as part of their design team. All projects and opinions are my own. This banner was a part of the nautical baby shower that I posted a few months back. You can see quite a few of the other elements in the pictures below and I will link to those as well. If you are throwing a nautical baby shower of your own, this is the place to be!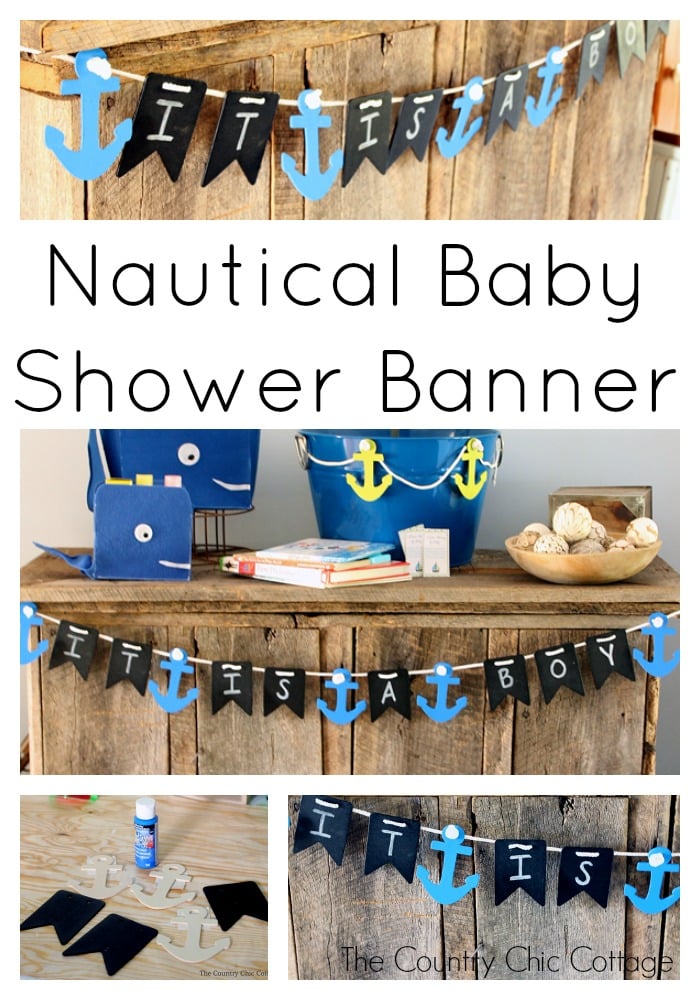 Supplies needed to make your own nautical baby shower banner:
Links are affiliate links.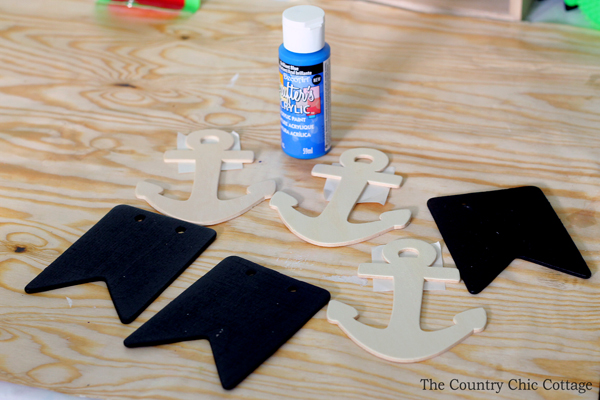 Paint the anchors with a few coats of blue paint. I used clothes pins to lift the anchor off of the cardboard so the wet paint would not stick. I painted both sides for a more finished look. It took me about three coats to get complete coverage.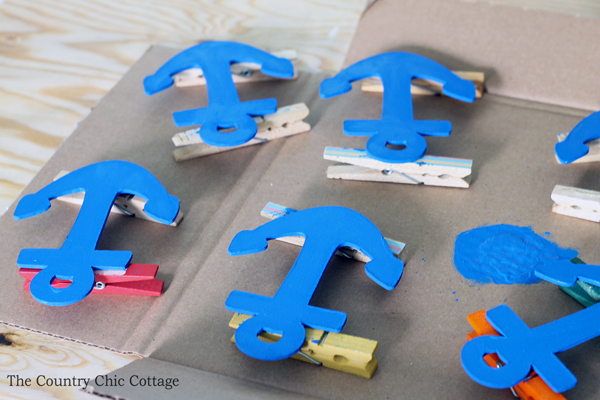 String one anchor, enough chalkboard pennants for your first word, another anchor, and so on until the nautical baby shower banner is complete. I purchased a white rope as I felt it fit the theme better. The chalkboard pennant kit does come with some twine you can use instead. I actually tied the anchors with a knot to give more of a nautical feel to the banner as well. Just pull the rope through in a loop, knot, and tighten.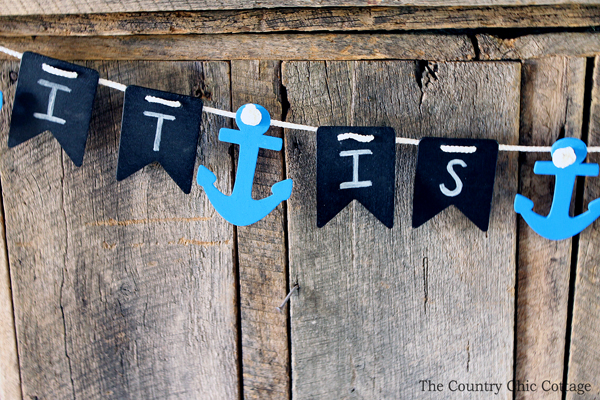 Write the words of your choice onto the pennants with the chalk marker. You can write anything you wish on the banner. This is also great because the entire thing comes apart after the shower and can be made into a different saying for baby's room. Chalk markers will not rub off during your party but will completely erase with water after the party is over.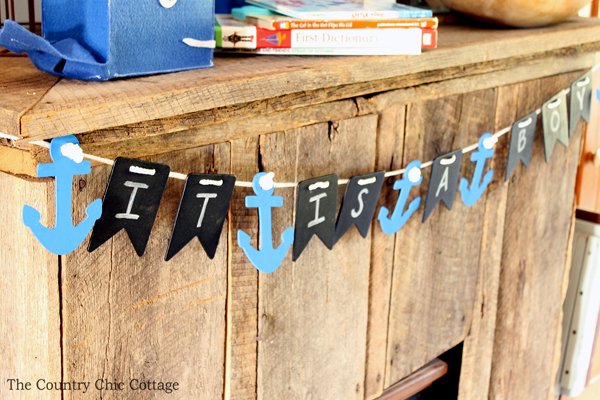 If you are throwing a nautical baby shower, be sure to check out our full post by clicking here. You can see all of the elements pictured below. This nautical baby shower banner will complete the look!