I really love the ombre trend. I decided to give it a try on a little owl napkin holder I found at the thrift store. I love this thrift store transformation and I hope y'all will too.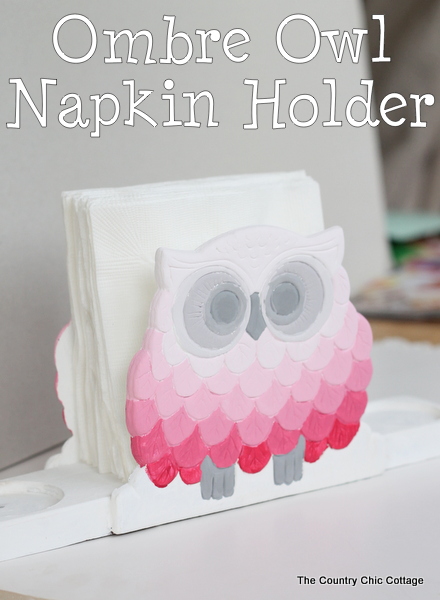 I found this little guy at a local thrift store for $1. He is so retro that he is back in style. It really was love at first sight.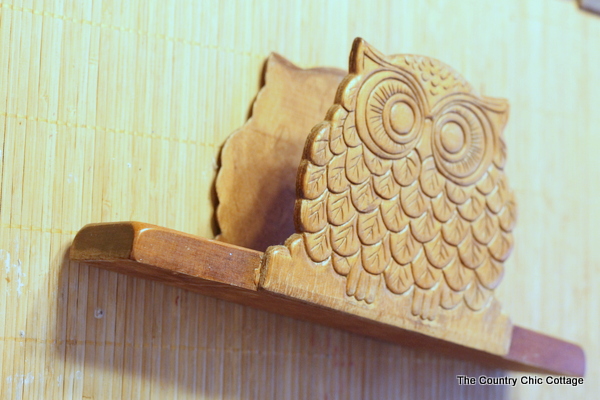 I started with coats of white until he was completely covered. My son actually said at this point "is white your favorite color?" I asked him why he would say that and he said that is all I ever use. Well I have bigger and better plans for this owl.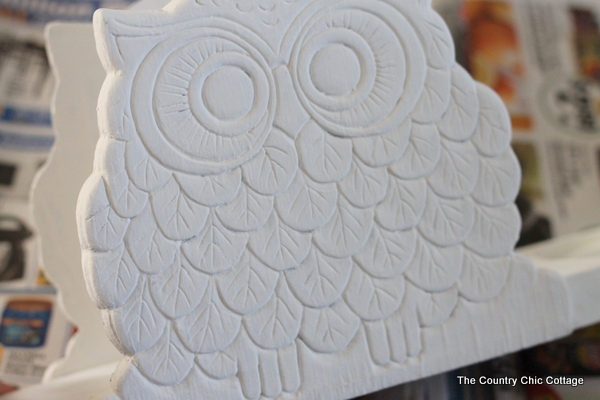 I picked a few starter colors then put it up for a vote on
my facebook page
. That is right I let my audience decide my starting color. The majority picked very berry in the center so I went with it.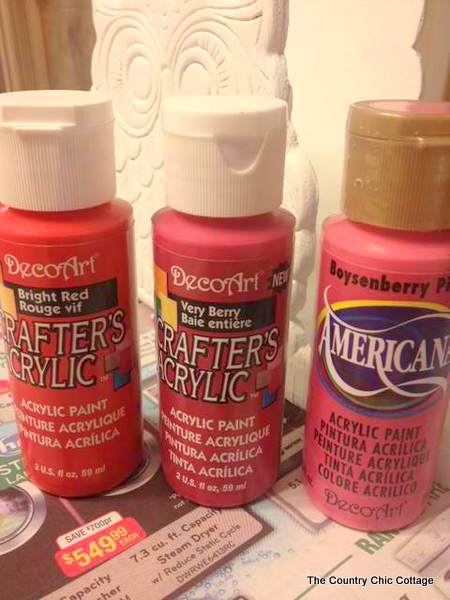 That first row of feathers is in very berry. I then started mixing in white all the way until a very, very light pink on the owl's head. This was sort of like painting by number in a way. Just filling in spaces.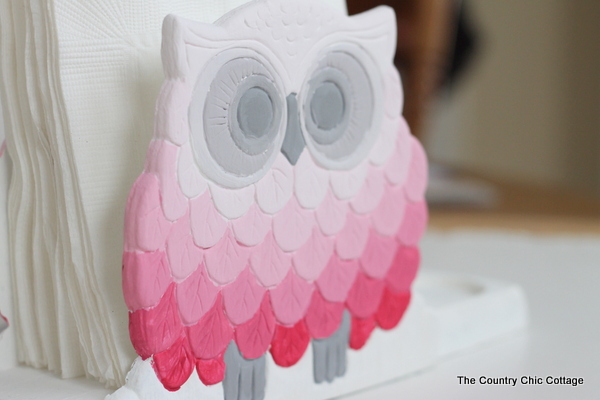 I used gray for the feet and eyes. The eyes are a bit ombre also. I love my new napkin holder! I am thinking of adding more of this color to my kitchen so y'all stay tuned!