Y'all I am outgrowing my craft area in the walk in closet. So I came up with the idea of making an organized craft closet. I am proud to say that it is done and I love it! This is not even all of my stuff y'all . First lets bask in the glory that is organization cause it just makes you feel good to know where everything is at a glance.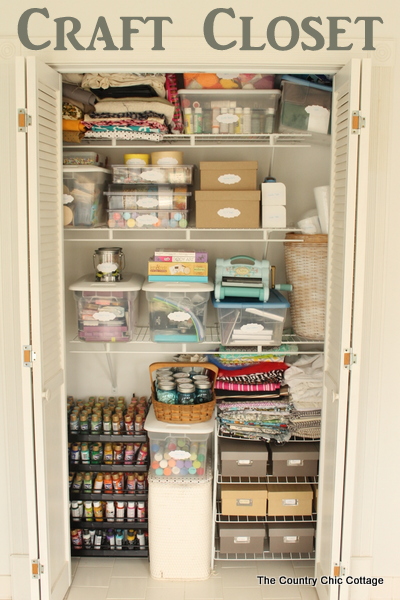 And just cause y'all might be curious I did take a picture of the before. This is an upstairs closet and it was entirely underutilized. Yes there was stuff stored in the closet but as you can see it was a wreck. I removed everything and either got rid of it or found it another home. Then the great move began.

I moved and organized craft supplies over a few days. Y'all want to see some shelf by shelf shots just to see how much I really do have? Up top we have fabric, glitter paints, yarn, and felt is all the way to the right.
The second shelf has wood surfaces, beads, bottle caps, miniatures, twine, Duck Tape, fabric paint, texture paint, RIT Dye, and washi tape.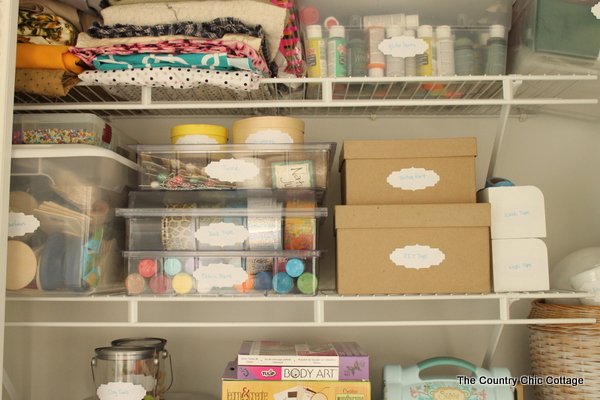 The third shelf has clay, clay tools, miscellaneous, my Sizzix, dies, and emboss folders.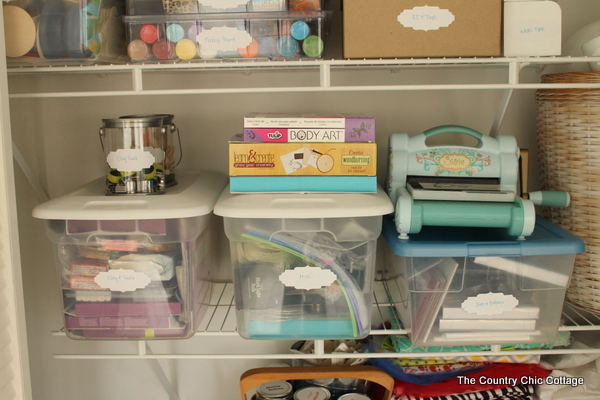 On the floor, we have a MEGA paint rack that is completely full! These were on sale from DecoArt around Christmas time and I bought one. My organized buttons, patio paint, and the hamper contains fabric scraps.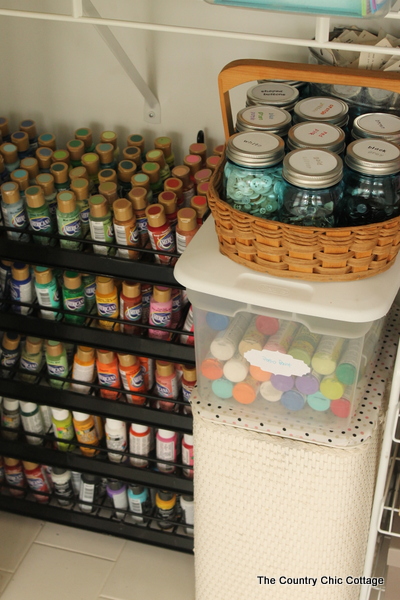 On the other side of the floor, I have smaller cuts of fabric and a shoe organizer with tons of storage. Each of those boxes is full with various craft supplies that I won't bore you with right this second.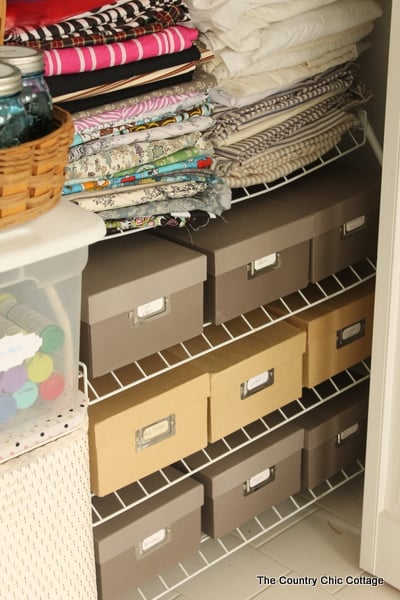 I also have StyroFoam running up the side of the closet.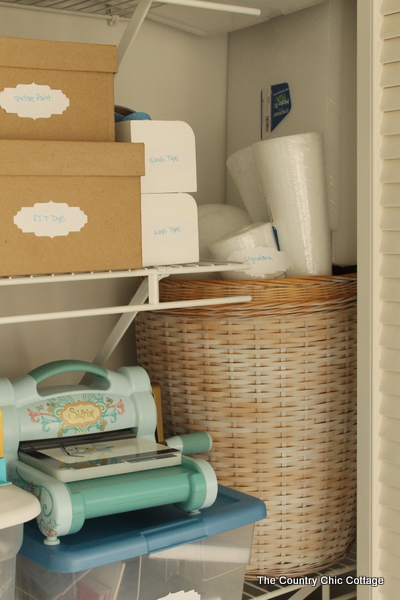 The labels on all of my supplies are actually my latest obsession. Online Labels is one of my recurring sponsors and these labels are amazing. You can get these decorative labels from Online Labels. I just wrote on them with a Sharpie but of course you could run them through your printer. I love the simplicity of just writing on a label and not having to boot up the computer and printer. The shape of these labels is what gets me every time. They are so much better than a plain rectangle label don't you think?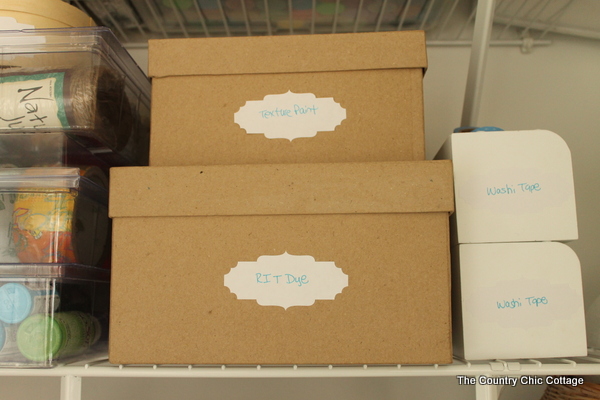 My organized craft closet is complete and it is amazing. Now y'all I need to get everything that DOES NOT fit in this closet, get it organized, and have a new craft work area as well. Y'all stay tuned as I am working on a plan for that as well. Don't miss any of my craft supply organizing adventures.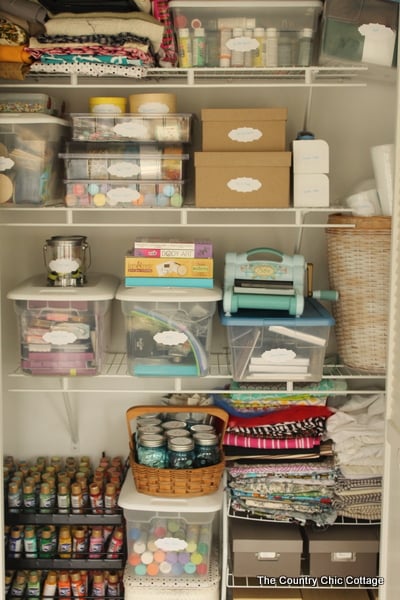 This post was sponsored by Online Labels however all projects and opinions are my own.
Declutter Your Home in 31 Days!
Clear the clutter and organize your home with our daily emails! Every day for a month we will send you a prompt to declutter! Sign up for our email list below to get started.